The Kuru Art Project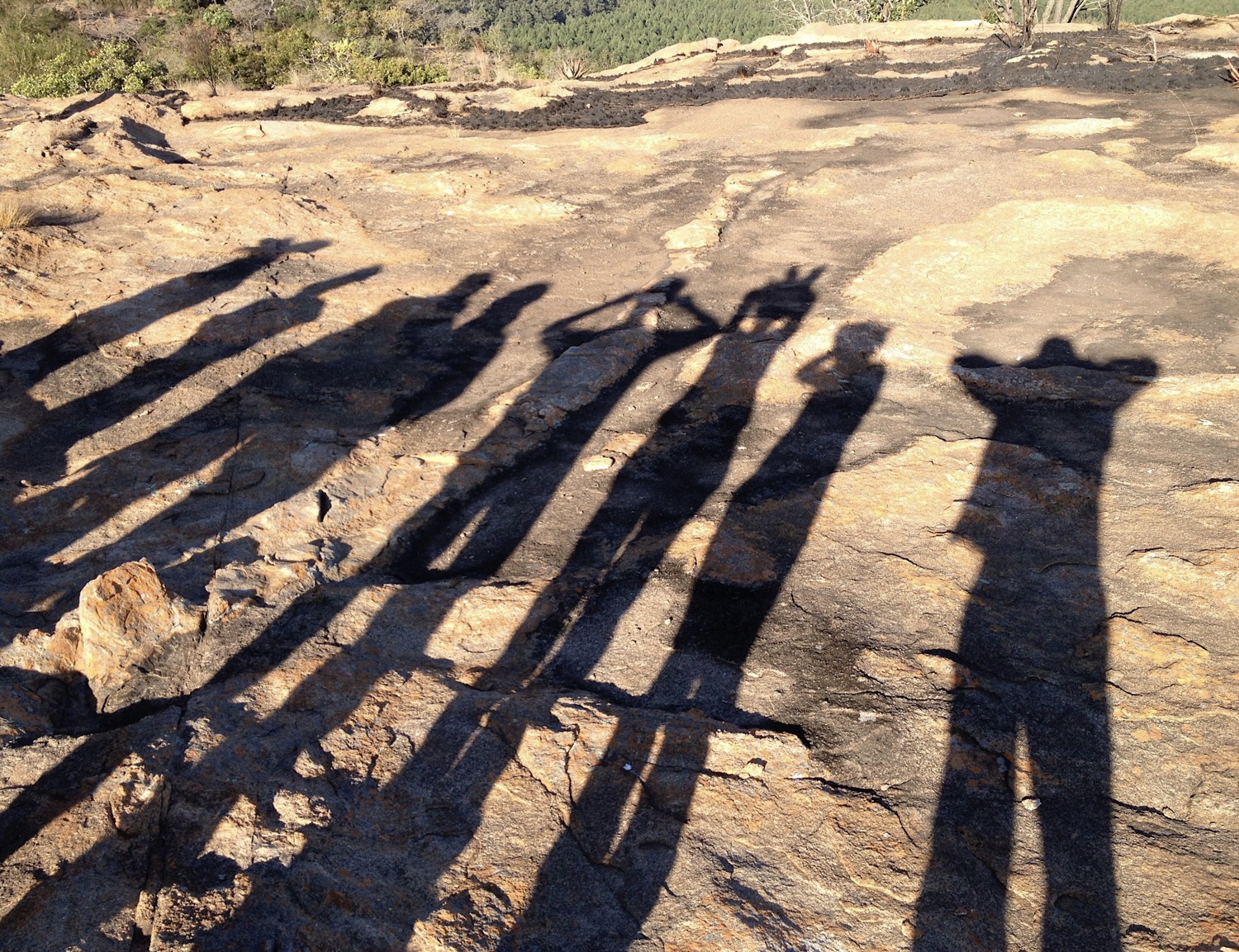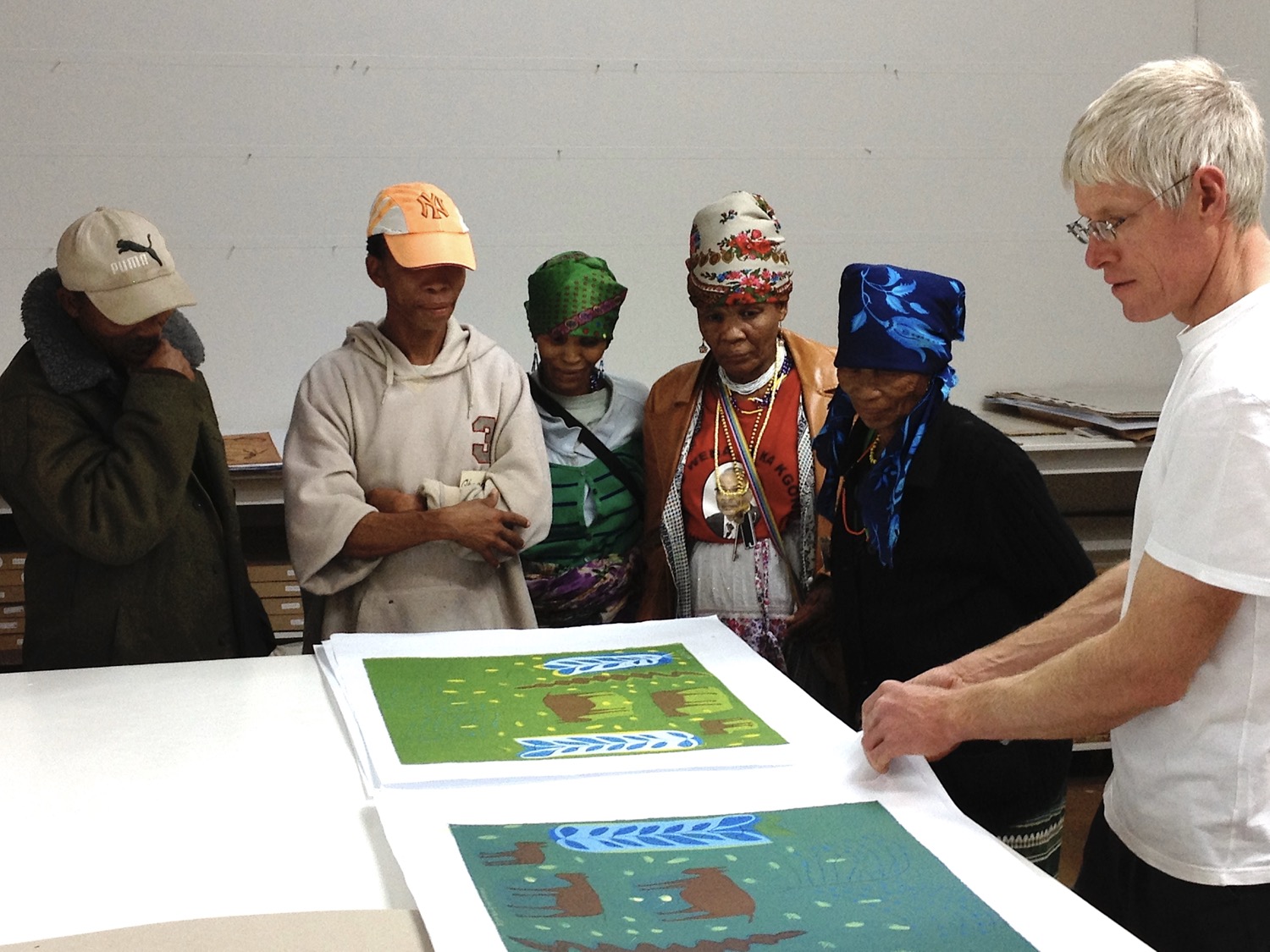 Since 1990, the artists from the Kuru Art Project have produced contemporary art that is original and remarkable in character. The Kuru Development Trust was established in the 1980s to create greater autonomy, capacity and social advancement for the San* of the Ghanzi district of Botswana. The objective of the Kuru Art Project has been to facilitate the provision of technical advice, materials and studio space to artists from the Ghanzi community. In terms of content, techniques and style these have been left to the artists to develop on their own. The Kuru Art Project artists paint on canvas, and print in a variety of media including lithography, colour reduction lino prints and monoprints. Occasionally the men also work on wooden sculptures.

Much of what the artists choose to depict refers to the past. It is as if by capturing the stories and memories of how things were they will be able as a community to hold onto these things. The content of the work thus imparts both political and social content. The need to preserve their culture, traditions, stories and myths in visual form has played an important role in increasing self-awareness and pride within their community. This has been further enhanced by the extensive international recognition that the project has received. In a society in which the hunter-gatherer, healer, shaman, dancer and artist are often united in one person, visual art becomes a powerful tool for expressing what one has to say about one's present circumstances. Looked at from this perspective, the links with their rock art heritage are clear to see.

The artwork of the Kuru Art Project has also played an important political role. The San people have been marginalized throughout southern Africa. Denied access to mother tongue education many children drift into unskilled labour, alcohol abuse and the whole cycle of poverty that serves to reinforce dominant groupings in societies prejudice against them. That the San are able to show how well they can express what they want to say in visual terms that are internationally understood is due to initiatives such as the print projects undertaken by The Artists' Press and The Kuru Art Project.

The artwork produced by the Kuru Artists challenges what the art world has come to understand as Bushman Art. The work that these artists produce does not fall into a neat cliché of what stereotypical timeless primeval hunter-gatherers should be making. Like many indigenous communities, they are a people who have been marginalized in modern society and are seeking ways to preserve their identity and egalitarian culture.

Six of the Kuru artists came to work at The Artists' Press in September 2005 to work on a series of lithographs. In 2013 members of the project were in the studio to work on monoprints for the first time. The flat areas of colour that one starts out with in monoprints suited their style of working and is similar to how they prefer to work in their paintings.

The artists all live in D'kar and all of them have grown up in the vast Kalahari desert in the Ghanzi district of western Botswana. Although almost all of the artists are illiterate,  X'aga Tcuixgao, Coex'ae Bob, Thama Kasa, Xgaiga Qhomatca, Ditiro Mokwena, Koaba Coco, Sara Cao, Kg'akg'am Tshabu, Jan Tcega and Xgaoc'o X'are are proud to be artists knowing that they can communicate their lives, aspirations and experiences to people from all over the world using visual imagery.

The artists have become well known internationally exhibiting in galleries in Gaborone, Windhoek, Johannesburg, Cape Town, Geneva, Berlin, London and Chicago to name but a few. They have won many awards both collectively and individually and their work is to be found in private and public collections throughout the world. Members of the project have had their work used in many publications, book covers, on the tails of British Airways planes and on a set of stamps issued by the Botswana Post Office.

* Terminology is fraught with a loaded history when it comes to the Bushmen/San. The people themselves reject all the labels and prefer to be known by their group names, or as the Red People. Although not correct the term San is used here for ease of recognisability.


Artists at The Artists' Press A to L

Artists at The Artists' Press M to X

Qauqaua, Artists' Book
Trickster Hand Coloured Prints

Sara Cao, Monoprints

Ennie (Coexae) Bob, Lithographs

Koaba Coco, Lithographs

Thama Kase, Lithographs

Ditiro Makwena, Lithographs

Jan Tcega, Monoprints

Xaga Tcuixgao, Monoprints and Lithographs

Kg'akg'am Tshabu, Monoprints

Xgaiga Qhomatca, Lithographs

Xgaoc'o Xare, Monoprints
Nxaedom Qhomatca (Ankie) Archive
Ncg'abe Taase (Nxabe Eland) Archive
Cg'ose Ntcox'o (Cgoise) Archive

Follow the Kuru Art Project on Facebook

New Editions from The Artists' Press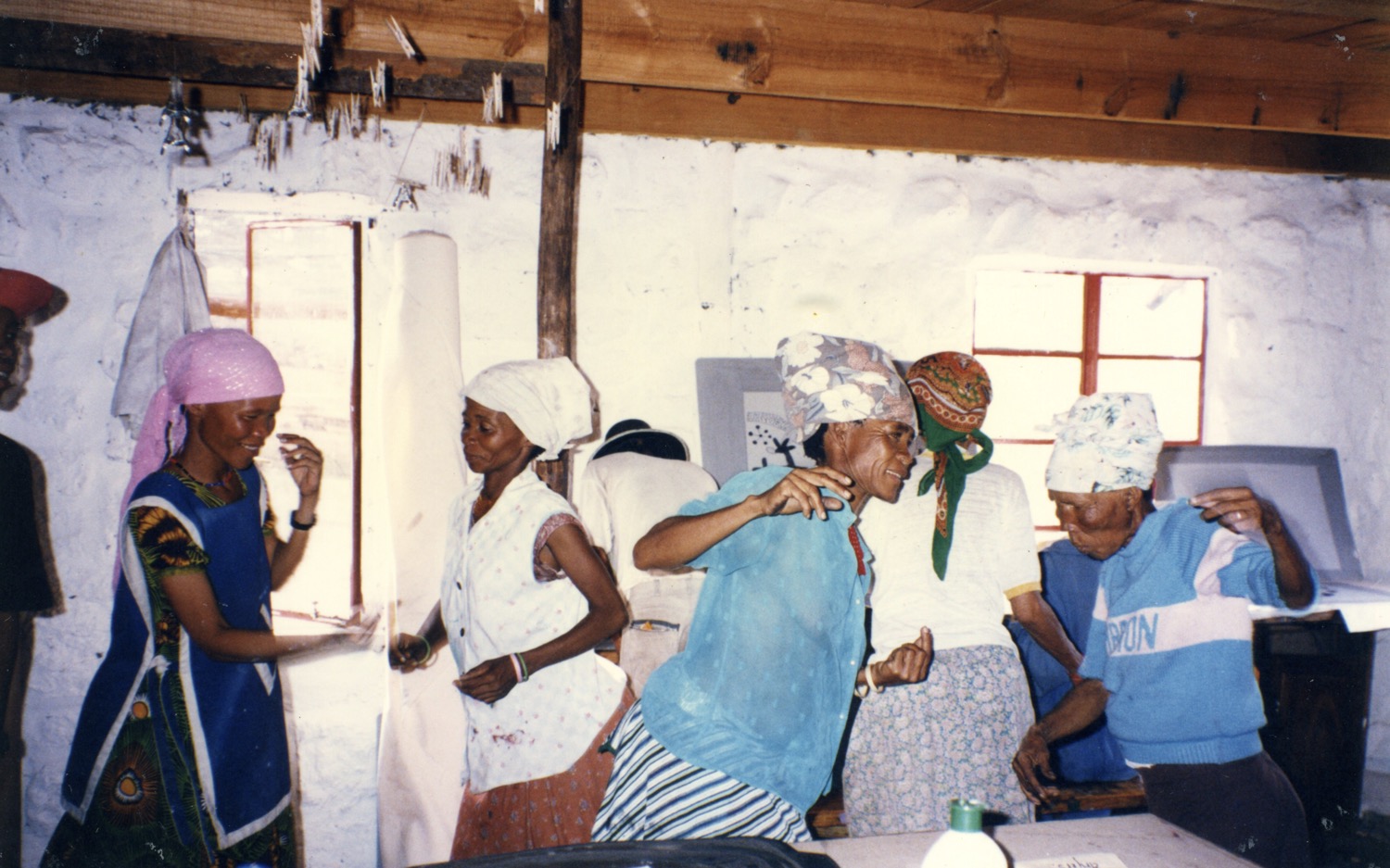 Xg'uka Krisjan (project translator), and artists Nxabe, Cgoise and Ankie taking some time out from working on their prints to dance.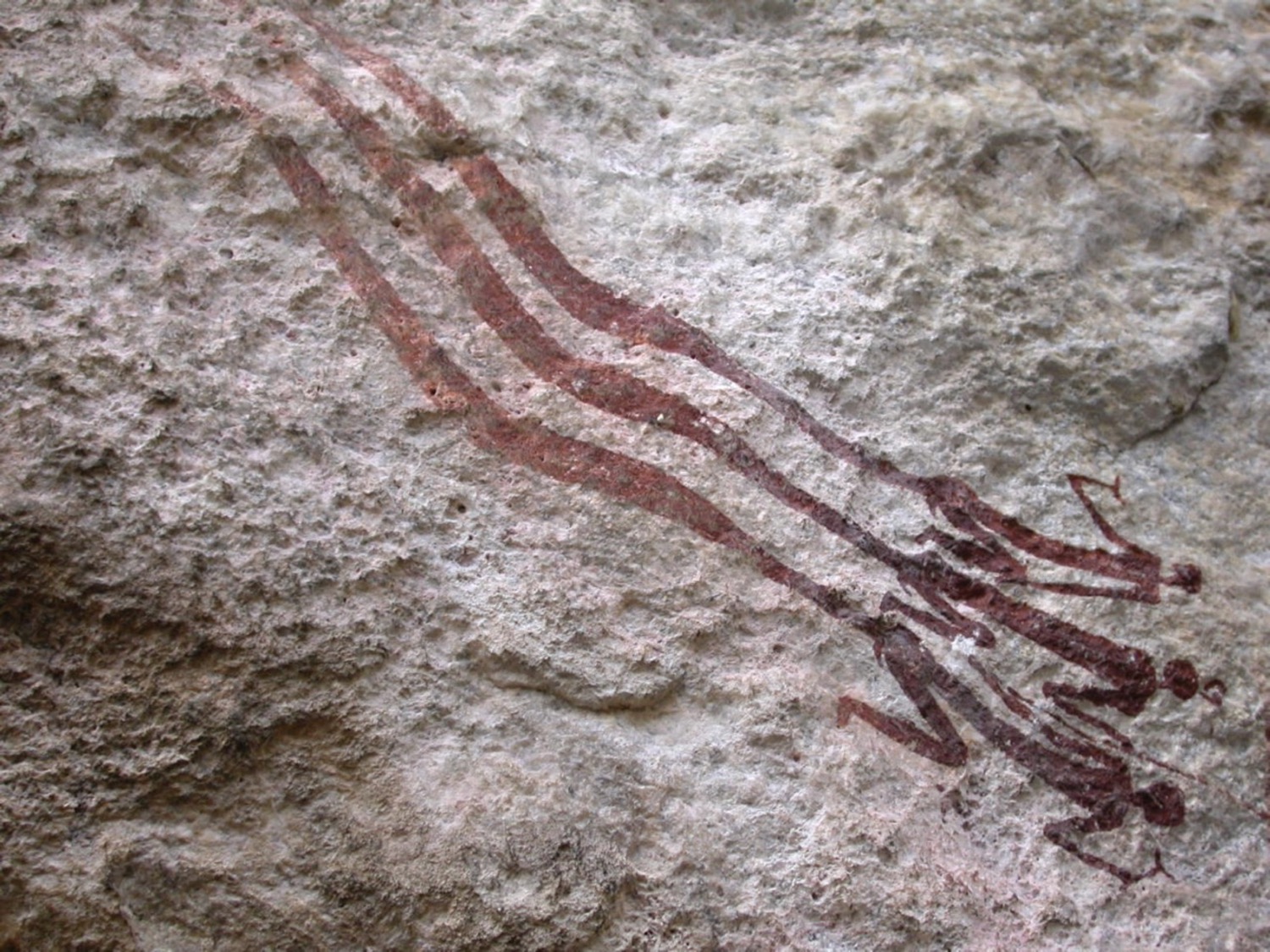 Rock painting in a shelter near Mbombela, Mpumalanga.