Qgoma Ncokg'o (Qmao) Archive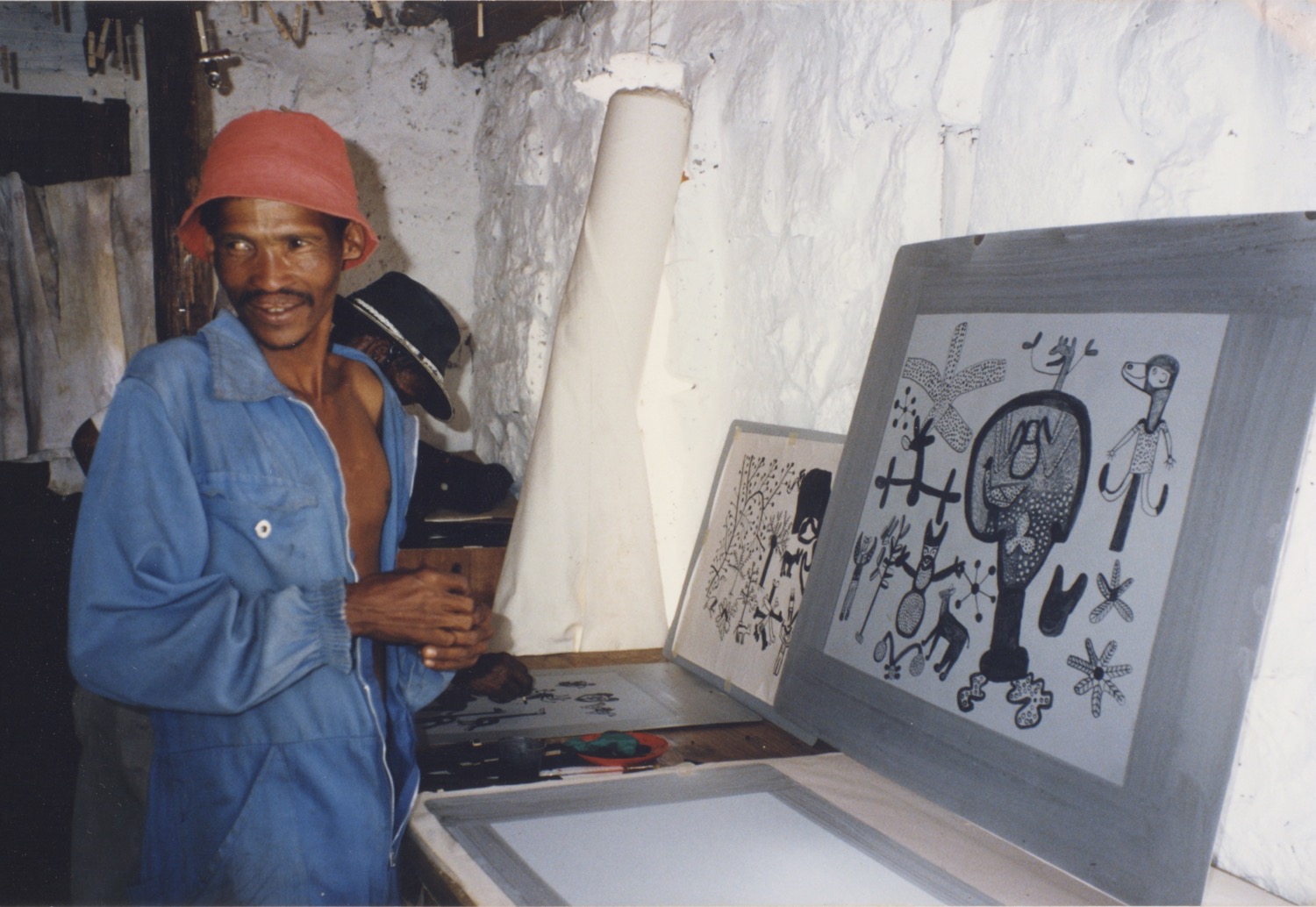 Qgoma Ncokg'o grew up on several farms in the Ghanzi district. He had a great love of the veld, and through his extensive knowledge of the birds, insects and animals of the Kalahari was able to depict them in a very personal way. Ncokg'o was fascinated with the way his ancestors had lived and drew them in a number of his lithographs, many of these being half animal, half human. He was beset with personal problems and was able to only show the world a glimpse of his artistic potential before he died of tuberculosis in 1995, aged about fifty.
On this page, you will find prints that Qgoma Ncokg'o made in collaboration with The Artists' Press along with other members of The Kuru Art Project.

We keep and maintain the archive pages so that people can see what work an artist has previously done with us.
Archive of Work Printed at The Artists' Press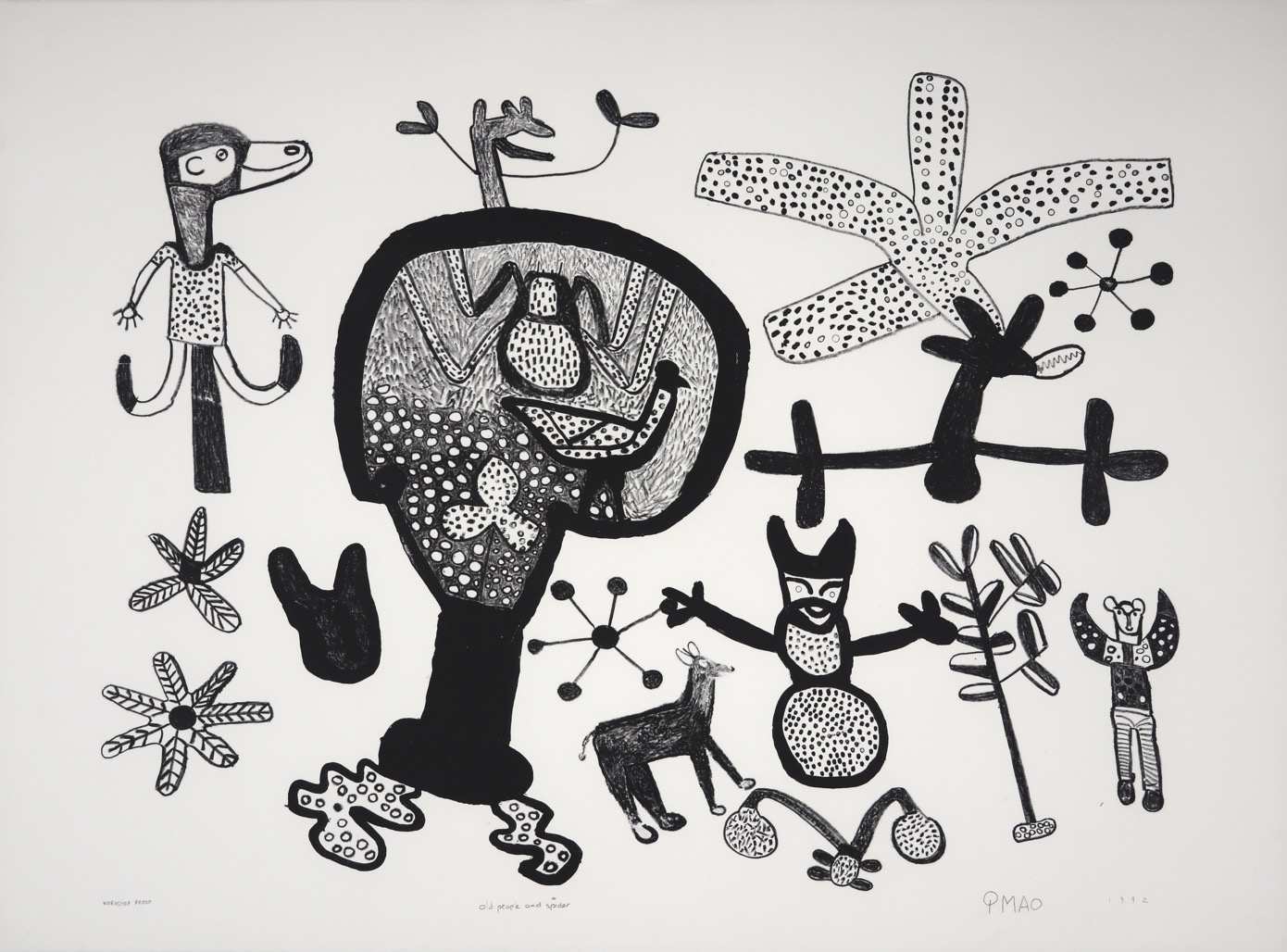 Title: Old people and Spider
Medium: Single colour lithograph
Paper size: 56 x 76 cm
Edition size: 60
Date: 1992
Published by The Kuru Art Project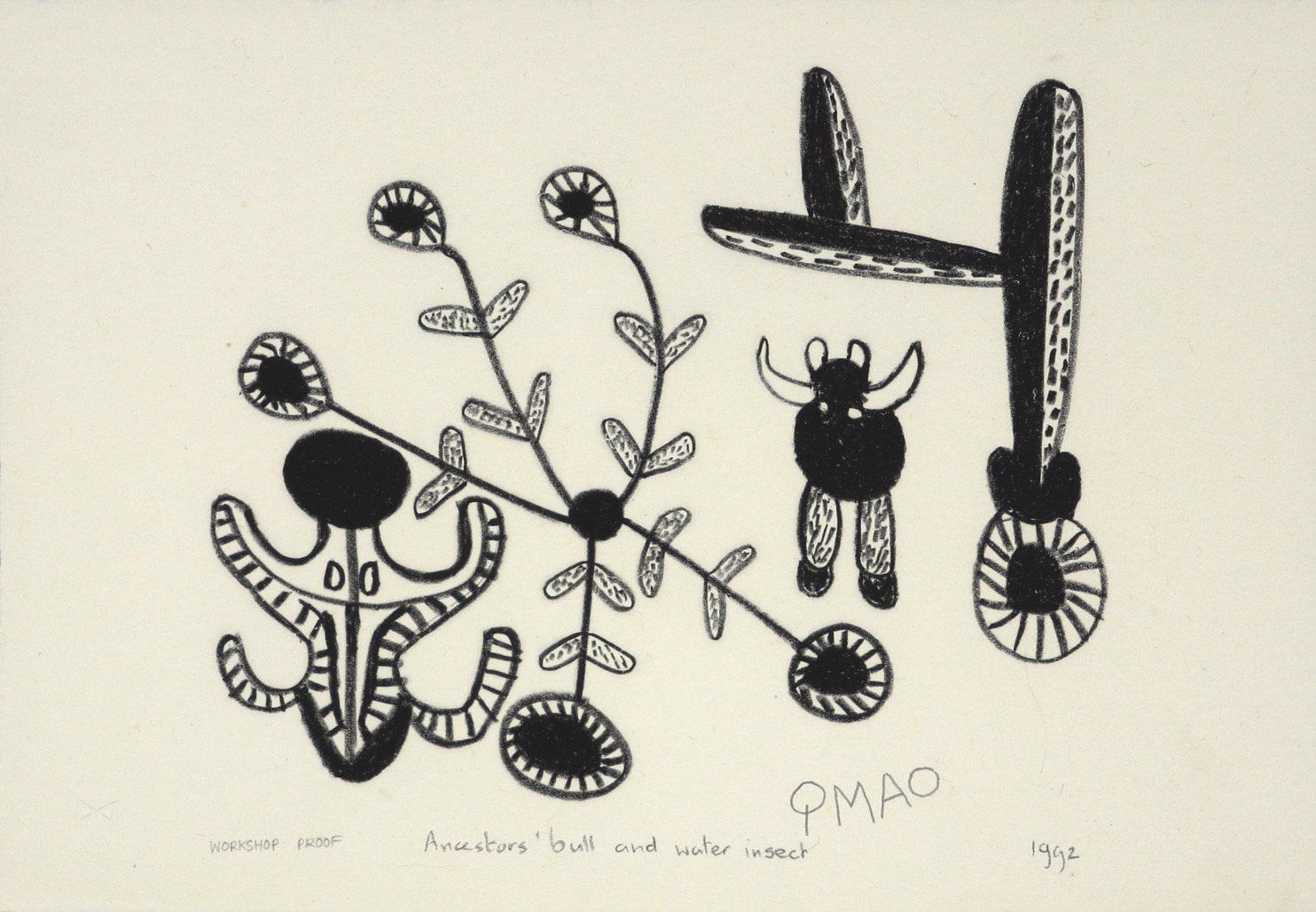 Title: Ancestor's bull and Water Spider
Medium: Single colour lithograph
Paper size: 21 x 30 cm
Edition size: 40
Date: 1992
Published by The Kuru Art Project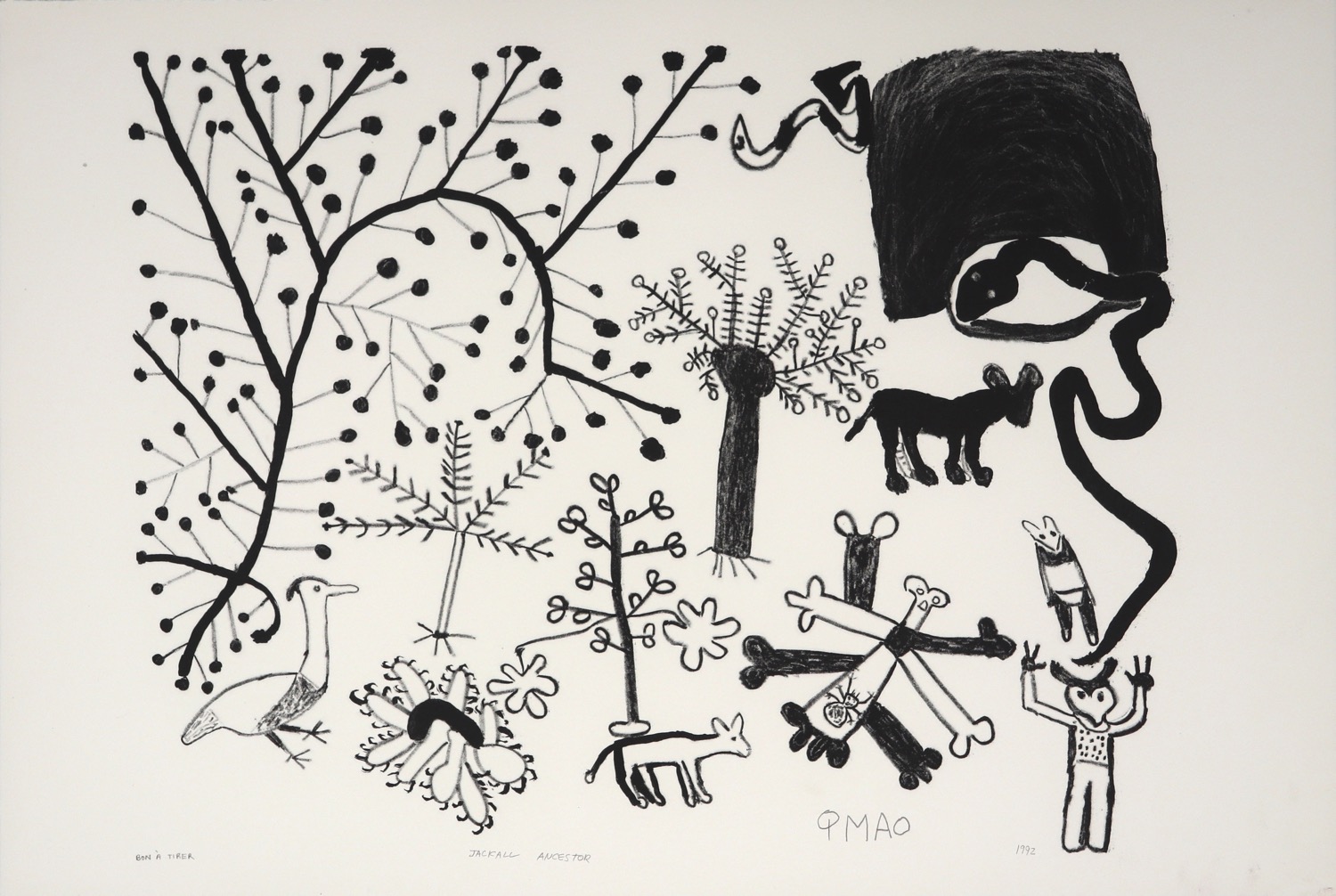 Title: Jackal Ancestor
Medium: Single colour lithograph
Paper size: 38 x 56 cm
Edition size: 10
Date: 1992
Published by The Kuru Art Project
Title: 2 Snakes and a Man
Medium: Five colour lithograph
Paper size: 44 x 57.5 cm
Edition size: 50
Date: 1992
Published by The Kuru Art Project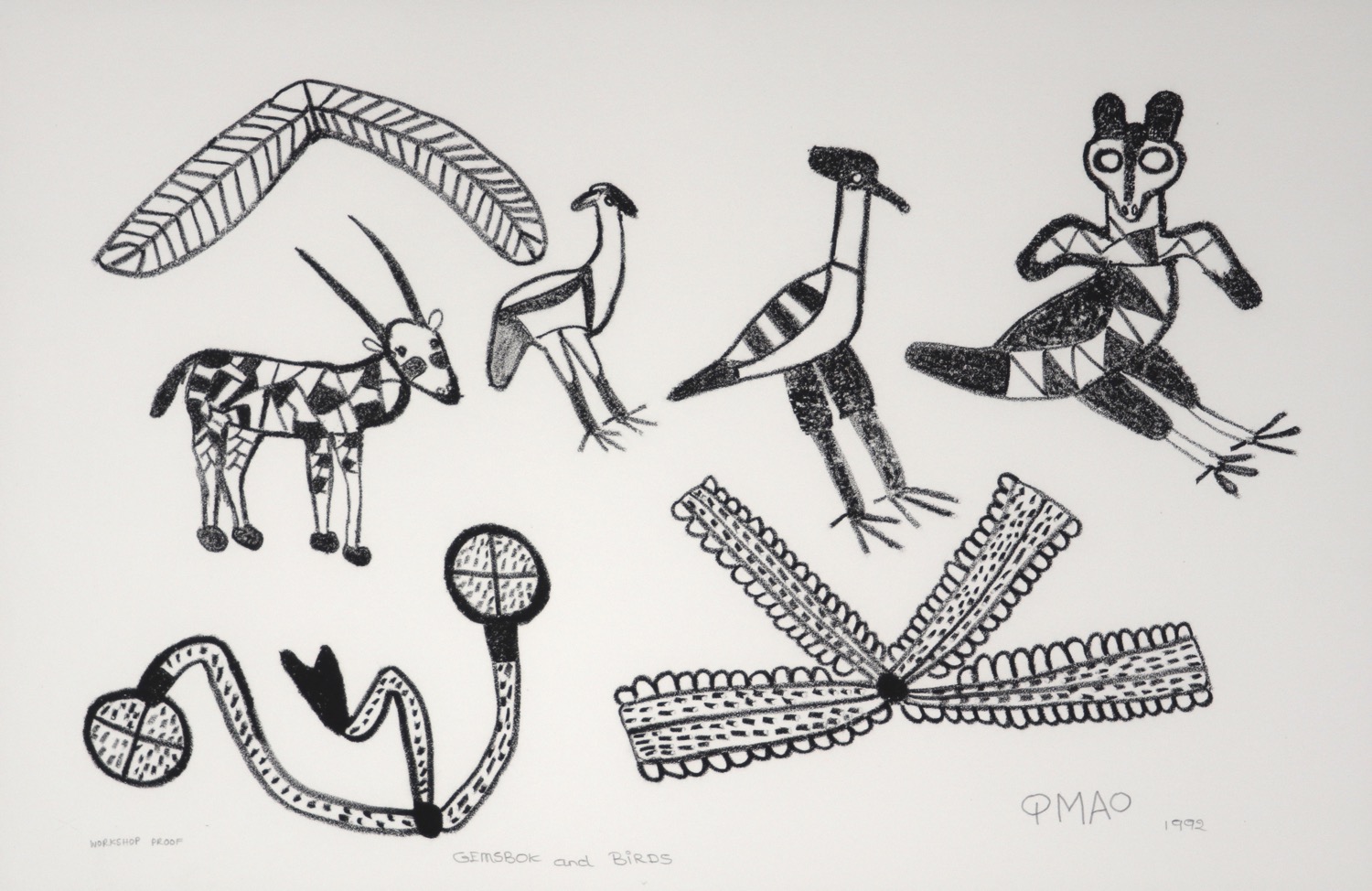 Title: Gemsbok and Birds
Medium: Single colour lithograph
Paper size: 29 x 44.5 cm
Edition size: 40
Date: 1992
Published by The Kuru Art Project