At The Artists' Press we specialise in hand printed limited edition lithographs
The Artists' Press is dedicated to bringing you the finest limited edition original prints available in southern Africa. Our focus is on hand printed lithographs that are printed by master printers in collaboration with artists. The artists that we represent are among the best in the region. A hand printed lithograph print is an original work of art and is an image that does not exist in any other form. Lithography is a method of printing based on the principle that oil and water do not mix. Printing is done from a stone or a metal plate with a grained surface; using oil-based inks. The artist works on a separate stone or plate for each colour.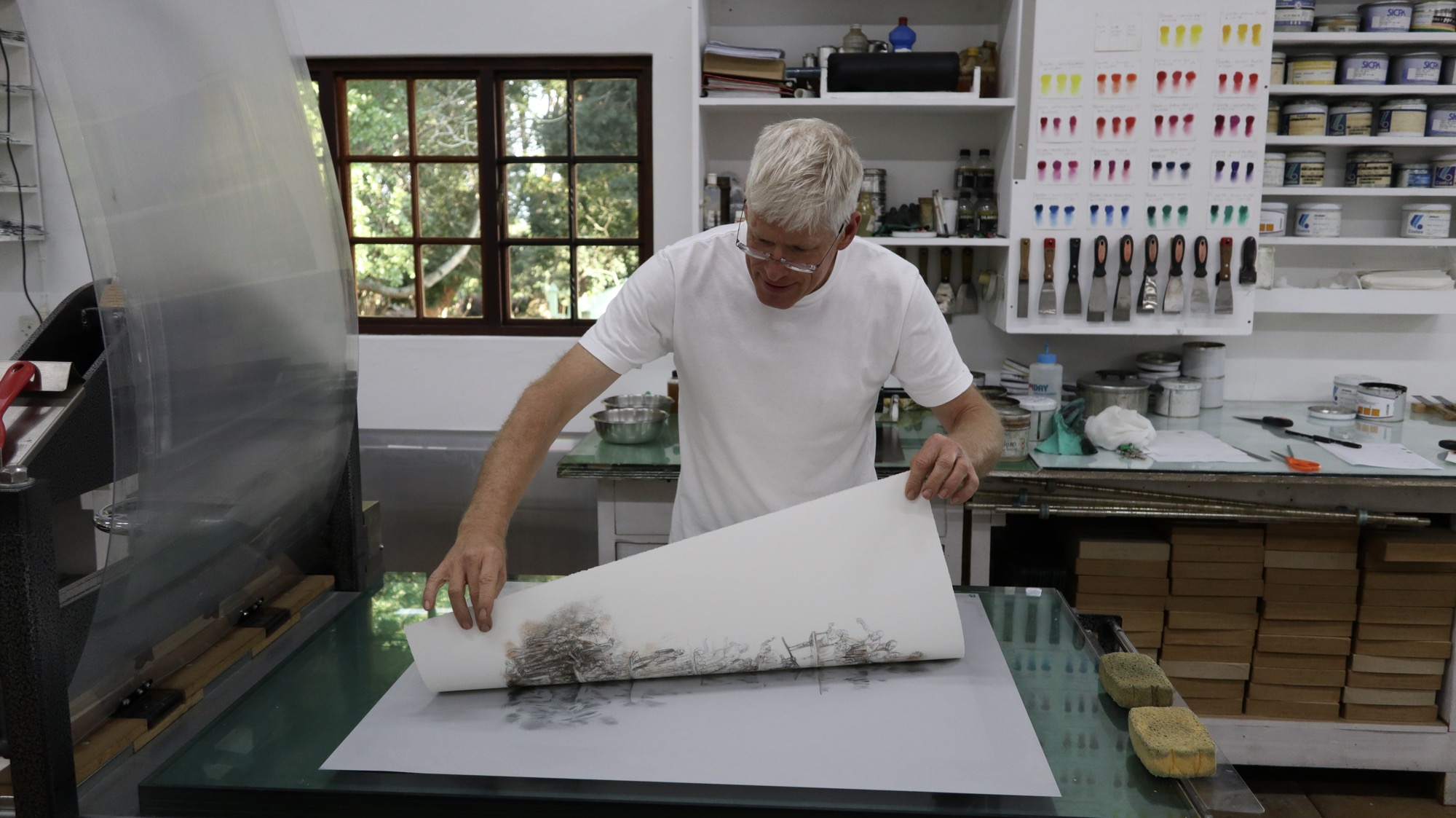 Take a look at the artists that we work with and see what prints they have done.
Take a look at the artists that we work with and see the prints that they have done.
Explore the most recent prints printed and published by The Artists' Press.
Browse through curated selections of limited edition prints by artists from The Artists' Press.
Information about our studio, living and working sustainably, our print archive, price list, caring for prints, printing techniques and investing in prints.
Call Mark on +27 (0)83 676 3229 to order prints or for further information please make use of the details on our Order Prints page.
Buy prints online
Subscribe to our mailing list to be kept up to date with new editions from the studio. We send out a newsletter every two to three months and will not share your details with a third party or spam you.