Nxaedom Qhomatca (Ankie) Archive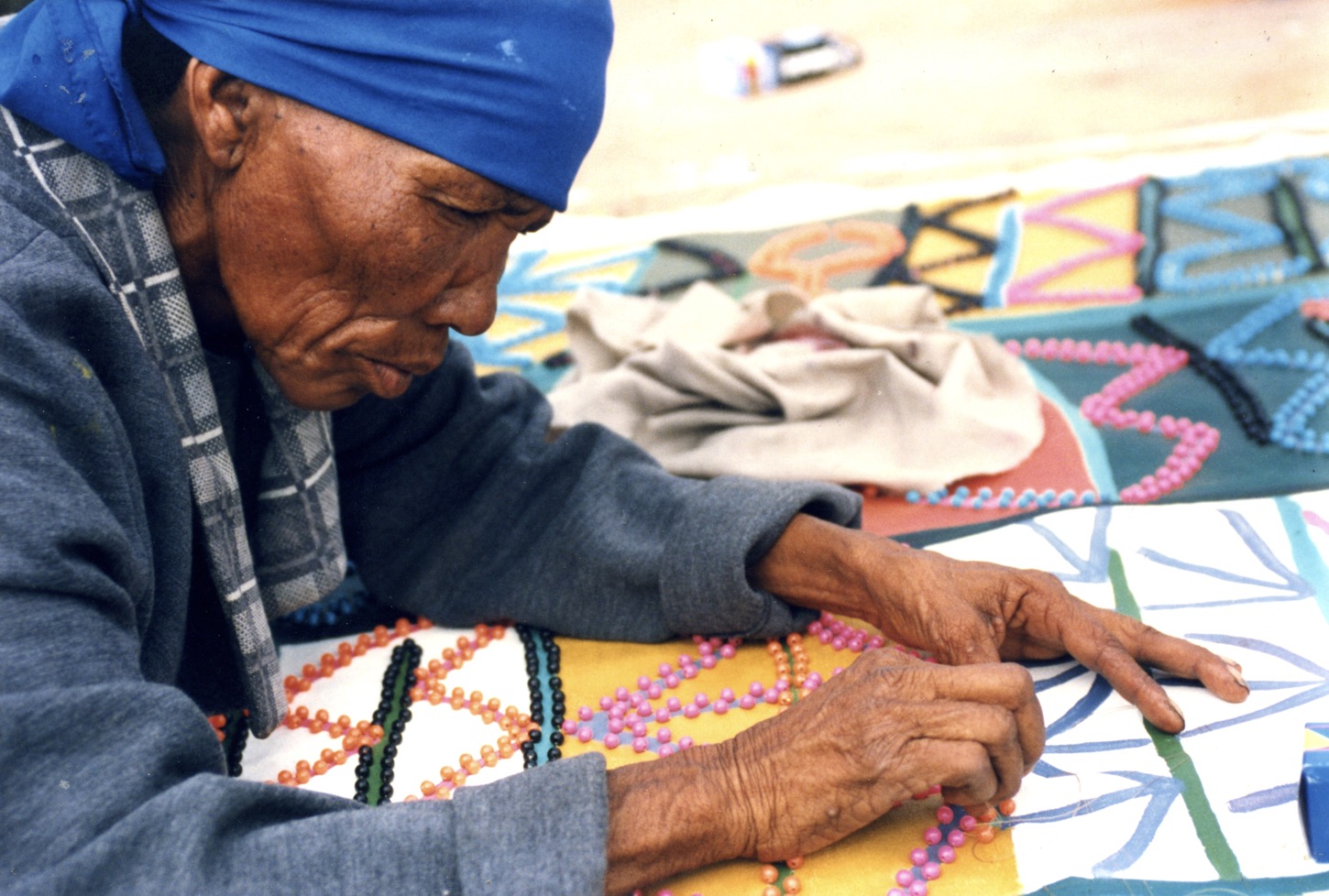 Nxaedom Qhomatca (Ankie) was born during the 1930's or 1940's. Qhomatca lived at Hanahai East for a long time and received no formal schooling. As a child she learnt how to do intricate beadwork from her mother who was a master of the craft. Qhomatca joined The Kuru Art Project in 1990, prior to which she had worked as a domestic helper and  as well as being self employed as a skilled craft producer.
Although tiny in stature, Qhomatca loved to work on large canvasses which she covered in abstract designs resembling the grid, cluster and maze-like designs which can be seen in the rock engravings of earlier San peoples. Her work was often humorous and at times depicted men's loin cloths or birds peering under bits of bark in their search for fat juicy grubs. She was also keen on working actual beads into her paintings which added a three dimensional aspect to them.
Qhomatca died in 1994 from tuberculosis, leaving the project which she had added so much life to.
On this page, you will find prints that Nxaedom Qhomatca (Ankie) made in collaboration with The Artists' Press.
We keep and maintain the archive pages so that people can see what work an artist has previously done with us. These prints were published by The Kuru Art Project and are not available from us.
Archive of Work Printed at The Artists' Press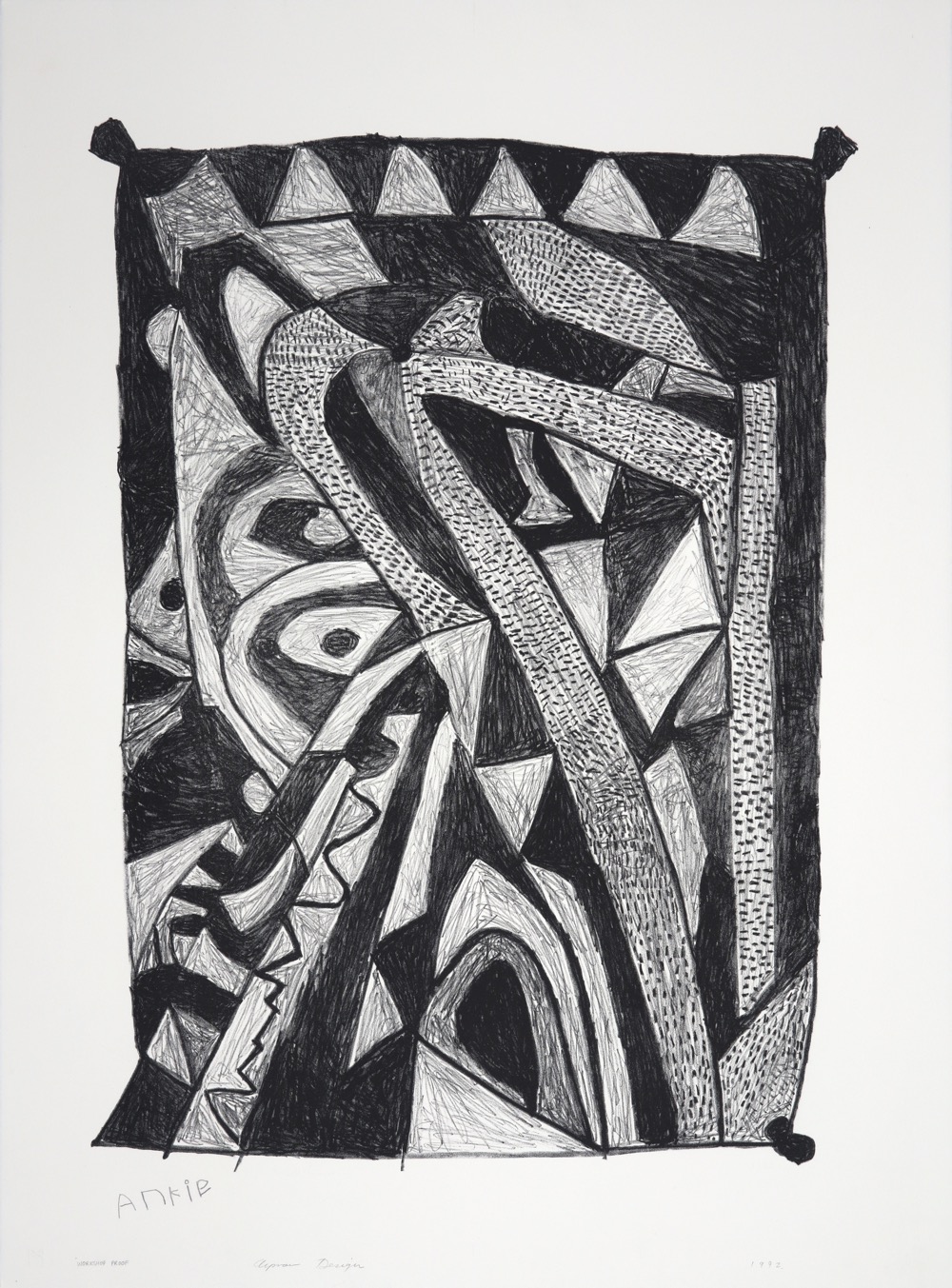 Title: Apron Design
Medium: Single colour lithograph
Paper size: 76 x 56 cm
Edition size: 20
Date: 1992
Published by The Kuru Art Project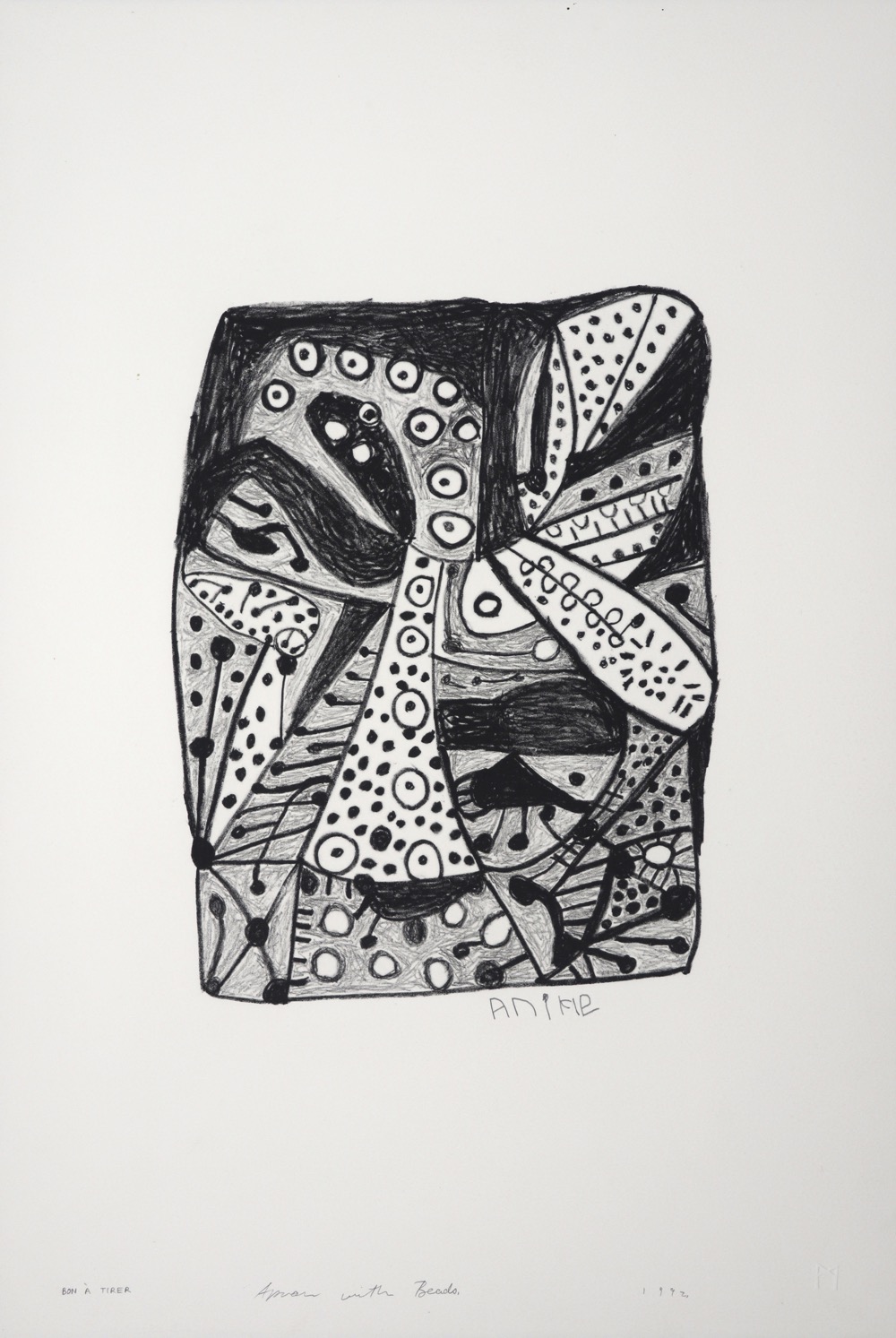 Title: Apron with Beads
Medium: Single colour lithograph
Paper size: 56 x 38 cm
Edition size: 30
Date: 1992
Published by The Kuru Art Project
Title: The life of the San People
Medium: Five colour lithograph
Paper size: 27.5 x 44 cm
Edition size: 40
Date: 1992
Published by The Kuru Art Project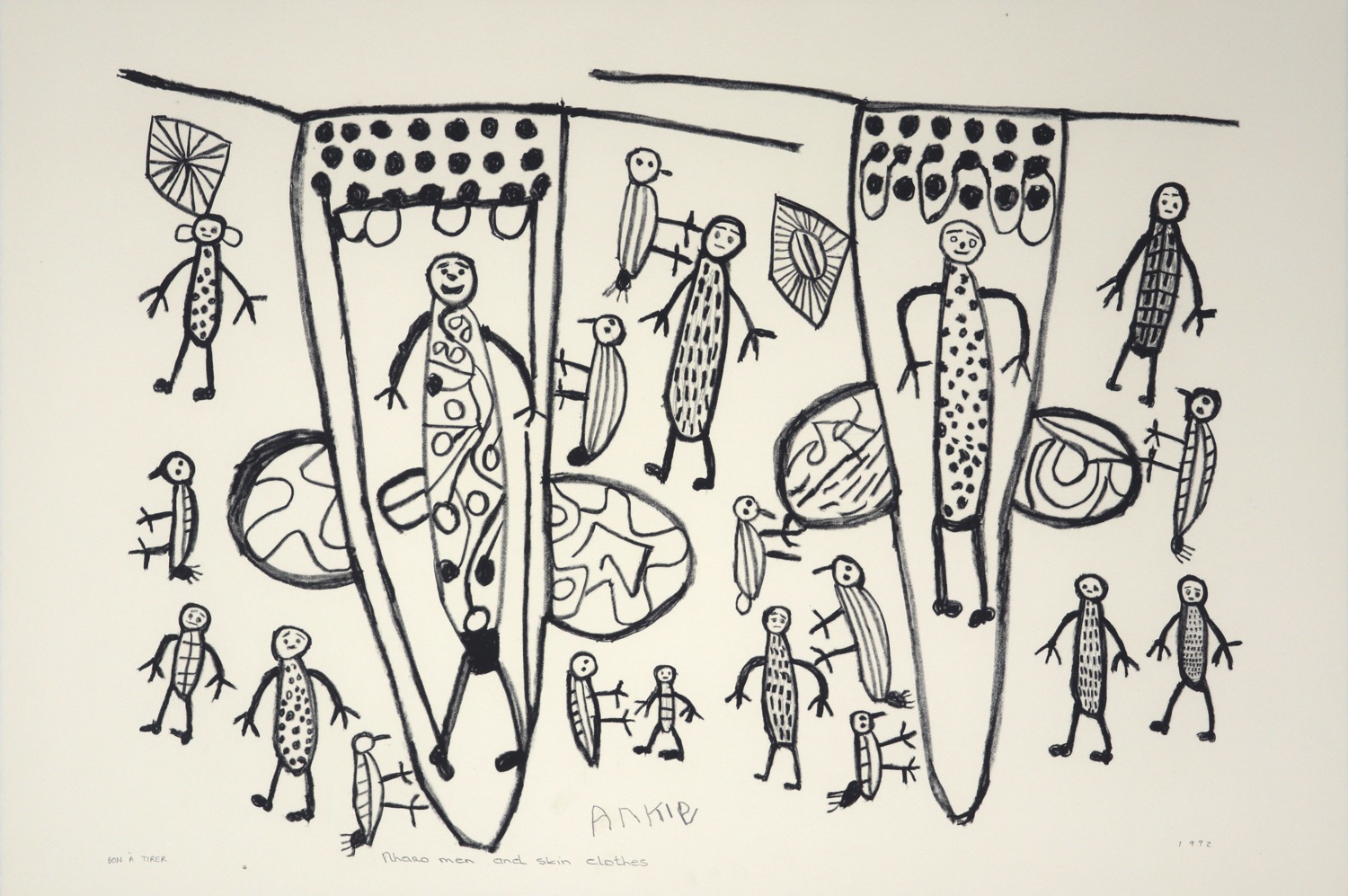 Title: Nharo men and skin clothes
Medium: Single colour lithograph
Paper size: 38 x 56 cm
Edition size: 50
Date: 1992
Published by The Kuru Art Project
Title: Veldfood and Birds
Medium: Single colour lithograph
Paper size: 56 x 38 cm
Edition size: 30
Date: 1992
Published by The Kuru Art Project