Coex'ae Qgam (Dada) Archive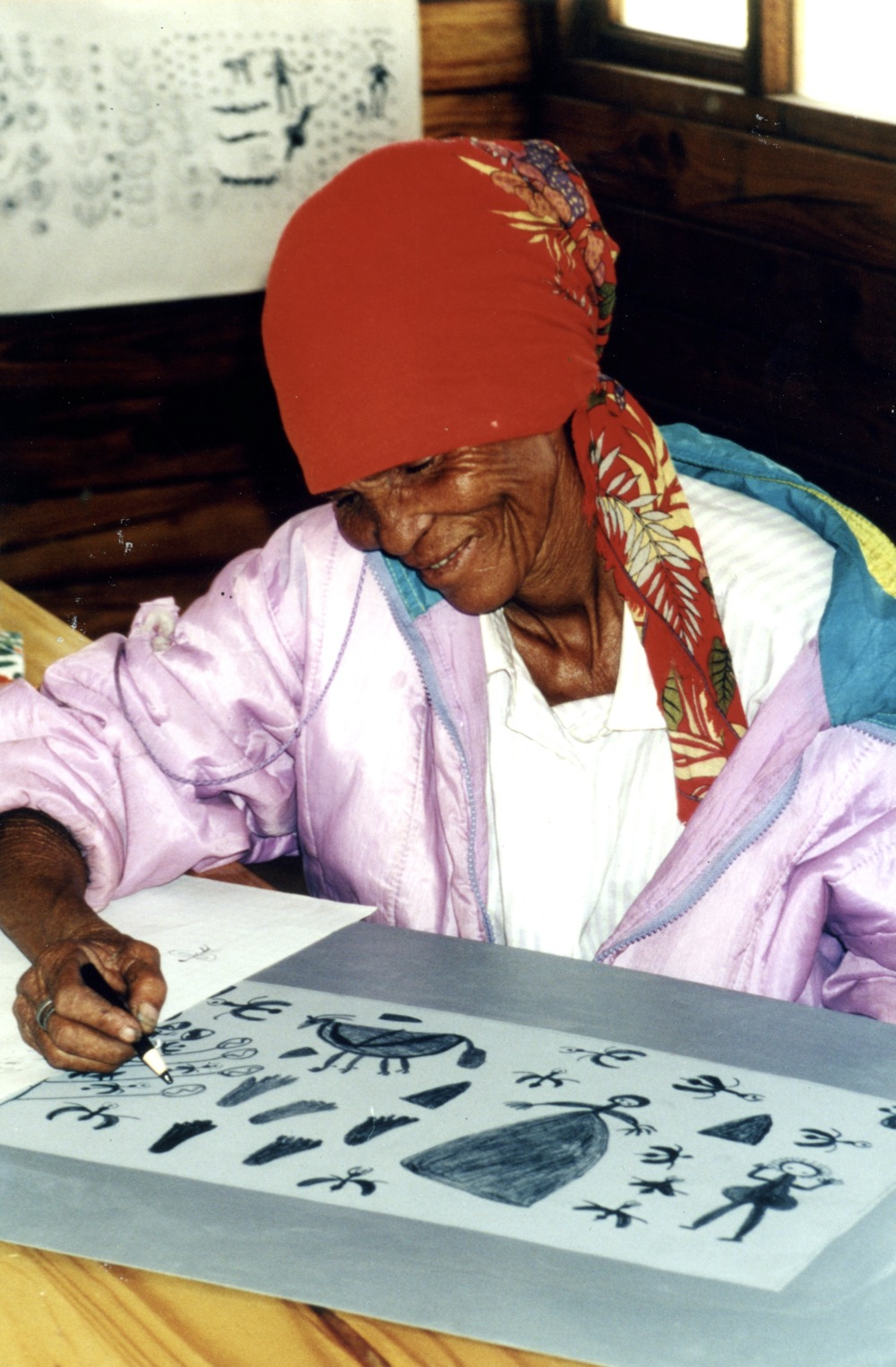 Coex'ae Qgam (Dada) 1934 - 2008 was an artist from Ghanzi, Botswana. She attended just three months of primary school, later working as a child minder and domestic help. Qgam had an extensive knowledge of her people's traditions, story telling and healing practices. Her first exposure to textile art was in Namibia, when an employer taught her needlework and embroidery. Fluent in five African languages Qgam joined The Kuru Art Project in 1990 as a translator. Having had difficulty in explaining techniques verbally, she started illustrating them herself and so created her first paintings.
Qgam's compositions are informal and she worked in a direct, clear way. Her use of colour was bright and bold which is in contrast to the monochrome surroundings of the Kalahari where she lived. She contributed images to the artists' book Qauqaua and was also the principal author of the book.

On this page, you will find prints that Coex'ae Qgam made in collaboration with The Artists' Press along with other members of The Kuru Art Project.

We keep and maintain the archive pages so that people can see what work an artist has previously done with us.
Archive of Work Printed at The Artists' Press
Title: Untitled
Medium: Five colour lithograph
Paper size: 56 x 76 cm
Date: 1992
Published by The Kuru Art Project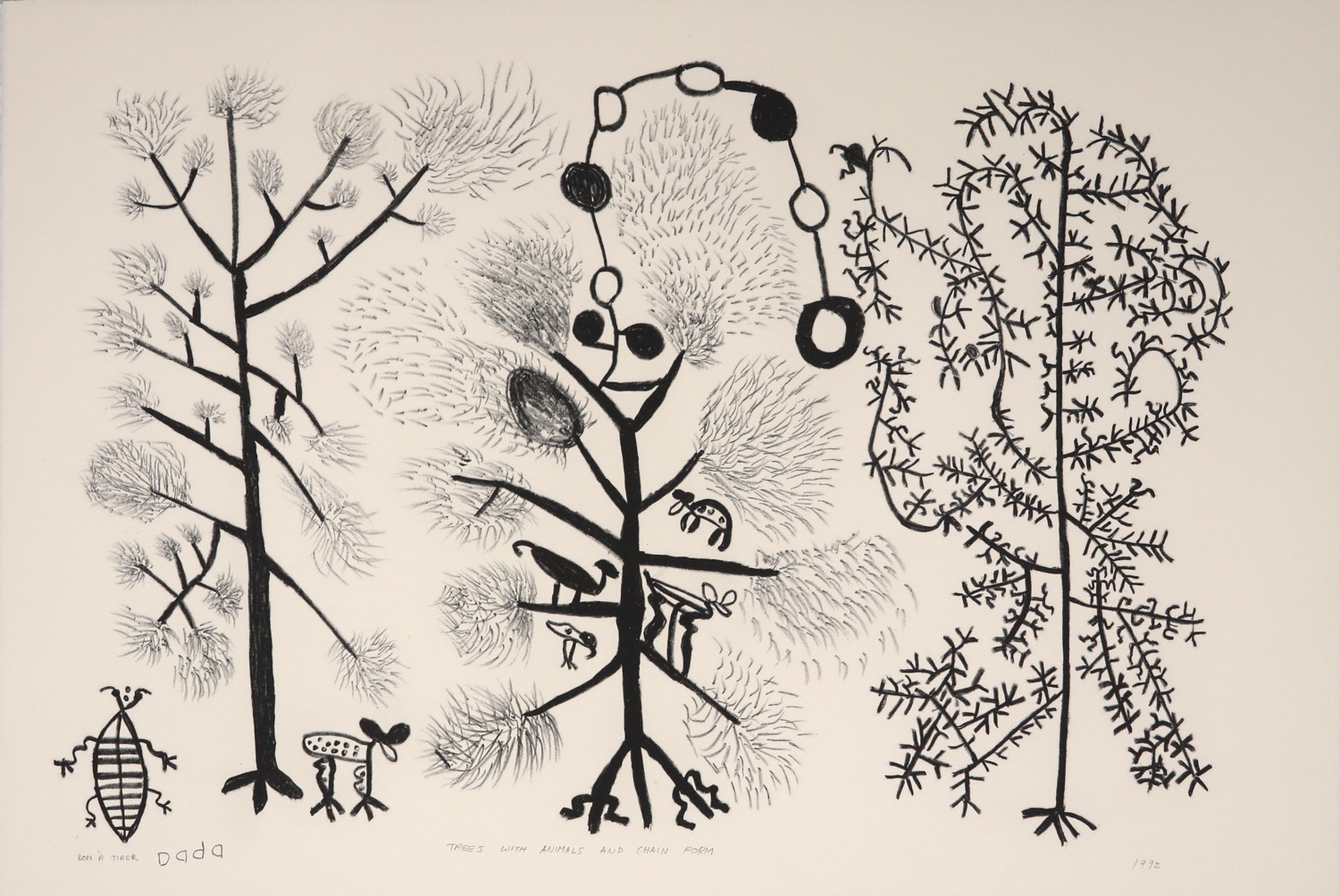 Title: Trees with animals and chain form
Medium: Single colour lithograph
Paper size: 38 x 56 cm
Edition size: 10
Date: 1992
Published by The Kuru Art Project