Kuru Trickster Portfolio

The Tamarind Institute (Albuquerque, New Mexico, USA) hosted a cultural exchange that brought together four San artists of the Naro language group from the Kalahari Desert in Botswana and four artists from New Mexico pueblos to share stories and make prints about the popular folklore figure of the trickster. During the first three days of the two-week project, the participants travelled to northern New Mexico sites for public storytelling sessions, then spent the remaining ten days at Tamarind, each making two lithographs in collaboration with the institute's master printers.
The sixteen finished prints represent a colorful and varied interpretation of the idea of the roguish trickster. While not all of the images relate directly to a specific story, they do refer to a transformation process or the storytelling tradition and its directness of communication. 
The project was funded by New Mexico Arts, Tamarind, and the Kuru Development Trust.
Mark Attwood accompanied the Kuru Artists to act as a translator and technical assistant. The four prints below are the last ones that are available from The Artists' Press.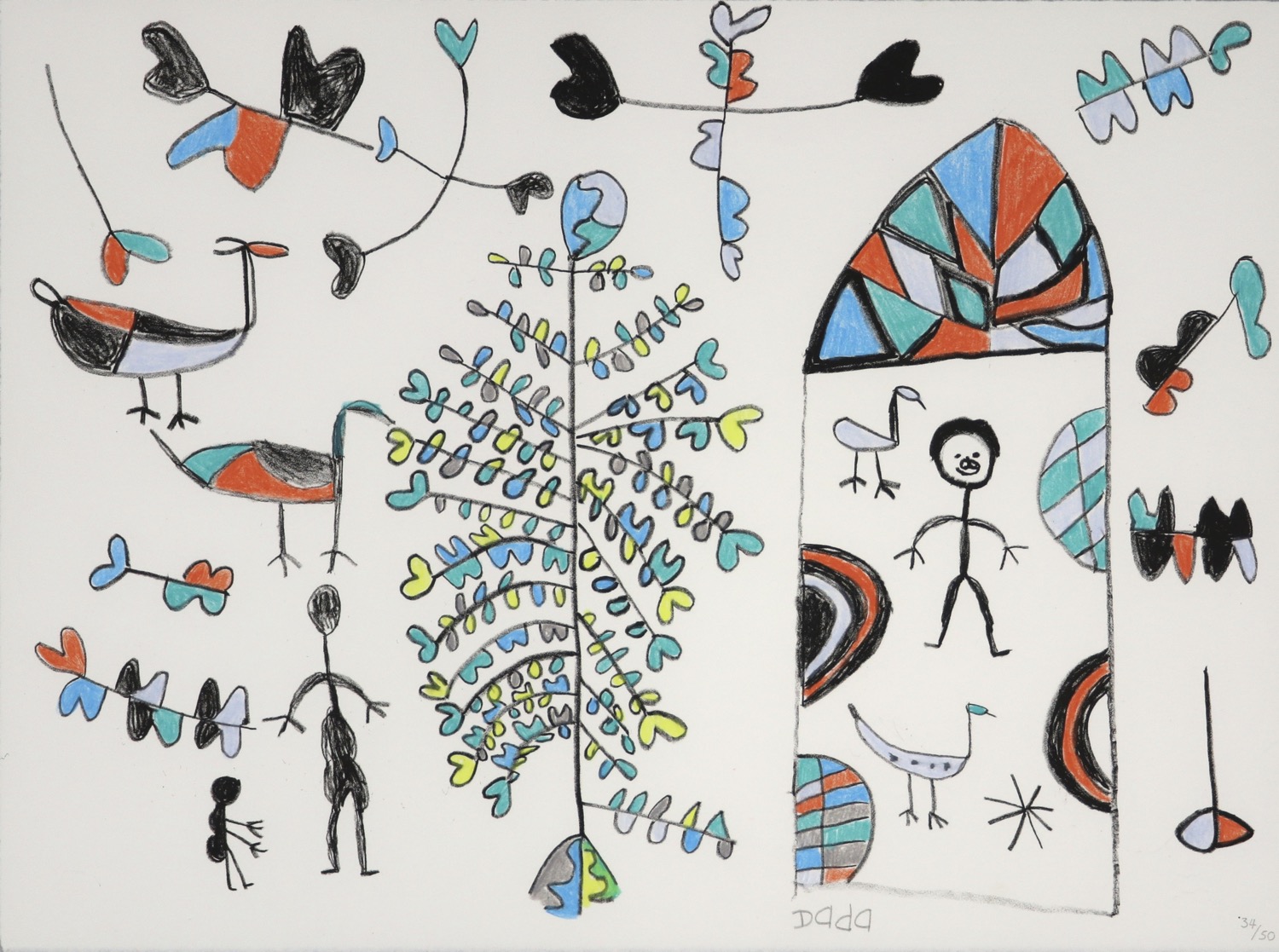 Artist: Coex'ae Qgam (Dada)
Title: Untitled
Medium: Hand coloured lithograph
Size: 28.5 x 38.5 cm
Edition size: 50
Price: R 2 500 (excl.VAT)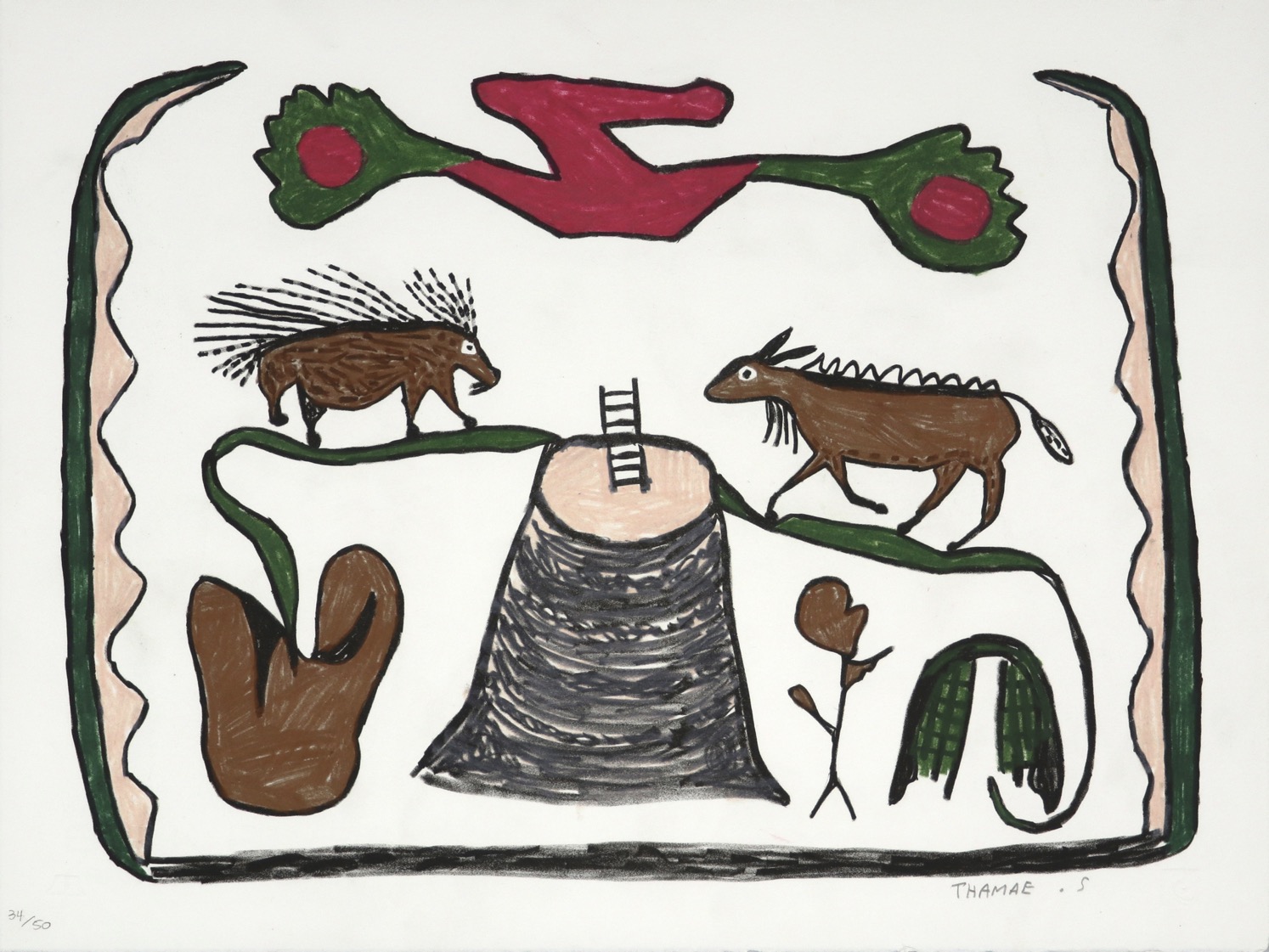 Artist: Thamae Setshogo
Title: Untitled
Medium: Hand coloured lithograph
Size: 28.5 x 38.5 cm
Edition size: 50
Price: R 2 500 (excl.VAT)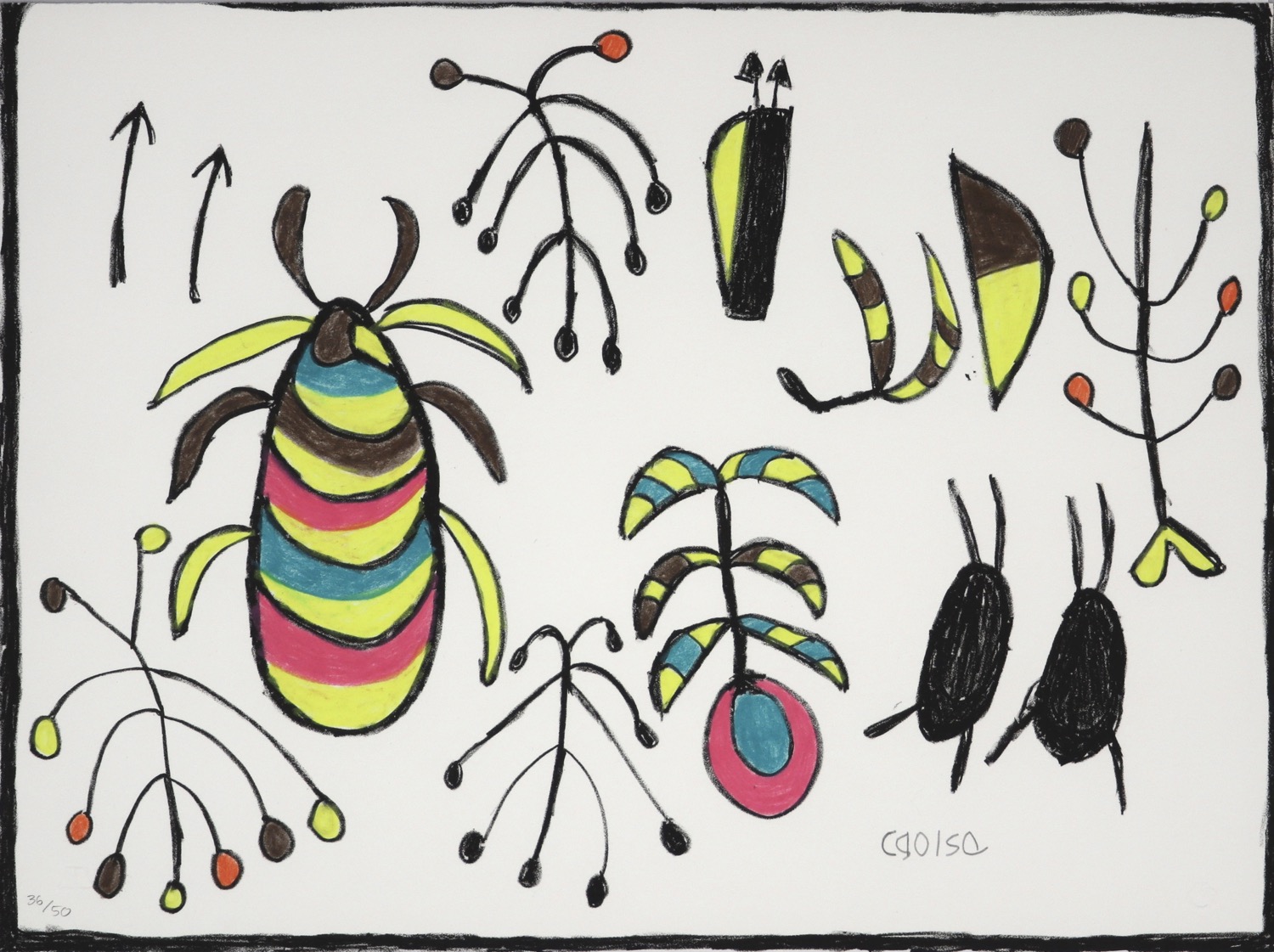 Artist: Cg'ose Ntcox'o
Title: Untitled
Medium: Hand coloured lithograph
Size: 28.5 x 38.5 cm
Edition size: 50
Price: R 2 500 (excl.VAT)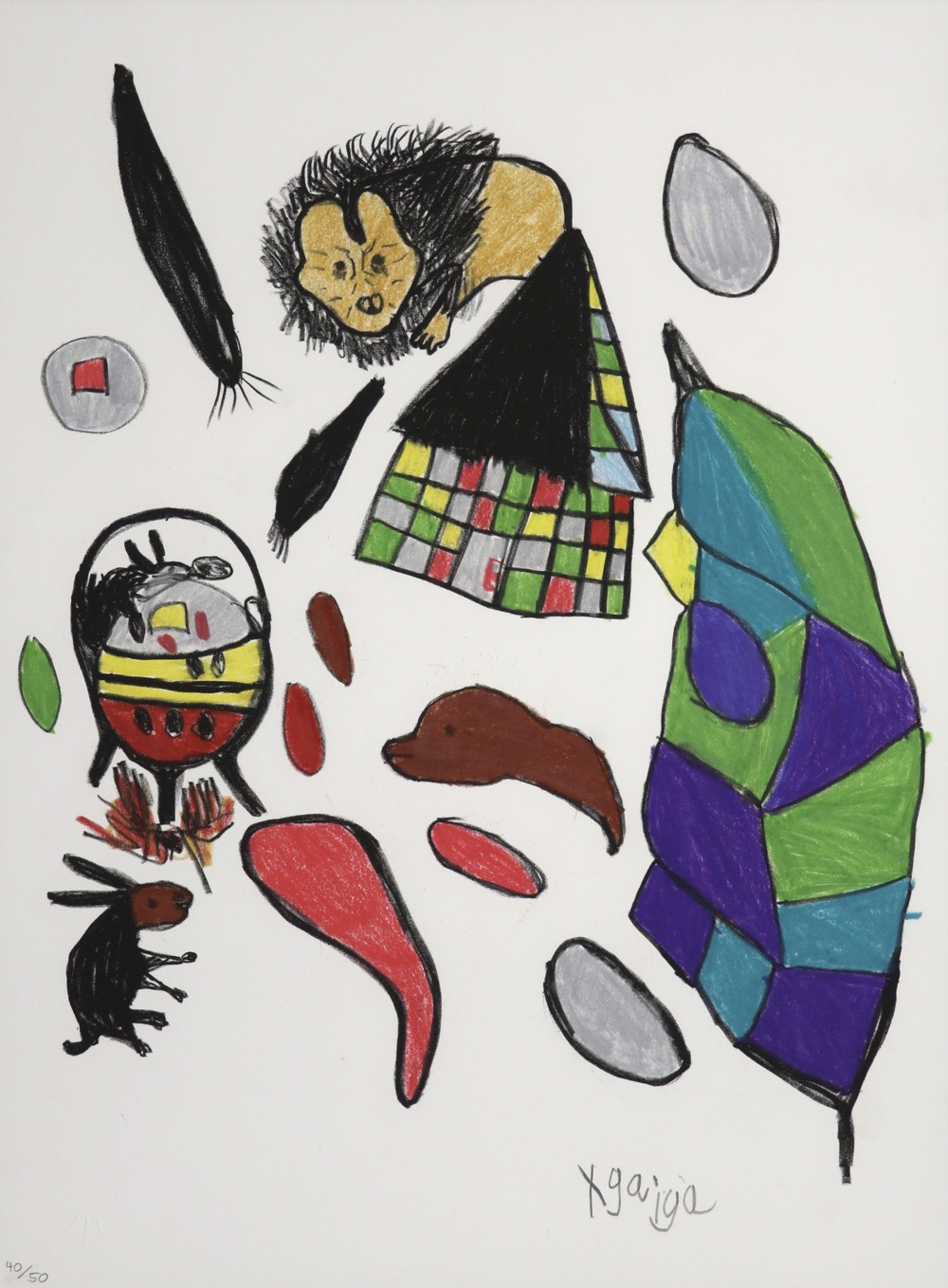 Artist: Xgaiga Qhomatca
Title: Untitled
Medium: Hand coloured lithograph
Size: 38.5 x 28.5 cm
Edition size: 50
Price: R 2 500 (excl.VAT)
Kuru related links:

Qauqaua, Artists' book

Sara Cao, Monoprints

Ennie (Coexae) Bob, Lithographs

Koaba Coco, Lithographs

Thama Kase, Lithographs

Ditiro Makwena, Lithographs

Jan Tcega, Monoprints

Xaga Tcuixgao, Monoprints and Lithographs

Kg'akg'am Tshabu, Monoprints

Xgaiga Qhomatca, Lithographs

Xgaoc'o Xare, Monoprints
Nxaedom Qhomatca (Ankie) Archive
Ncg'abe Taase (Nxabe Eland) Archive
Cg'ose Ntcox'o (Cgoise) Archive