Ncg'abe Taase Archive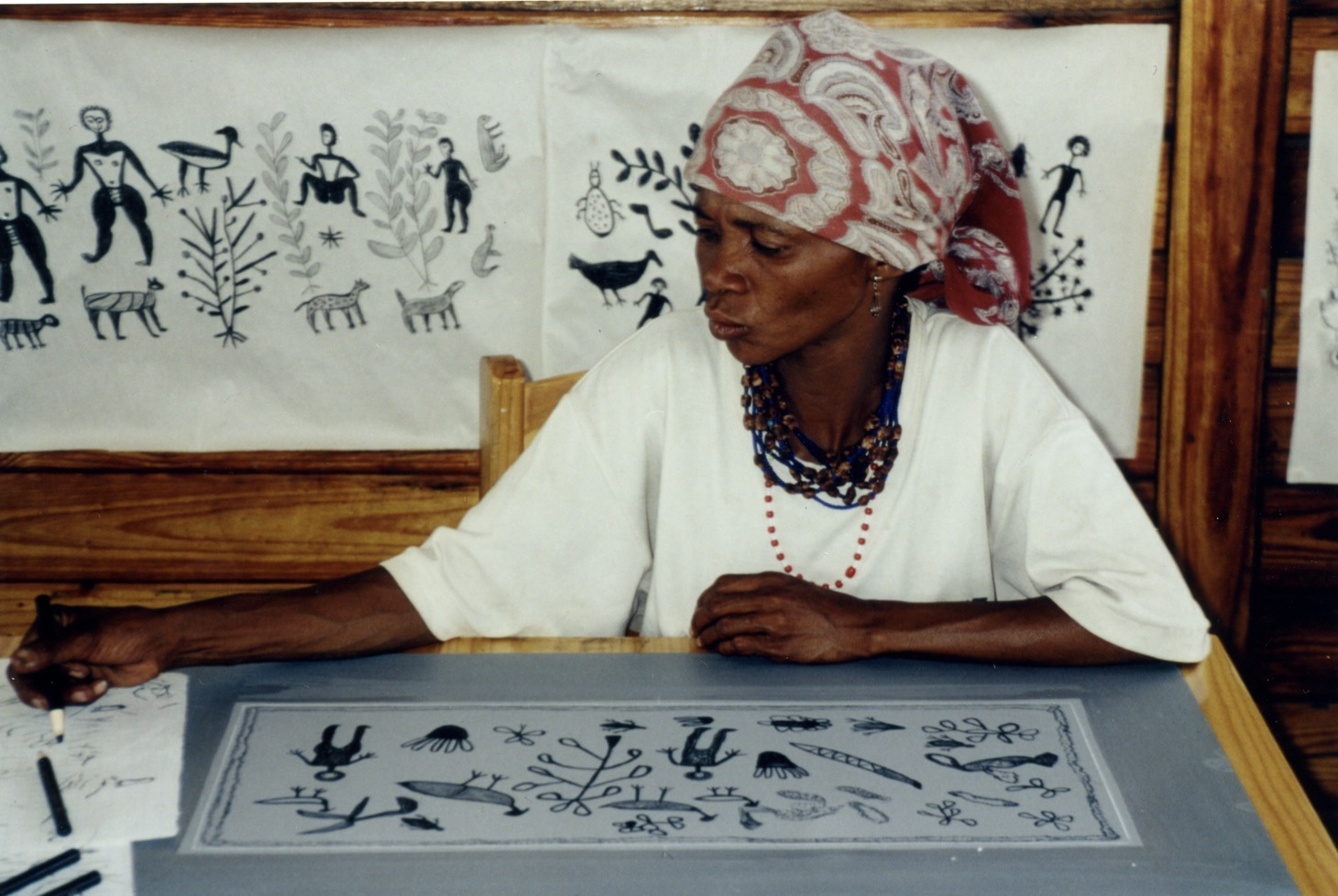 Ncg'abe Taase (also known as Nxabe Eland) was born on the farm Kgamagan (Botwana) in the early 1960's. She never attended formal schooling and joined The Kuru Art Project in 1992. Taase's work is often abstract and recalls patterns in beadwork and on shaved skin aprons. She enjoys depicting minute details of insect life, which she then explodes in scale onto large canvasses. The daily life of her community also form the content of much of her work.
Ncg'abe Taase was one of the artists who worked on the Qauqaua book.

On this page, you will find prints that  Ncg'abe Taase made in collaboration with The Artists' Press.
We keep and maintain the archive pages so that people can see what work an artist has previously done with us.
Archive of Work Printed at The Artists' Press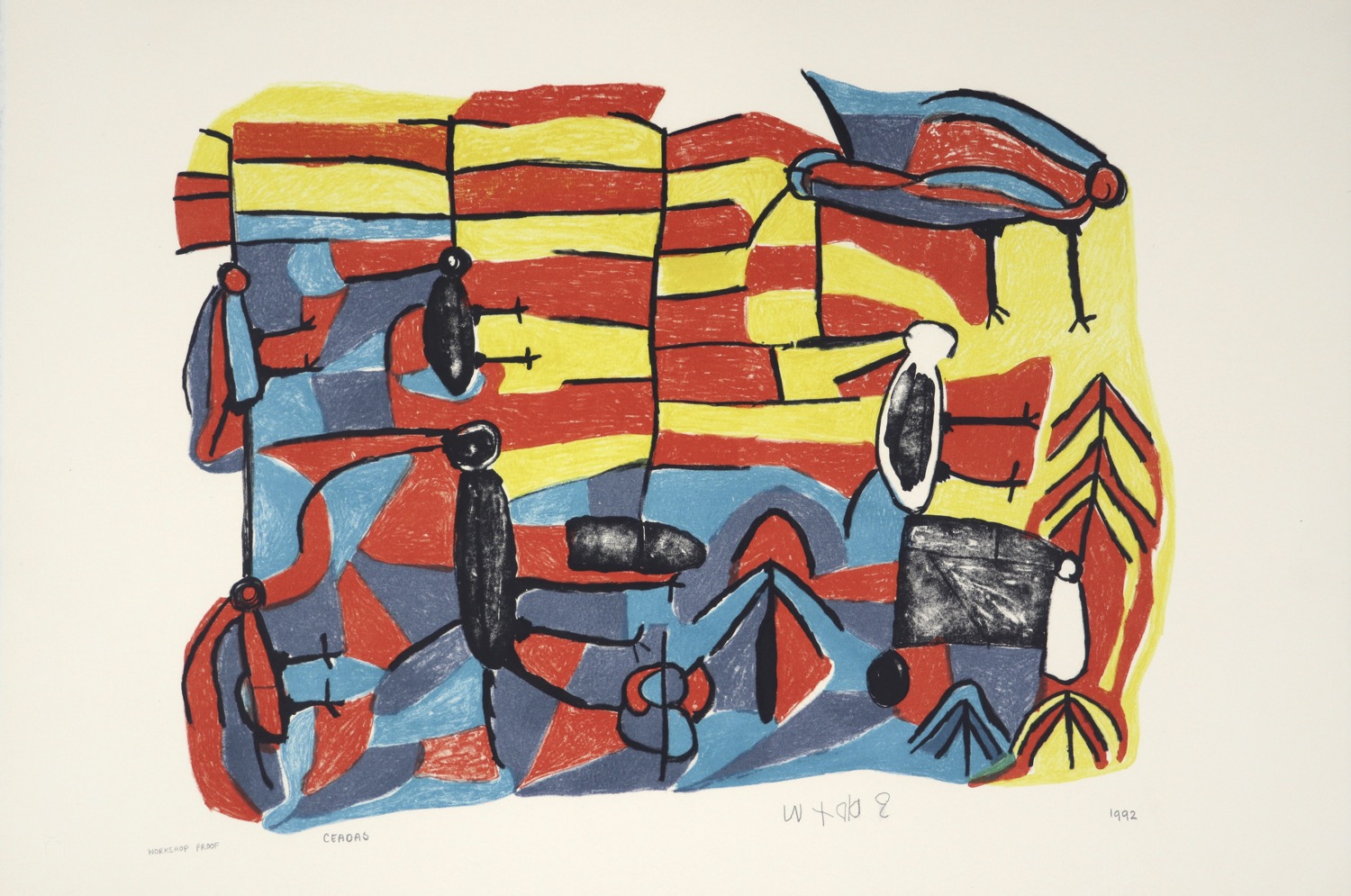 Title: Cicadas
Medium: Five colour lithograph
Paper size: 38 x 56 cm
Edition size: 30
Date: 1992
Published by The Kuru Art Project
Title: Desert Insects
Medium: Single colour lithograph
Paper size: 38 x 56 cm
Edition size: 60
Date: 1992
Published by The Kuru Art Project