William Kentridge Libretto
Libretto is a work that William Kentridge did to accompany an exhibition of his at the Marian Goodman Gallery in 2016, and which is described as a guided tour of the exhibition. Libretto consists of thirty-nine lithographs that were pasted onto a cotton backing. It was printed in an edition of 18 plus proofs in 2016. A hand printed and handmade box accompanies the artwork to store it in once folded up.
William Kentridge Archive of Prints Made at The Artists' Press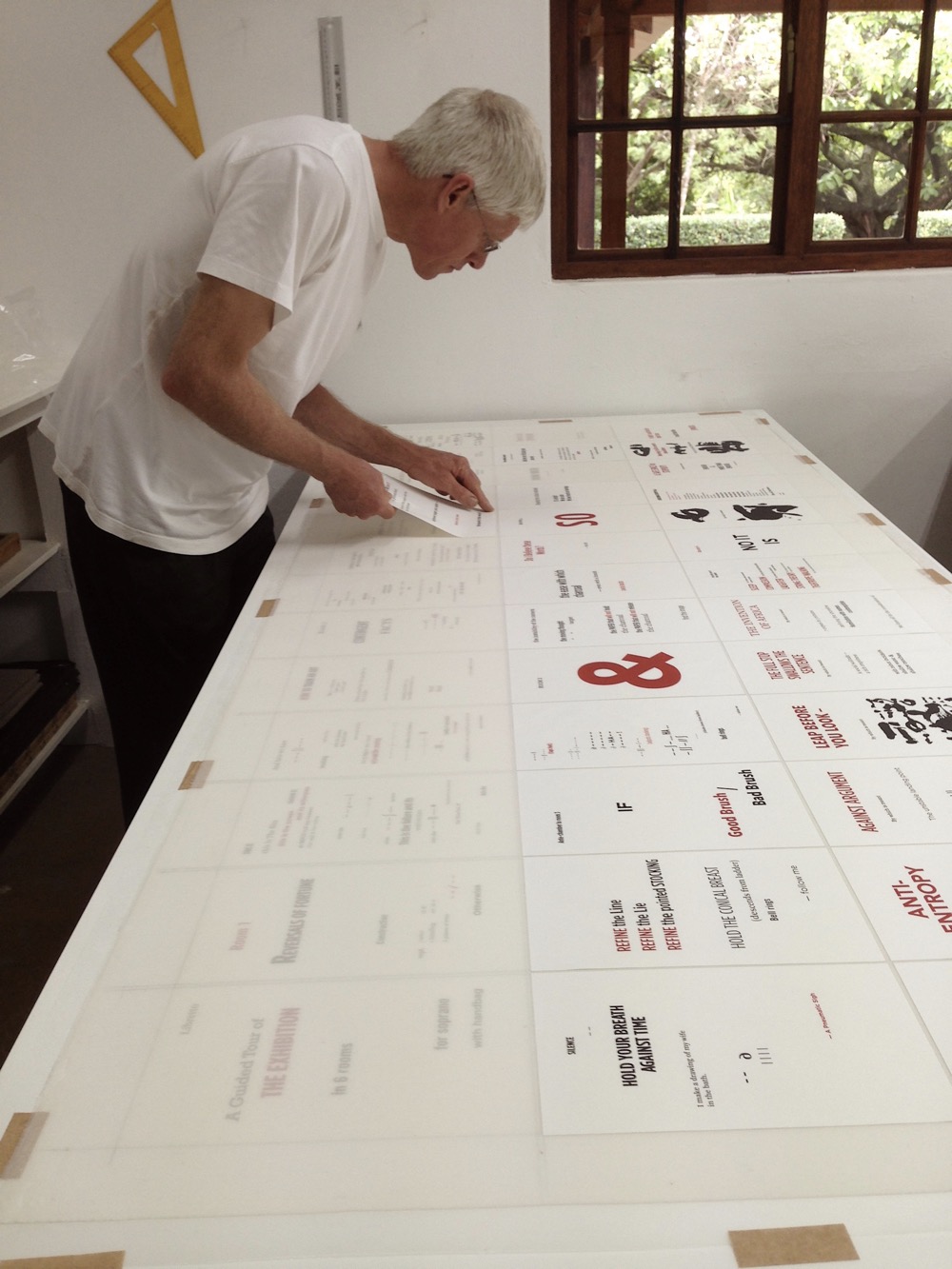 Mark Attwood carefully pasting the prints onto the backing cotton.
Close up of the work.
The print on exhibition at the Marian Goodman.
The box,custom made for the artwork.
Below are links to the artists' books that are currently available from The Artists' Press:

Joanne of Ark (Flip Hattingh)
The Ultimate Safari (Nadine Gordimer and various artists)
To take a look at the archive of books produced by The Artists' Press please follow the links below, these books are not available from us.
Qauqaua  (Coex'ae Qgam, Kuru Art Project)
Another Day in Paradise (Various artists)
The Human Race (Robert Hodgins)

Remembering the Treason Trial (William Kentridge)
Pocket Drawings (William Kentridge)
Learning the Flute (William Kentridge)

In Praise of Bristlecone Pines (Rita Deanin Abbey)

Patrick Cullinan, Selected Poems 1961 - 1991 (Patrick Cullinan, Judith Mason)