William Kentridge Breathe
Breathe is based on the idea of a flip book, the animation is best viewed on the 34 second DVD which accompanies the book. The flip book shows a woman in a long dress who dances and slowly pirouettes. It was drawn by William Kentridge with India Ink on pages of a Russian Encyclopedia published in 1953. These drawings were scanned and imaged to positives which were then exposed onto aluminium plates. They were hand printed in 2008 in an edition of fifty numbered books plus proofs. The books were sewn and bound by the team at The Artists' Press. This book was not published by us and this is not available from us.

At the bottom of this page, you will see a list of links to all of the books that have been produced at The Artists' Press.
William Kentridge Archive of Prints Made at The Artists' Press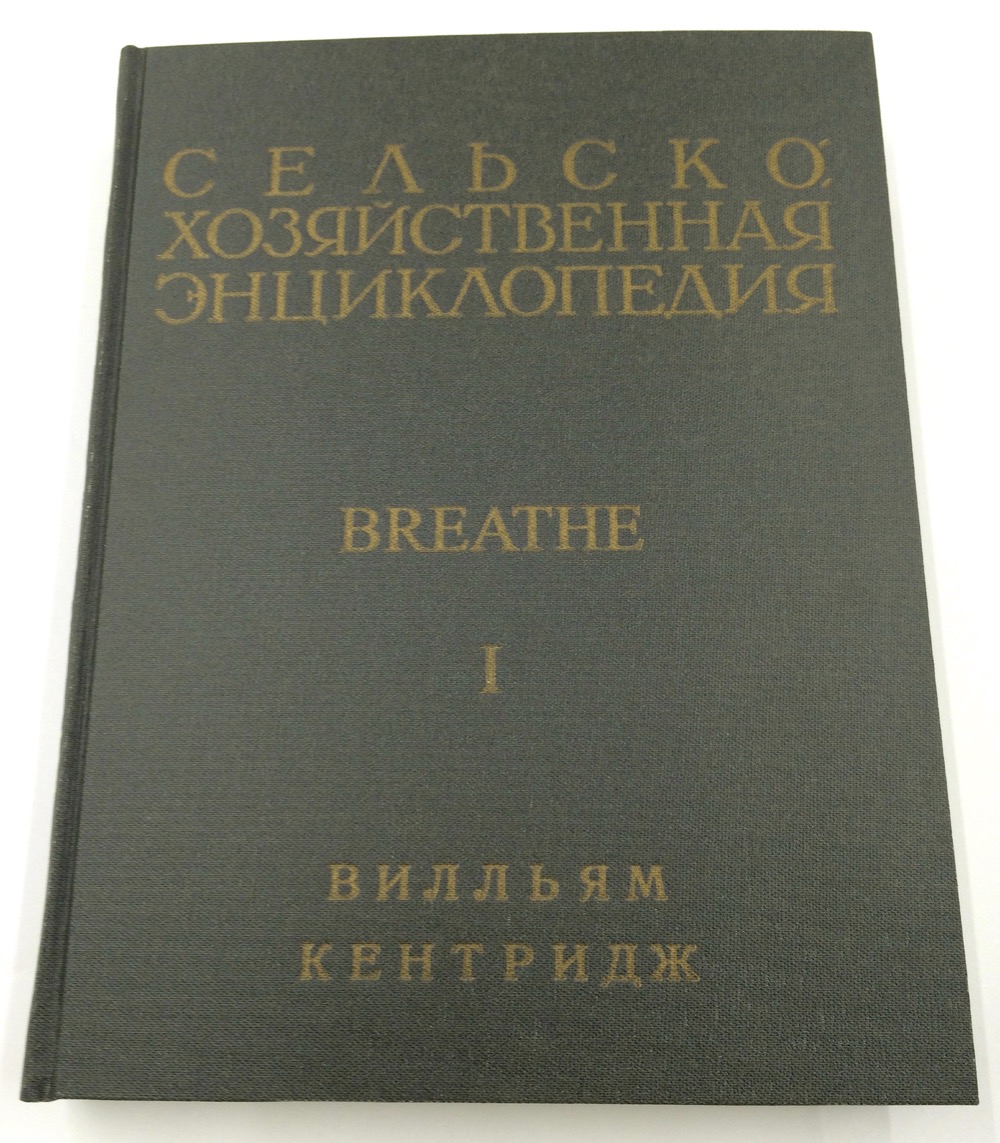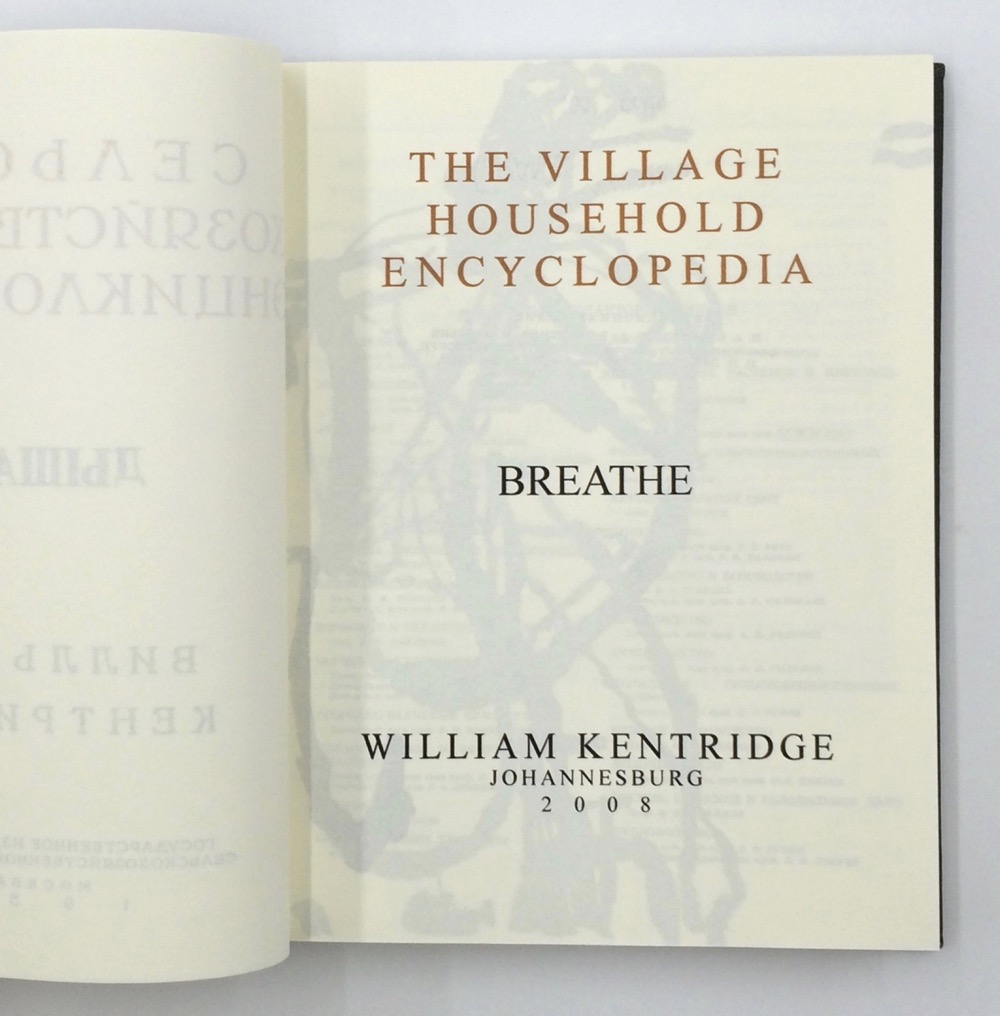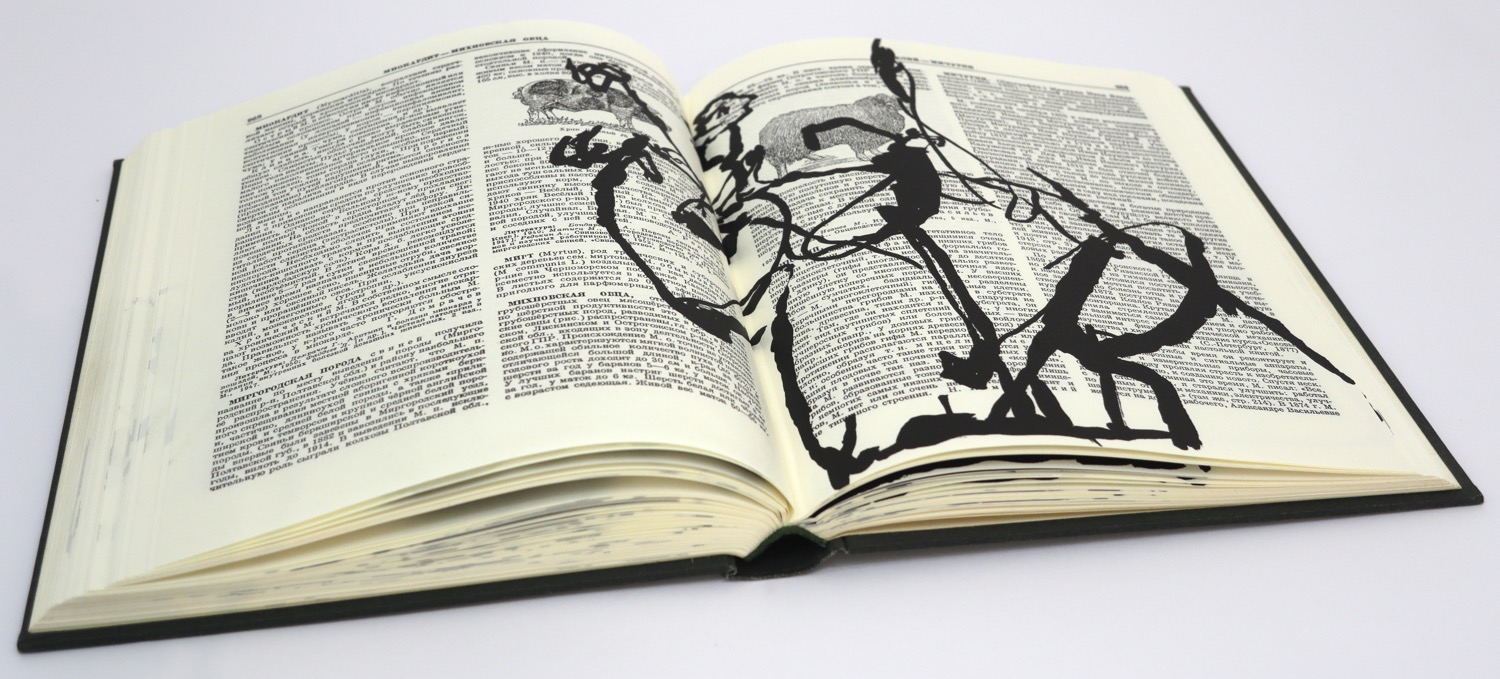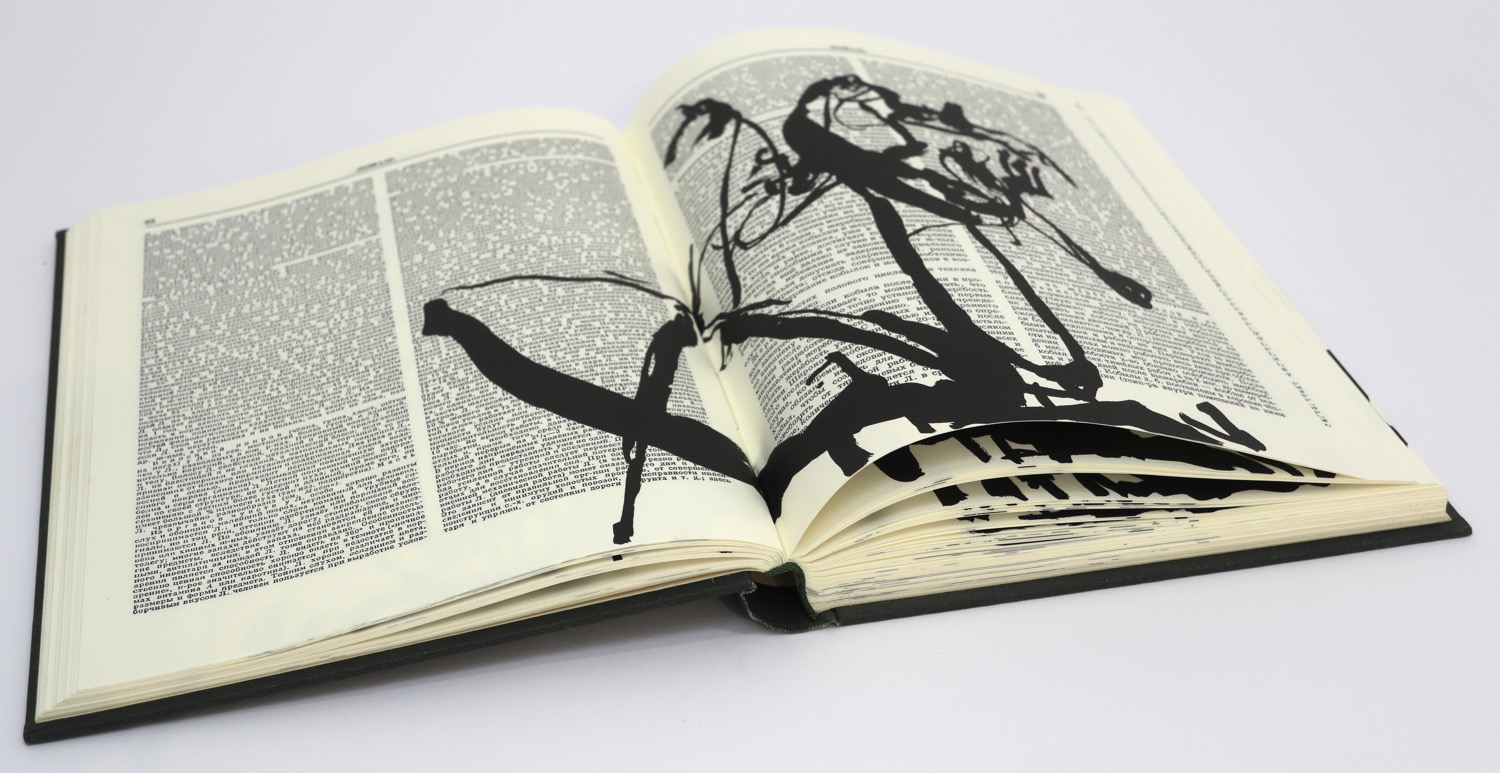 The DVD at the back of the book and which shows the book in animation, the only way to make sense of the images.


Artists' books that are currently available from us:

Joanne of Ark (Flip Hattingh)

The Ultimate Safari (Nadine Gordimer, various artists)
To take a look at the archive of books produced by The Artists' Press please follow the links below, these books are not available from us.
Qauqaua  (Coex'ae Qgam, Kuru Art Project)
Another Day in Paradise (Various artists)
The Human Race (Robert Hodgins)

Remembering the Treason Trial (William Kentridge)
Pocket Drawings (William Kentridge)
Learning the Flute (William Kentridge)

In Praise of Bristlecone Pines (Rita Deanin Abbey)

Patrick Cullinan, Selected Poems 1961 - 1991 (Patrick Cullinan, Judith Mason)JUST 30 WORDS (INTERLINEARY) (Robbin Ami Silverberg)