GIF 2
GIF 2 was published by The Artists' Press in collaboration with FIG Gallery in 1994. Artists were asked to submit an edition of 101 works that would be able to fit inside the given format. When it was launched the book sold for R 425, most of which went towards covering the bronze casting costs for the cover.

At the bottom of this page, you will find links to all of the artists' books that have been produced at The Artists' Press.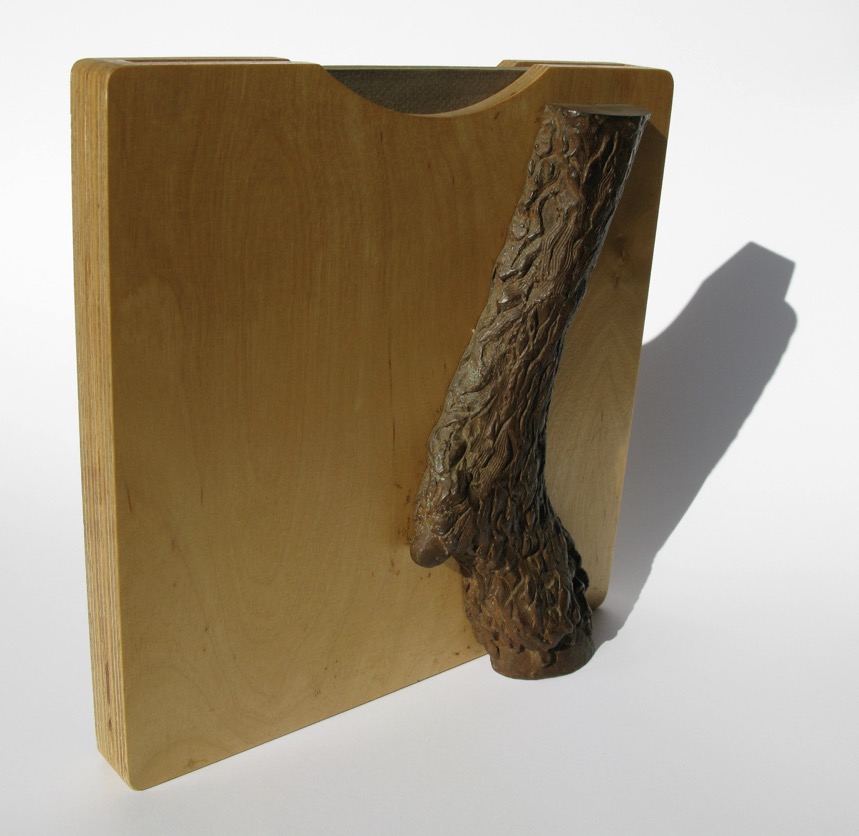 The bronze hooves were made by sculptor Guy Du Toit.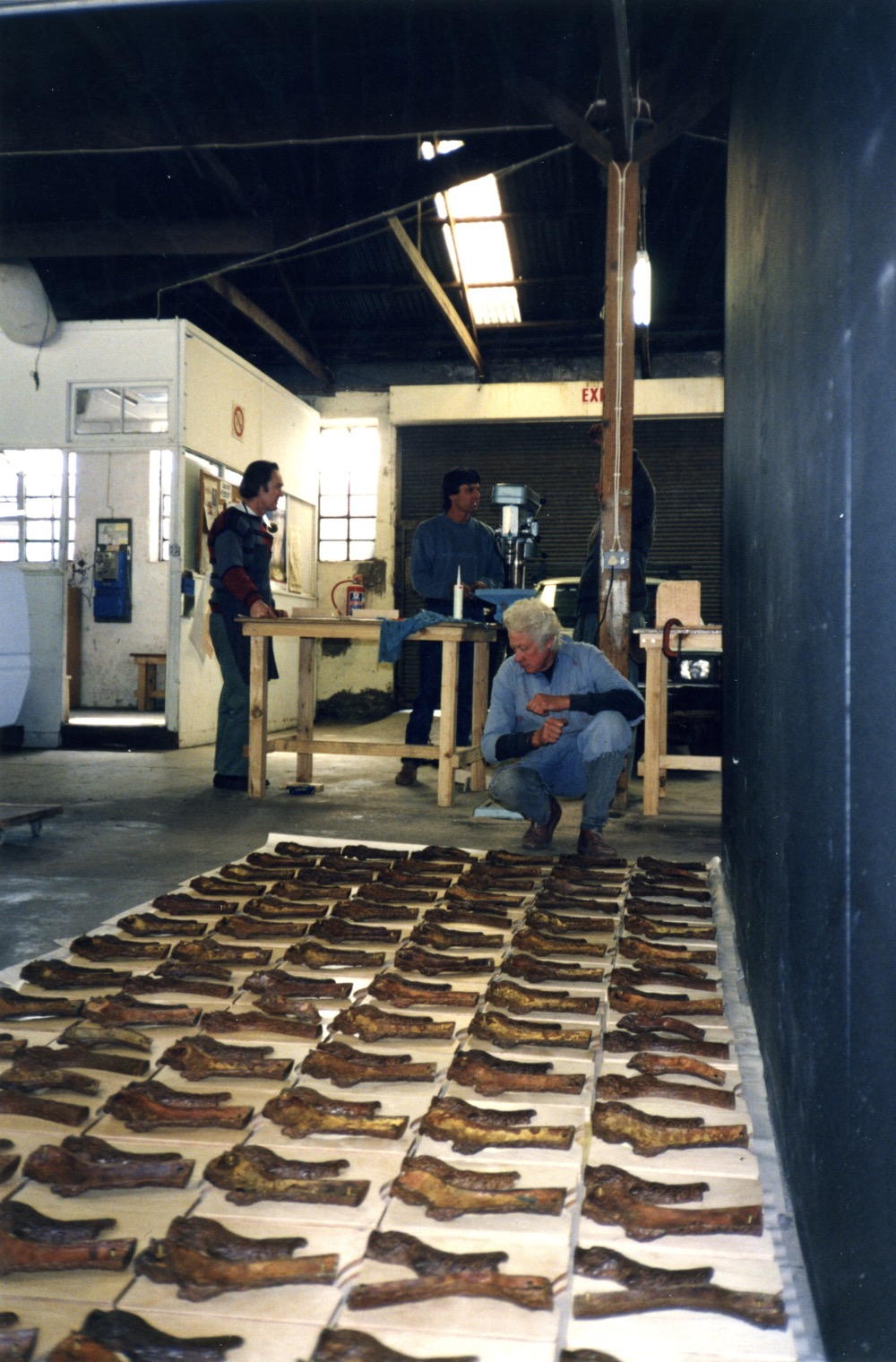 Laying out the bronzes to assemble onto the covers.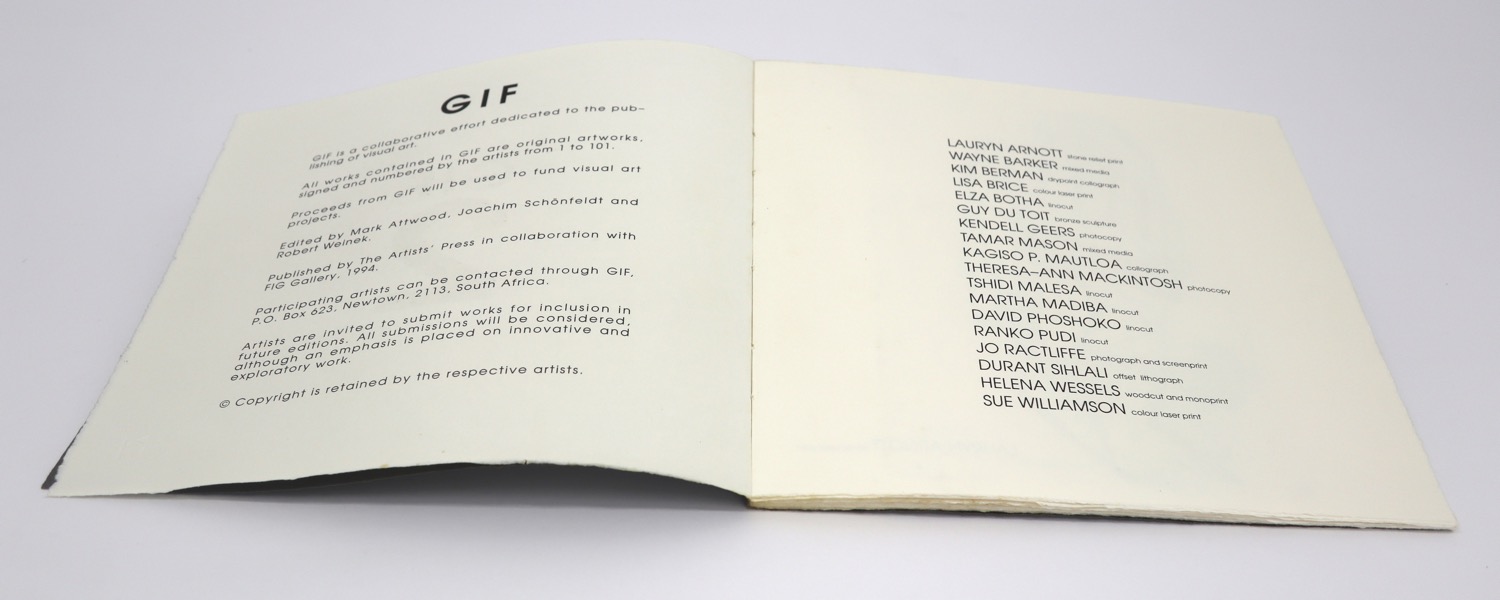 The list of artists who contributed work.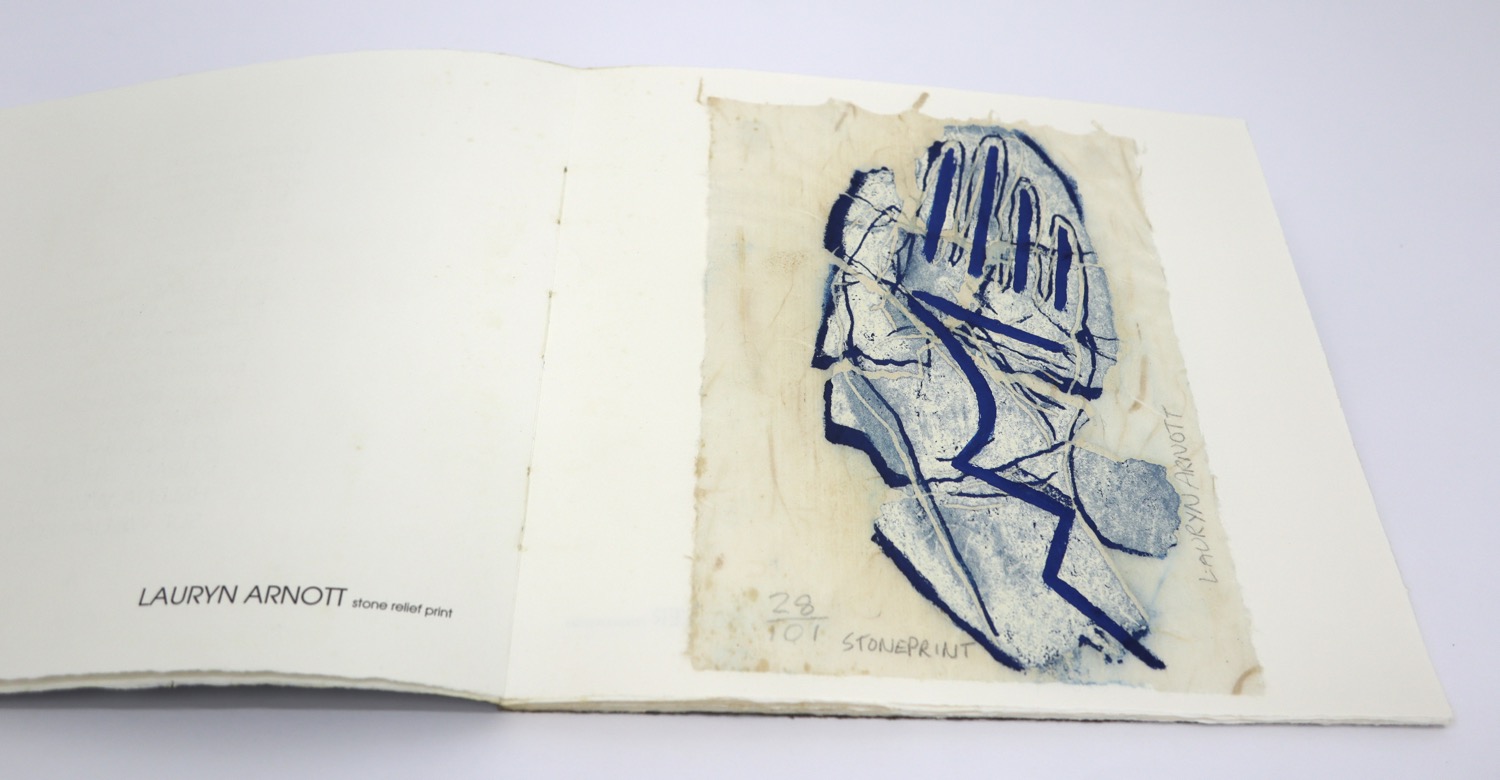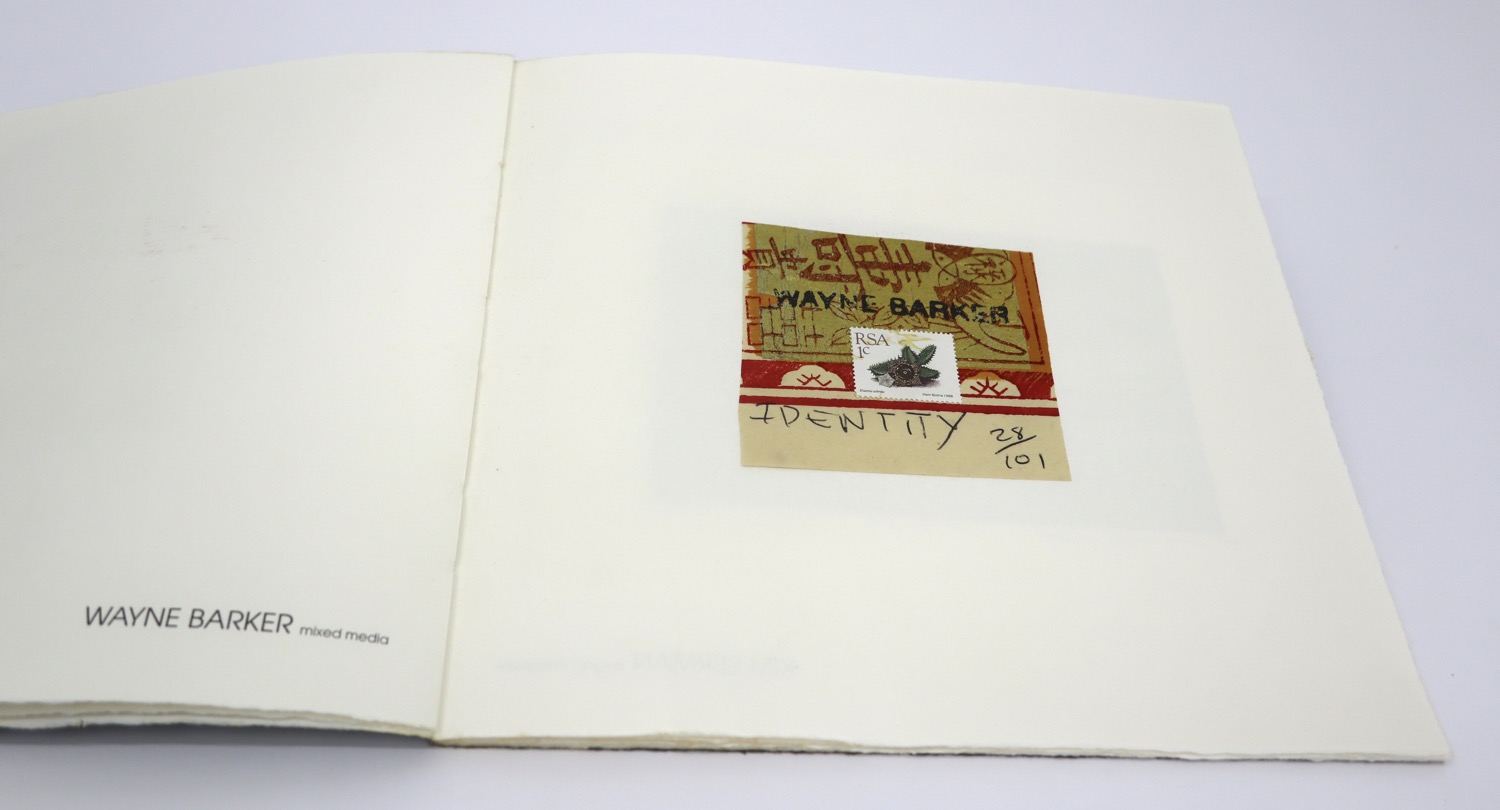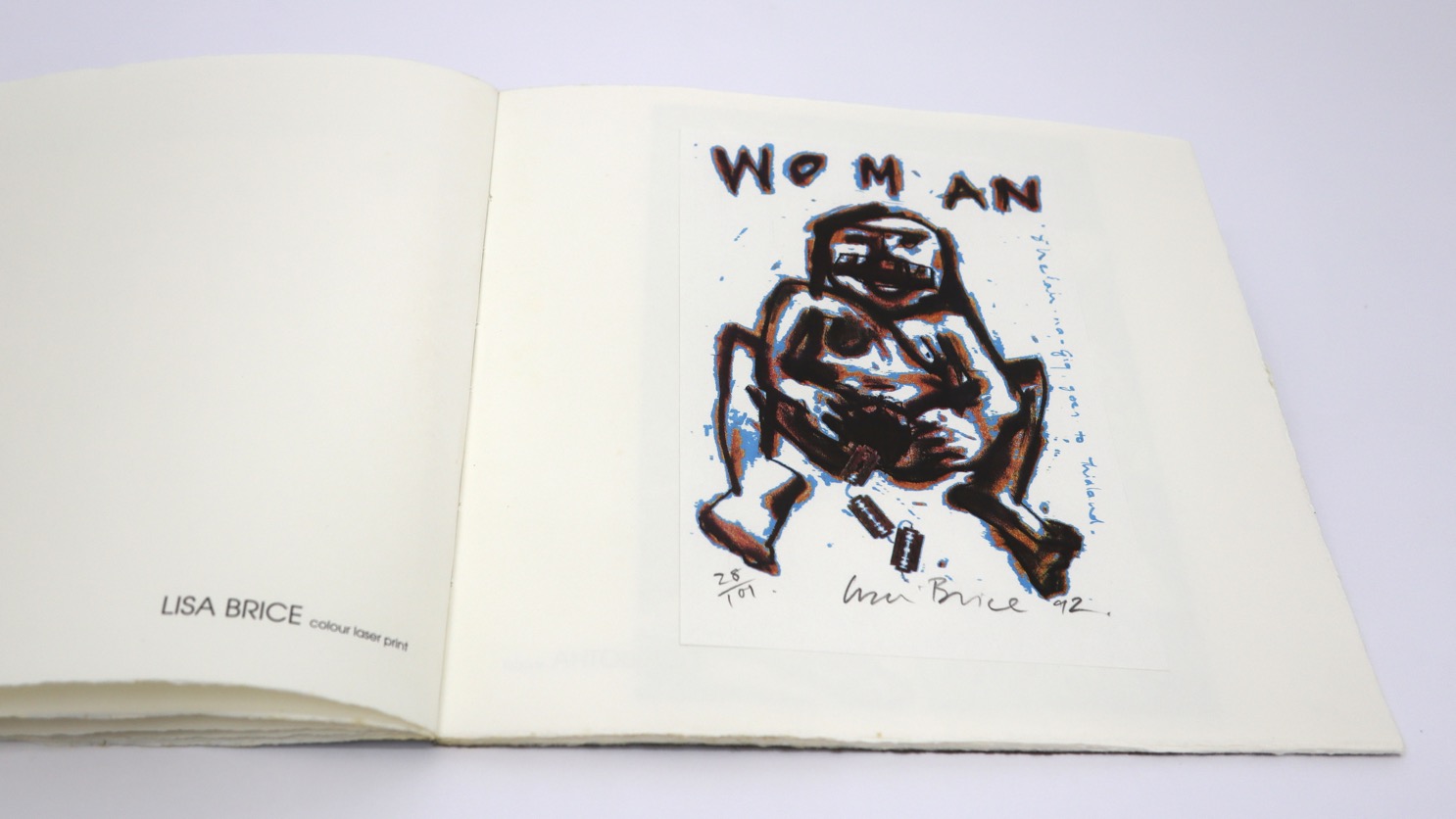 Cutting edge technology at the time.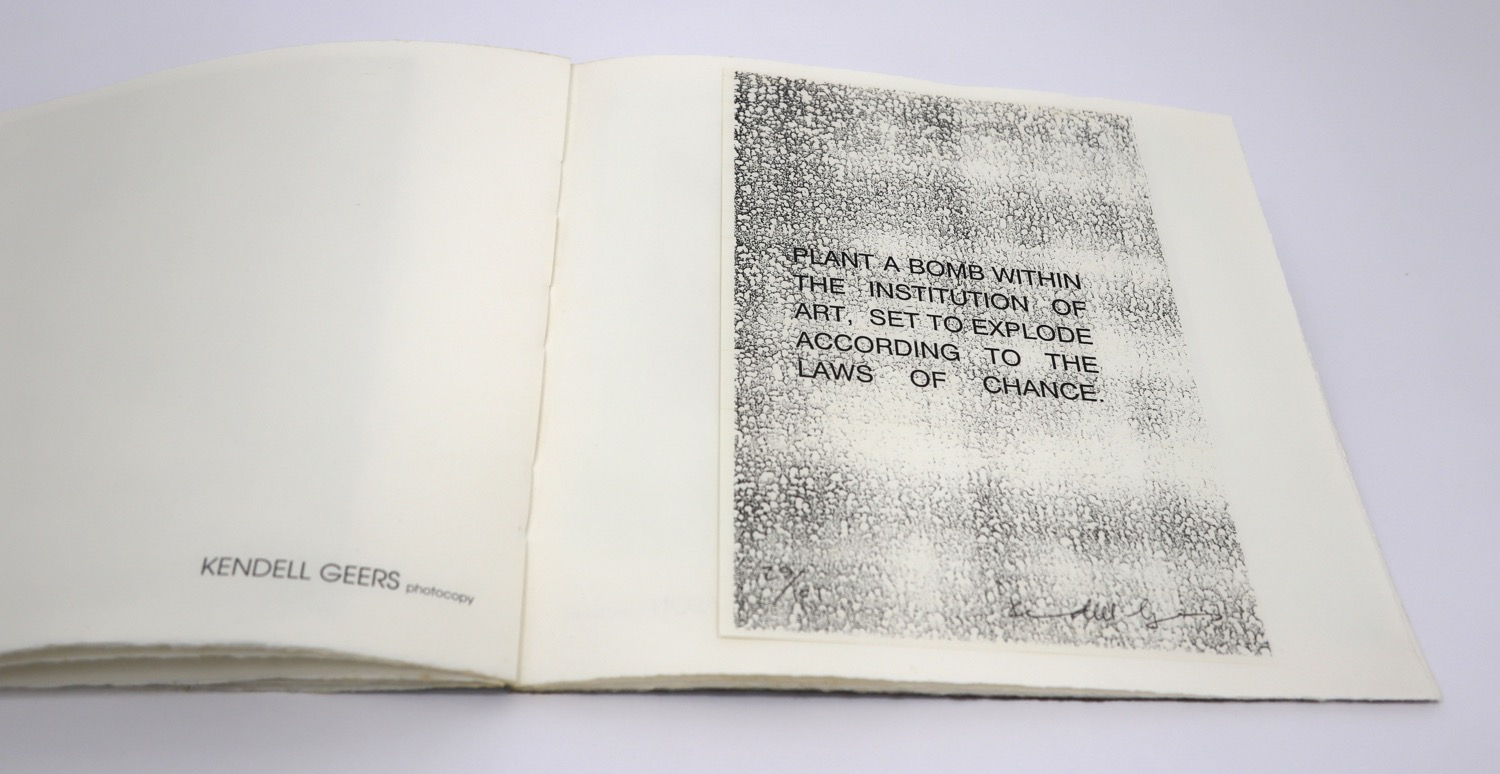 Photocopies were reluctantly accepted.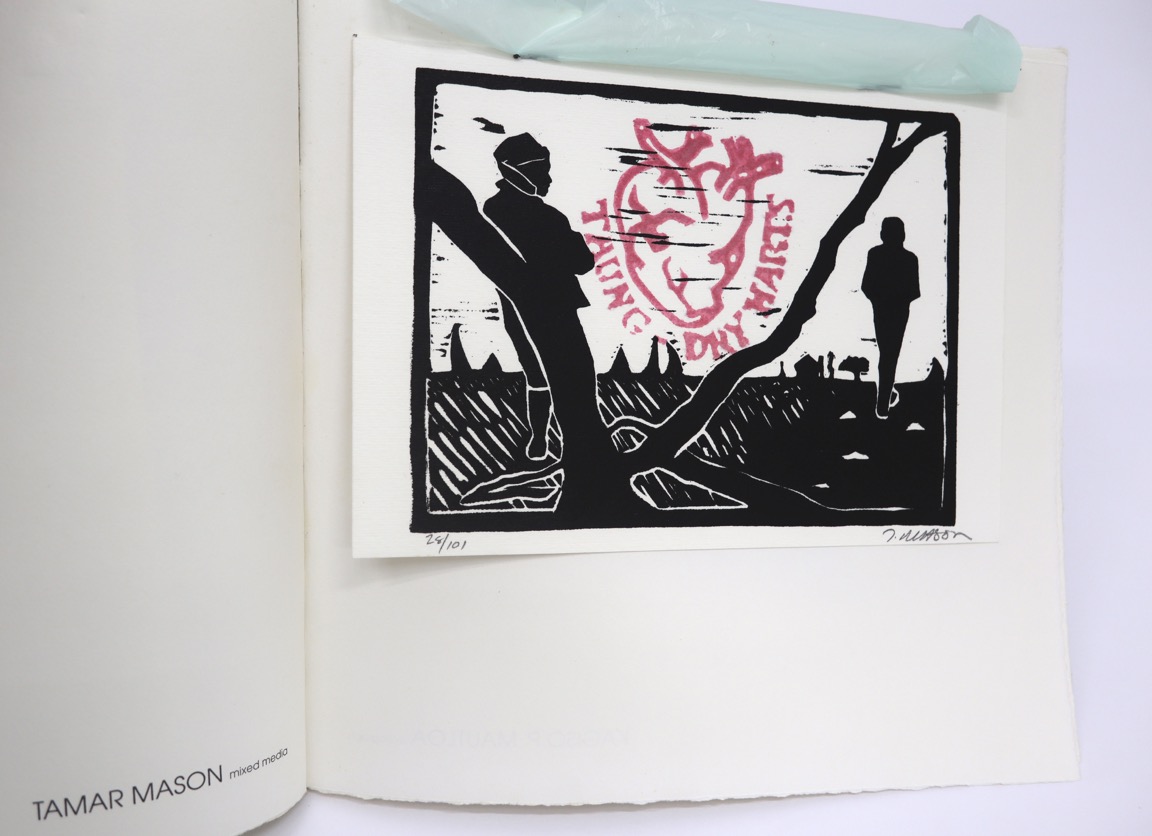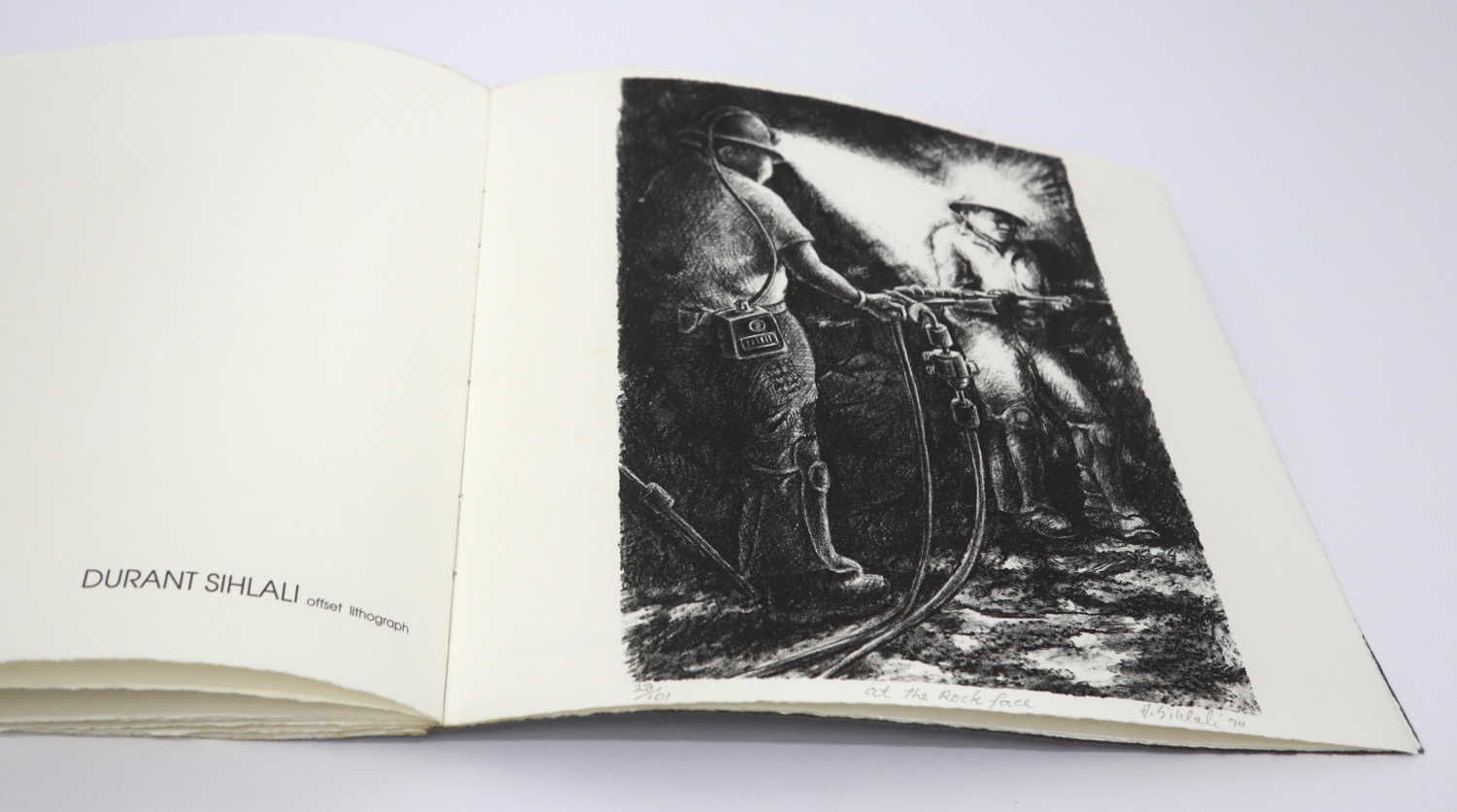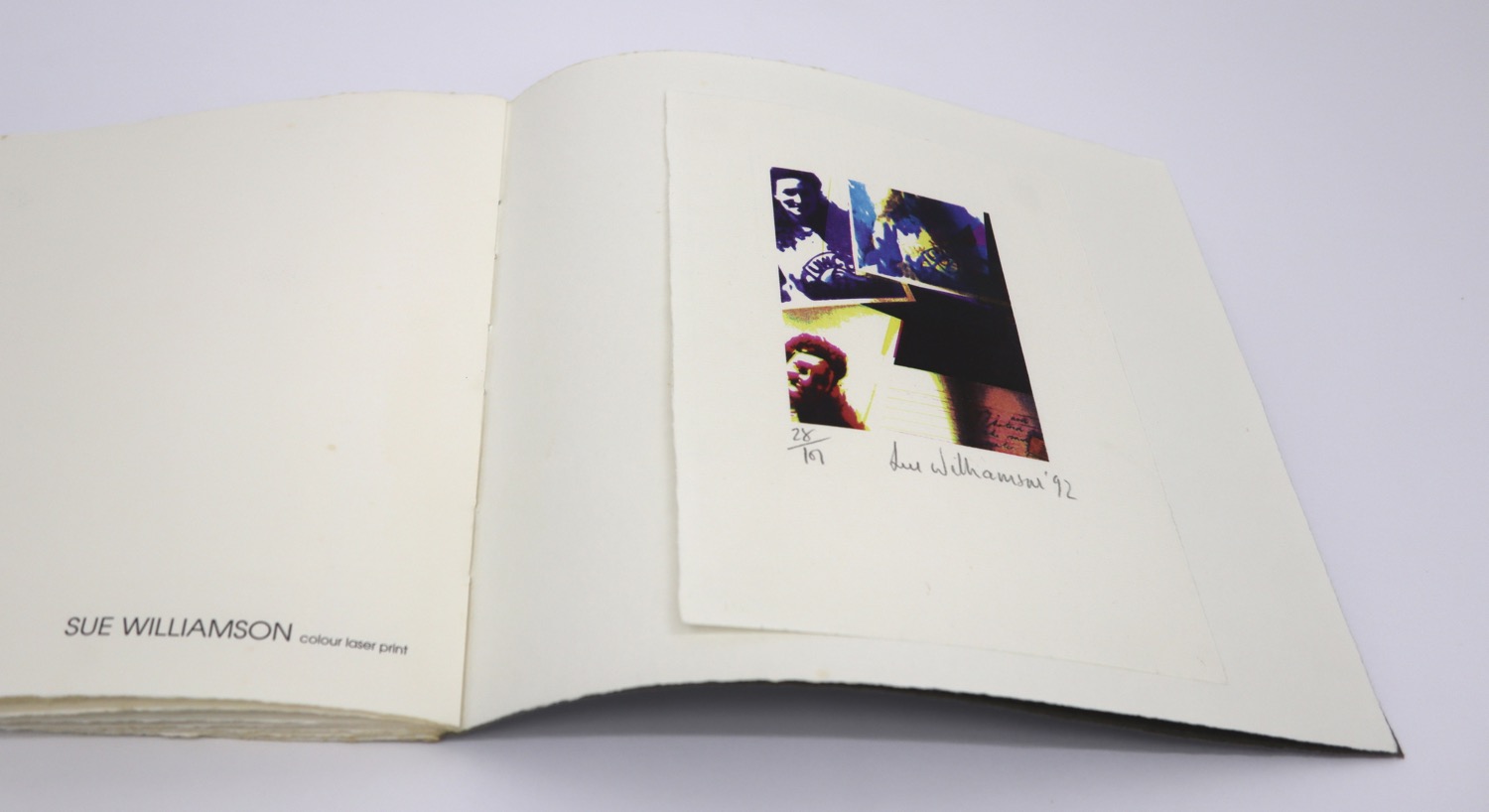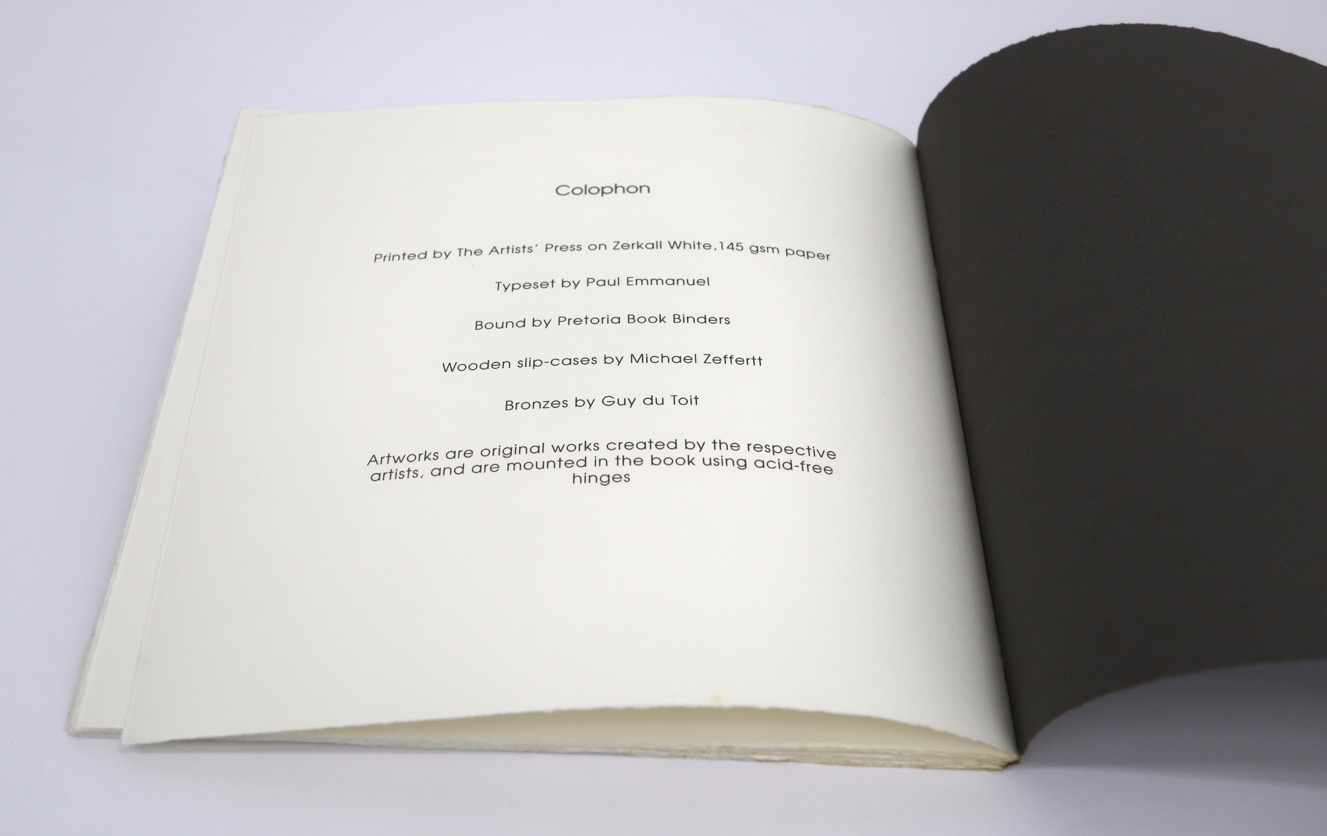 Below are links to the artists' books that are currently available from The Artists' Press:
GIF 4 (Various artists)

Joanne of Ark (Flip Hattingh)
The Ultimate Safari (Nadine Gordimer and various artists)

To take a look at the archive of books produced by The Artists' Press please follow the links below, these books are not available from us.
Qauqaua  (Coex'ae Qgam, Kuru Art Project)
Another Day in Paradise (Various artists)
The Human Race (Robert Hodgins)

Remembering the Treason Trial (William Kentridge)
Pocket Drawings (William Kentridge)
Learning the Flute (William Kentridge)

In Praise of Bristlecone Pines (Rita Deanin Abbey)

Patrick Cullinan, Selected Poems 1961 - 1991 (Patrick Cullinan, Judith Mason)JUST 30 WORDS (INTERLINEARY) Robbin Ami Silverberg