Sam Nhlengethwa Recycler
Lithographs
"As an artist, I like reflecting the surroundings in which I live through my art. One of the things that I observed while working in the CBD of Johannesburg, is the growing number of dedicated men and women who have become known as "waste pickers". I took a keen interest in this "community" of waste pickers and even made them part of my 2016 exhibition at the Goodman Gallery.

For as long as man lives, there will be waste generated. Although this is a fact, not all waste has to go to waste. Most of the waste can be & should be recycled. The streets of Johannesburg and other cities are full of these informal recyclers who divert waste from the landfills sites and sell it to recycling companies.

They are often seen pulling huge plastic containers filled to the brim with different types of waste – like cardboard, metal, plastic, rubber etc. As part of my research for my show ""The Past and The Present – Now is the Time", I engaged some of the waste pickers in small talk. I got to know why most of them wear balaclavas throughout all seasons. They are marginalised by society who regard their work as undignified. They are seen as scavengers who cause a nuisance. They are disliked by house-owners - for untying their neatly tied refuse bags on the pavements and not tying them back properly. Motorists dislike them for always wanting to share the road with them; at times being an obstruction that looks like an accident waiting to happen.

This makes them ashamed of the work they are doing despite the fact that it is often their only source of income. I got to see another side of waste pickers. A group of hard-working people who are self-motivated. Their day starts very early. They are on their feet till very late. They work as a team & share the waste." Sam Nhlengethwa,  2016

By depicting the working days of these people Nhlengethwa grapples with how, 22 years after democracy, those at the bottom of the social and economic hierarchy manage to get by. The prints are in an edition of 22, to mark 22 years of democracy.
For links to other prints done by Nhlengethwa, please scroll to the bottom of this page.

New Editions from The Artists' Press

For orders (with free shipping) or any other enquiries, please contact us.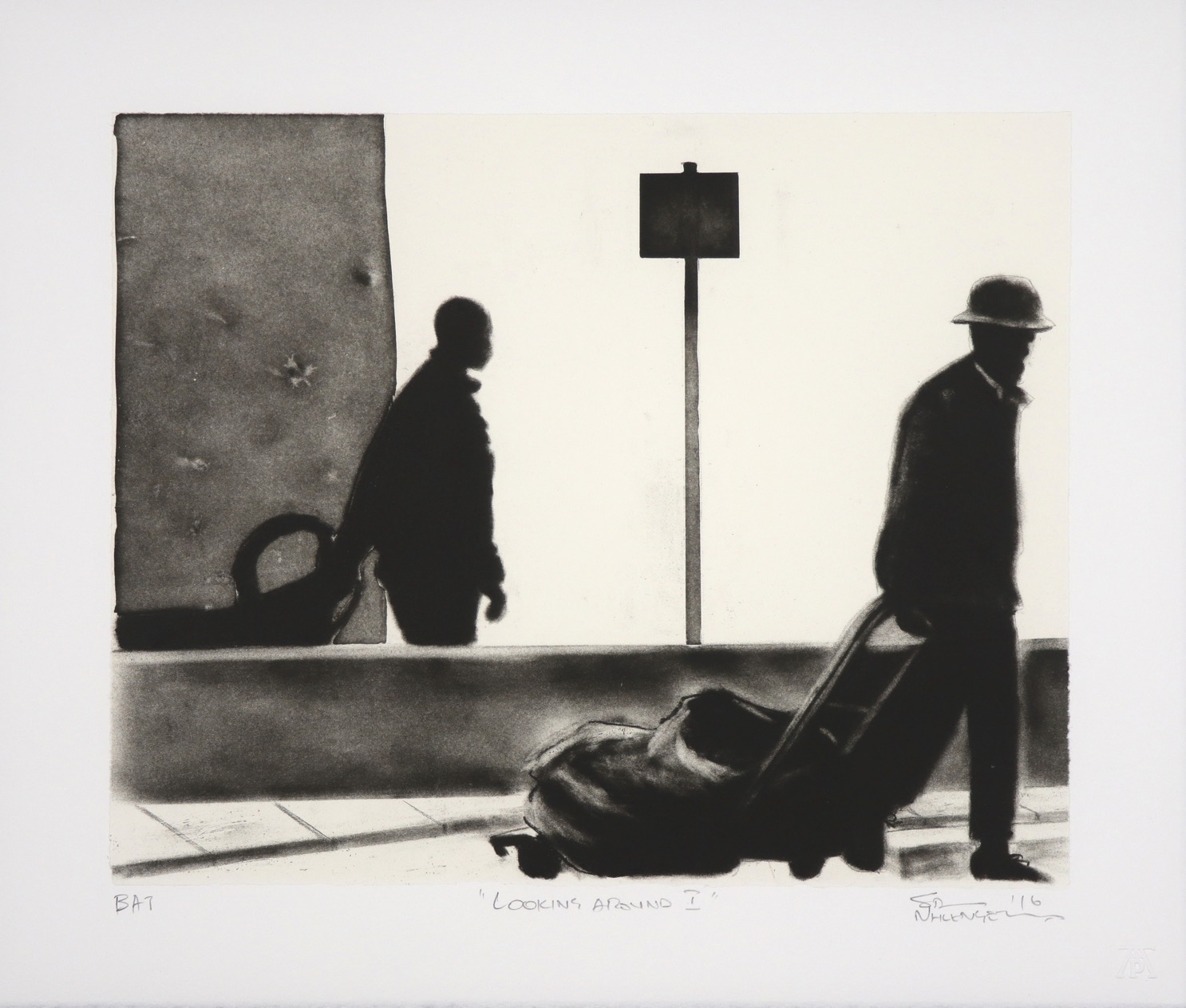 Title: Looking Around I
Medium: Single colour chine collé lithograph
Size: 33 x 39 cm
Edition size: 22
Price: R 8 100 (excl. VAT)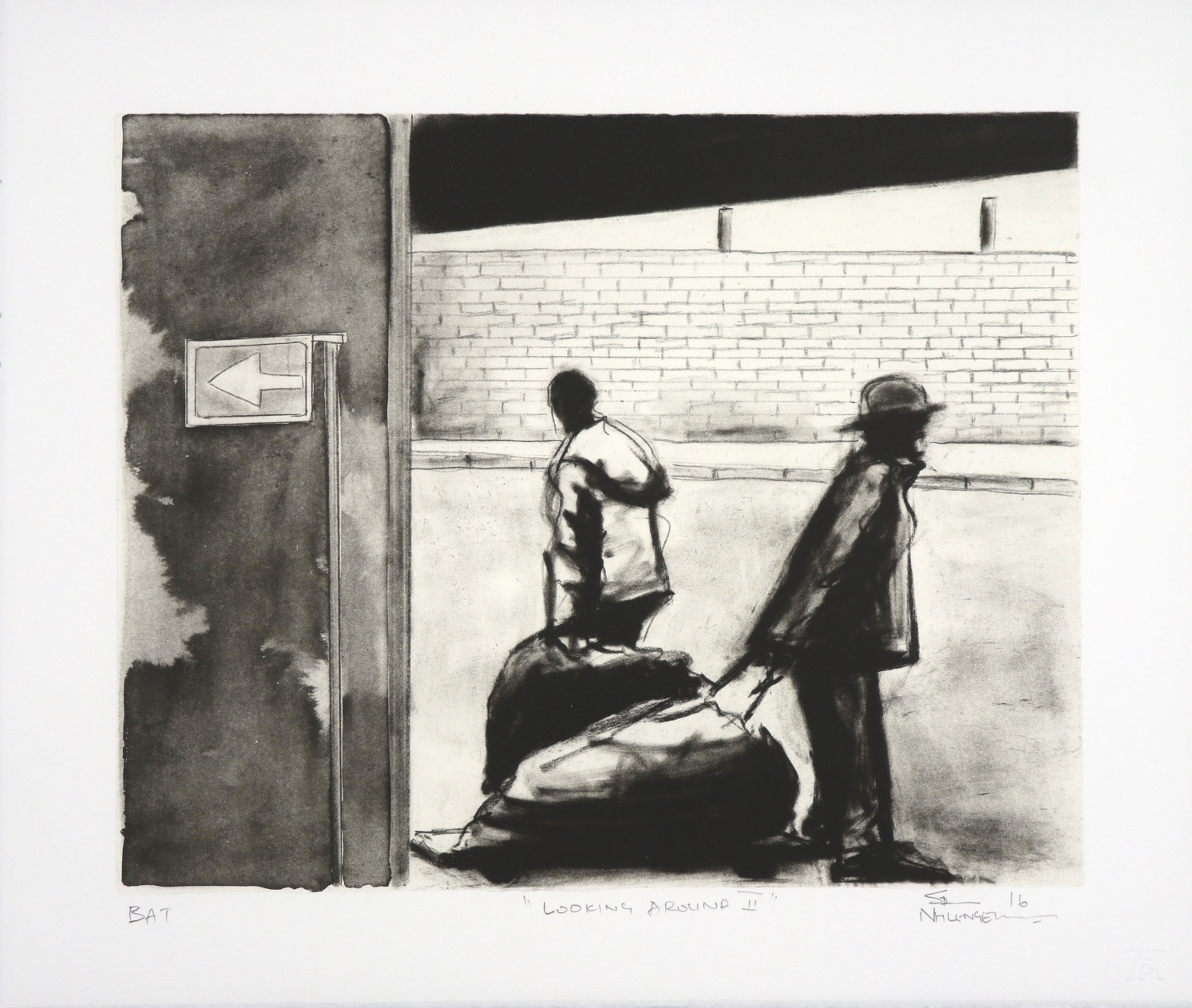 Title: Looking Around II
Medium: Single colour chine collé lithograph
Size: 33 x 39 cm
Edition size: 22
Price: R  8 100 (excl.VAT)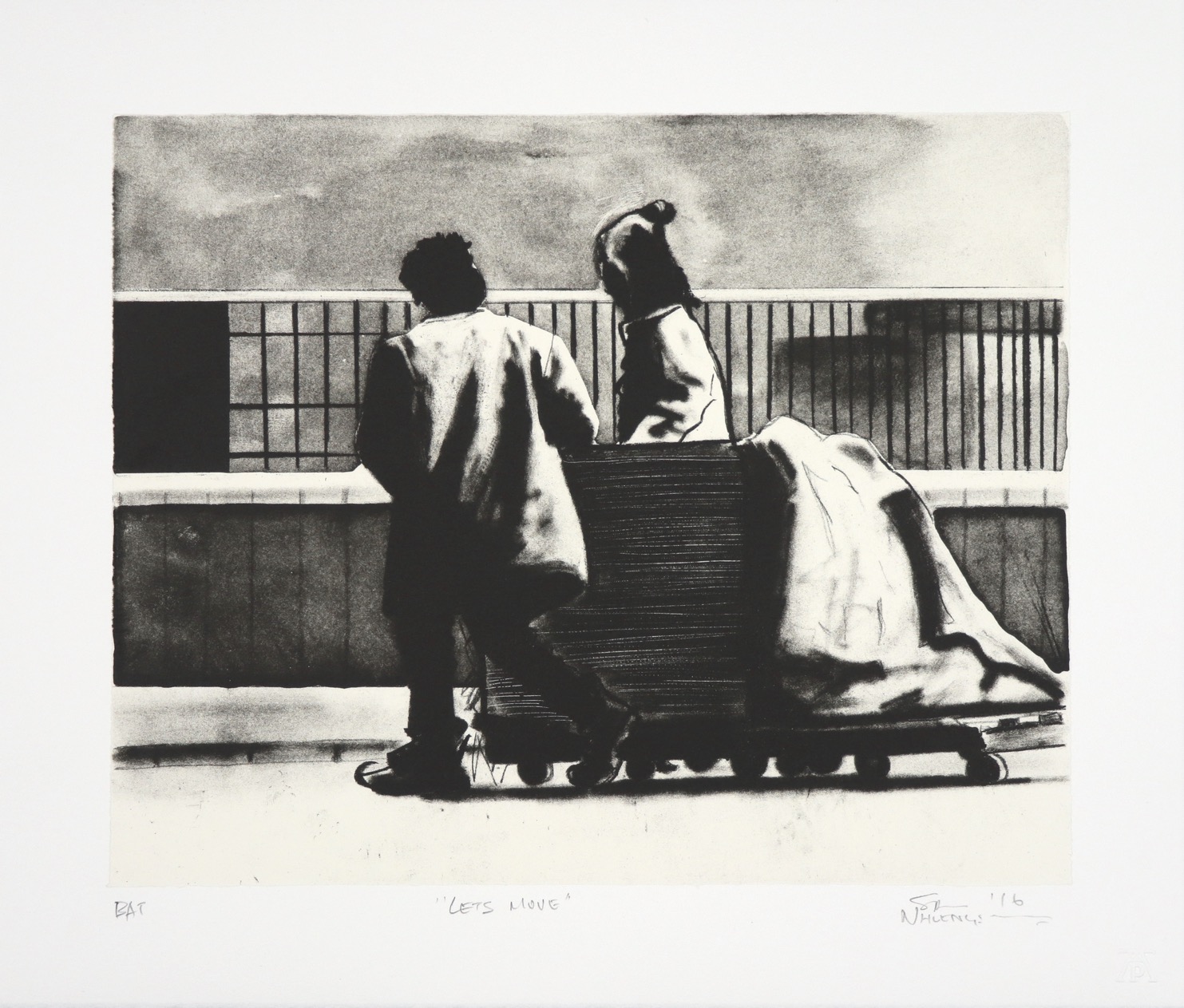 Title: Let's Move
Medium: Single colour chine collé lithograph
Size: 33 x 39 cm
Edition size: 22
SOLD OUT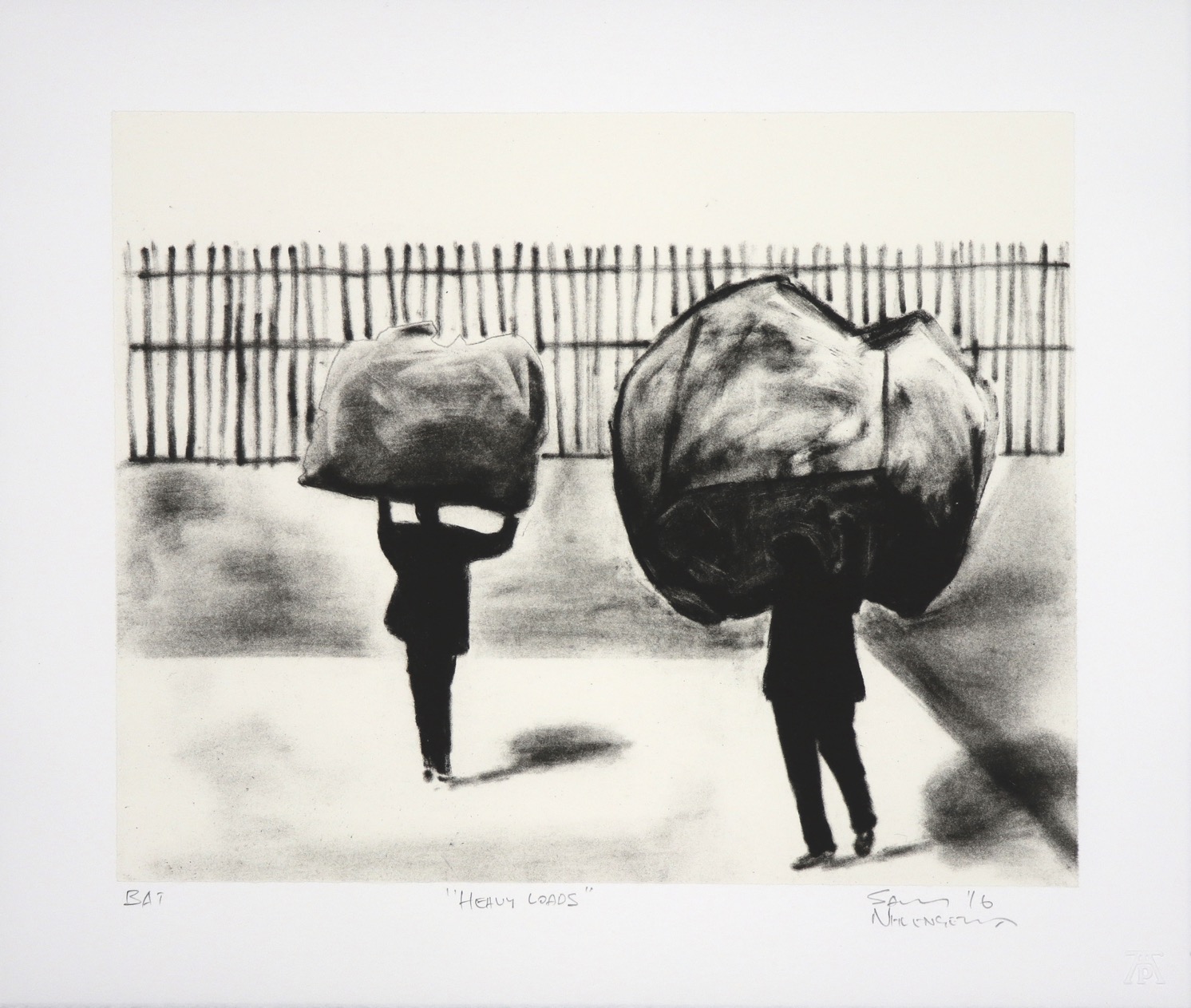 Title: Heavy Loads
Medium: Single colour chine collé lithograph
Size: 33 x 39 cm
Edition size: 22
Price: R  8 100 (excl.VAT)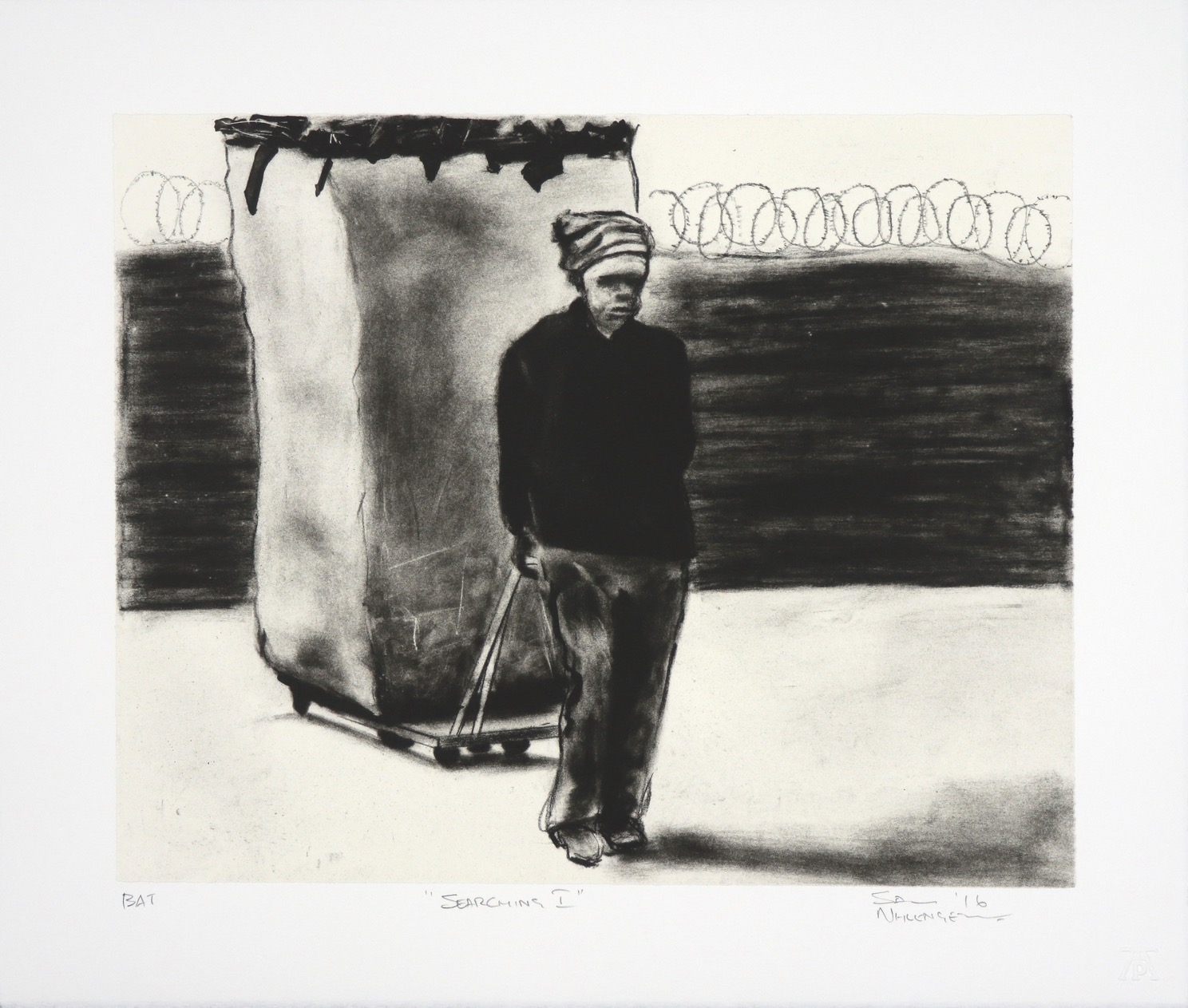 Title: Searching I
Medium: Single colour chine collé lithograph
Size: 33 x 39 cm
Edition size: 22
Price: R  8 100 (excl.VAT)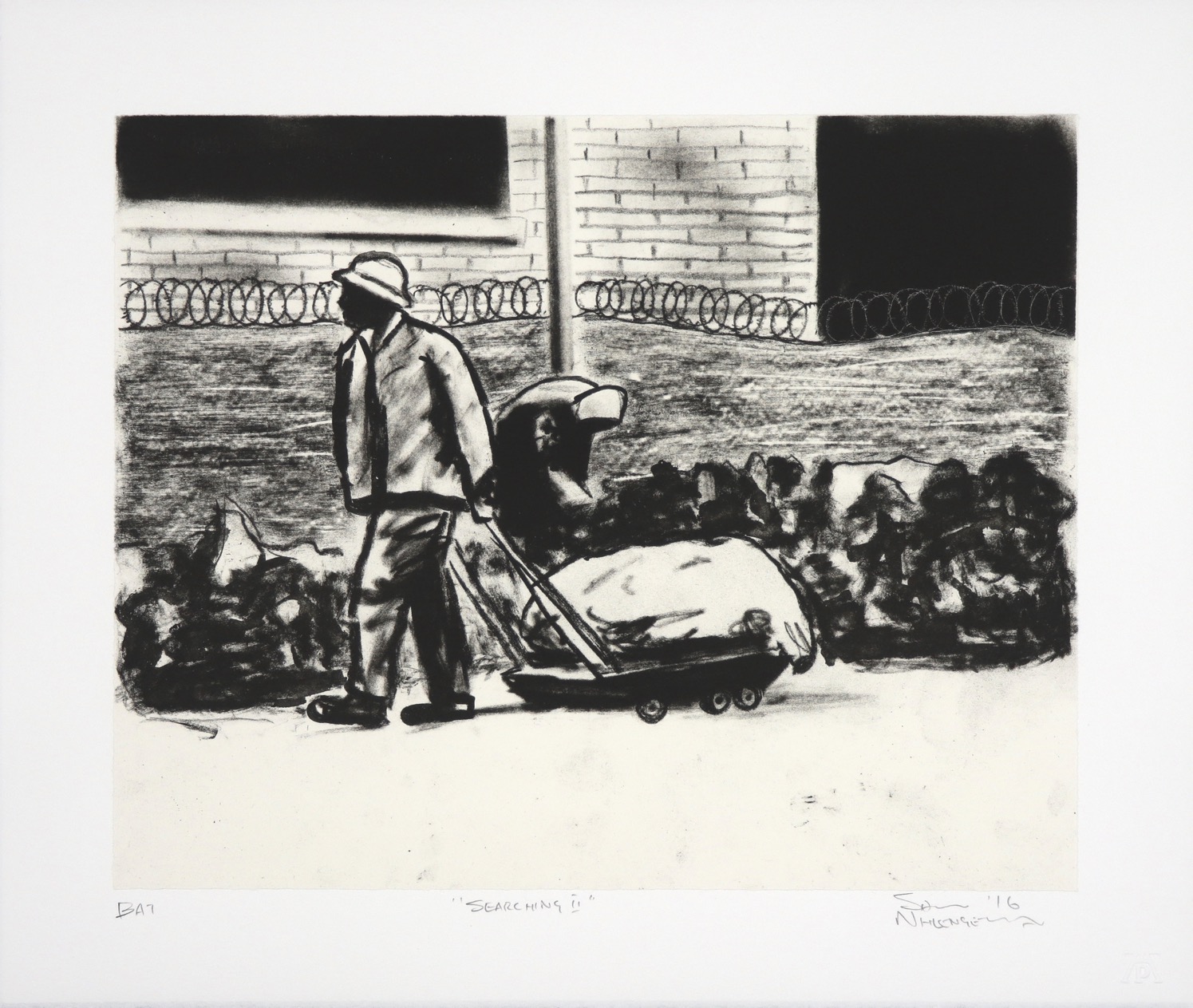 Title: Searching II
Medium: Single colour chine collé lithograph
Size: 33 x 39 cm
Edition size: 22
Price: R  8 100 (excl.VAT)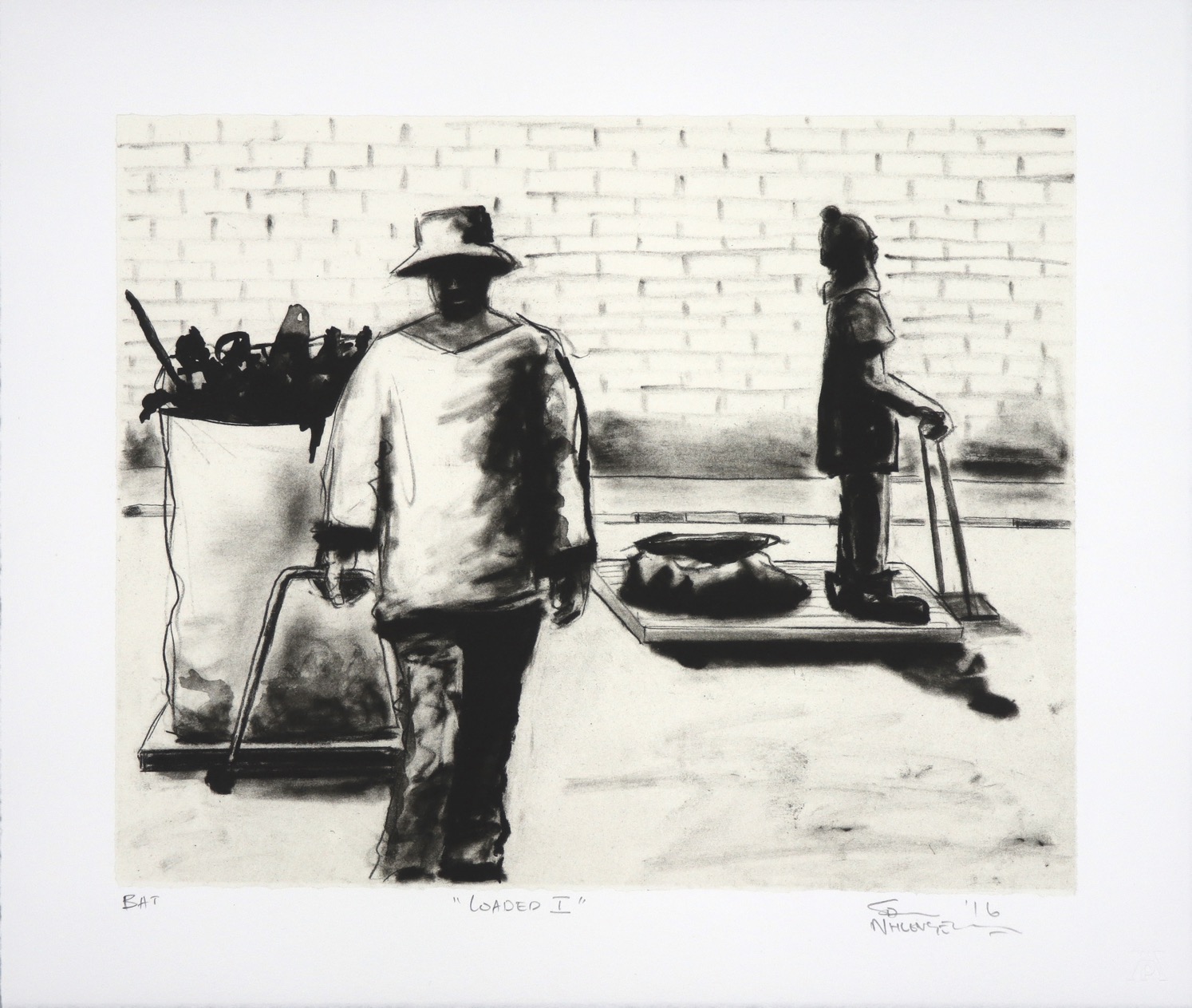 Title: Loaded I
Medium: Single colour chine collé lithograph
Size: 33 x 39 cm
Edition size: 22
Price: R  8 100 (excl.VAT)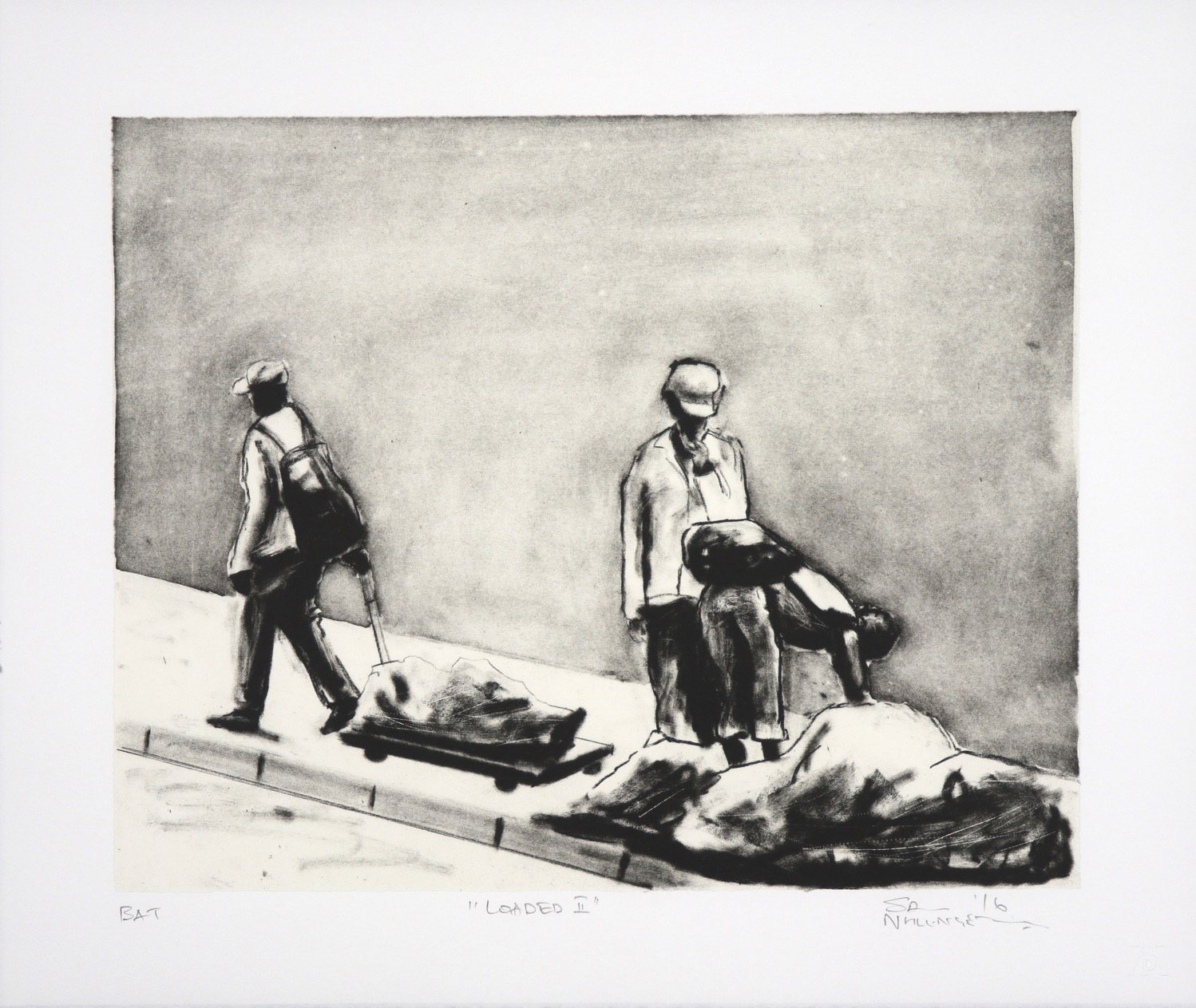 Title: Loaded II
Medium: Single colour chine collé lithograph
Size: 33 x 39 cm
Edition size: 22
Price: R  8 100 (excl.VAT)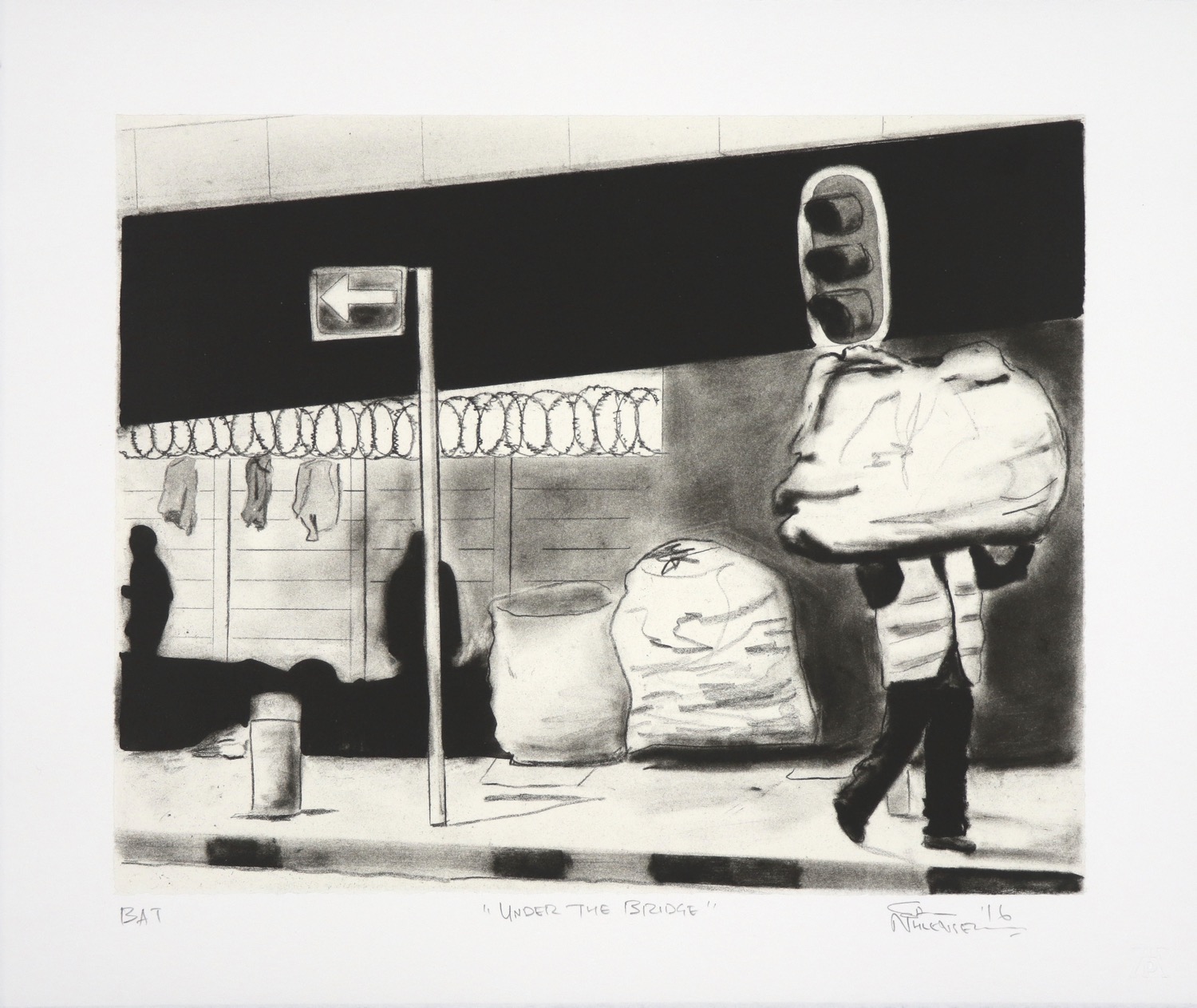 Title: Under The Bridge
Medium: Single colour chine collé lithograph
Size: 33 x 39 cm
Edition size: 22
Price: R  8 100 (excl.VAT)


Title: Tired
Medium: Single colour chine collé lithograph
Size: 33 x 39 cm
Edition size: 22
Price: R  8 100 (excl.VAT)


Take a look at other prints by Sam Nhlengethwa