Sam Nhlengethwa Goat Lithographs

Sam Nhlengethwa has worked on a number of prints of goats, these are the second series of goat images that he has done at The Artists' Press. The goats are beautifully drawn, at times reducing them to almost abstract forms. Goats are a useful metaphor to describe a number of human traits and Nhlengethwa plays with these in the titles that he has chosen and in the different ways in which he depicts the goats.
For links to other prints done by Nhlengethwa, please scroll to the bottom of this page.

For orders (with free shipping) or any other enquiries, contact us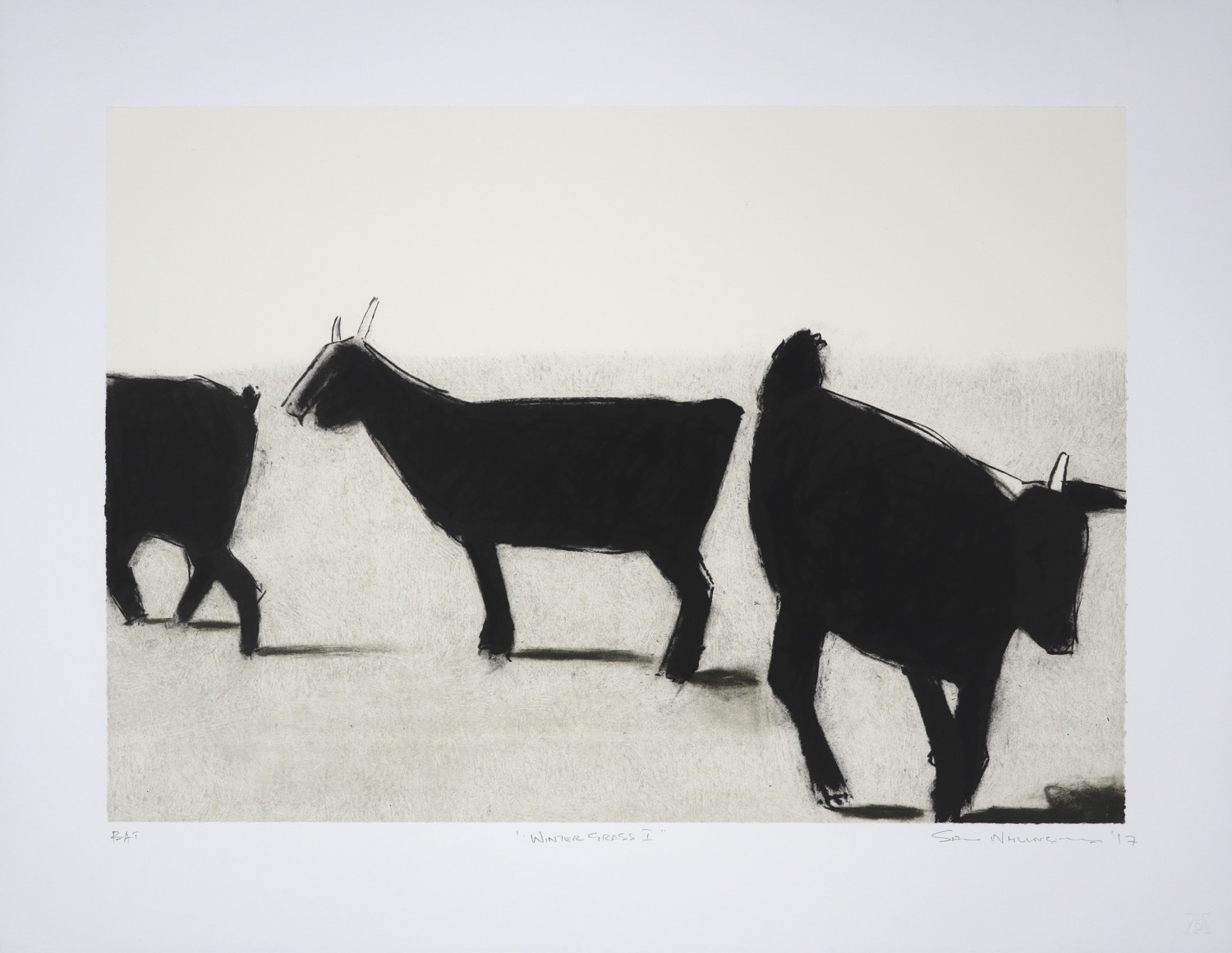 Title: Winter Grass I
Medium: Three colour chine collé lithograph
Size: 47 x 60.8 cm
Edition size: 20
Price: R  8 600 (excl.VAT)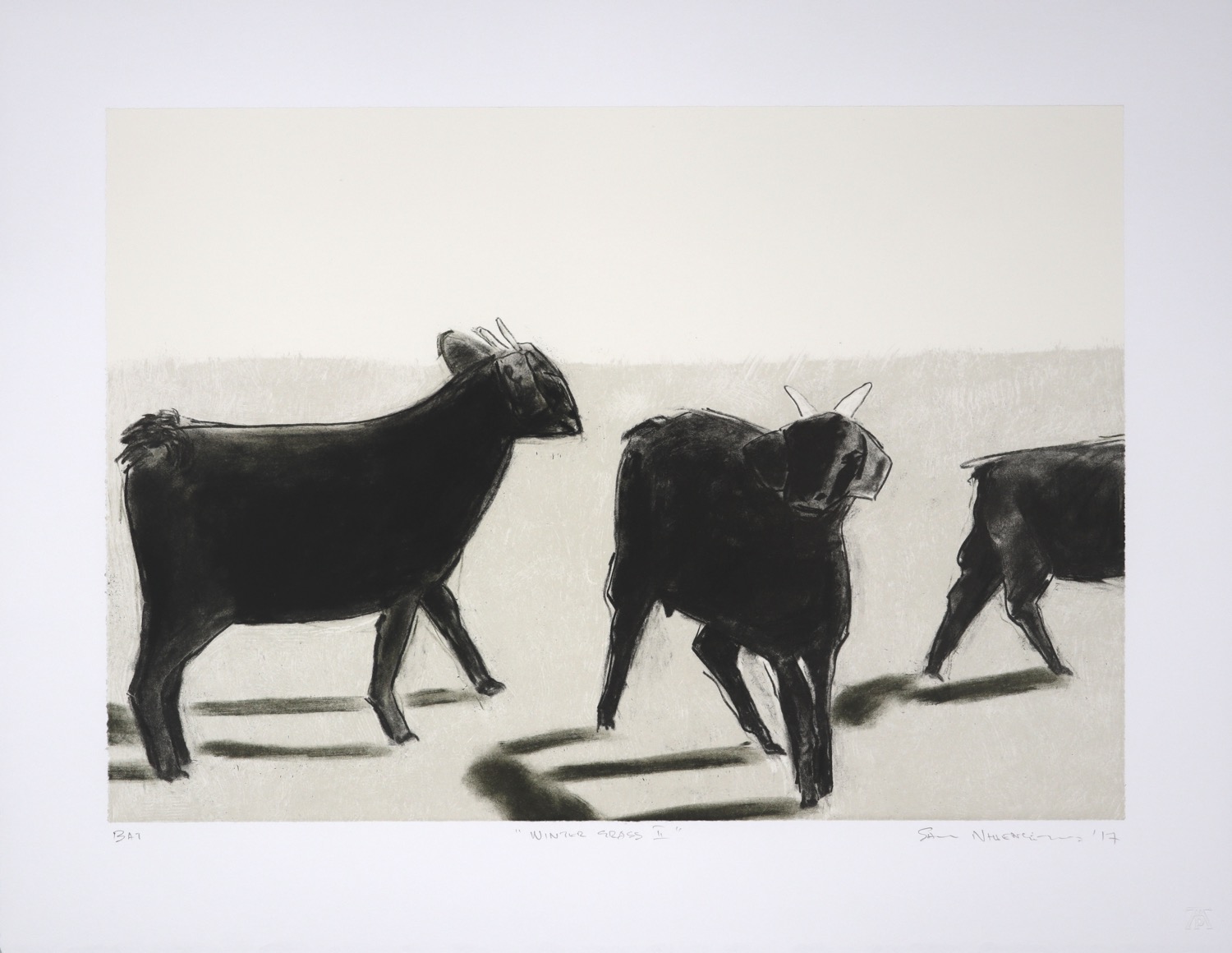 Title: Winter Grass II
Medium: Three colour chine collé lithograph
Size: 47 x 60.8 cm
Edition size: 20
Price: R  8 600 (excl.VAT)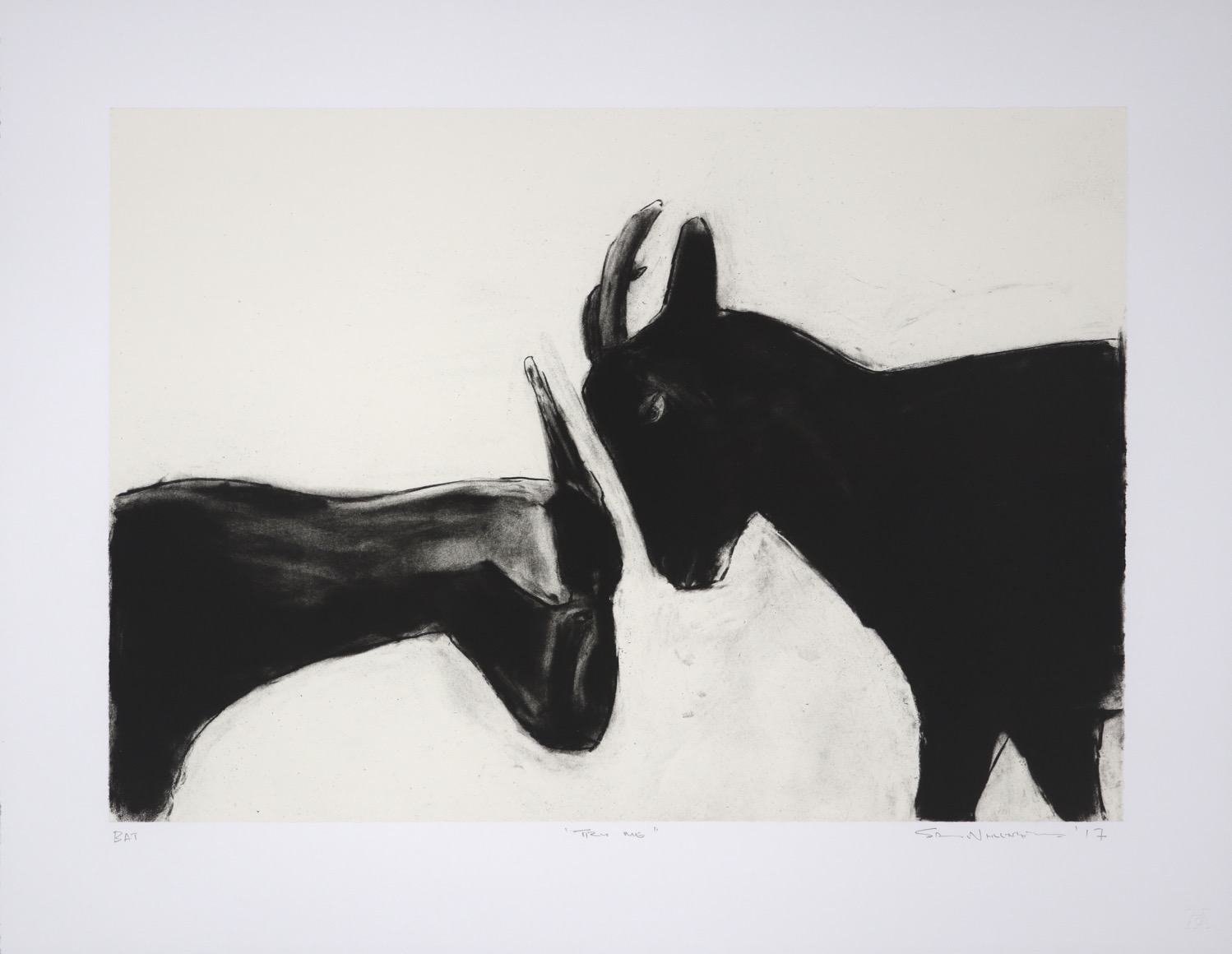 Title: Try me
Medium: Single colour chine collé lithograph
Size: 47 x 60.8 cm
Edition size: 20
Price: R  8 600 (excl.VAT)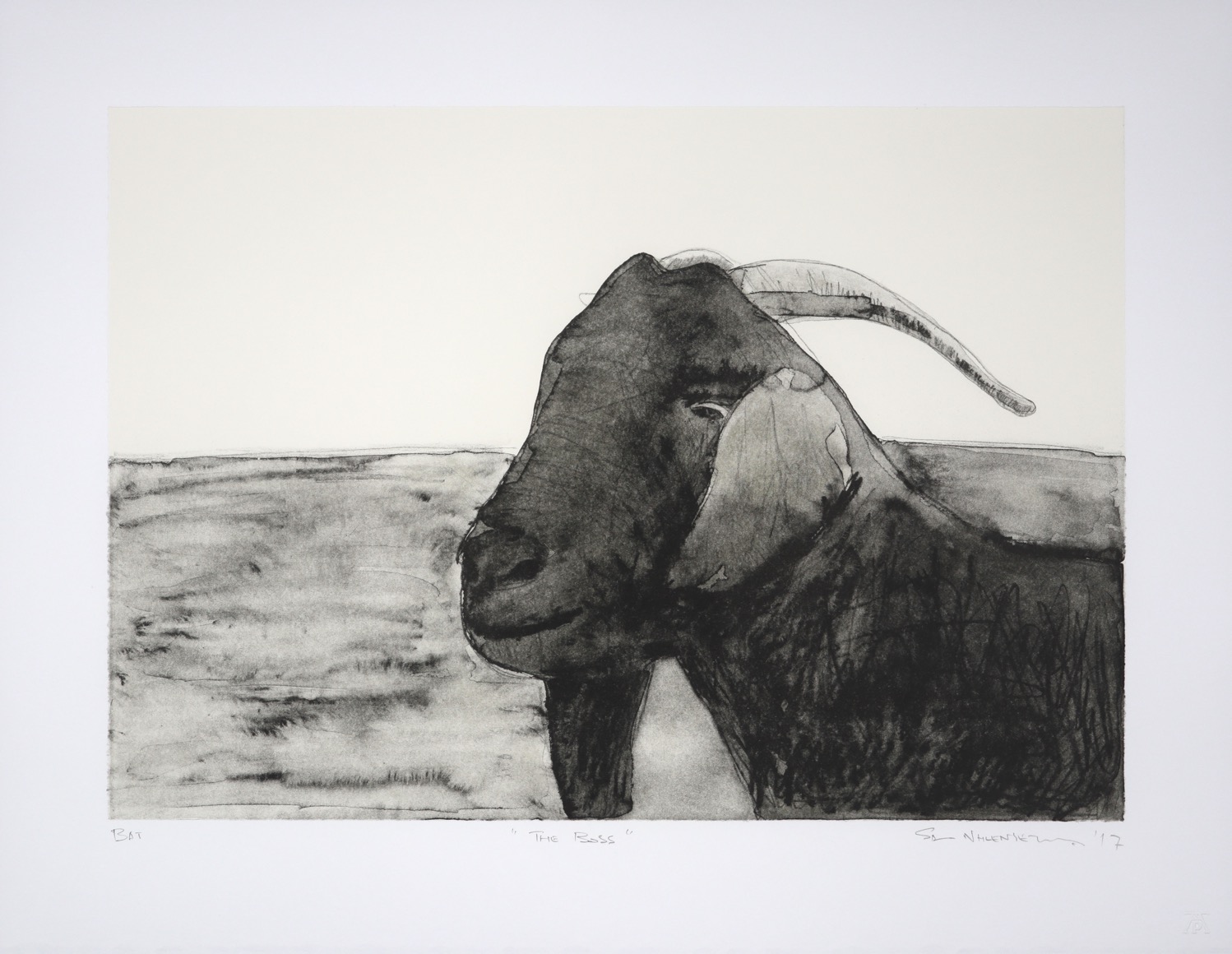 Title: The Boss
Medium: Two colour chine collé lithograph
Size: 47 x 60.8 cm
Edition size: 20
Price: R  8 600 (excl.VAT)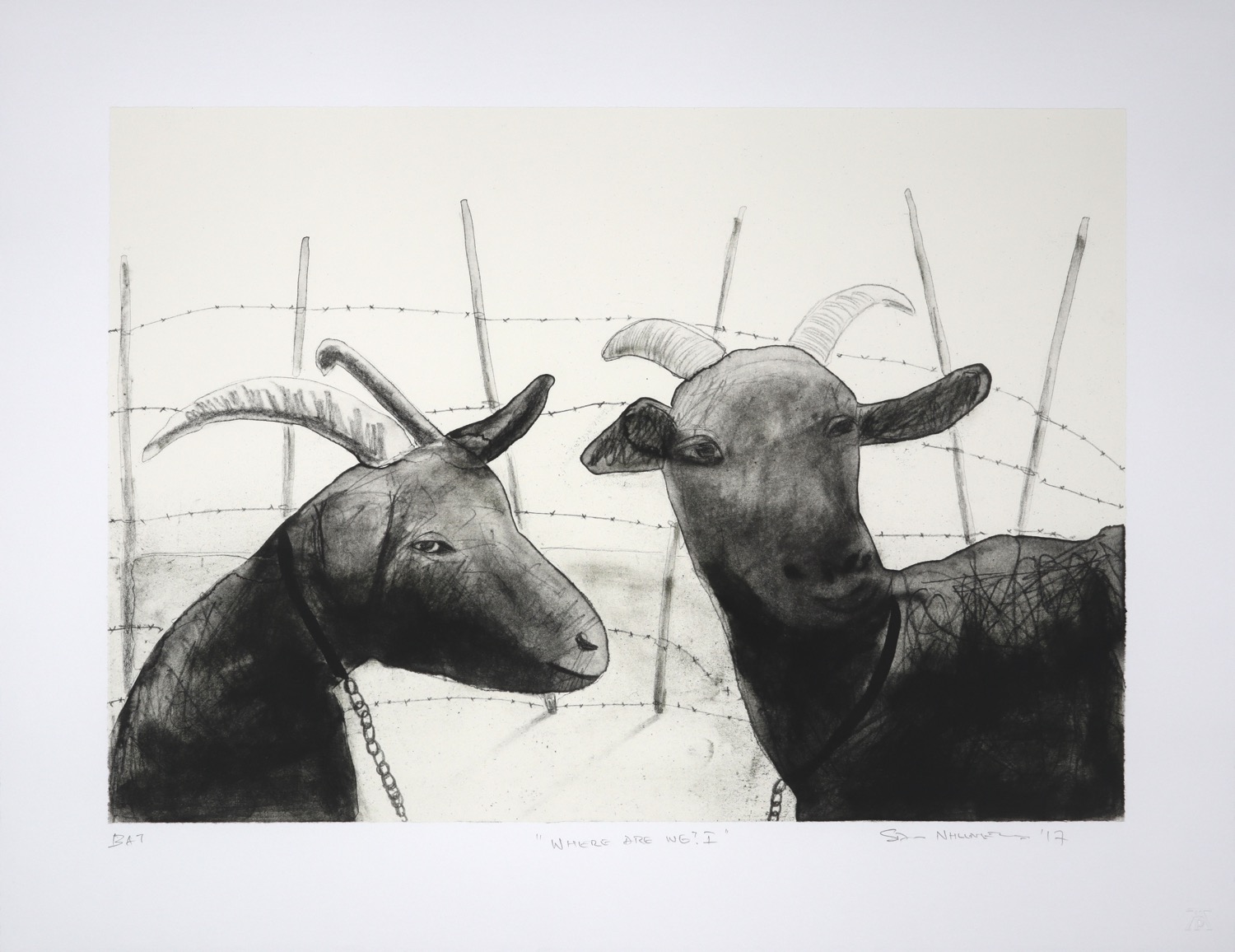 Title: Where are we? I
Medium: Two colour chine collé lithograph
Size: 47 x 60.8 cm
Edition size: 20
Price: R  8 600 (excl.VAT)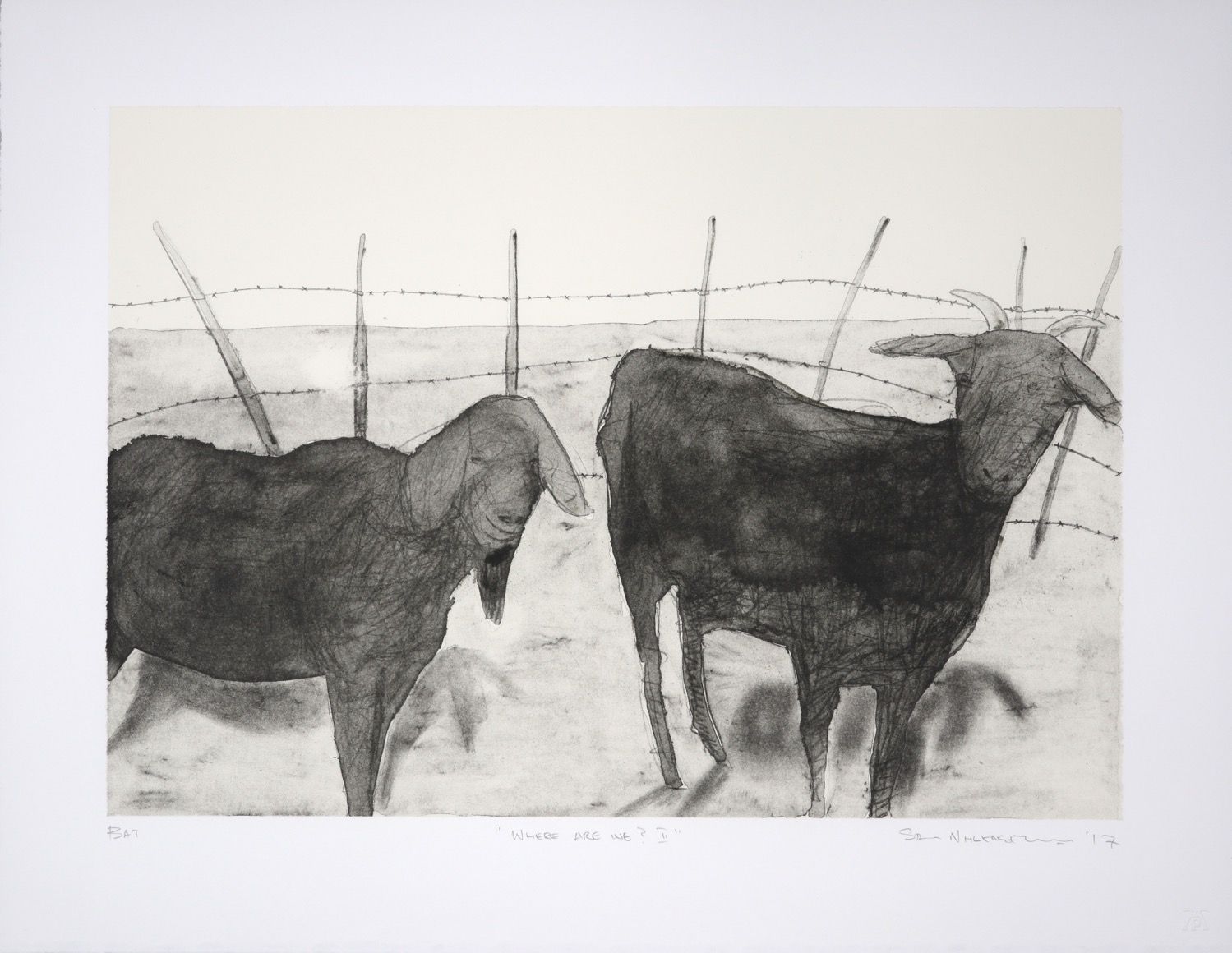 Title: Where are we? II
Medium: Two colour chine collé lithograph
Size: 47 x 60.8 cm
Edition size: 20
Price: R  8 600 (excl.VAT)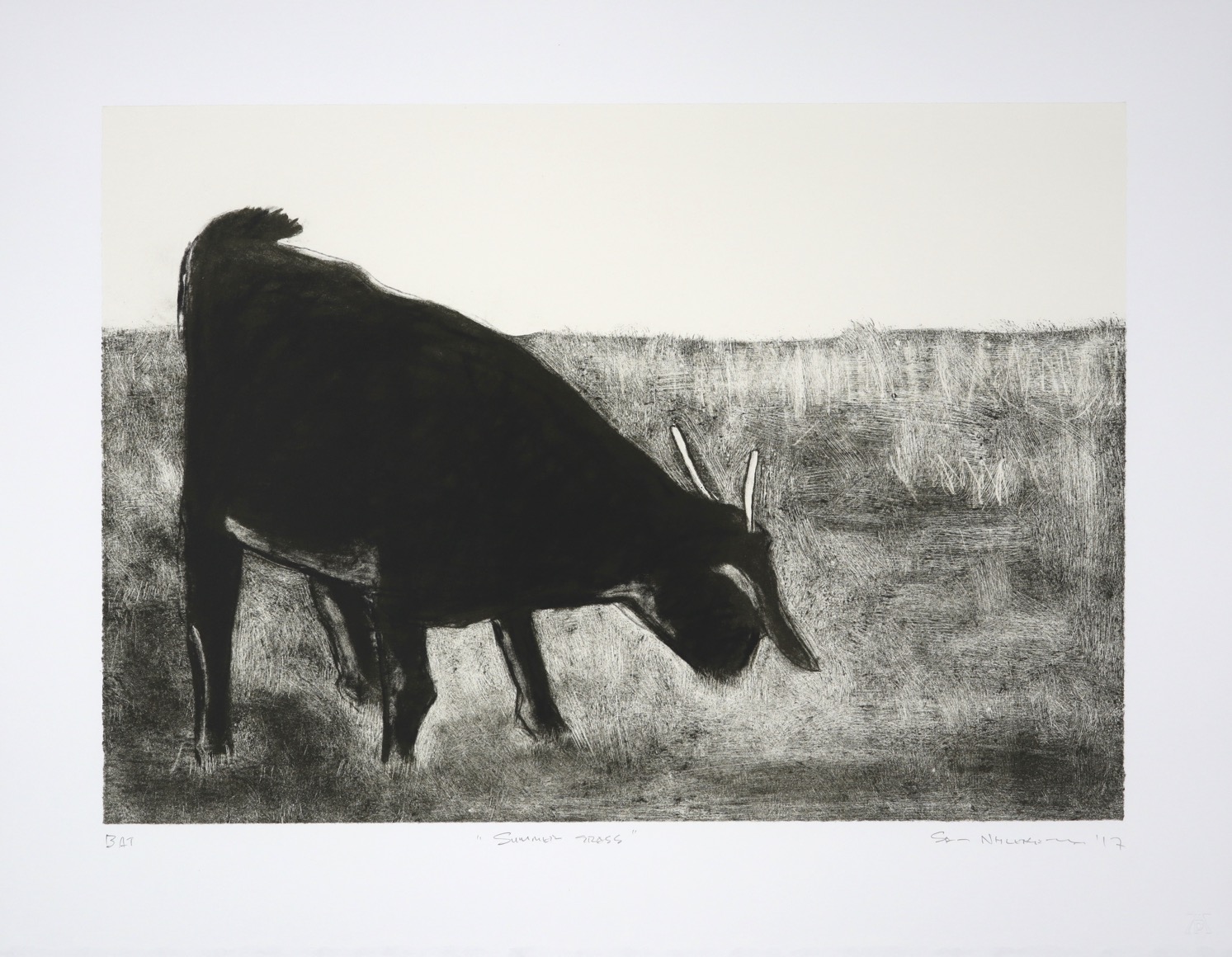 Title: Summer Grass
Medium: Two colour chine collé lithograph
Size: 47 x 60.8 cm
Edition size: 20
Price: R  8 600 (excl.VAT)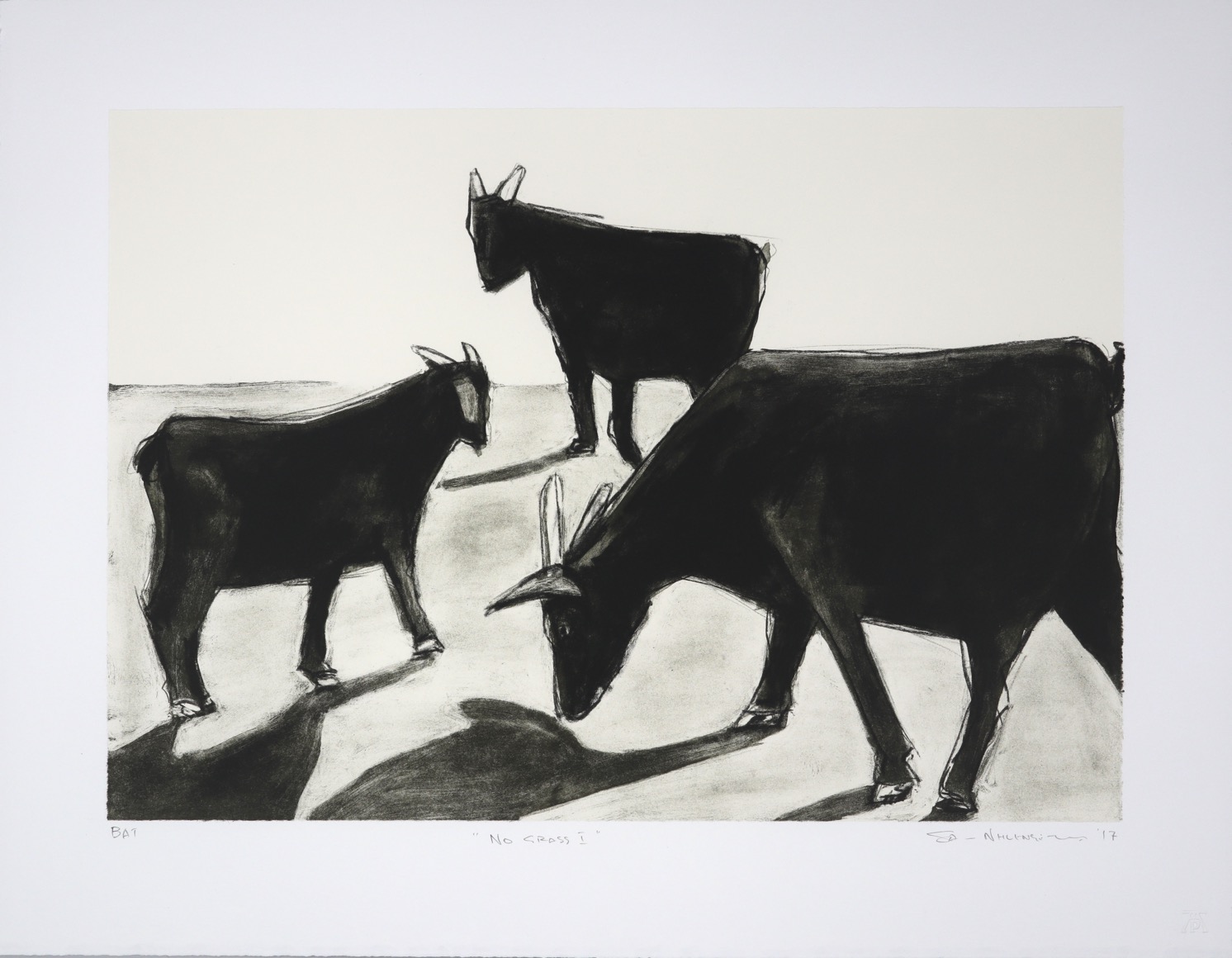 Title: No Grass I
Medium: Two colour chine collé lithograph
Size: 47 x 60.8 cm
Edition size: 20
Price: R  8 600 (excl.VAT)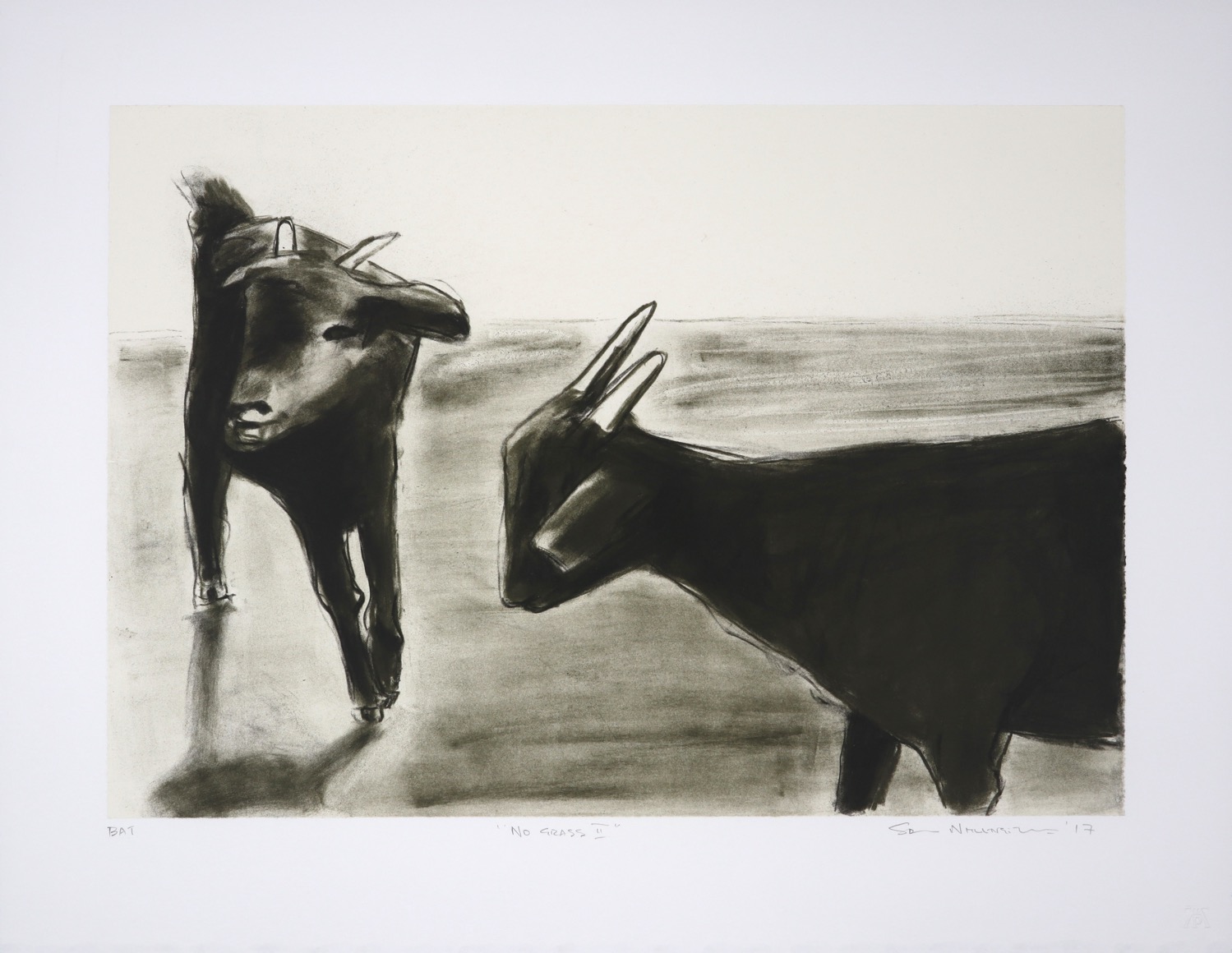 Title: No Grass II
Medium: Two colour chine collé lithograph
Size: 47 x 60.8 cm
Edition size: 20
Price: R  8 600 (excl.VAT)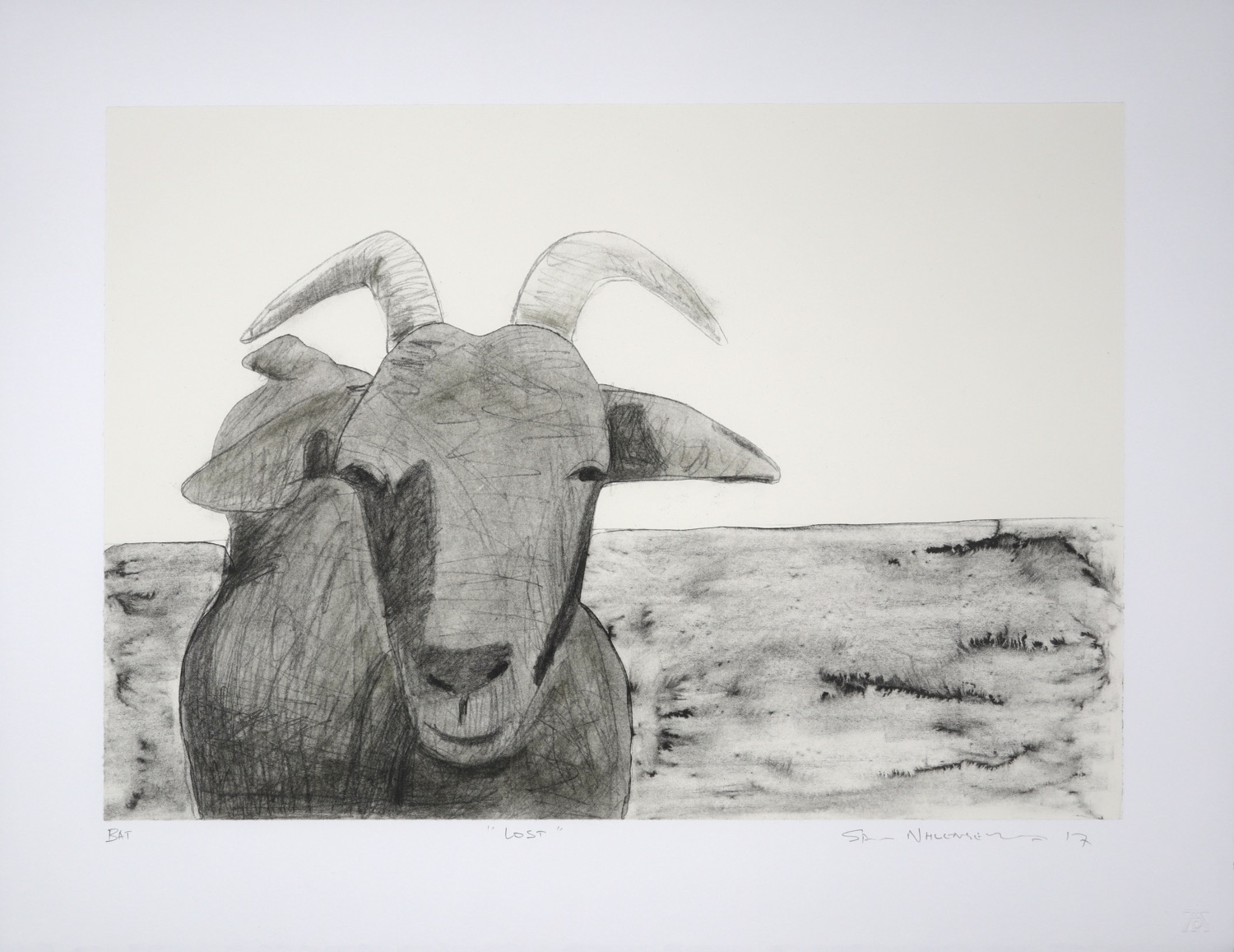 Title: Lost
Medium: Two colour chine collé lithograph
Size: 47 x 60.8 cm
Edition size: 20
Price: R  8 600 (excl.VAT)


Take a look at more prints by Sam Nhlengethwa, listed according to series title
Sam Nhlengethwa's Archive of Prints Made at The Artists' Press