How is a Limited Edition Print Made?

At The Artists' Press all our lithographs, monotypes, monoprints and linocuts are printed by hand on a hand cranked Tackach Lithograph presses. The letterpress prints are printed on a motor-driven Vandercook proof press. In the following photographs, the processes that we use are broadly outlined to give you an understanding of the care and work that goes into the prints that we make and publish. Please note that the photographs are of different artists and prints and are not sequential to one print.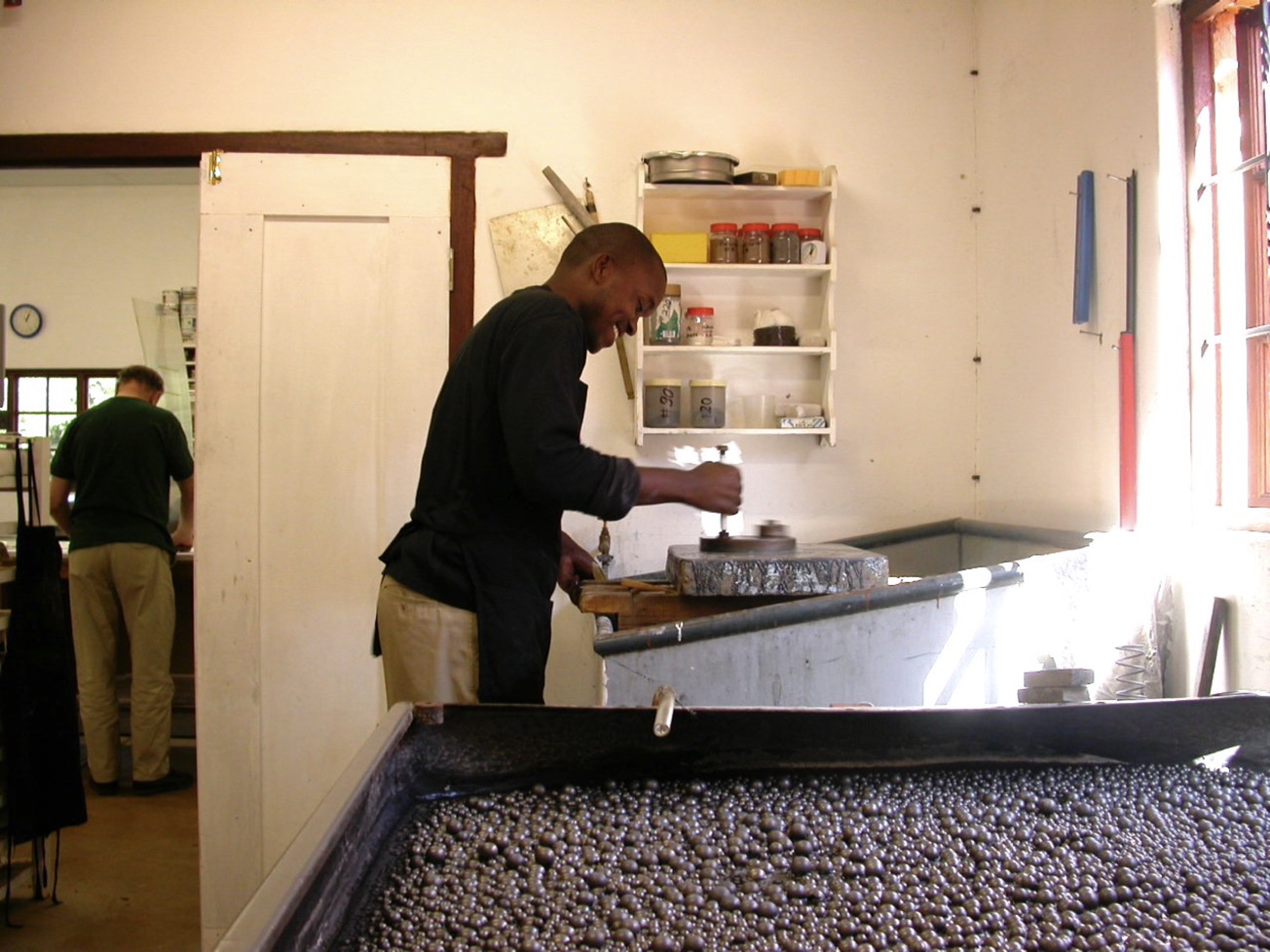 Jacky Tsila graining a stone with a levigator. In the foreground is the ball graining machine which is used to grain plates and film for artists to draw onto.
Hanneke Benadé's work table with references and drawing on litho stone for the print Lowveld Chestnut.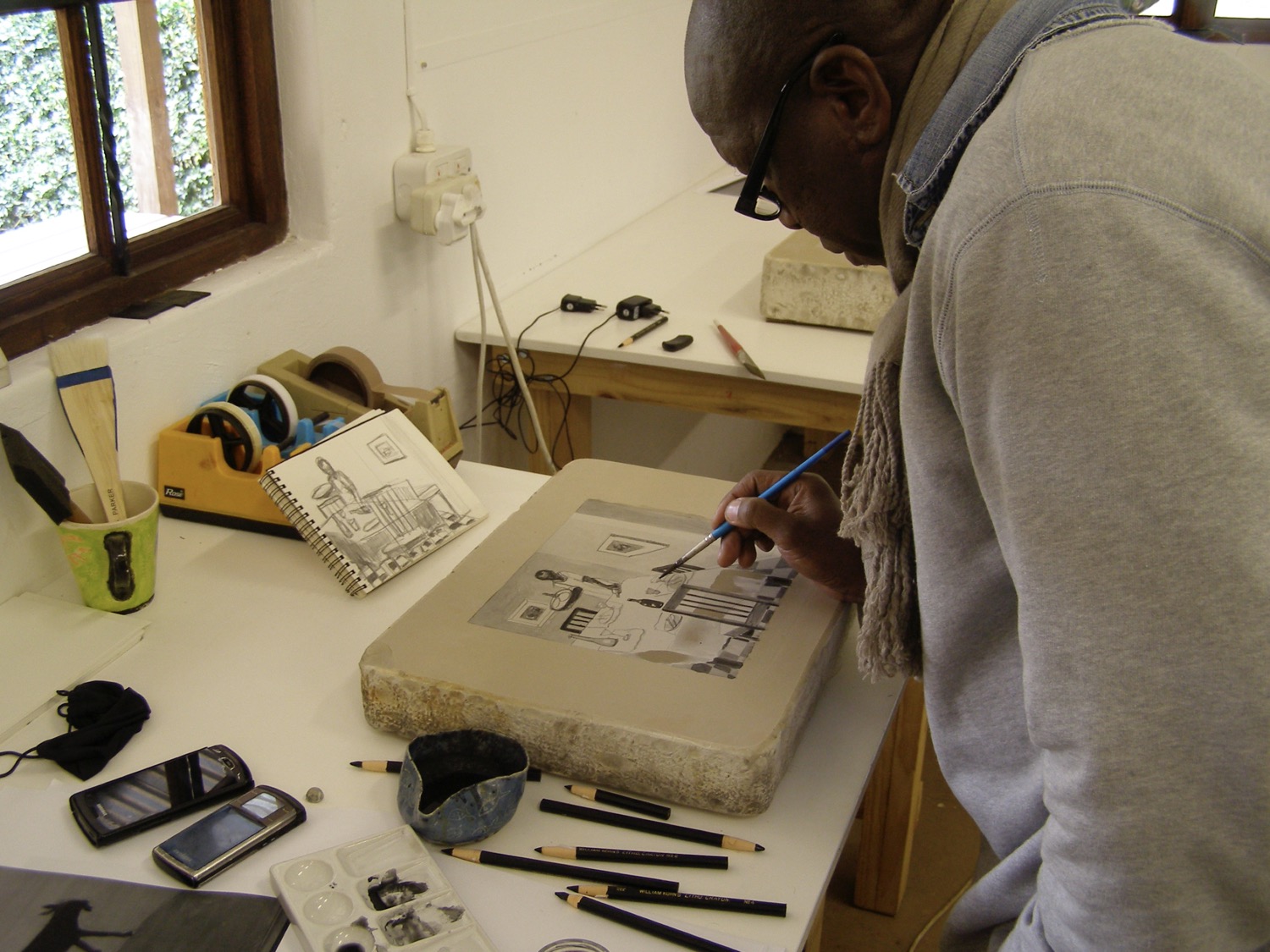 Sam Nhlengethwa painting touche onto a stone for his print Clearing.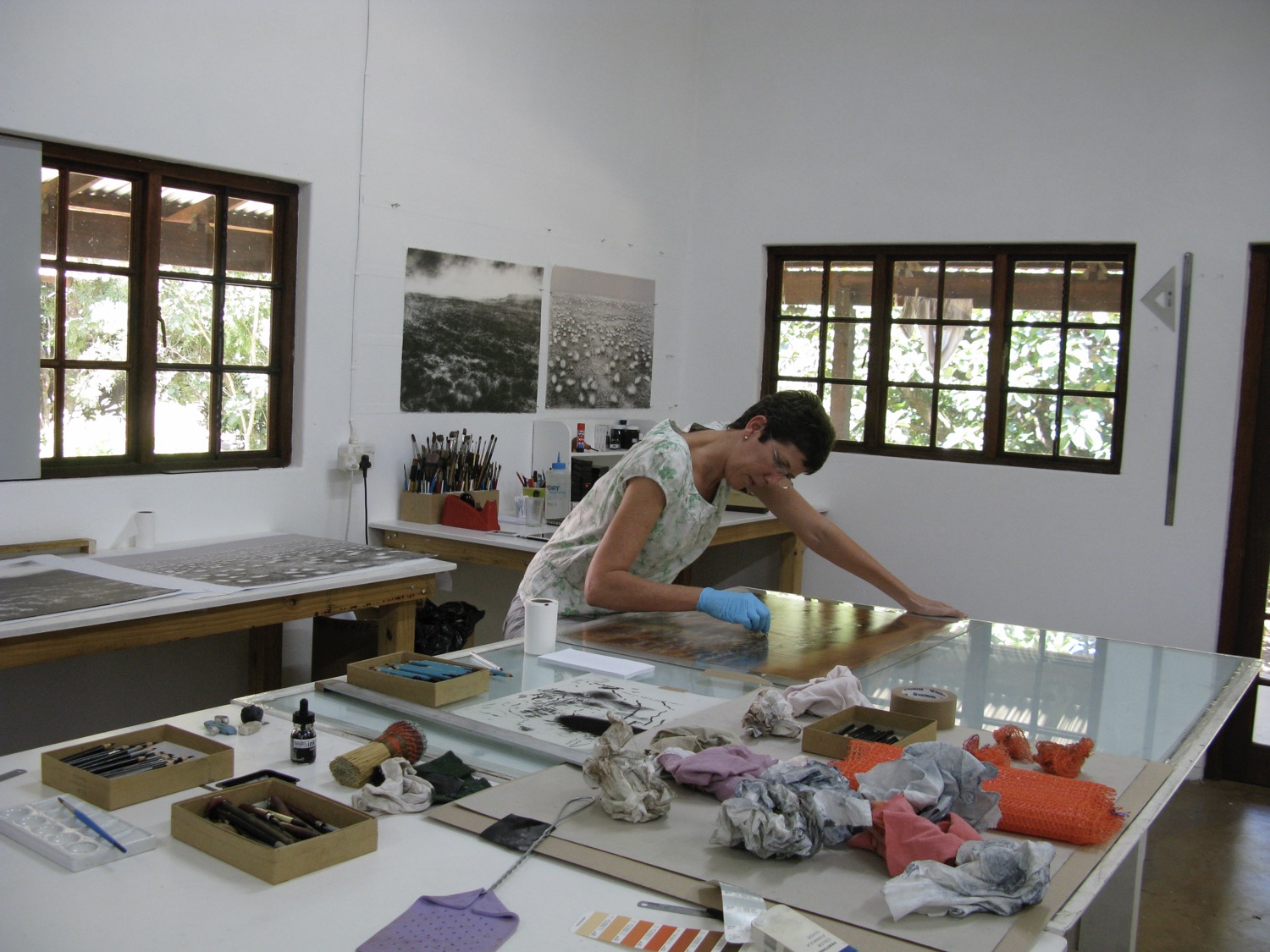 Karin Daymond working on her Karoo series of lithographs.
Banele Khoza drawing on grained film for his Dear Olympia print.
Mark Attwood developing a aluminium plate drawn by Jan Tcega.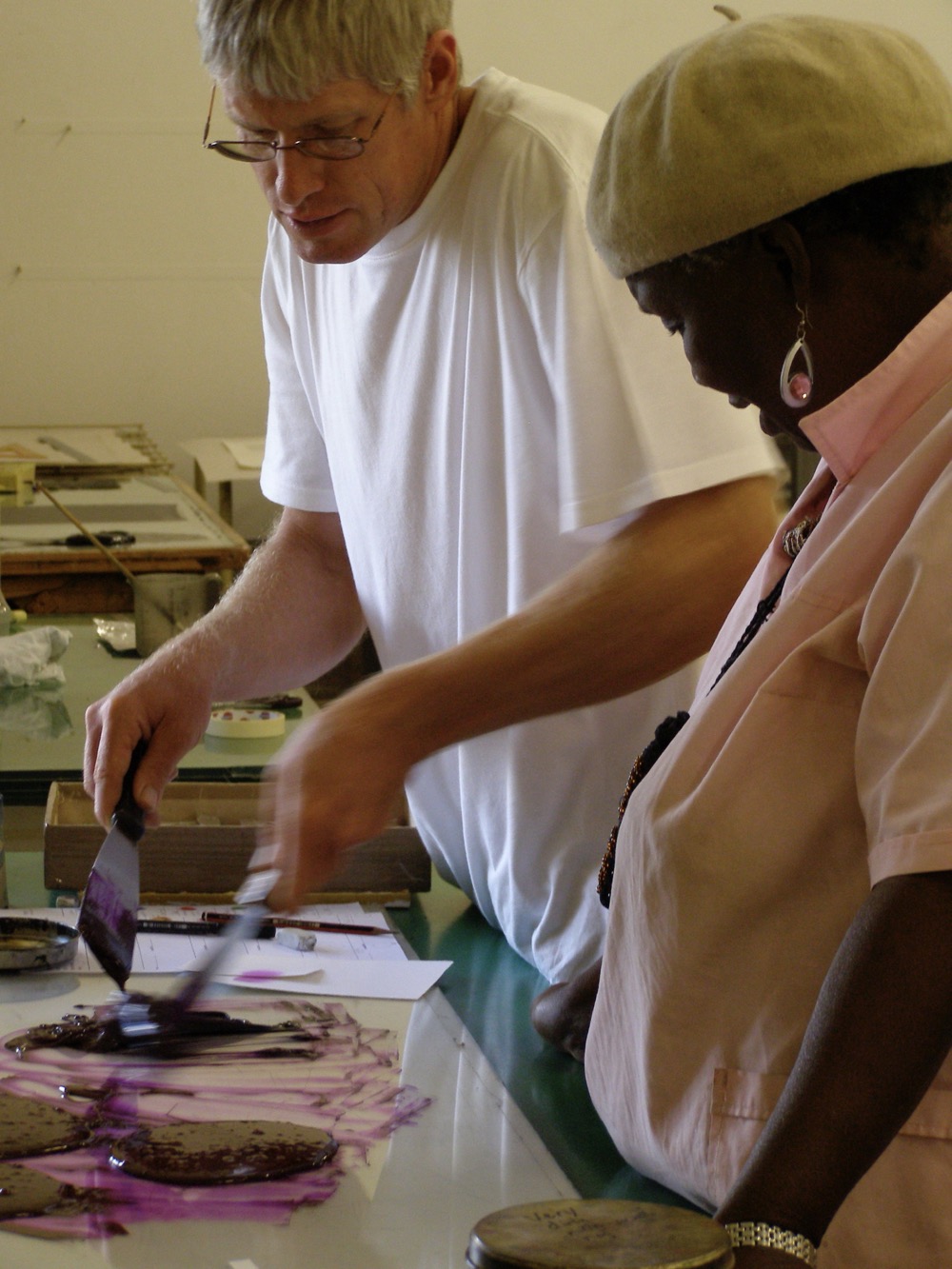 Mark Attwood mixing ink to artist Mmakgabo Helen Sebidi's specifications.
Deborah Bell discusses a critical ink choice issue with Mark Attwood. The artist works in collaboration with the studio until they are happy with the print and they give us the approval to print. The artist then returns home and we spend the next few months editioning and curating the print after which it will be signed by the artist and will be ready to sell.
Rene Eloff and Robert Hodgins  watching as Mark Attwood pulls a monoprint  by Robert off the press bed.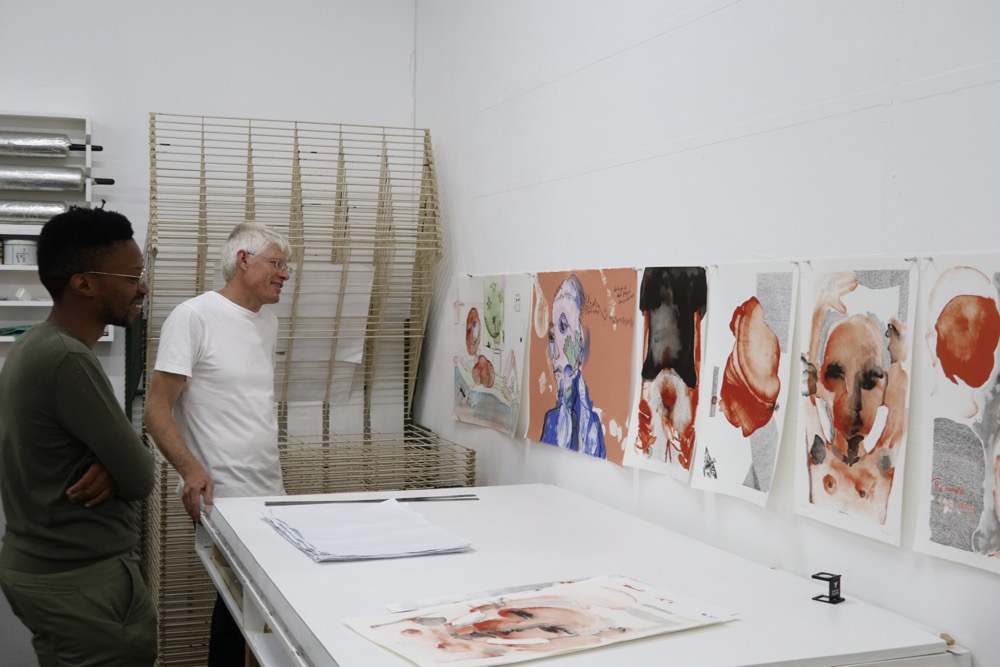 Banele Khoza and Mark Attwood discuss Banele's approvals to print. Once the artist is happy with the prints done in collaboration with Mark, the artist leaves the plates in the studio to be editioned.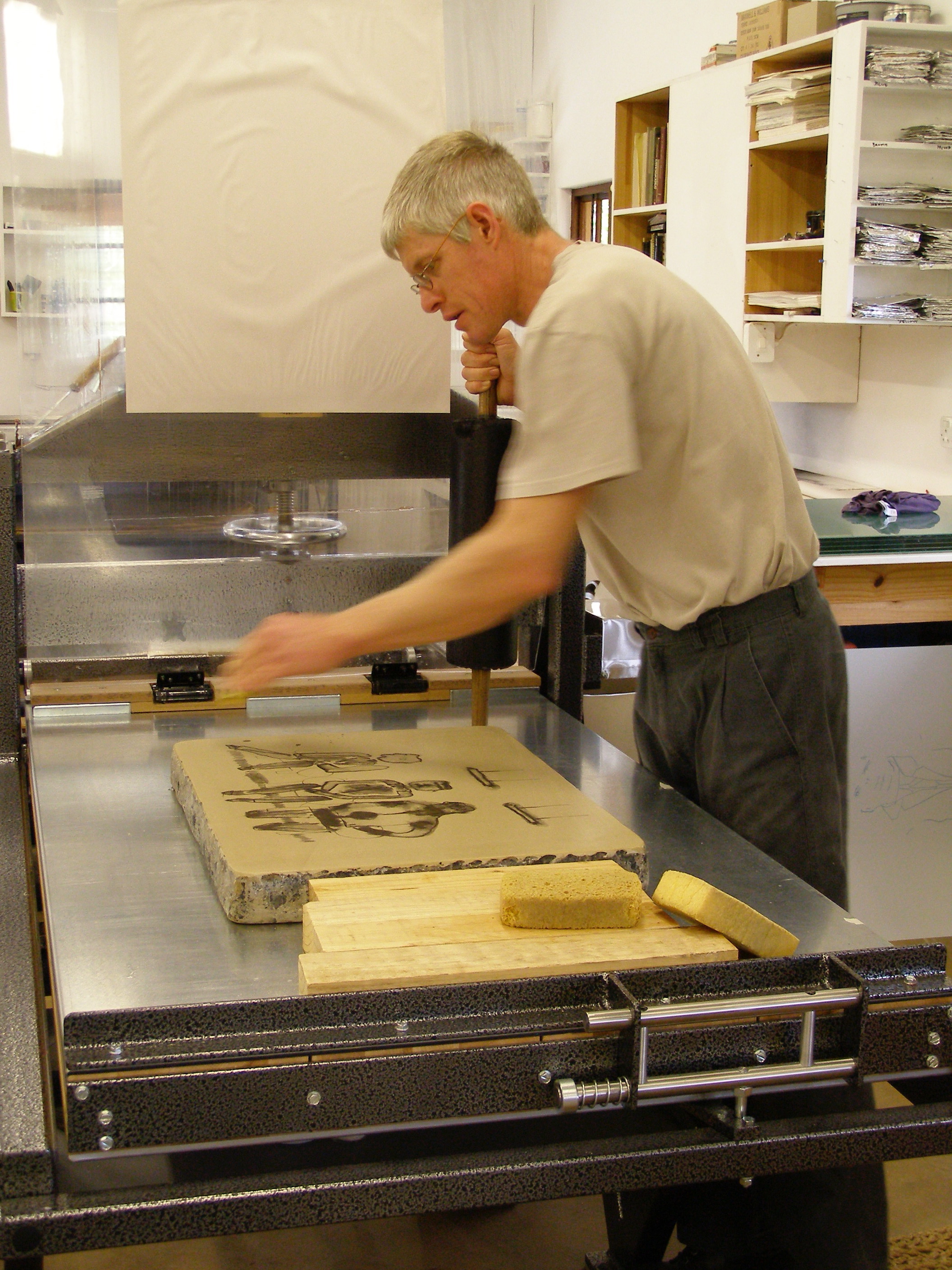 Mark Attwood pulling a print from a stone drawn by Robert Hodgins. The press assistant keeps the plate or stone clean and damp so that the ink only adheres to the areas where the artist has drawn.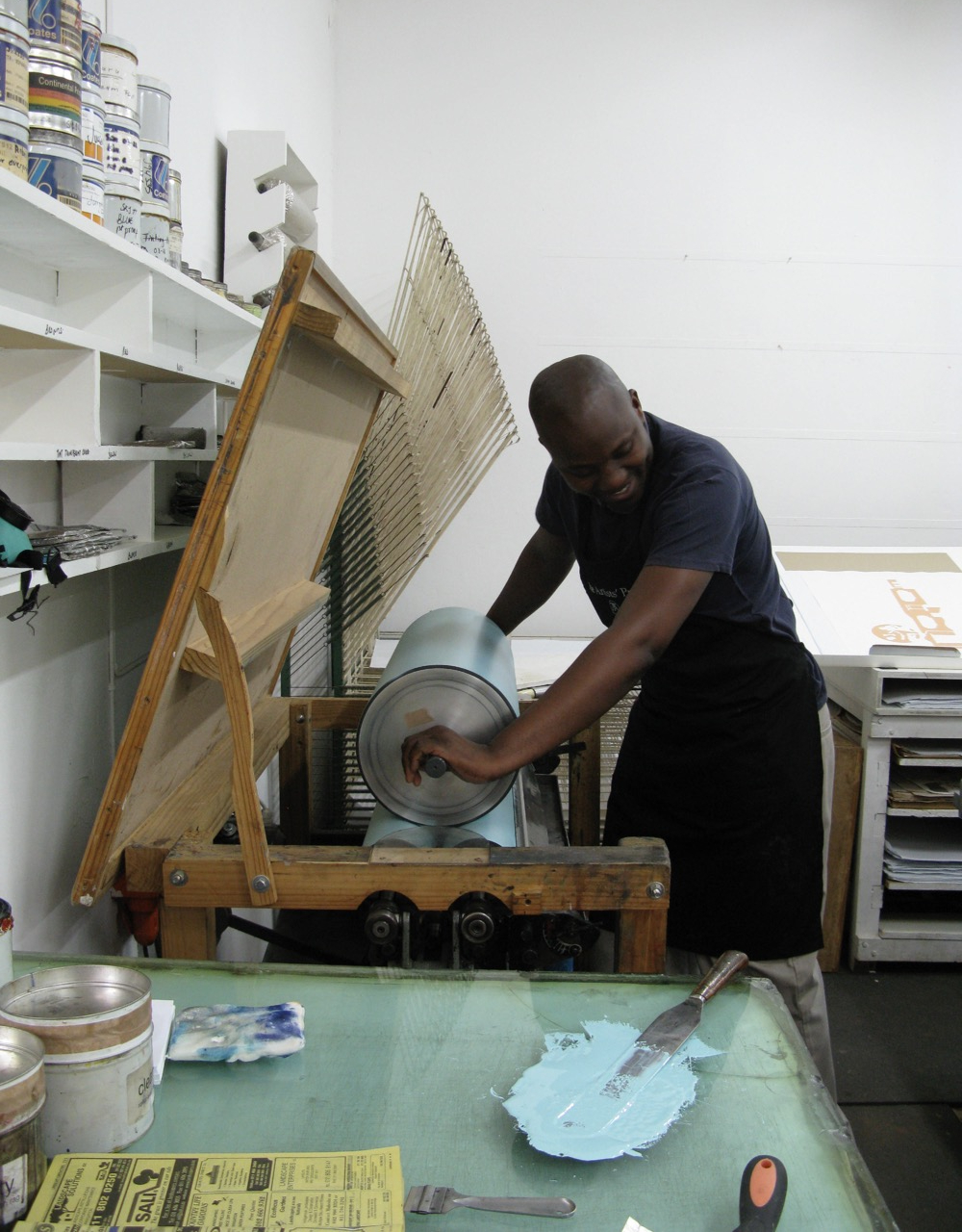 Jacky Tsila printing a light blue plate with our monster roller. Each colour on a print is printed separately which means that a six colour print would have been through the press six times, each time with a different colour ink and a different plate drawn by the artist.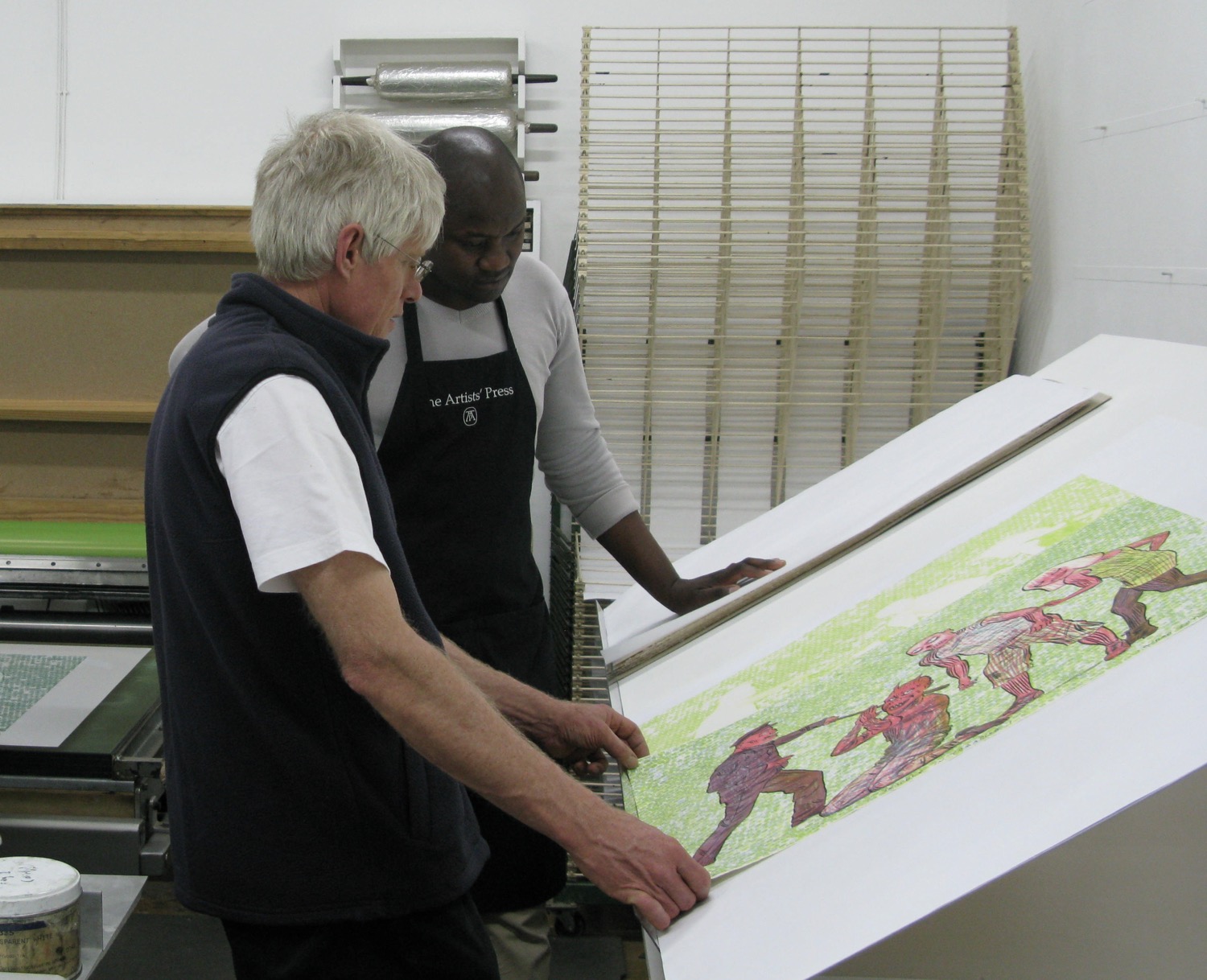 Mark Attwood checking colour and printing quality on a Conrad Botes lithograph with edition printer Jacky Tsila.


Tamar Mason curating a lithograph by Claudette Schreuders. When the prints have been editioned each is carefully checked for flaws in the printing and paper. The prints are chopped, documentation sheets are drawn up and the rejects are destroyed.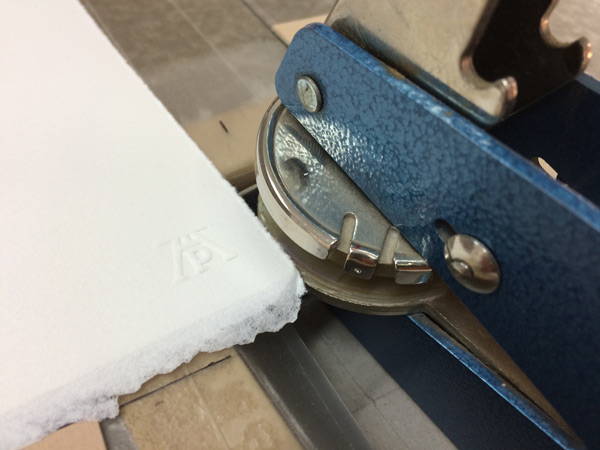 Each print from The Artists' Press has the studio's chop embossed onto it, usually, it can be found in the bottom right-hand corner. It consists of the studio's initials.

Nandipha Mntambo titling, numbering and signing her lithographs.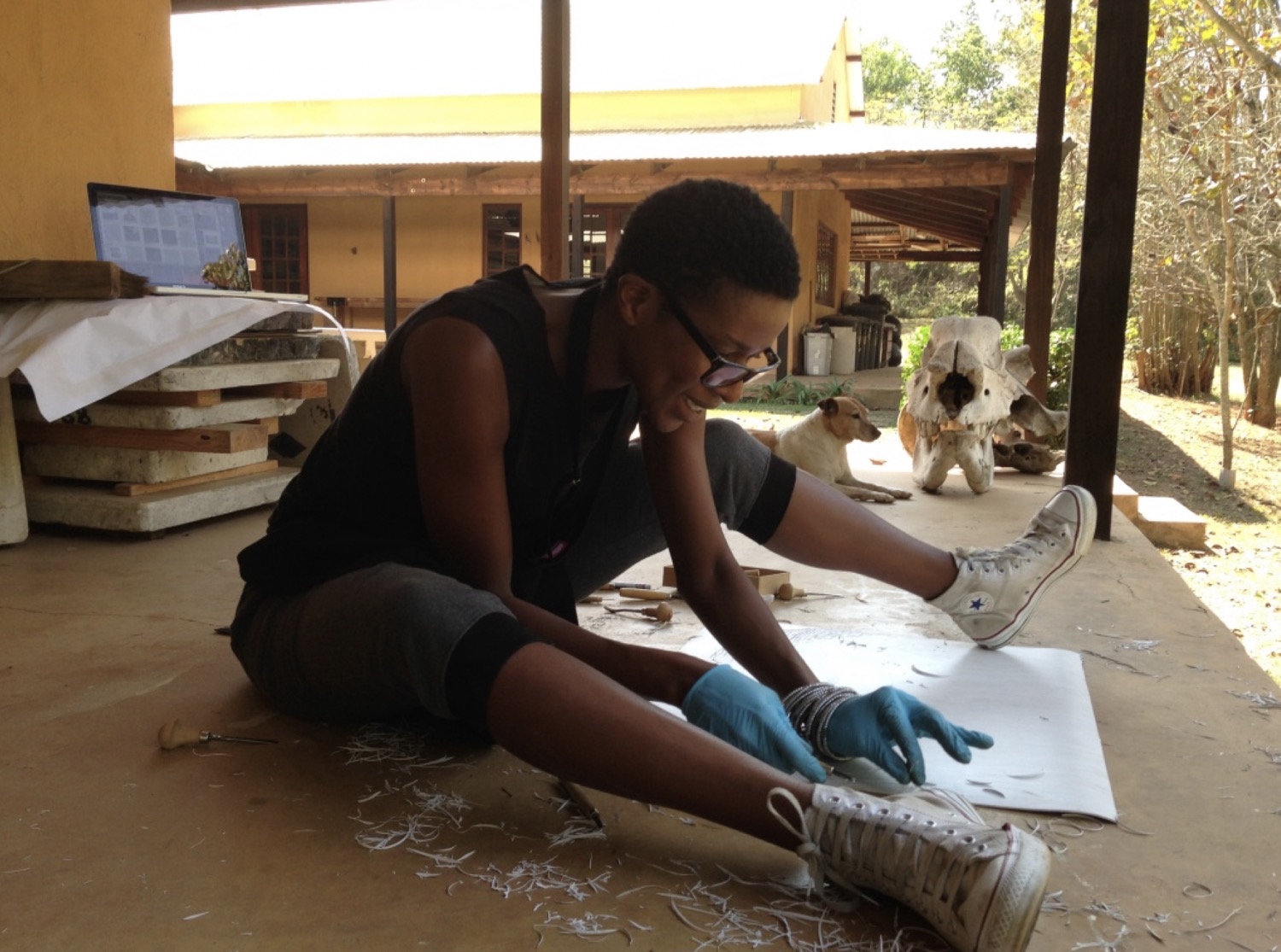 Nandipha Mntambo cutting a lino print.
Mark Attwood rolling up a linocut with ink for Nandipha Mntambo