Come and Stay!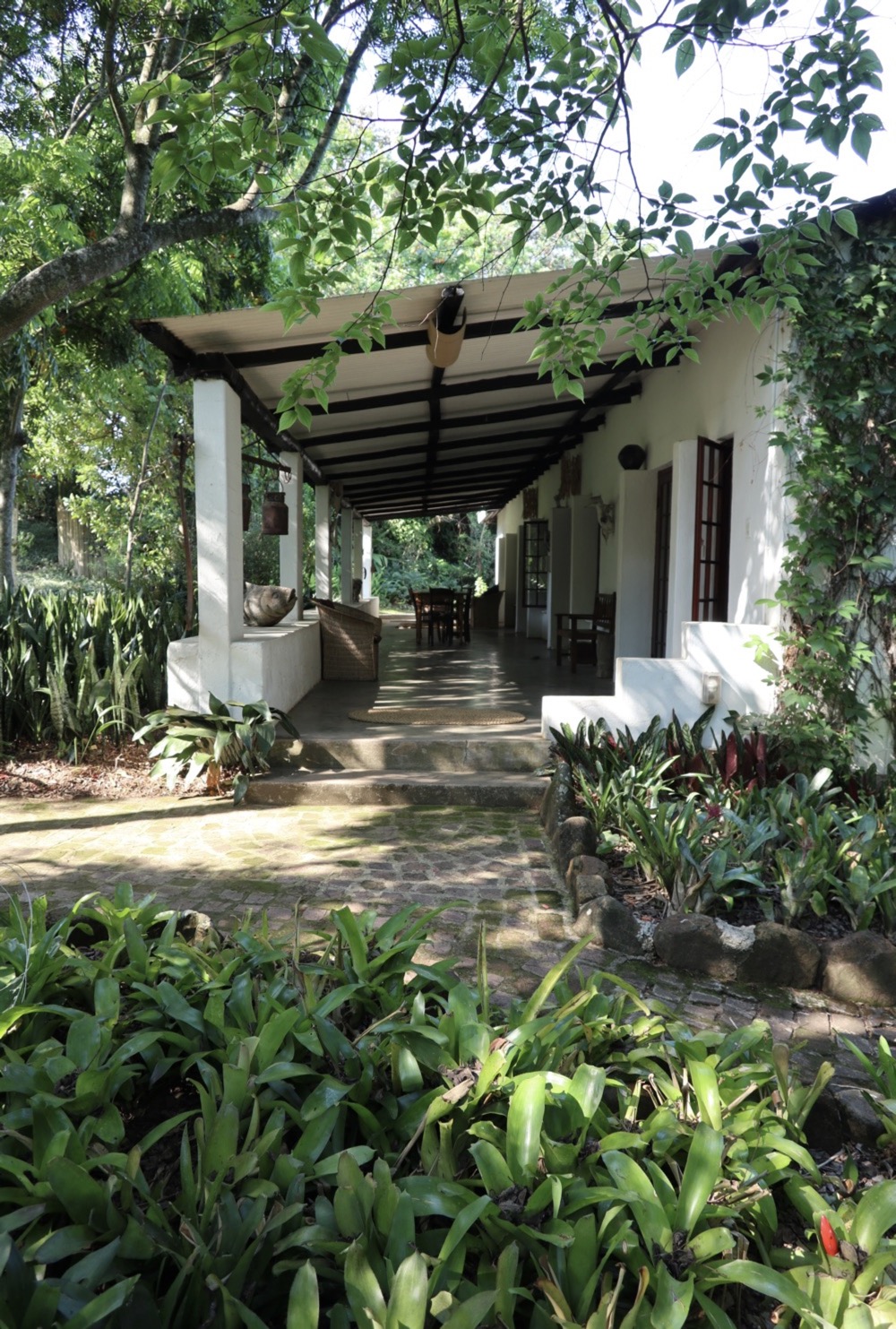 Accommodation is offered at The Waterfield Guesthouse at The Artists' Press. The property is surrounded by farmland. Our neighbours grow macadamia nuts, avocados and vegetables and their fields ramble over gentle hills. At the bottom of the valley is the Sandriver and within easy hiking, distance is a granite koppie that has Iron Age ruins surrounding it. Vervet monkeys, bushbabies, mongoose (four types), duikers and a great range of birds can be seen. During the day the tracks of nocturnal residents reveal themselves; hippo, bush pig, civet and serval are out and about in the valley. At night fruit bats come to eat off the indigenous fig and yellowwood trees that grow in the garden, bushbabies (the greater galago ones) occasionally clamber over the rooftops at night and if they are feeling feisty they shriek. The dam and surrounding springs are home to a vast array of frogs whose calls fill the air on summer evenings. The irrigation canal from Witklip dam meanders through the garden and provides the sound of running water throughout the year. The Artists' Press is a place of peace.

Accommodation is provided for artists and visitors on the property in the comfortable self-catering guest house (the original farmhouse, which has been renovated). Facilities include three en-suite bedrooms, a well-equipped kitchen, dining/sitting room with a television, a wonderful rambling garden and a "green" swimming pool. Fresh veggies, fruit and eggs are available from the organic garden, while supermarkets are close by.

Each bedroom is provided with mosquito nets, The Artists' Press is above the malaria belt and there is no need to take anti-malaria medication, but it is advisable to take it if you plan to explore the Kruger National Park.

Hot water is provided by solar geysers, bath soaps are locally made using safe natural ingredients, cleaning materials are homemade and safe for the environment, laundry is washed with Triple Orange (an environmentally safe detergent) and is dried in the sun. Coffee in the rooms is organic and cookies are home baked. All recyclable waste is recycled and food waste goes into our compost heaps. The lighting is LED which greatly reduces electricity consumption. Firewood for heating is from local invasive trees. The gardens are completely organic.

The Kruger Mpumalanga International Airport is a half an hour drive from the studio. There are also regular shuttle buses from Johannesburg and Pretoria to White River. We will gladly collect guests from the airport or from town. If you are driving, let us know and we will send you a map. We look forward to seeing you!

Please contact us for availability and rates. Accommodation is only available on a self catering basis. No meals are provided.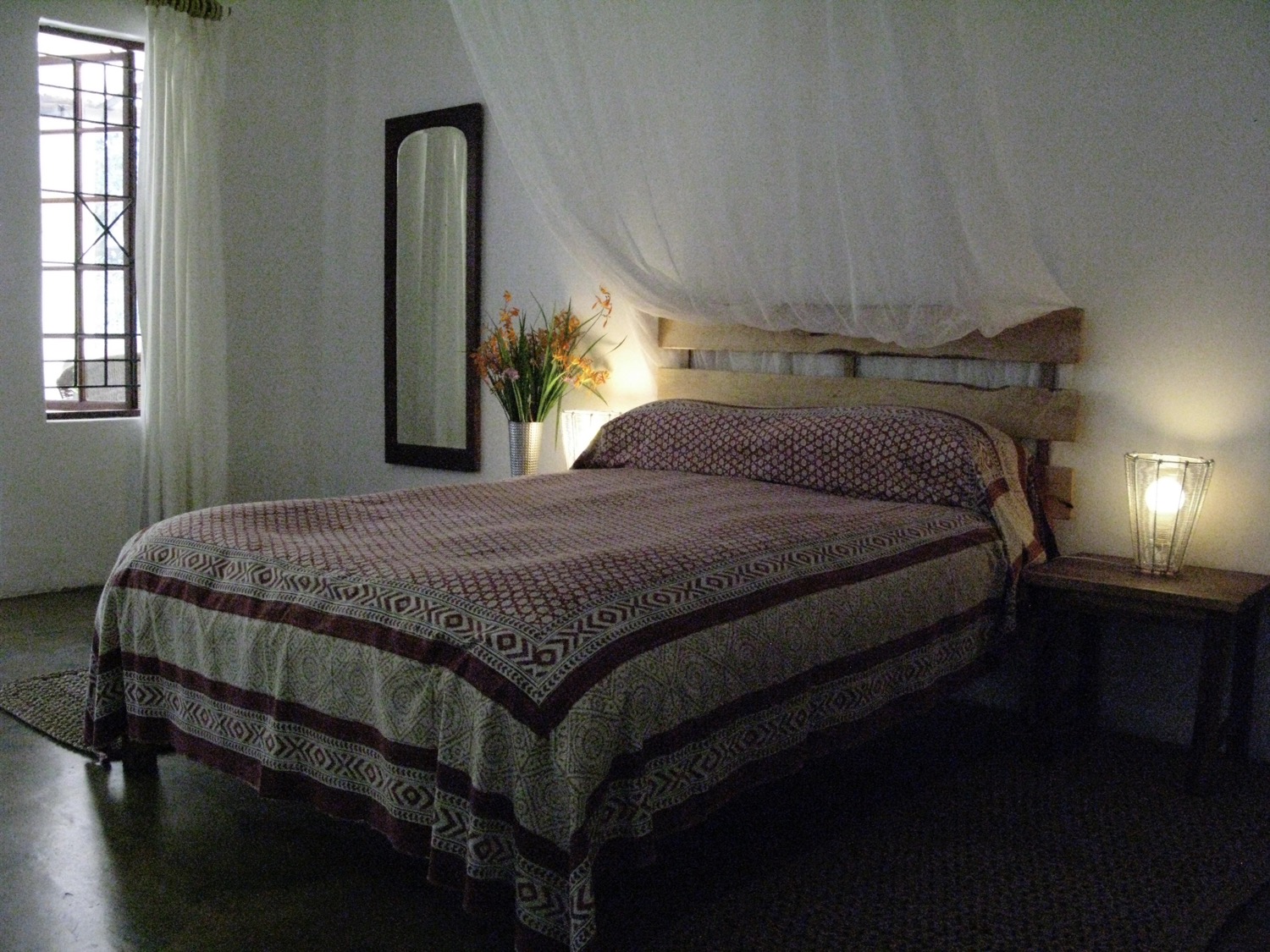 One of the bedrooms in the guesthouse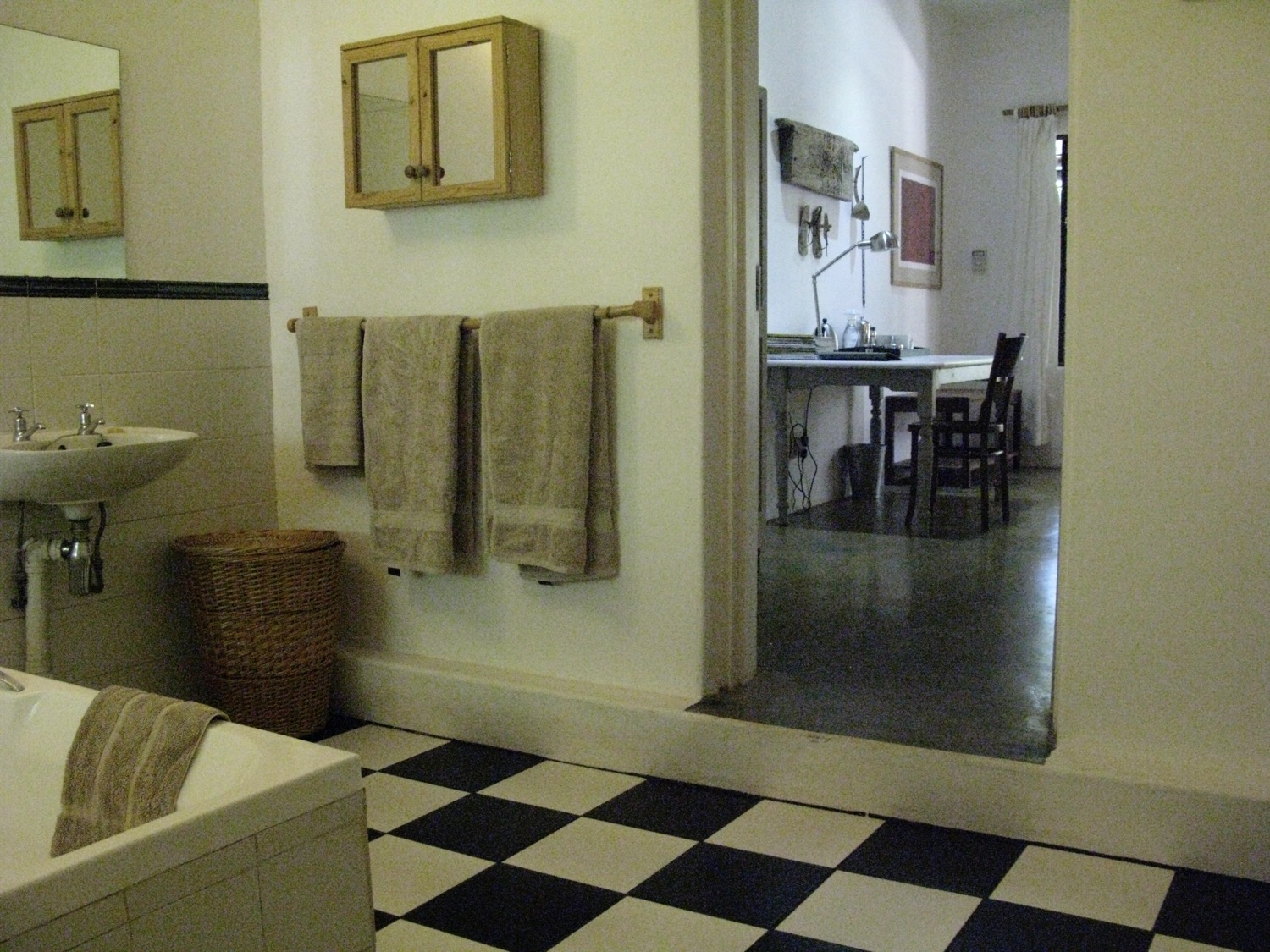 One of the bathrooms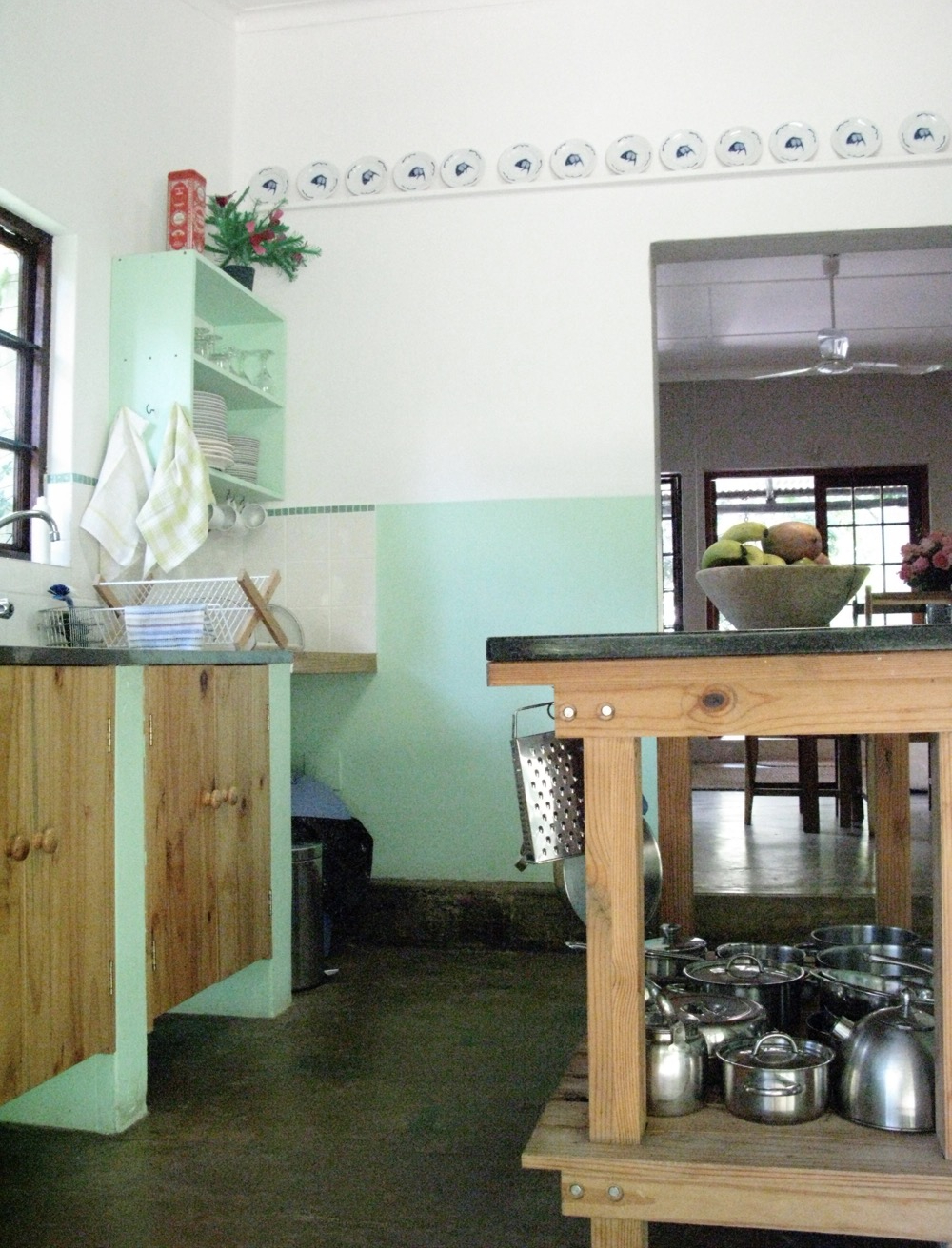 Self-catering kitchen