Banele Khoza lithographs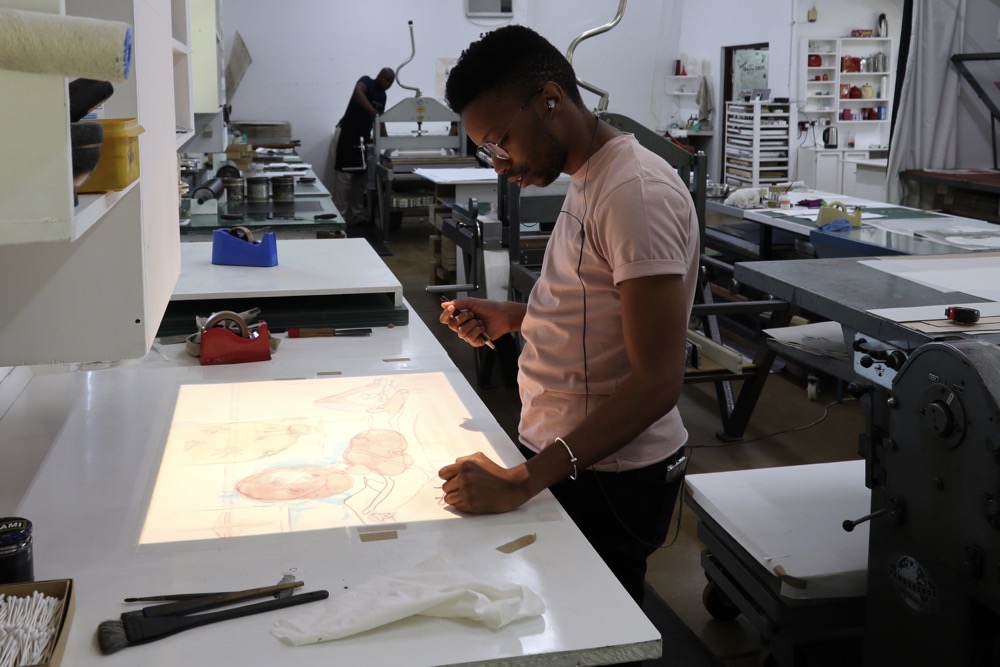 Banele Khoza was in born in 1994 in Hlatikulu (a small rural town) in Eswatini. During high school he moved to South Africa and is now based in Tshwane. He studied at the London International School of Fashion for a year, studying Fashion Design. Dismayed by the limited oppertunities to draw he transferred to study Fine Arts at Tshwane University of Technology. On completion of his degree he taught Drawing and Art Theory at the same institution. In 2018 he decided to stop teaching to work as a full time artist.

Banele Khoza is a man to watch, with a recent solo show at Zeitz MOCAA, the 2017 Gerard Sekoto Foundation award under his belt and a fleet of taxi's covered in his work (as the result of him winning the SA Taxi Foundation Art Award) his work is going places. Khoza's first suite of lithographs published by The Artists' Press, demonstrate his skill and dexterity. Khoza's ability to embrace the unknown and to immerse himself in the technical possibilities of what lithography has to offer combined with the skills of Master Printer Mark Attwood have resulted in prints that reveal the artist's gifts.
Khoza worked on stone and grained film using a combination of pencil, litho crayon and ink and tusche washes. The delicate traces of the dried ink, Khoza's choice of colours and drawing abilities combine to delight the eye. Khoza has been a keen draftsman since the age of five, drawing images of the toys that he wanted but which his conservative parents refused to get for him. This sense of longing and vulnerability can be seen in Khoza's lithographs.
Obsessively neat and detailed text weaves through some of the prints, but one cannot read all of the words. It is if the artist entices one into his private world and then stops one from fully accessing it, questioning the viewer's motives for the intrusion. Khoza's journals are an integral part of his practice and are reflected in his image making "I have never seen so many sharp pencils" is some of the text included in one of his lithographs. Khoza's interest in the private and the public merges with his interest in social media, technology, connection/disconnection, isolation and a longing to be whole and completely present with someone as well as with oneself.
In the six two-colour prints faces and bodies are alluded to, the delicacy of the washes contrasting with the boldness of the forms. And just as things seem to be getting really serious the text and titles pull one back with a sense of delight and quirkiness
"Dear Olympia" (a reclining nude with two cats) and "Don't forget the tomatoes" reminding one of everyday routines.
New editions from The Artists' Press
Artists A - L (listed alphabetically by surname)
Artists M - X (listed alphabetically by surname)
For orders (with free shipping) or any other enquiries, click here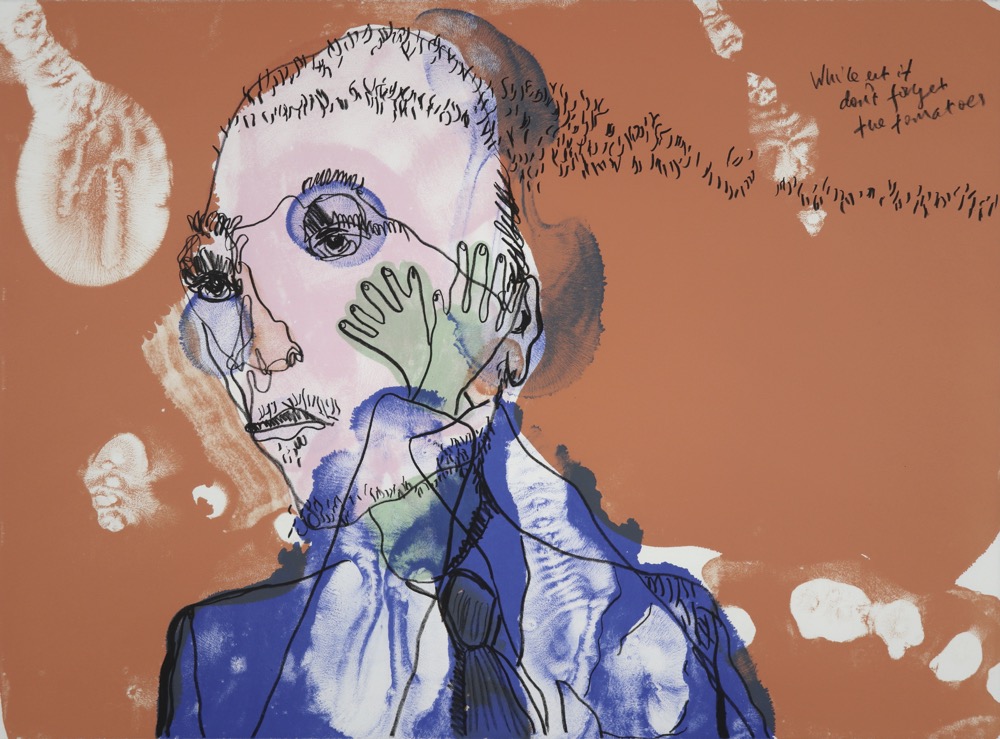 Title: Don't forget the tomatoes.
Medium: Five colour lithograph
Paper size: 57 x 76.5 cm
Edition size: 20
Price: R 5 775 (excl. VAT)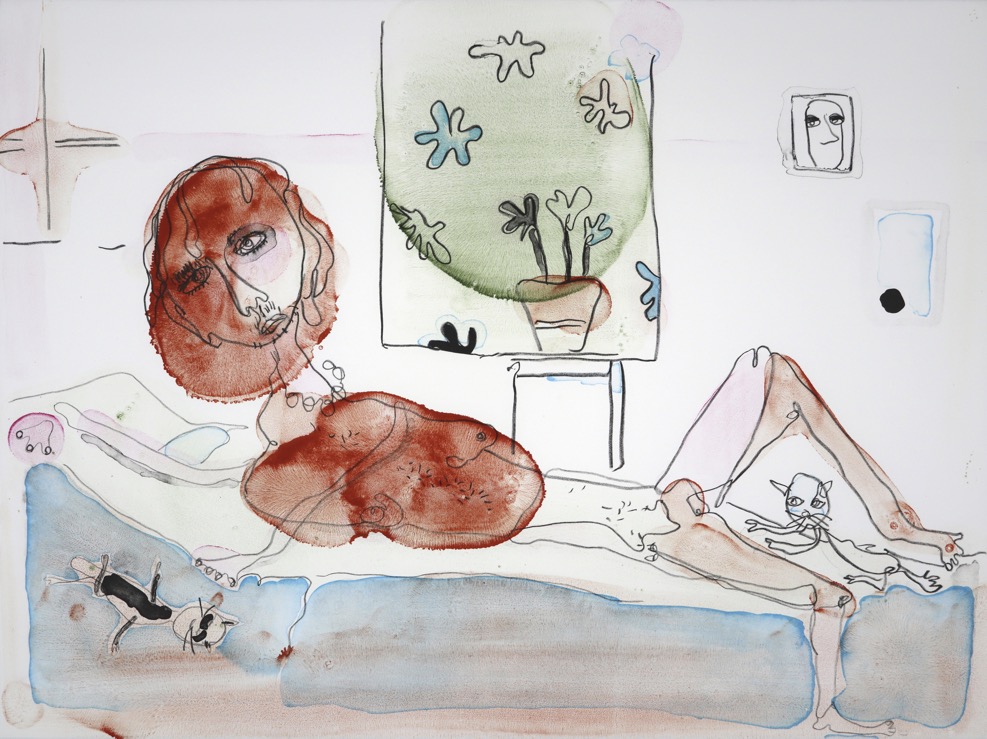 Title: Dear Olympia
Medium: Five colour lithograph
Paper size: 57 x 76.5 cm
Edition size: 20
Price: R 5 775 (excl. VAT)
Title: Overthought
Medium: Two colour lithograph
Paper size: 56 x 36 cm
Edition size: 20
Price: R 4 100 (excl. VAT)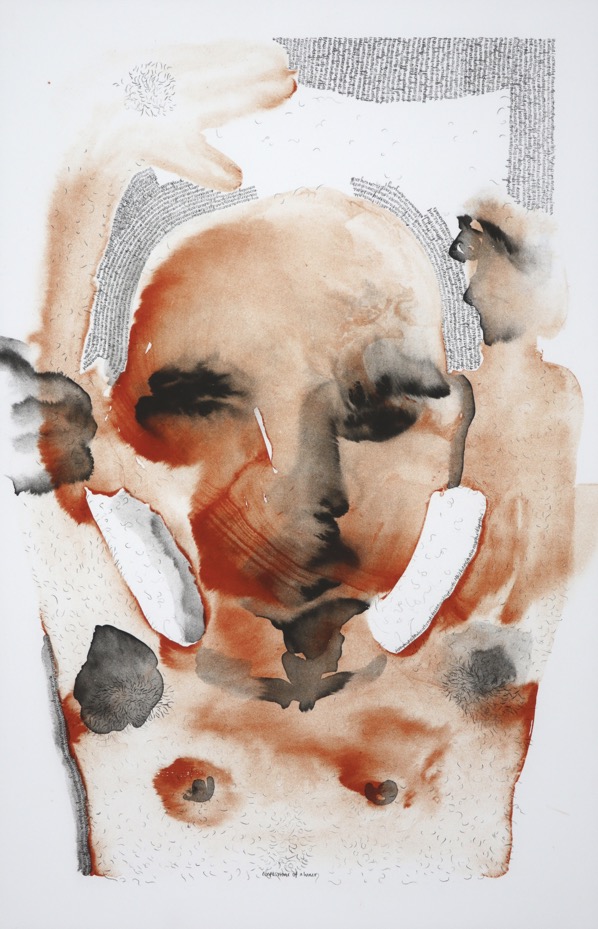 Title: Confessions of a Loner
Medium: Two colour lithograph
Paper size: 56 x 36 cm
Edition size: 20
Price: R 4 100 (excl. VAT)
Title: The Untold Love Story
Medium: Two colour lithograph
Paper size: 56 x 36 cm
Edition size: 20
Price: R 4 100 (excl. VAT)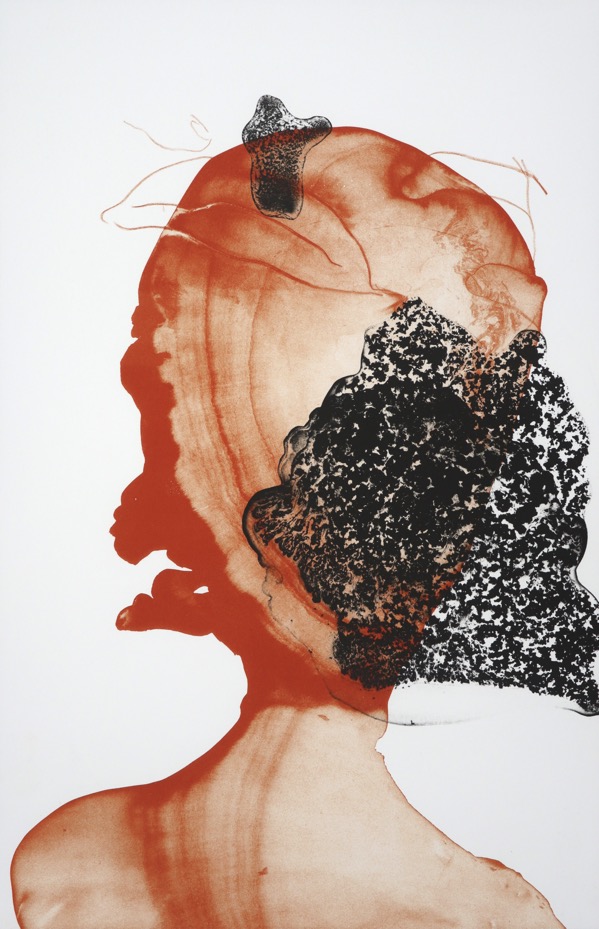 Title: Blissfully Married
Medium: Two colour lithograph
Paper size: 56 x 36 cm
Edition size: 20
Price: R 4 100 (excl. VAT)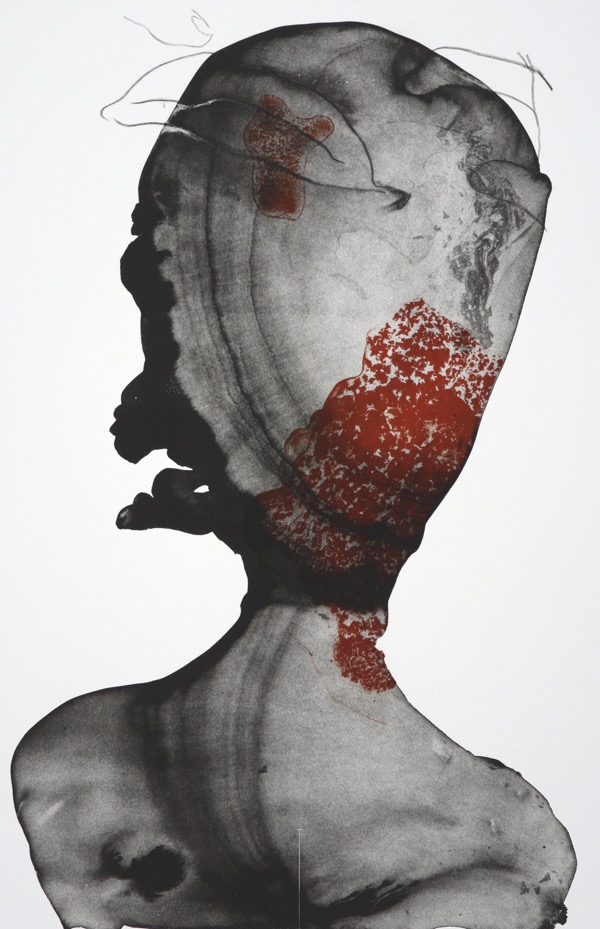 Title: Widower
Medium: Two colour lithograph
Paper size: 56 x 36 cm
Edition size: 20
Price: R 4 100 (excl. VAT)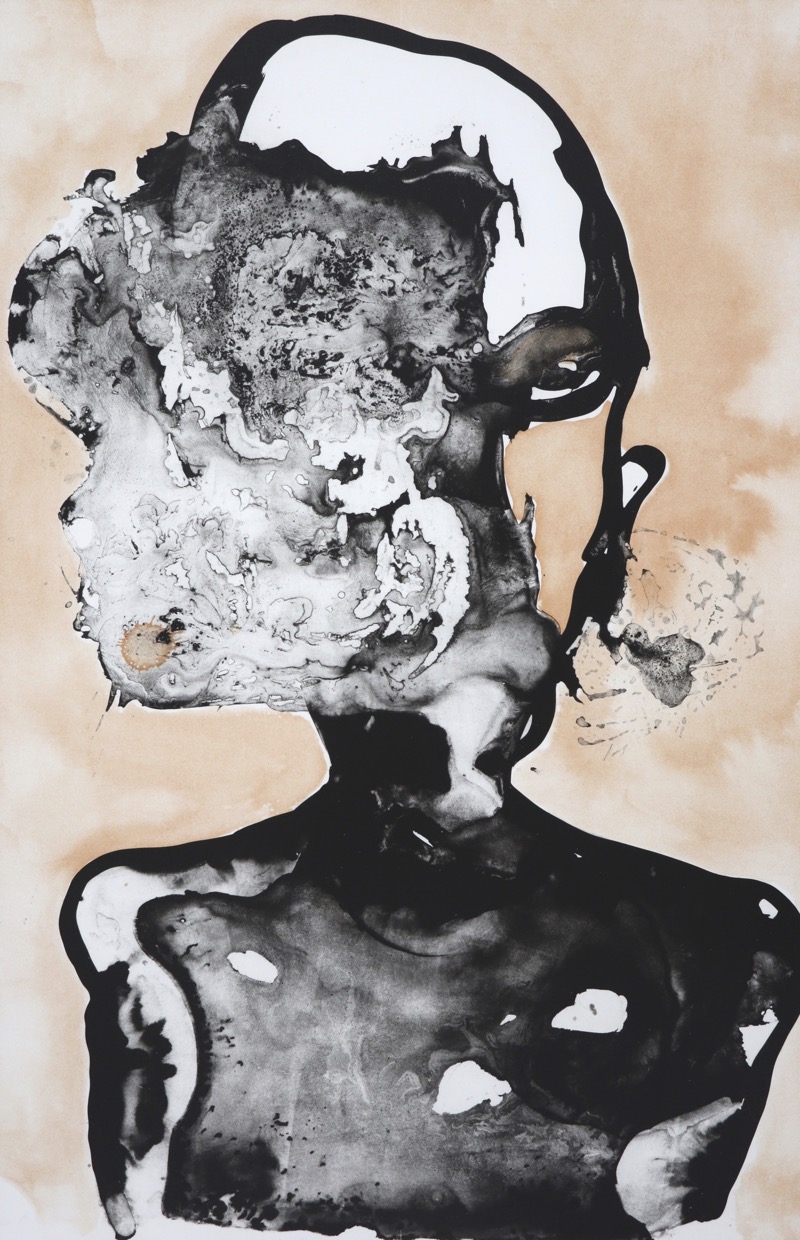 Title: Hiding
Medium: Two colour lithograph
Paper size: 56 x 36 cm
Edition size: 20
Price: R  4 100 (excl. VAT)
Title: No!!! Forbidden
Medium: Two colour lithograph
Paper size: 56 x 36 cm
Edition size: 20
Price: R 4 100 (excl. VAT)
Click here to follow Banele Khoza on Instagram
Click here to follow Banele Khoza on Facebook