Simon Attwood Monotypes

Simon Attwood relishes the painterly qualities of monotype and how the translucency of the printing inks enables him to develop layers that would not be easy to achieve with oil painting.

Of these prints Attwood writes: "The untitled Drimiopsis prints are of a newly discovered species of African hyacinth (Drimiopsis/Ledibouria) from Mpumalanga. I helped locate and collect the first specimens of this species with Andrew Hankey from SANBI's Walter Sisulu National Botanical Garden. In the veld they are tiny and easily passed by.

Jackal skulls. These monotypes are of a jackal skull that I found snared in the veld. Jackals often get caught in poachers's snares whilst scavenging for other trapped animals. These prints are a tribute to the side striped jackals that lurk around the hills that surround where I live.
The washed up prints are of a cormorant, killed by bird flu, that I found washed up on a beach in Chicago. The prints capture the moment of discovery and are a reflection on our vulnerability in a world facing pandemics and the climate crises." Simon Attwood, 2022/23
Simon Attwood's Lithograph and Linocut Prints

New Editions from The Artists' Press

Artists A - L (listed by surname)
Artists M- X (listed by surname)
For orders (with free shipping) or any other enquiries, please contact us.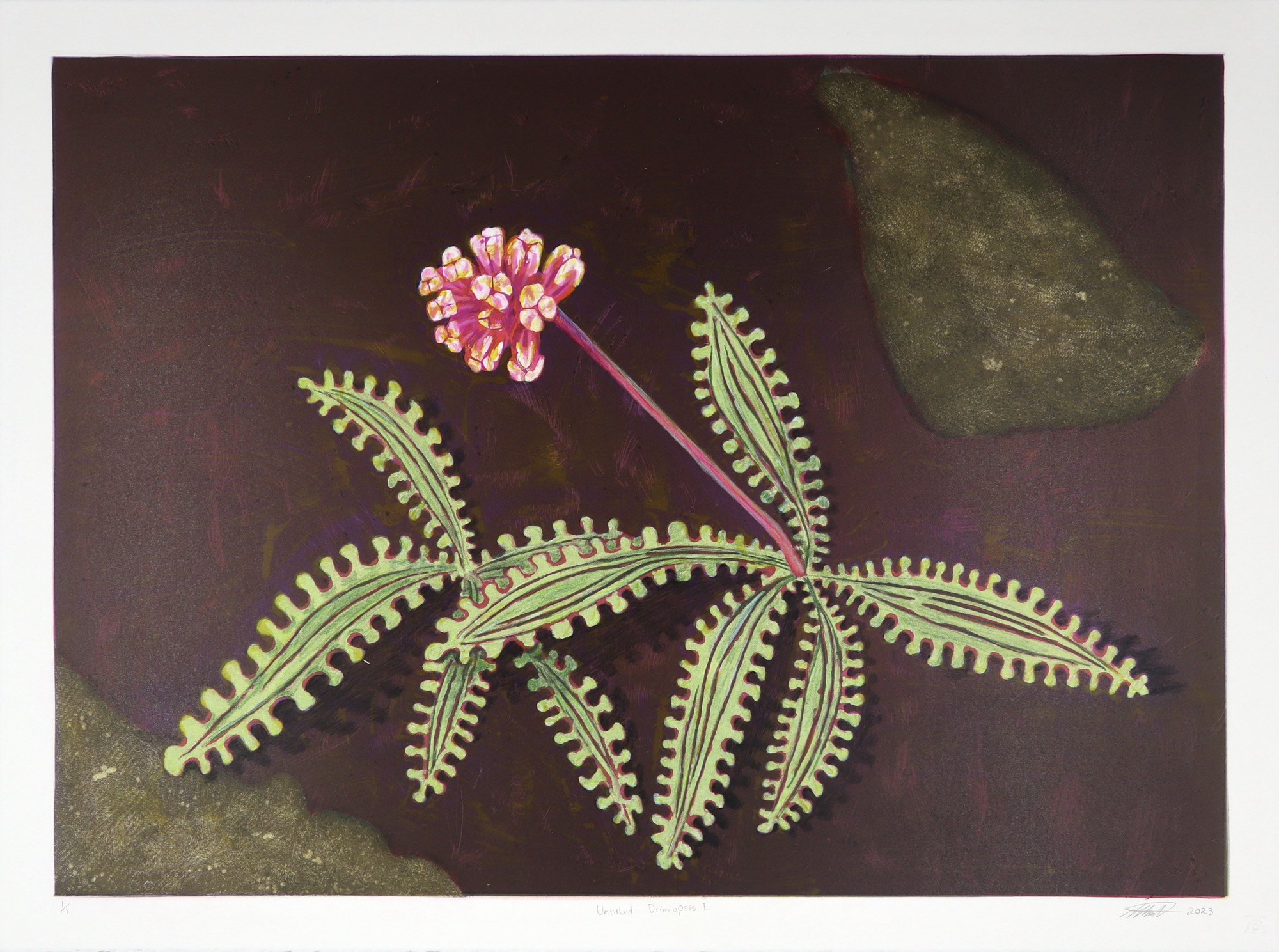 Title: Untitled Drimiopsis I
Medium: Monotype
Paper size: 57 x 76.5 cm
Image size: 50 x 70 cm
Edition size: 1/1
Price: R 6 500 (excl. VAT)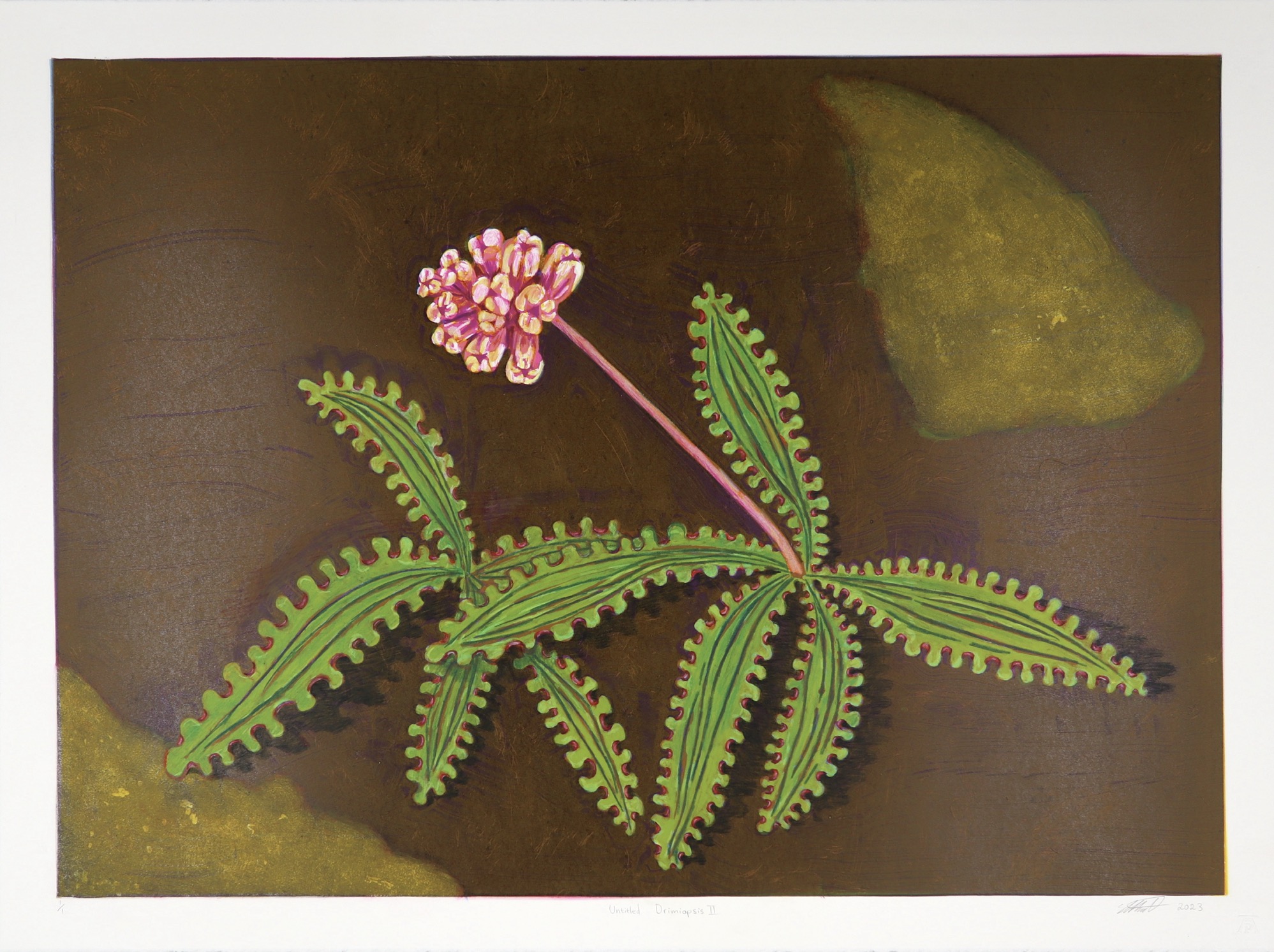 Title: Untitled Drimiopsis II
Medium: Monotype
Paper size: 57 x 76.5 cm
Image size: 50 x 70 cm
Edition size: 1/1
SOLD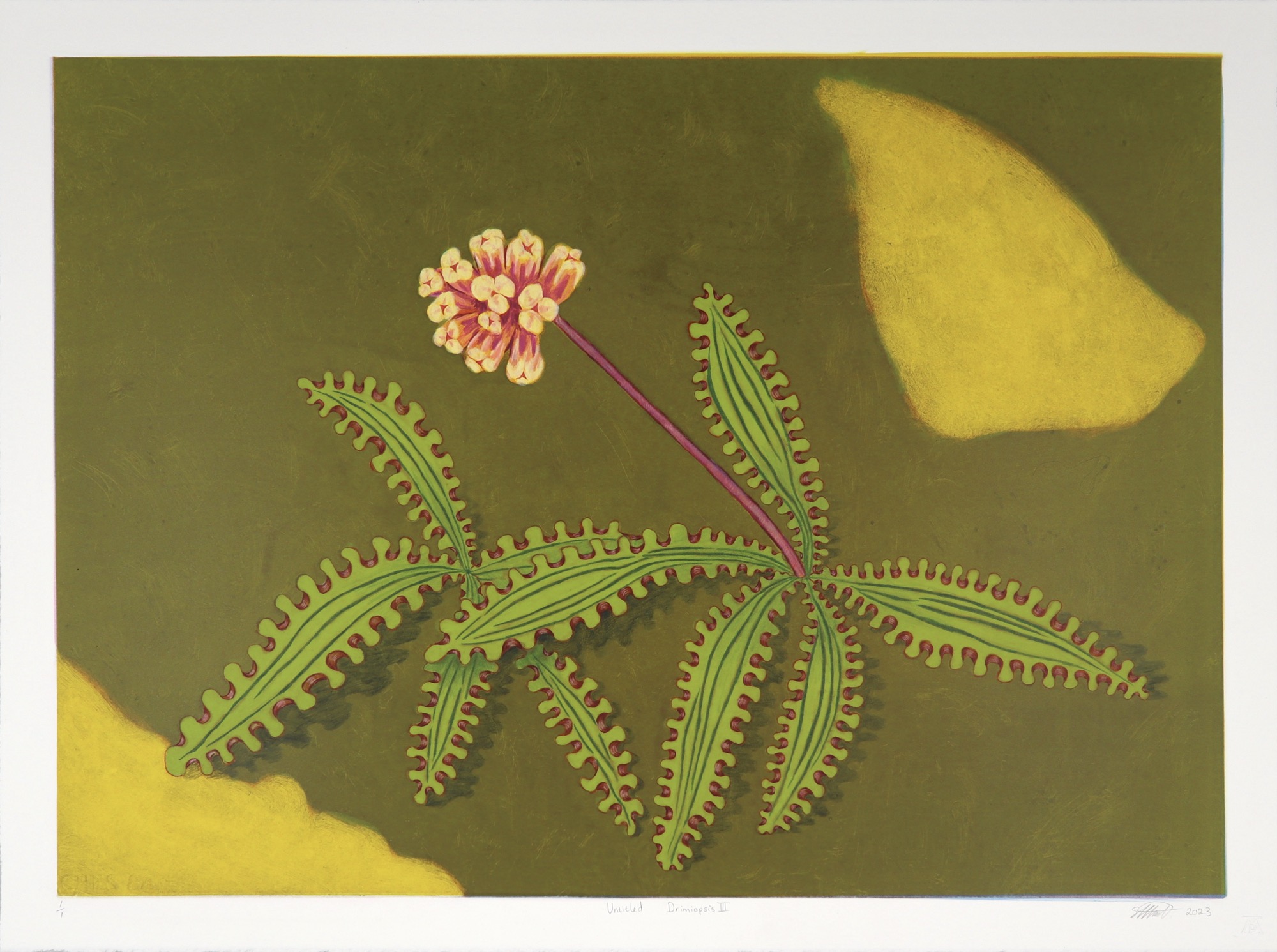 Title: Untitled Drimiopsis III
Medium: Monotype
Paper size: 57 x 76.5 cm
Image size: 50 x 70 cm
Edition size: 1/1
Price: R 6 500 (excl. VAT)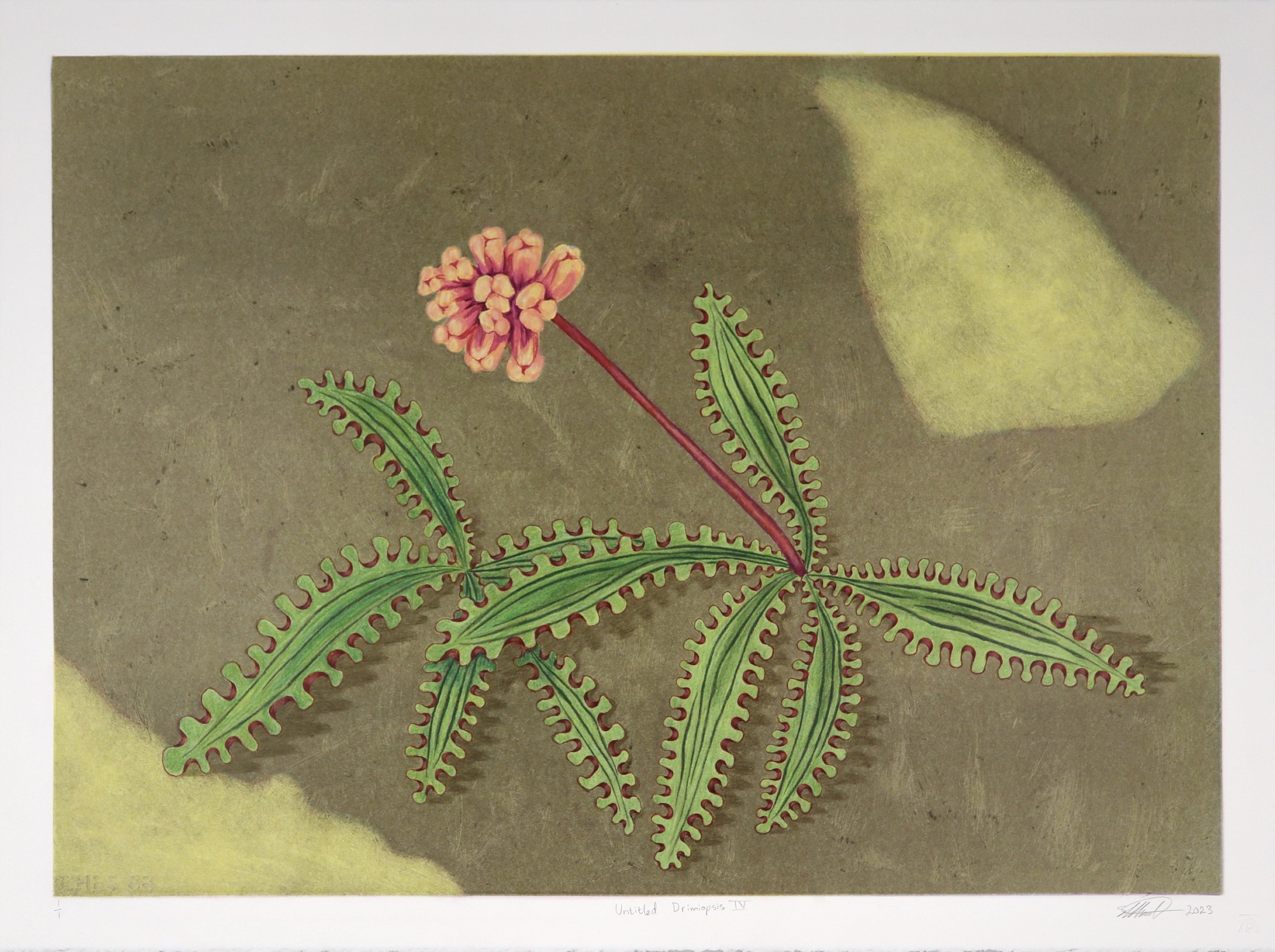 Title: Untitled Drimiopsis IV
Medium: Monotype
Paper size: 57 x 76.5 cm
Image size: 50 x 70 cm
Edition size: 1/1
Price: R 6 500 (excl. VAT)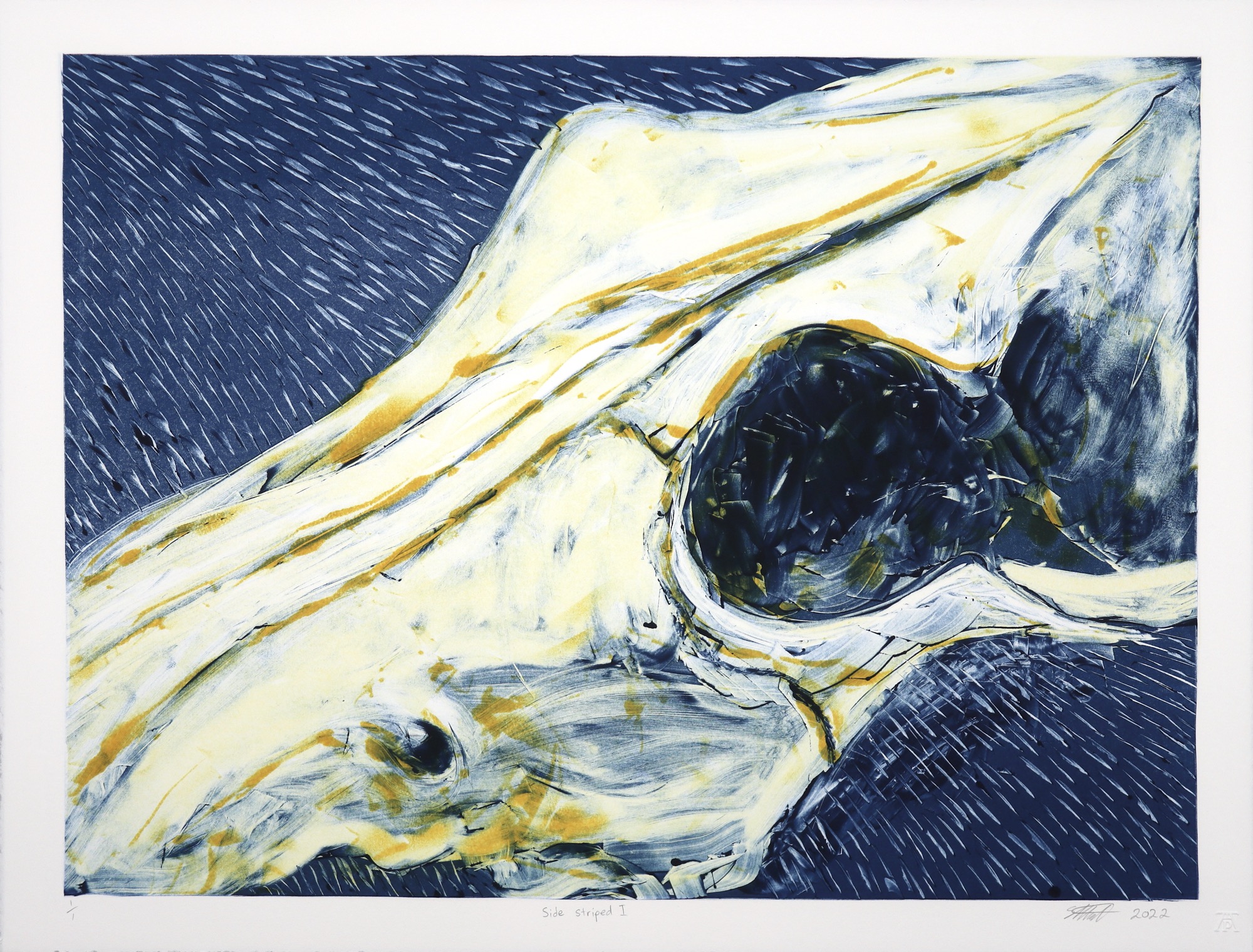 Title: Side striped I
Medium: Monotype
Paper size: 50 x 66 cm
Edition size: 1/1
SOLD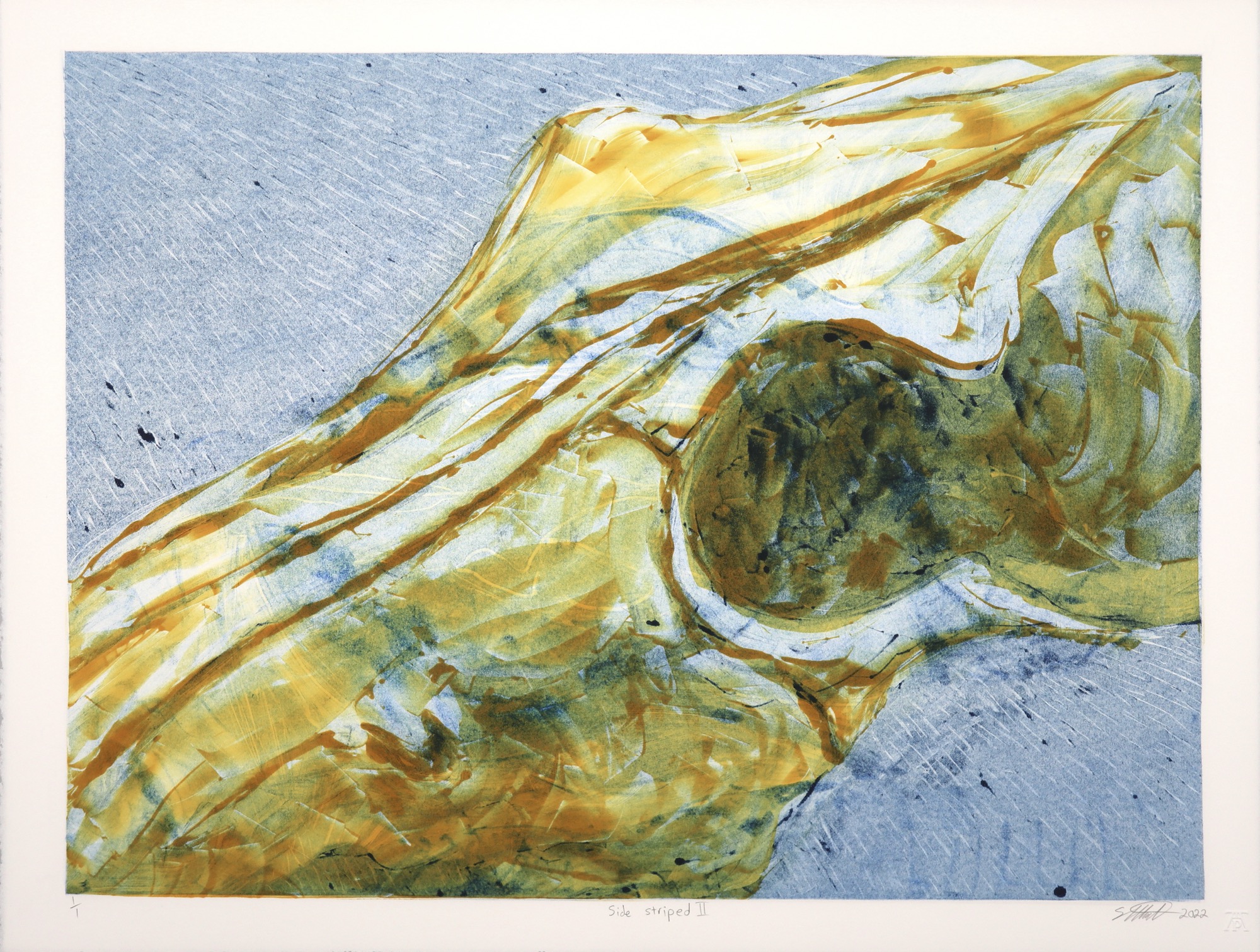 Title: Side striped II
Medium: Monotype
Paper size: 50 x 66 cm
Edition size: 1/1
SOLD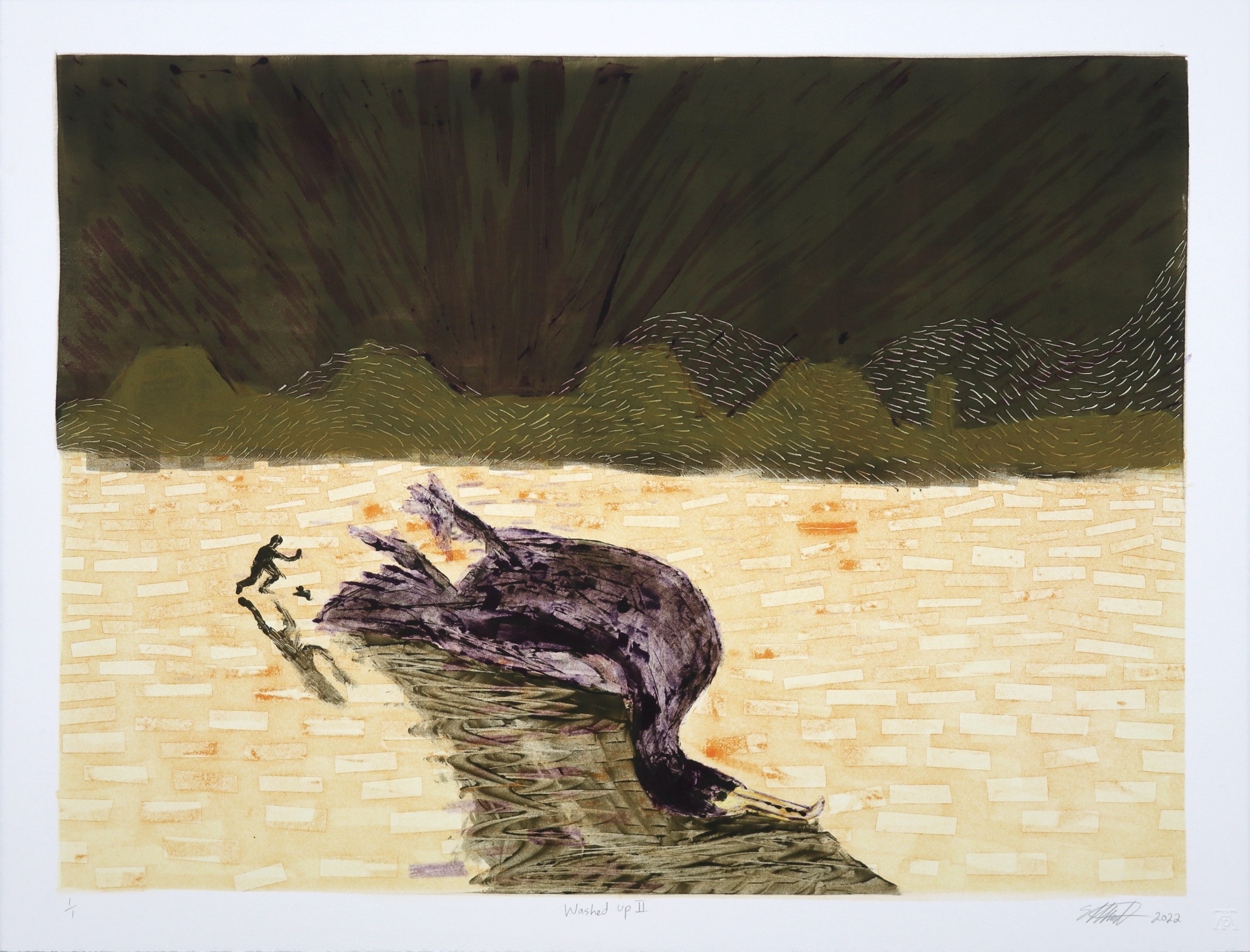 Title: Washed up II
Medium: Monotype
Paper size: 50 x 66 cm
Edition size: 1/1
Price: R 5 500 (excl. VAT)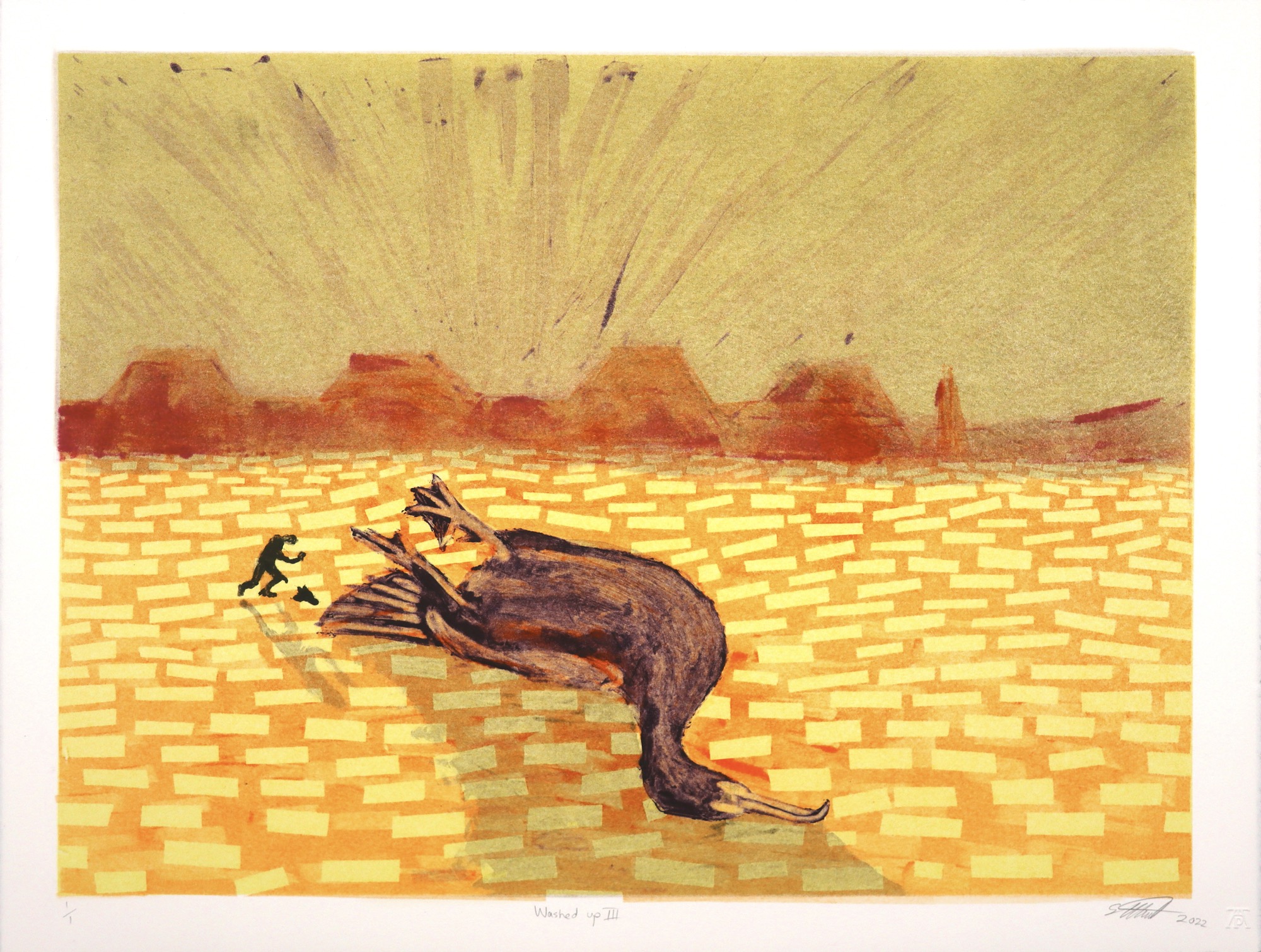 Title: Washed up III
Medium: Monotype
Paper size: 50 x 66 cm
Edition size: 1/1
Price: R 5 500 (excl. VAT)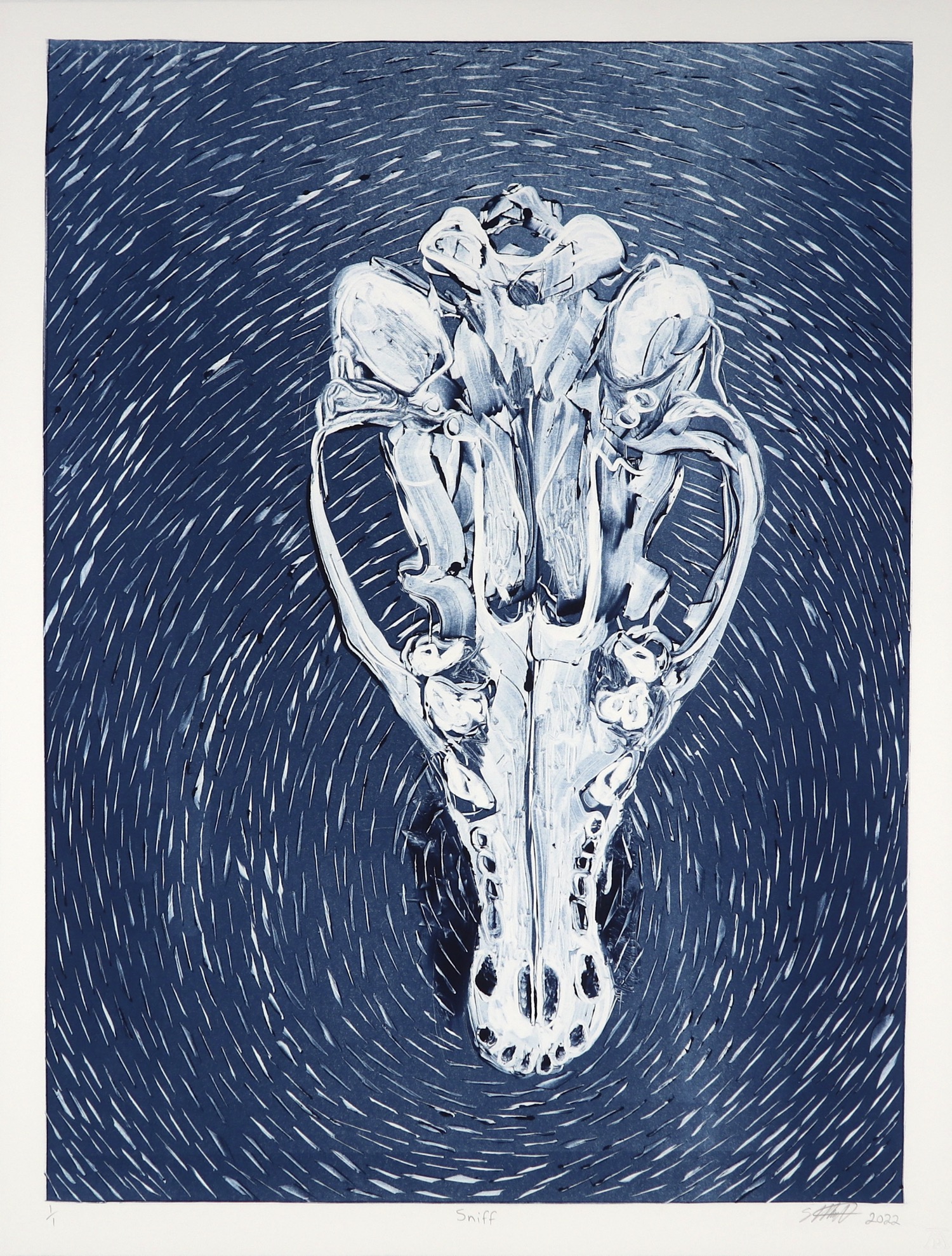 Title: Sniff
Medium: Monotype
Paper size: 64.5 x 49.5 cm
Edition size: 1/1
Price: R 5 500 (excl. VAT)


Title: Stain
Medium: Monotype
Paper size: 50 x 66 cm
Edition size: 1/1
Price: R 5 500 (excl. VAT)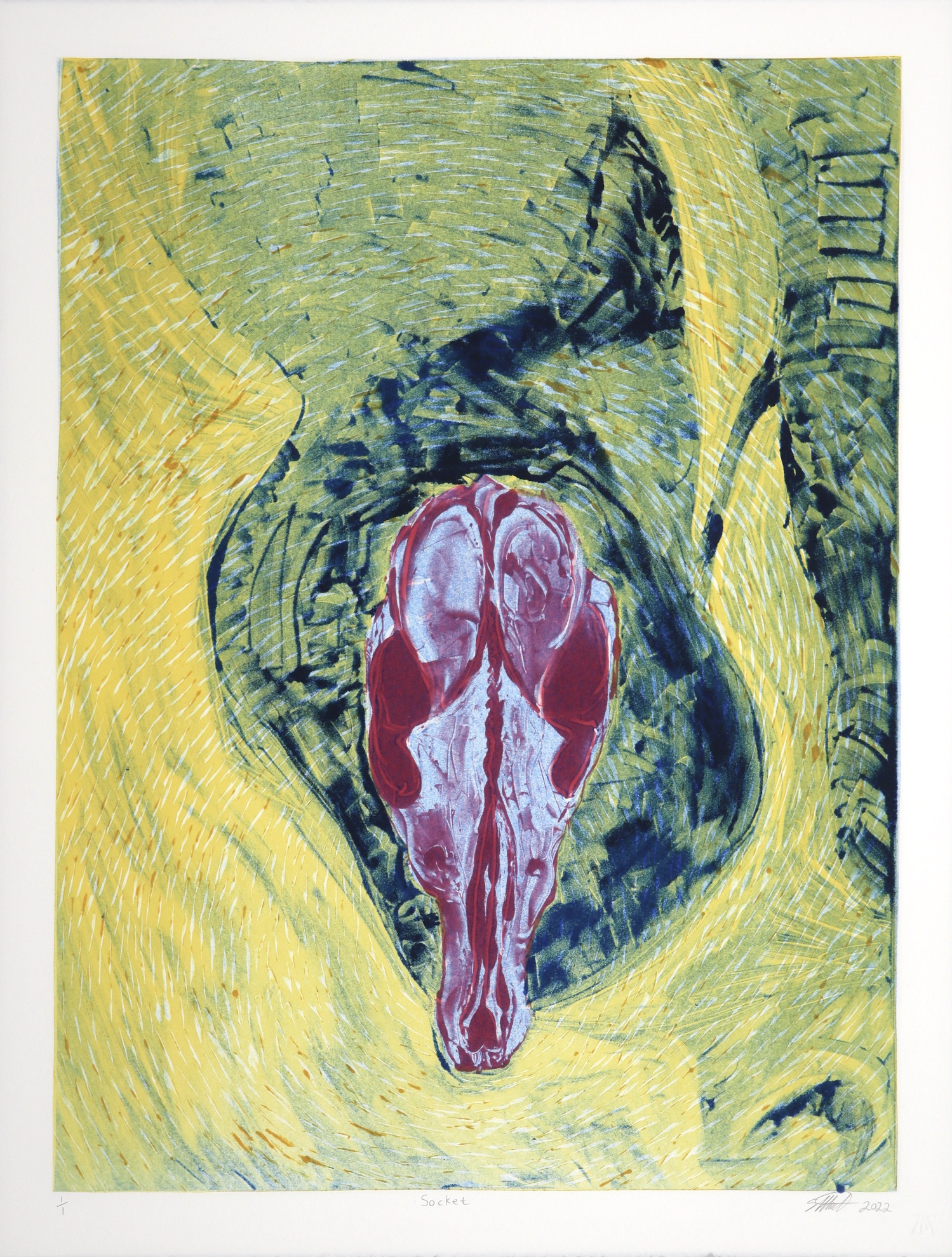 Title: Socket
Medium: Monotype
Paper size: 50 x 66 cm
Edition size: 1/1
Price: R 5 500 (excl. VAT)
Follow Simon Attwood on Facebook

Follow Simon Attwood on Instagram