Sue Martin

Sue Martin is a Johannesburg based artist and has been honing her painting and printmaking skills since the 1980s when she completed a BA Fine Arts degree at the University of Natal in Pietermaritzburg (now University of KwaZulu-Natal). Martin boldly engages and experiments with a variety of techniques and media to produce her compelling, as well as, deeply personal artworks.  Martin sees her artistic practice as a journey, through which she explores aspects of her lived experience and her personal identity, against a wider historical backdrop.
"In an effort to manage the vast influx of information, I retreat—sometimes mentally, sometimes physically—escaping the city's clamour to immerse myself in the unlimited expanse of nature. 
I capture fleeting glimmers, transforming them into windows of self-reflection. This journey through the landscape mirrors my interaction with reality, reminding me that equilibrium is vital in our complex society. As these methods permeate my artistic approach, they gradually integrate into my engagement with society.
This series represents an exploration of introspection, an abstraction of my subject matter, in order to clarify a sense of stillness amidst the chaos. As Johannesburg's bustle and the global turmoil persist, my work echoes the transformative power of locating calm within upheaval. It serves as a tribute to balance, a visual testament to discovering serenity, ultimately finding harmony with the tumultuous nature of life." Sue Martin, 2023
New Editions from The Artists' Press

Artists A - L (listed by surname)
Artists M- X (listed by surname)
For orders (with free shipping) or any other enquiries, please contact us.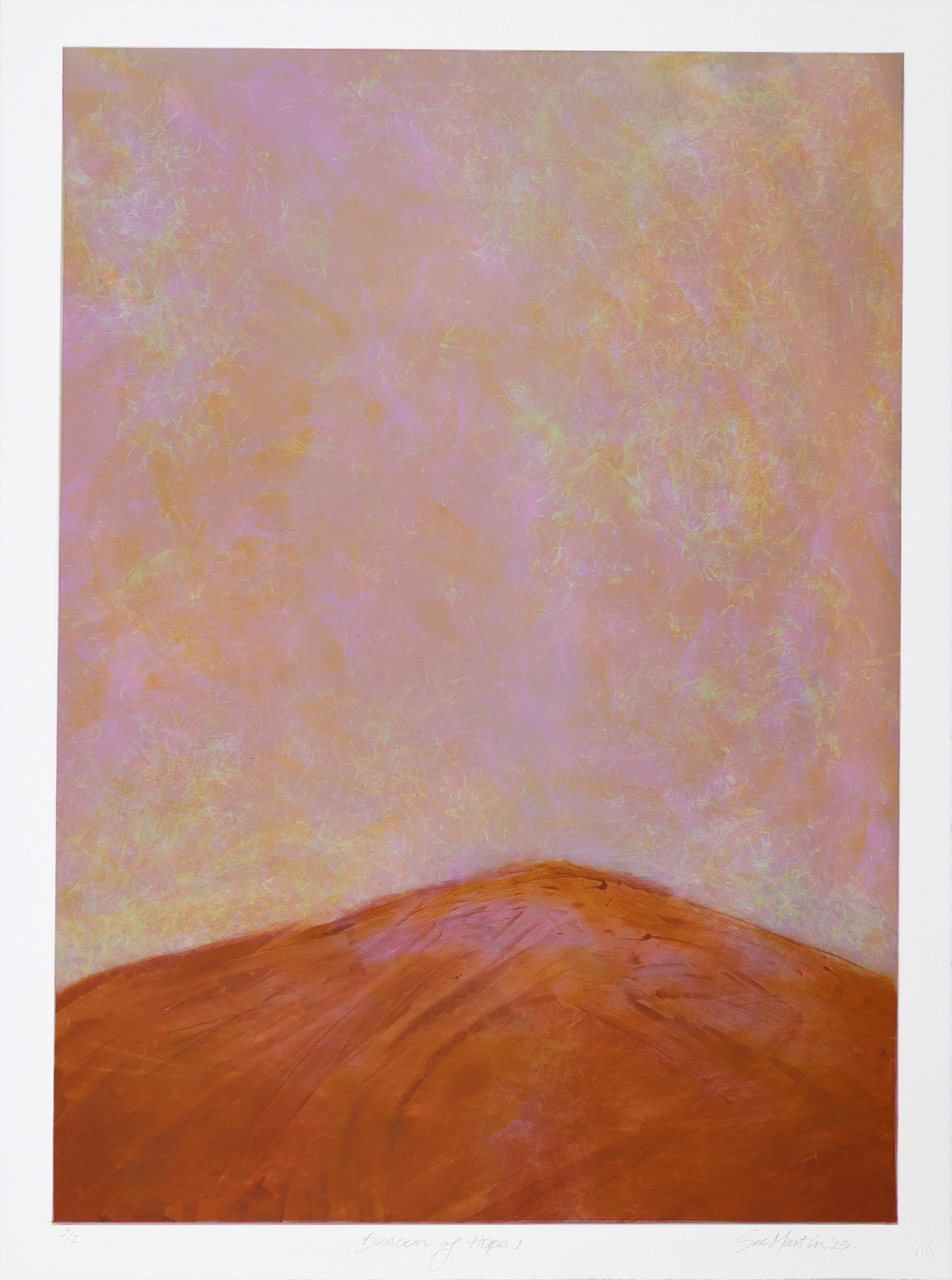 Title: Beacon of Hope I
Medium: Monotype
Paper size: 77 x 56 cm
Image size: 70 x 50.5 cm
Edition size: 1/1
Price: R 7 550 (excl.VAT)


Title: Beacon of Hope II
Medium: Monotype
Paper size: 77 x 56 cm
Image size: 70 x 50.5 cm
Edition size: 1/1
Price: R 7 550 (excl.VAT)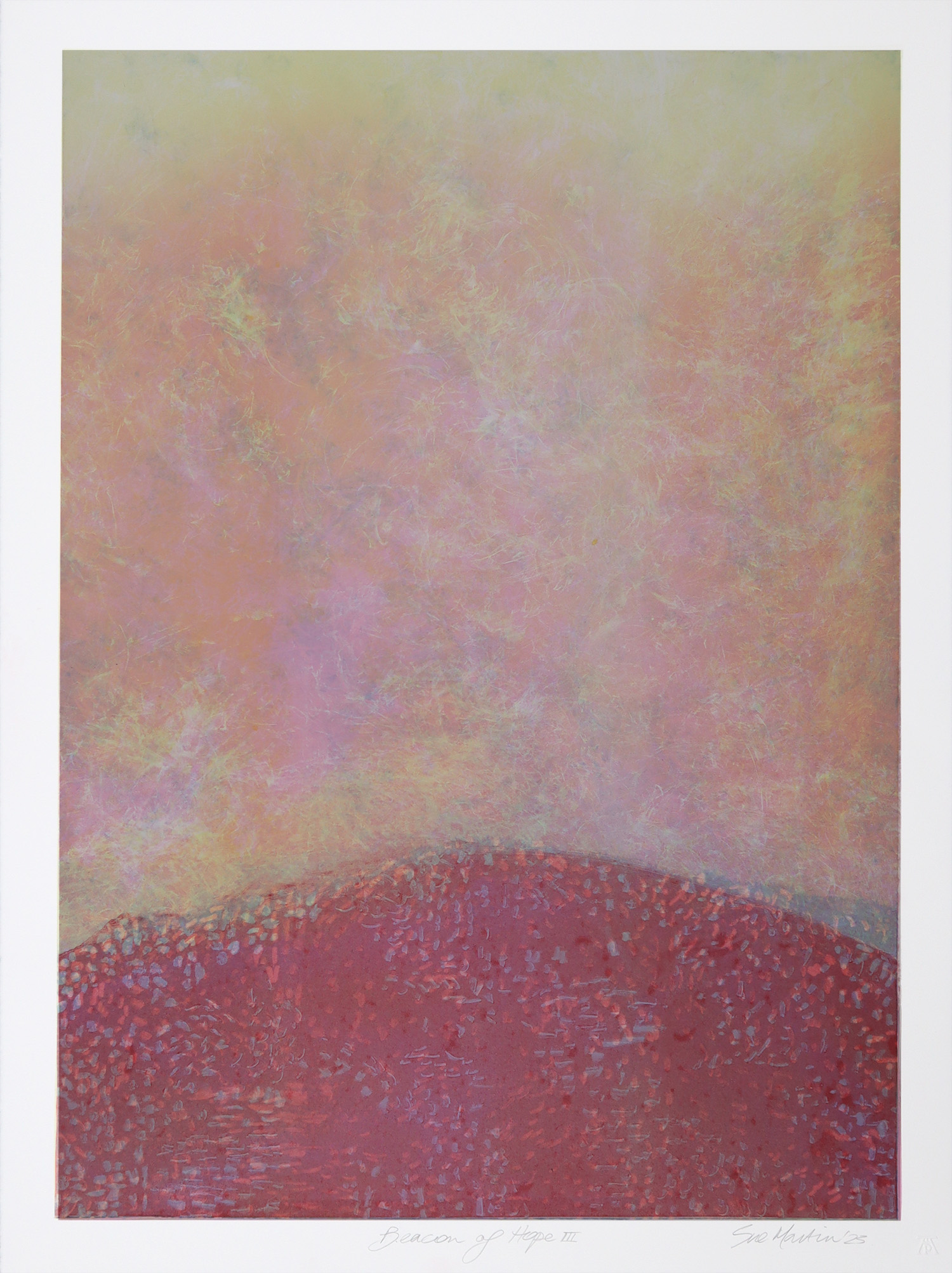 Title: Beacon of Hope III
Medium: Monotype
Paper size: 77 x 56 cm
Image size: 70 x 50.5 cm
Edition size: 1/1
Price: R 7 550 (excl.VAT)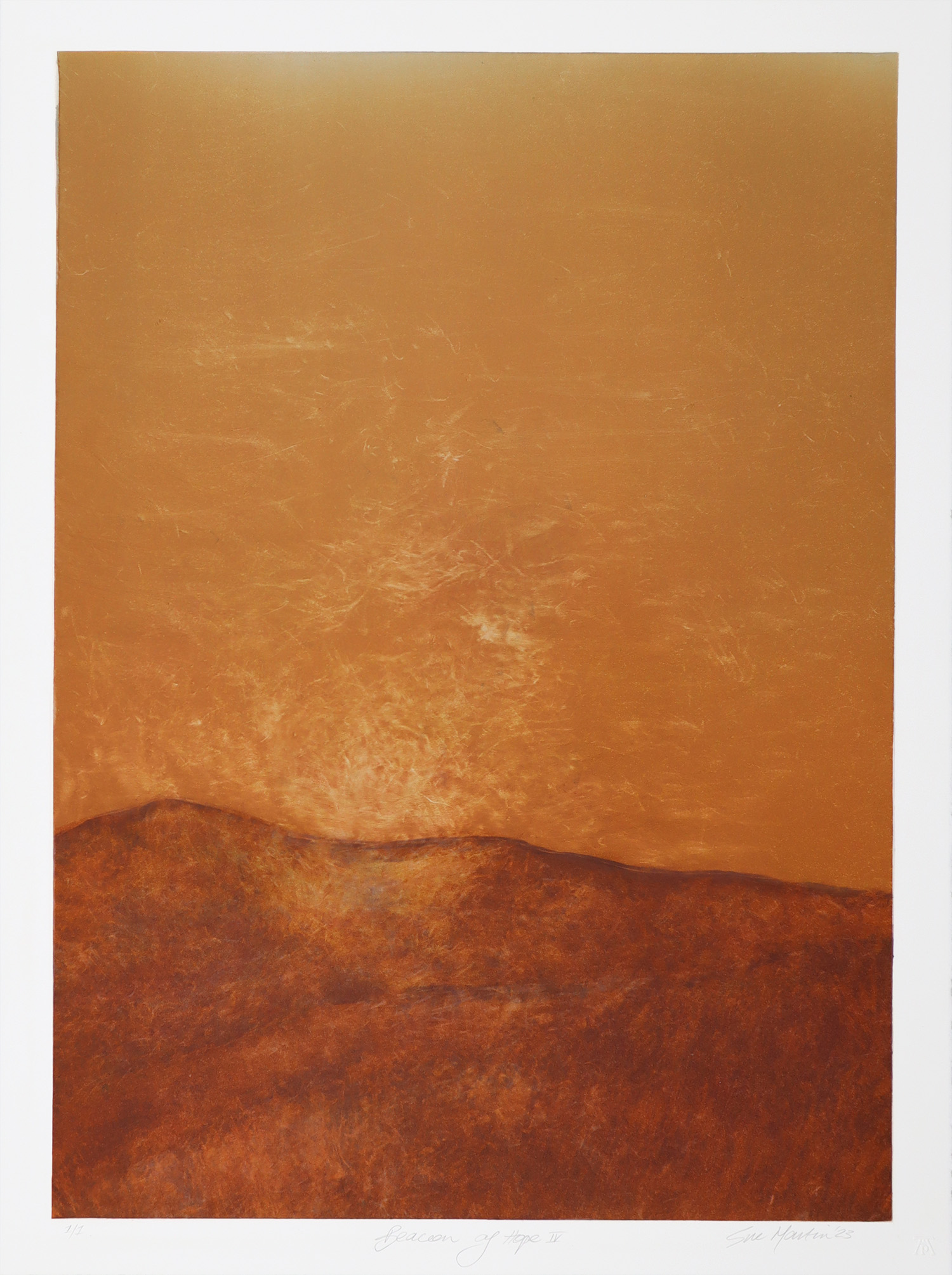 Title: Beacon of Hope IV
Medium: Monotype
Paper size: 77 x 56 cm
Image size: 70 x 50.5 cm
Edition size: 1/1
Price: R 7 550 (excl.VAT)


Title: Beacon of Hope V
Medium: Monotype
Paper size: 77 x 56 cm
Image size: 70 x 50.5 cm
Edition size: 1/1
Price: R 7 550 (excl.VAT)


Title: Beacon of Hope VI
Medium: Monotype
Paper size: 77 x 56 cm
Image size: 70 x 50.5 cm
Edition size: 1/1
Price: R 7 550 (excl.VAT)


Title: Beacon of Light VII
Medium: Monotype
Paper size: 77 x 56 cm
Image size: 70 x 50.5 cm
Edition size: 1/1
Price: R 7 550 (excl.VAT)


Title: Beacon of Light VIII
Medium: Monotype
Paper size: 77 x 56 cm
Image size: 70 x 50.5 cm
Edition size: 1/1
Price: R 7 550 (excl.VAT)


Title: Beacon of Light IX
Medium: Monotype
Paper size: 77 x 56 cm
Image size: 70 x 50.5 cm
Edition size: 1/1
Price: R 7 550 (excl.VAT)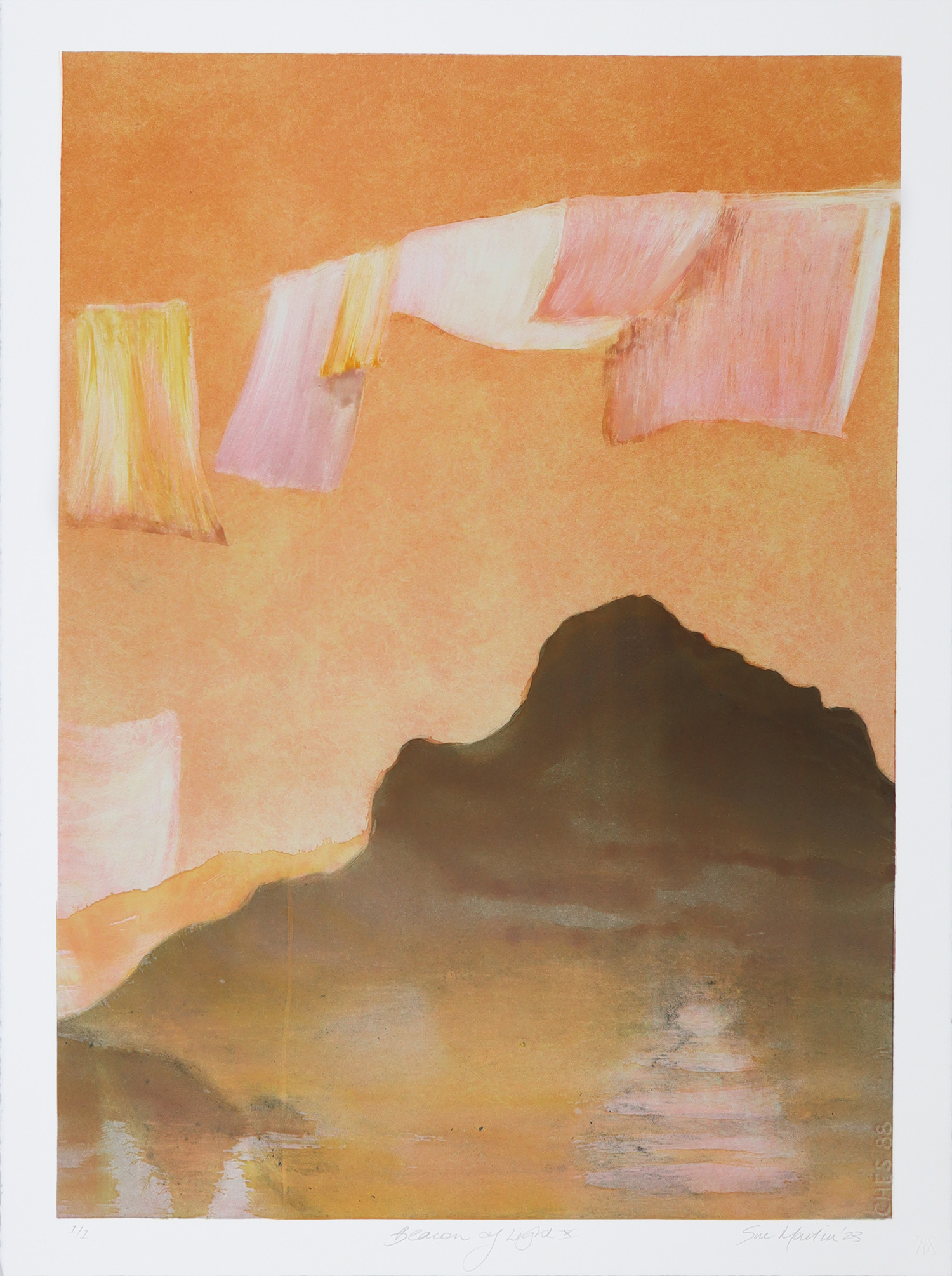 Title: Beacon of Light X
Medium: Monotype
Paper size: 77 x 56 cm
Image size: 70 x 50.5 cm
Edition size: 1/1
Price: R 7 550 (excl.VAT)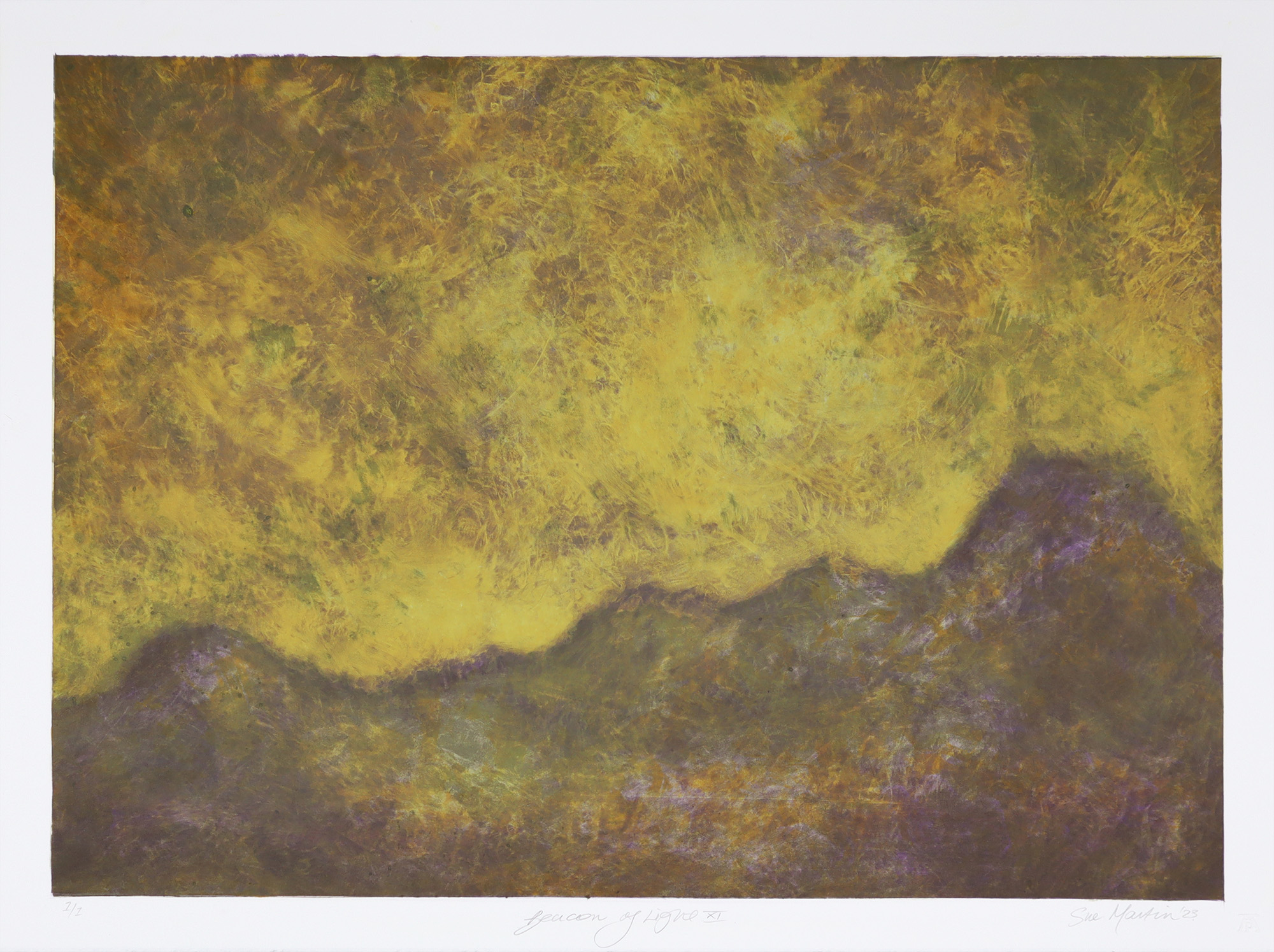 Title: Beacon of Light XI
Medium: Monotype
Paper size: 77 x 56 cm
Image size: 70 x 50.5 cm
Edition size: 1/1
Price: R 7 550 (excl.VAT)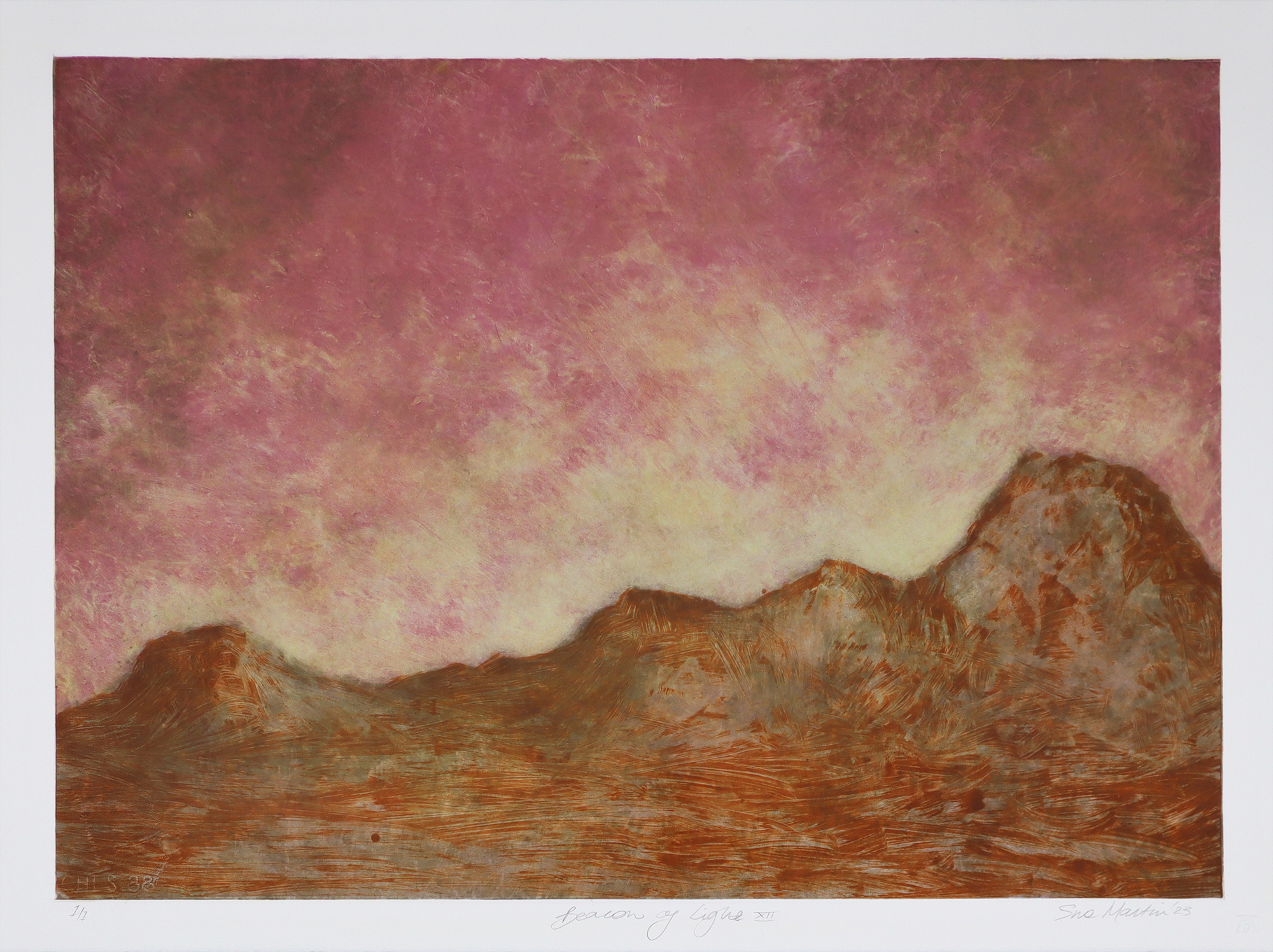 Title: Beacon of Light XII
Medium: Monotype
Paper size: 77 x 56 cm
Image size: 70 x 50.5 cm
Edition size: 1/1
Price: R 7 550 (excl.VAT)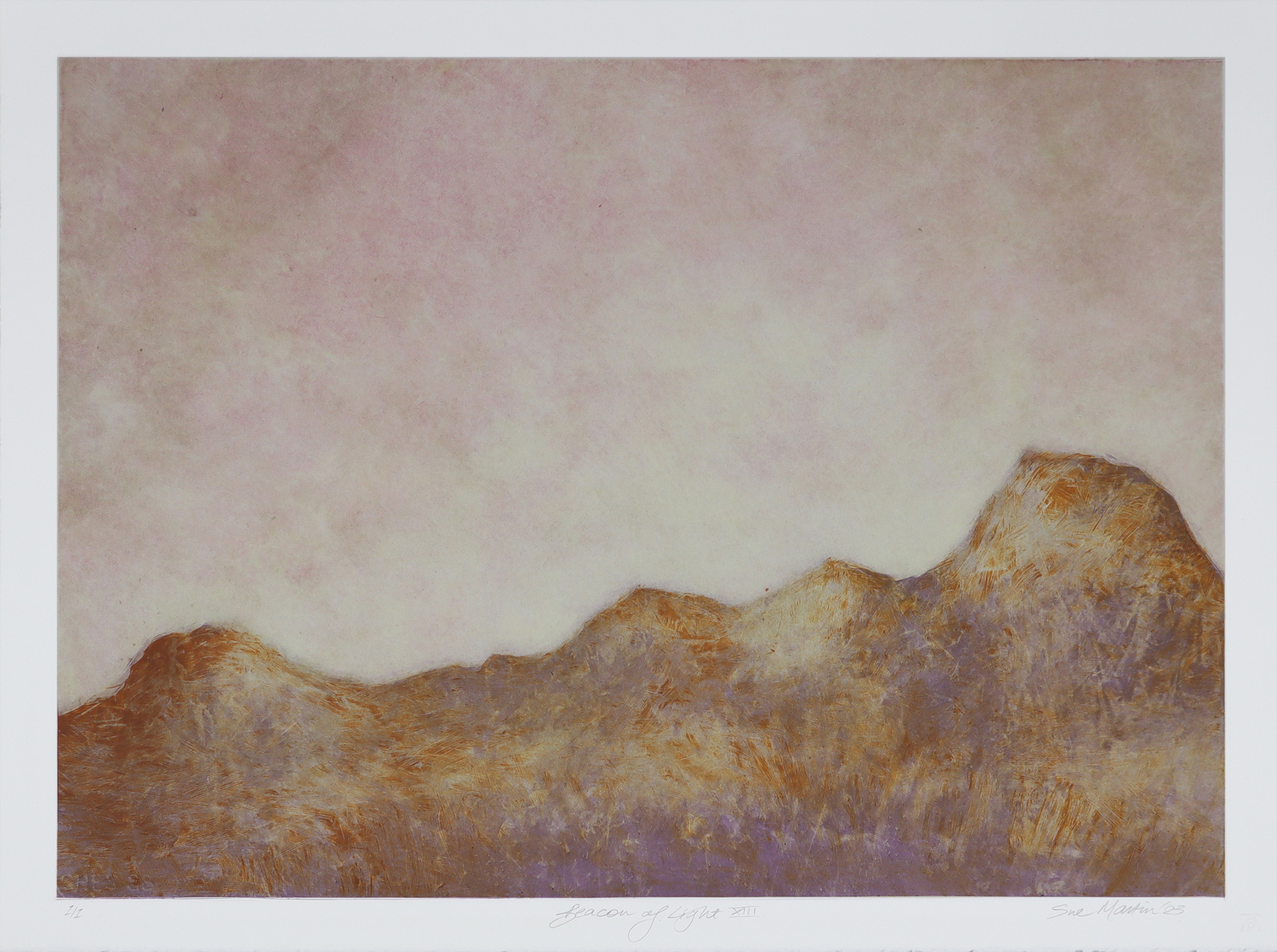 Title: Beacon of Light XIII
Medium: Monotype
Paper size: 77 x 56 cm
Image size: 70 x 50.5 cm
Edition size: 1/1
Price: R 7 550 (excl.VAT)