John Phalane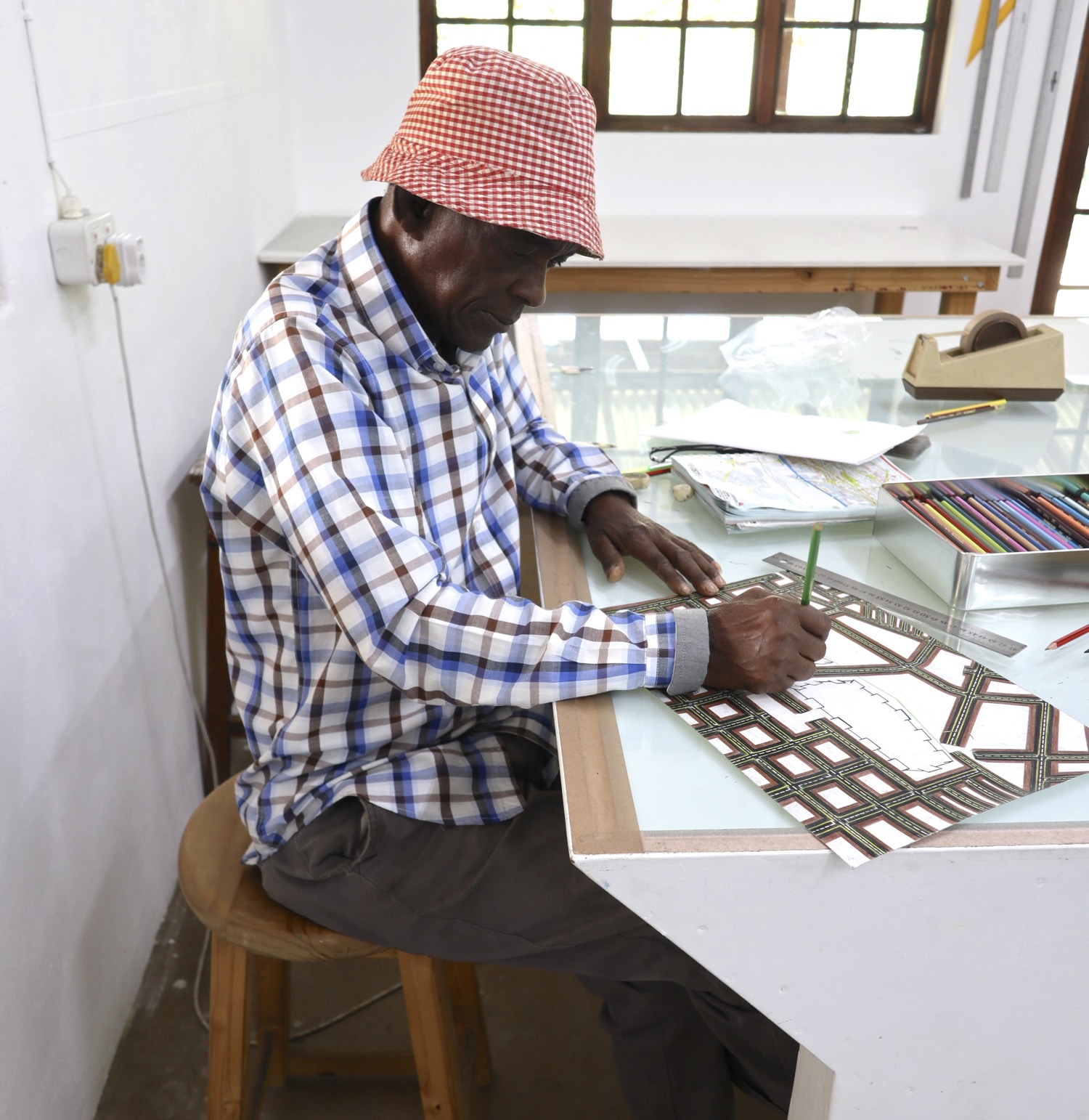 John Phalane is a self-taught artist who started to work in pencil on paper in 2004. Phalane was born in 1957 in Tzaneen and as a young man left for Johannesburg where he worked mainly as a driver within the city. Later he focussed on the the long routes between Gauteng and Limpopo before deciding to take the maps out of his head and put them to paper. He works from his studio in the village of Ga-Kgole, Limpopo.
Phalane draws with intensity and focus, manipulating existing maps into something of his own and thereby claiming ownership of the spaces to which he was denied access without permission for most of his life. He immerses himself in the drawing process, often working throughout the night, working pencil into the paper until it gets a glossy surface. Phalane draws starting at the road. The road is the armature and everything grows from there outwards. His colour choices are vibrant and as intense as his focus. For these two prints, he chose to focus on Johannesburg. Phalane has an encyclopaedic knowledge of roads, maps and  South African and British history.
With his inclusion of Dan Pienaar Park in the one print, he told us that General Dan Pienaar was the leader of the South African forces during the decisive battle of El Alamein in 1942, where the South Africans fought on the side of the British against the Germans and managed to push Rommel's forces into retreat. Coincidentally it was in this battle that Mark Attwood's grandfather died.
Phalane manipulates maps into beautiful abstractions of real places taking the viewer away from the grit of the streets into an aerial view of something transformative.
New Editions from The Artists' Press

Artists A - L (listed by surname)
Artists M- X (listed by surname)
For orders (with free shipping) or any other enquiries, please contact us.
Title: Joburg, Malvern
Medium: Eleven colour lithograph
Paper size: 34.8 x 46.4 cm
Image size: 29 x 40.5
Edition size: 35
Price: R 5 500 (excl. VAT)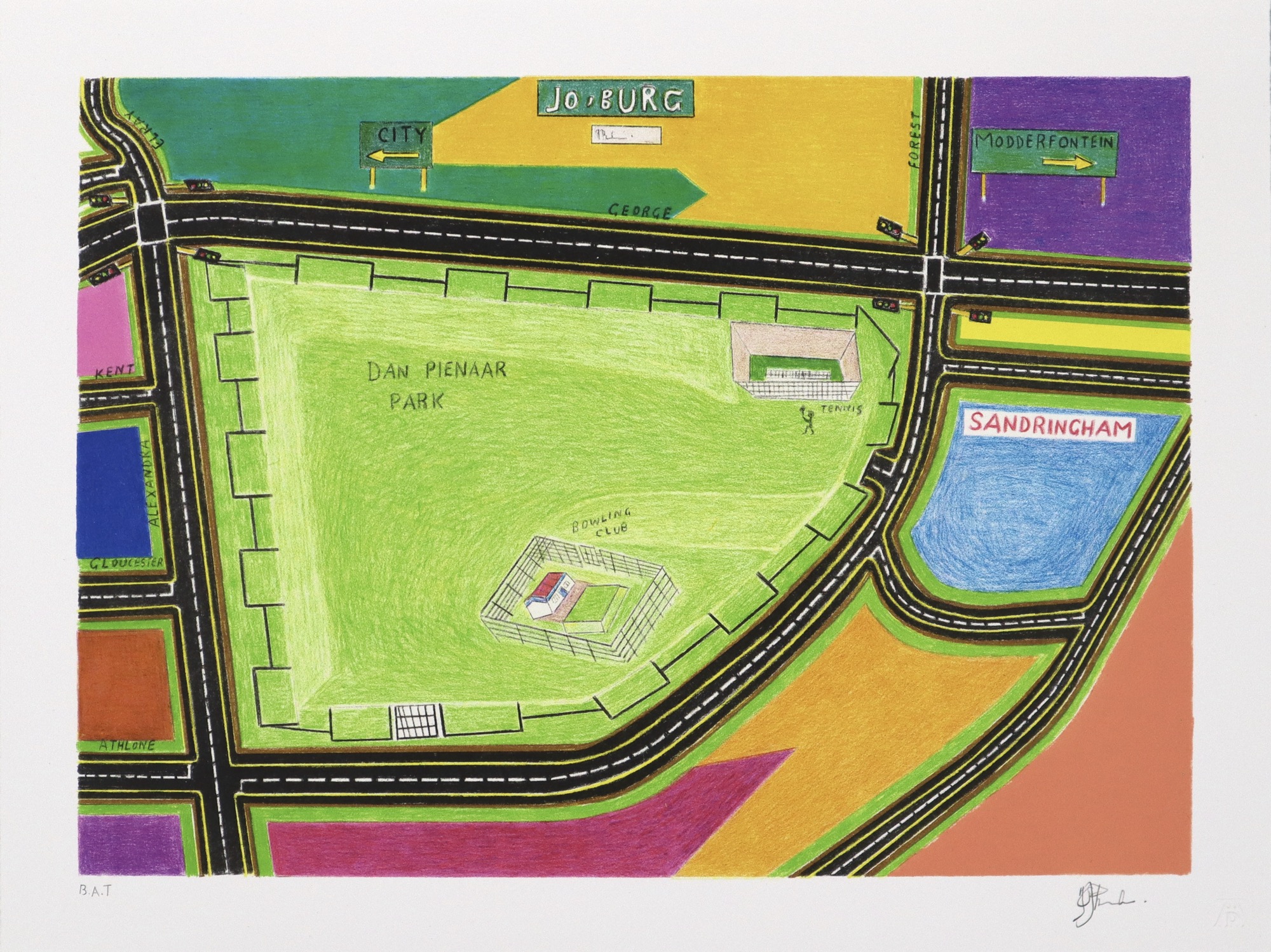 Title: Joburg, Sandringham
Medium: Twelve colour lithograph
Paper size: 34.8 x 46.4 cm
Image size: 29 x 40.5
Edition size: 35
Price: R 5 500 (excl. VAT)