Espoir Kennedy
Espoir Kennedy was invited to come and work at The Artists' Press at the end of 2003 after we had seen one of his salon banners on the side of the road in Carolina, Mpumalanga. Kennedy's graphic sense and connection with his subject matter excited us as soon as we saw his work. Although he had never worked with prints before he took to the medium immediately and soon his confidence started to shine on paper as much as it does on cloth.

Espoir Vyizigiro Kennedy was born in 1976 in Bujumbura, Burundi. He studied at Complexe Scolaire Congoleuse (Burundi) graduating in 2001 with a diploma in biology and chemistry. In 1996, he began to paint hair salon posters and shop signs for local business people, as well as landscapes for the tourist market in Burundi. When war broke out his family fled the Burundi genocide and now live in the Congo.

In 2002, the artist came to South Africa and settled in Durban, where he paints haircut banners and signs for South African salons as well as doing digitally designed and printed shop signage.

Kennedy customizes each of his banners according to who his clients want to feature on their salons. His "commands" come from all over South Africa and his work can be seen on pavements from Johannesburg and Carolina to Mthatha and Estcourt. He has also been commissioned to do family portrait banners.

Kennedy has been commissioned by Cell C to do portraits with "084" shaved in haircuts for advertising use and is also a painter of custom-built coffins with special shapes, like cell phones, cigarettes, bibles and fish. Espoir Kennedy paints "because it is inside me, it is my life, a God-given talent"

Popular culture and iconography inspire him. Television personalities, movie stars, soccer players, musicians and politicians, as well as the simply stylish are his preferred subjects.

Below is an example of one of his signs at a pavement salon in Estcourt, KwaZulu-Natal.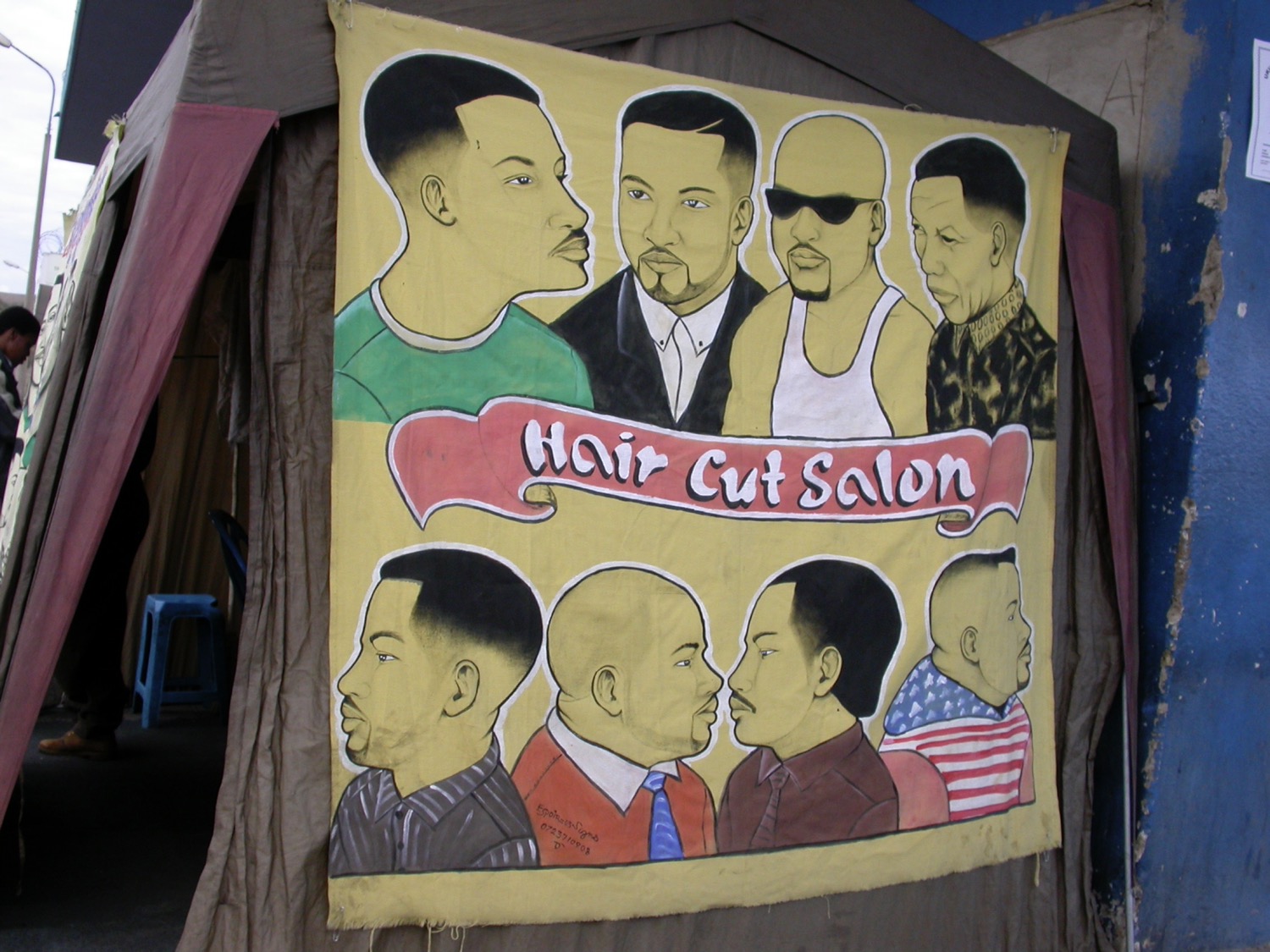 For orders (with free shipping) or any other enquiries, please contact us.

Portraits

A series of nine images of popular icons.
Medium: hand printed lithographs (amount of colours varies per print)
Paper size: 49.5 x 38 cm
Image size: 36.5 x 28 cm
Edition size: 20 (per print)
Price: R 2 100 each (excl.VAT)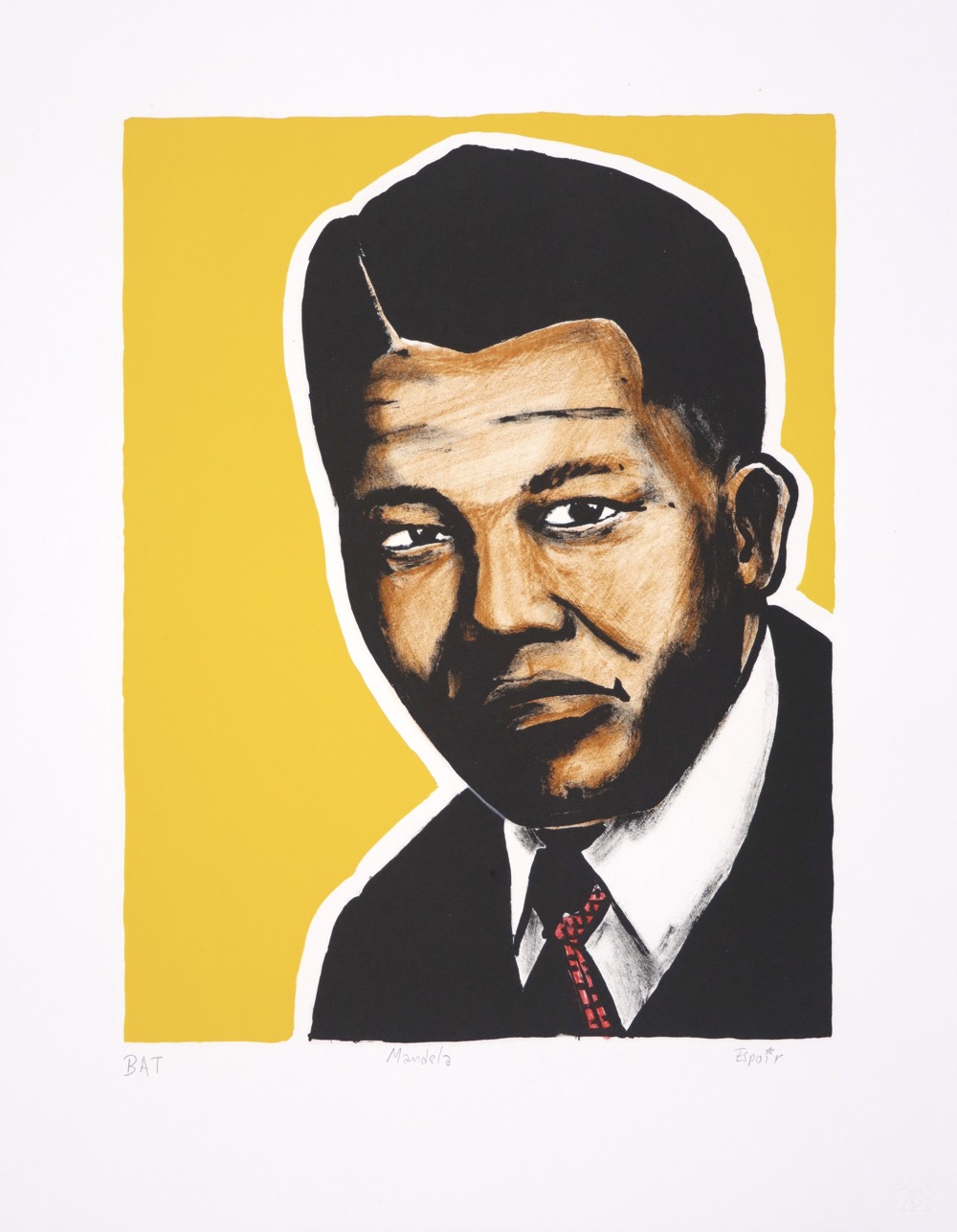 Mandela
SOLD OUT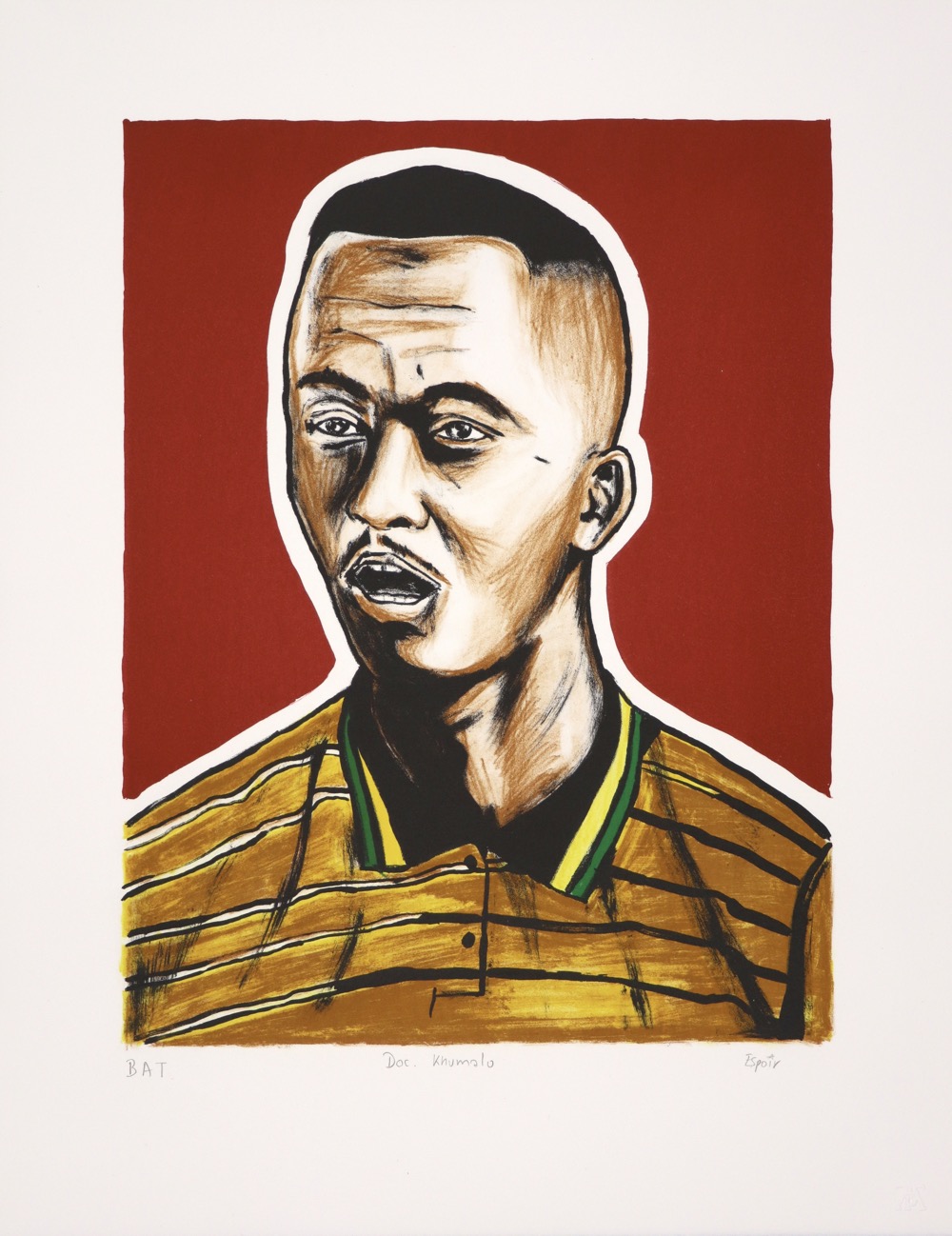 Doc Khumalo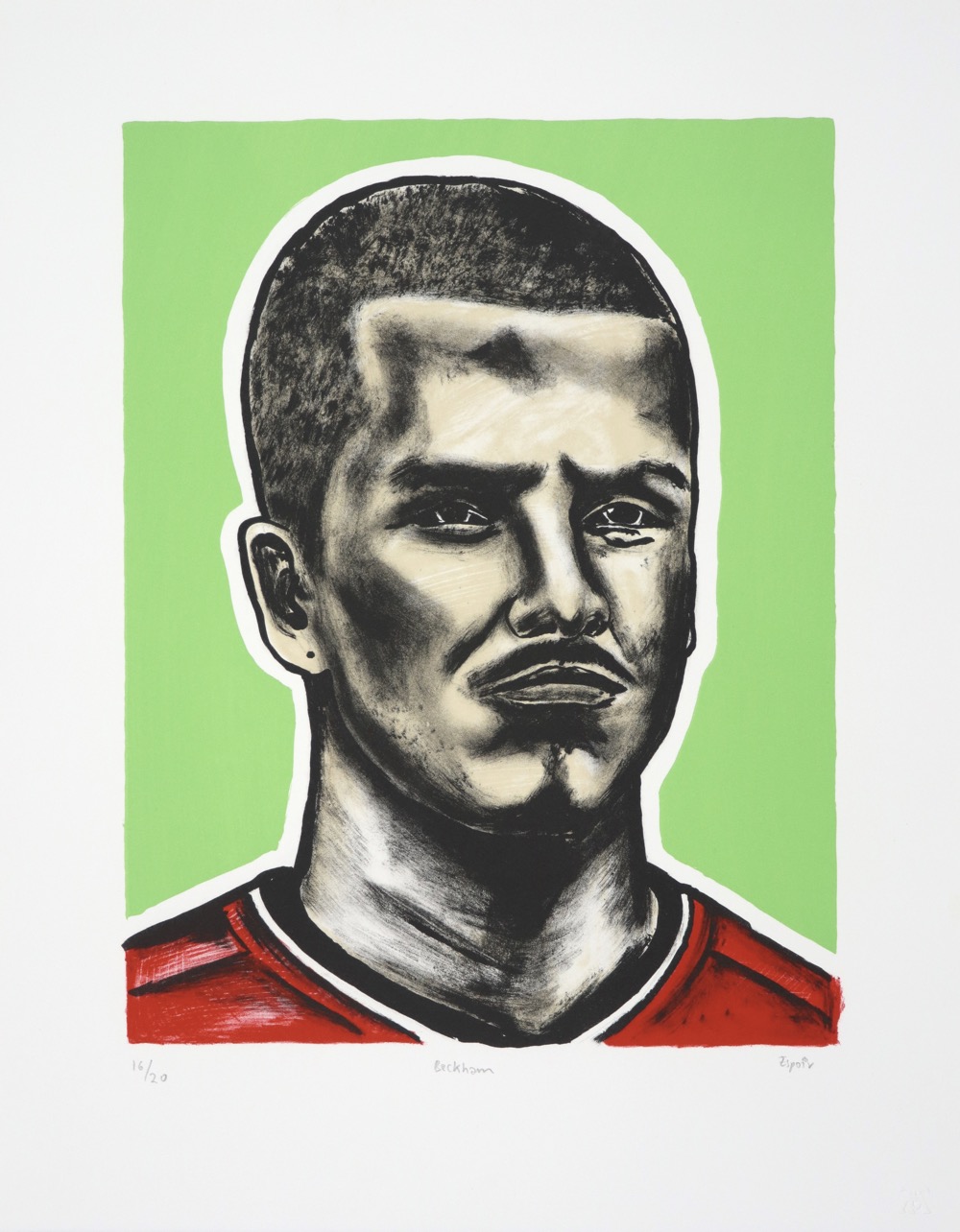 Beckham


Zola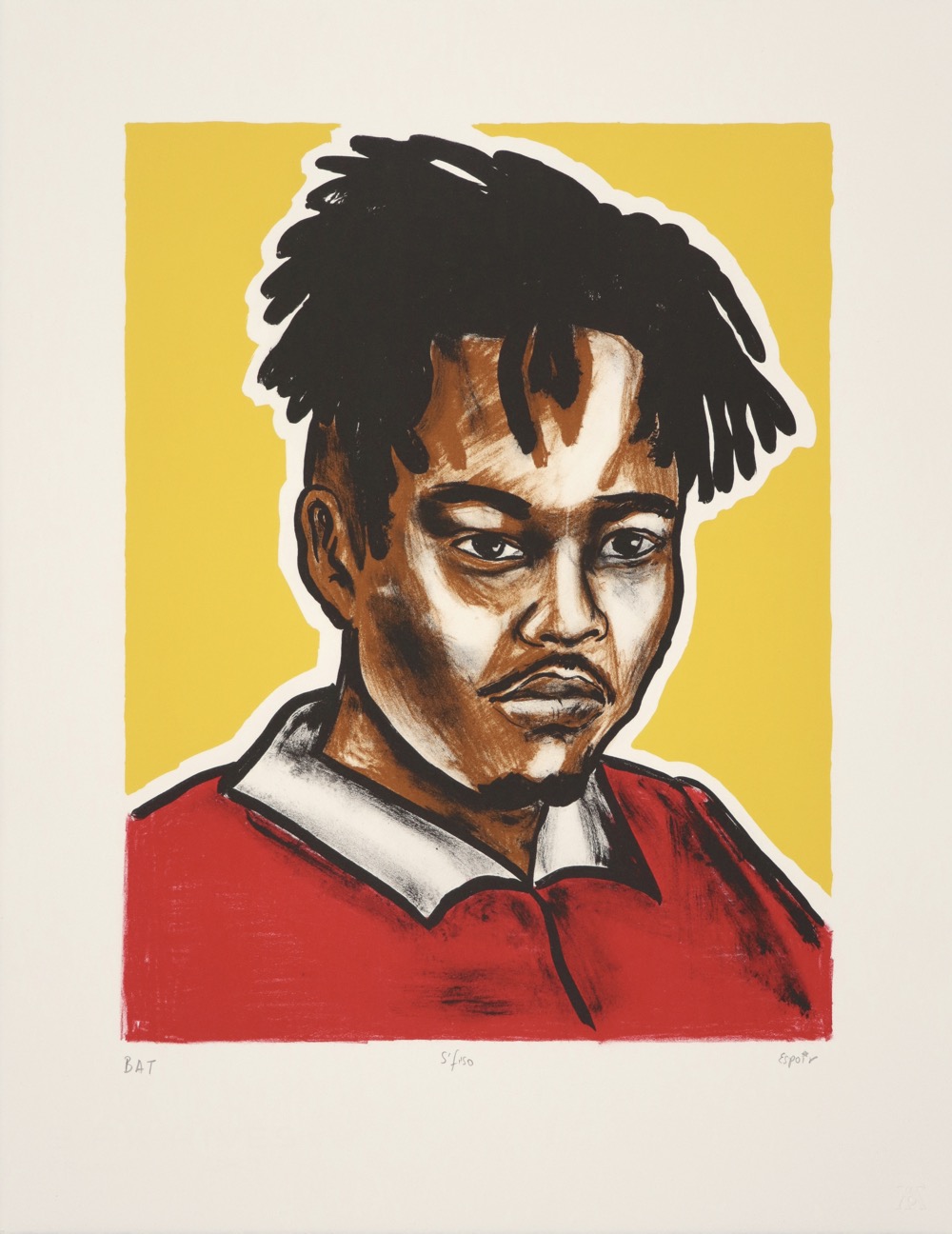 Sfiso


Mr Cool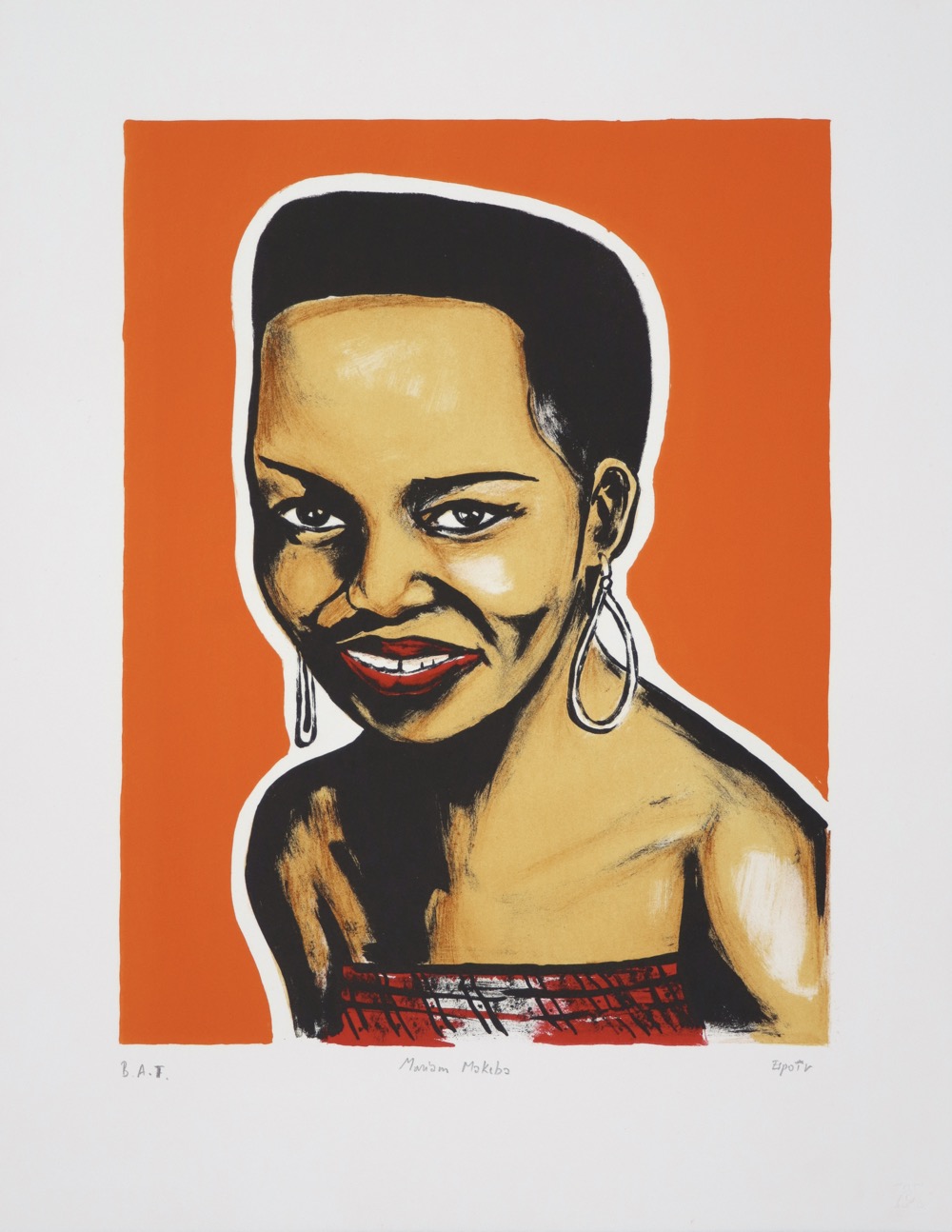 Miriam Makeba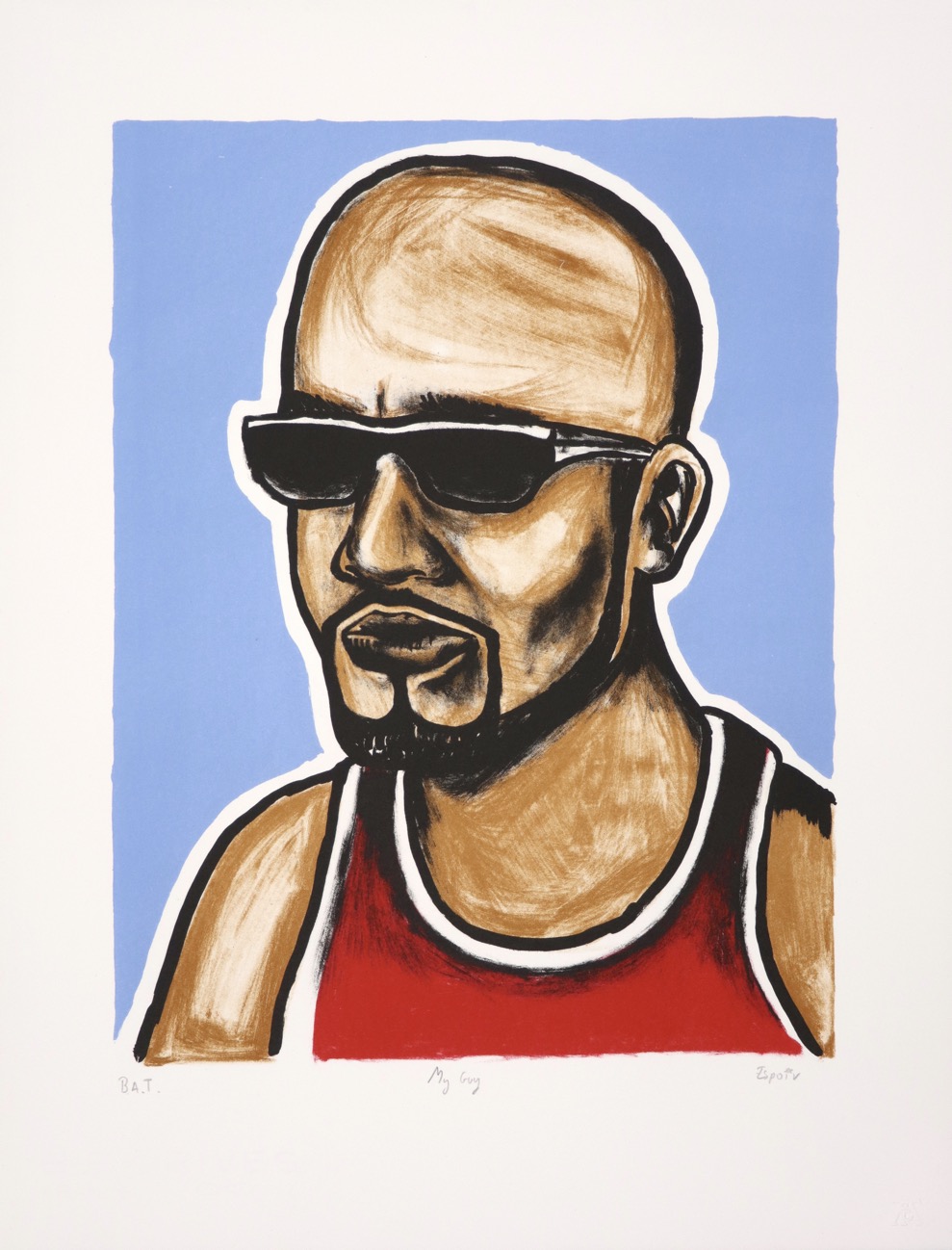 My Guy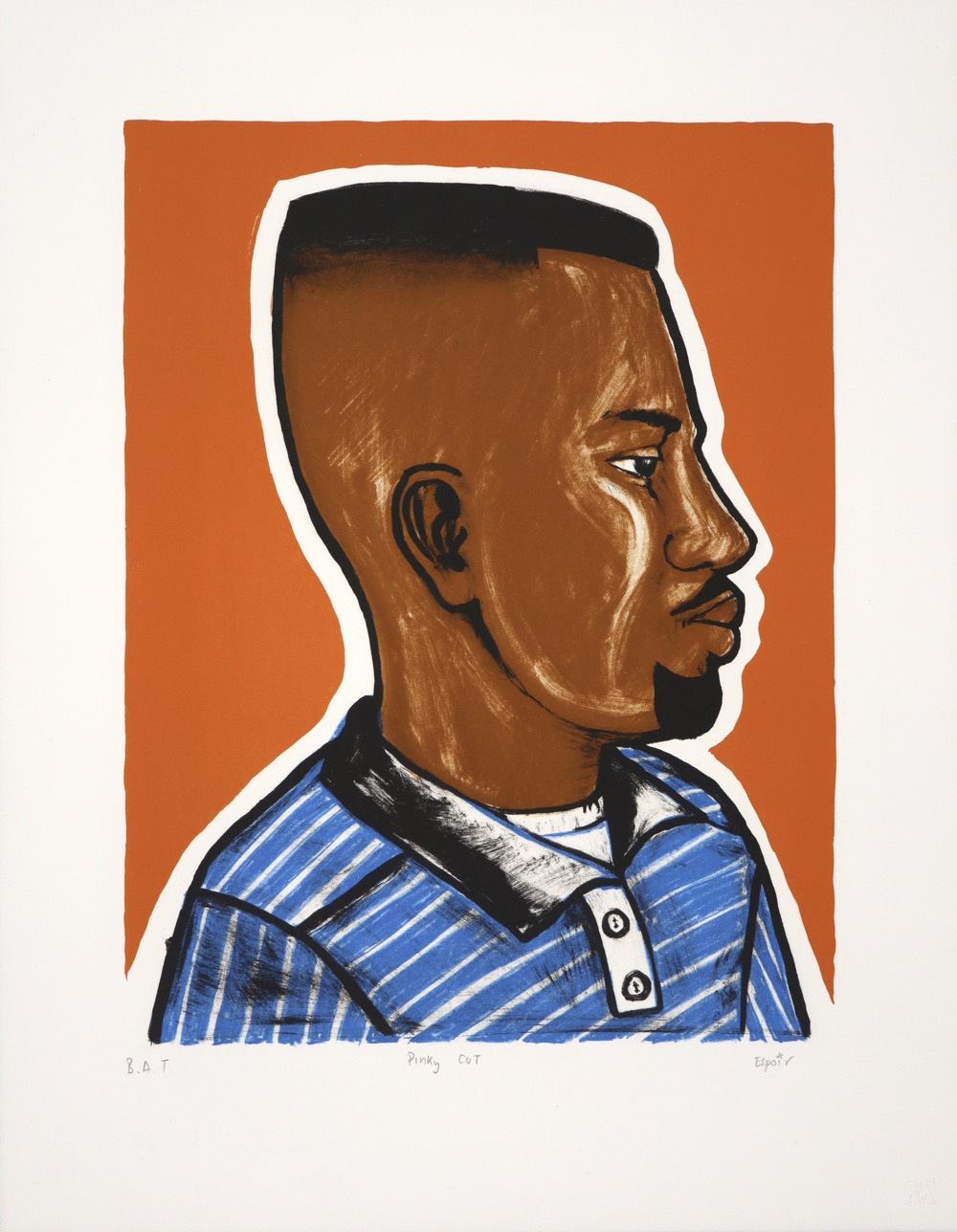 Pinky Cut

Follow Espoir Kennedy on Instagram