Clive van den Berg lithographs

Clive van den Berg worked on these prints at The Artists' Press from 1991 to 1994. They appear here as part of The Artists' Press archive.
To see other work in our archive please click here
For prints that are still available for sale go to artists A - L and M - X (listed alphabetically by surname).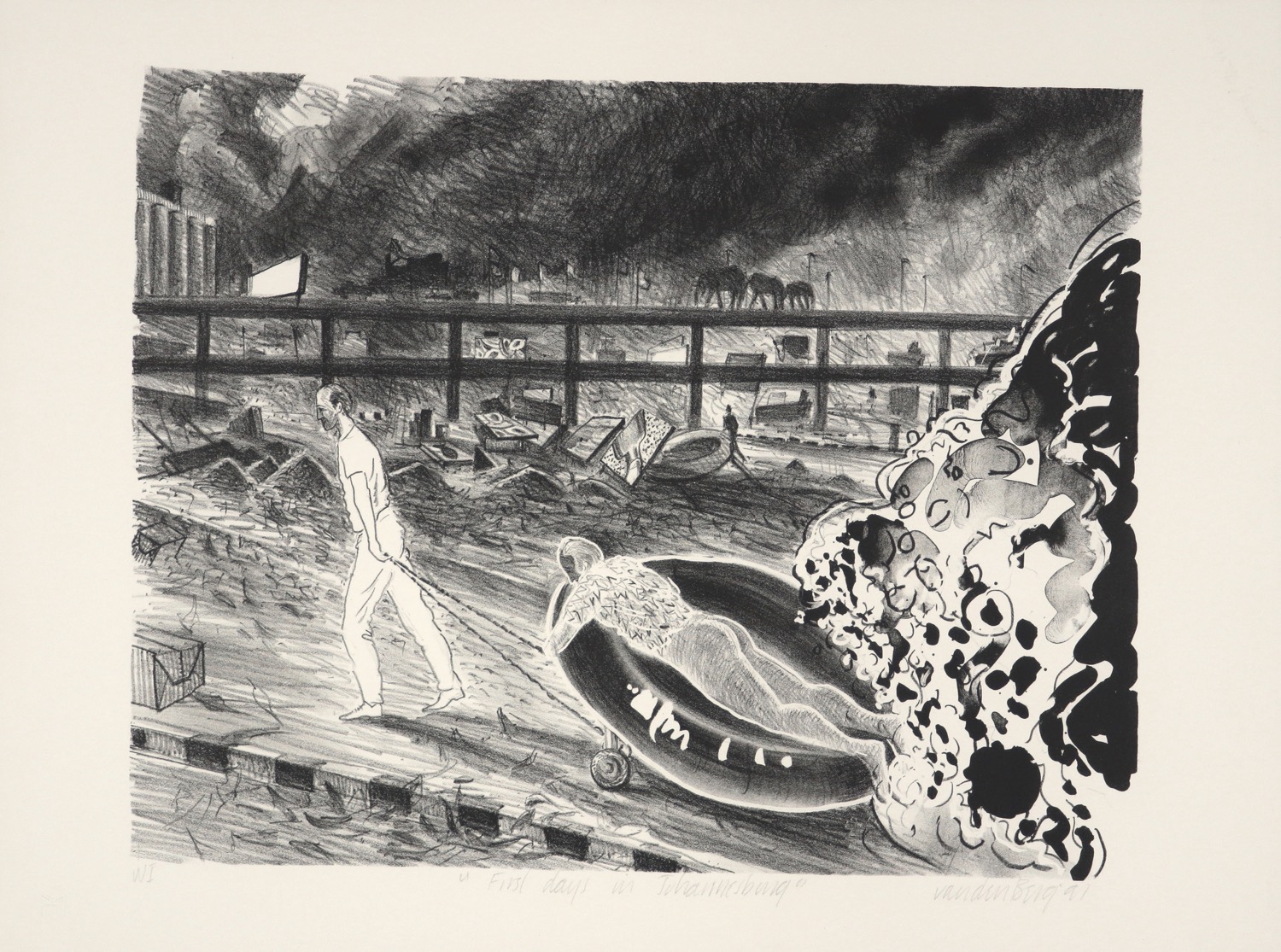 Title: First days in Johannesburg
Medium: Single colour lithograph
Paper size: 27 x 34 cm
Date: 1991
Price: SOLD OUT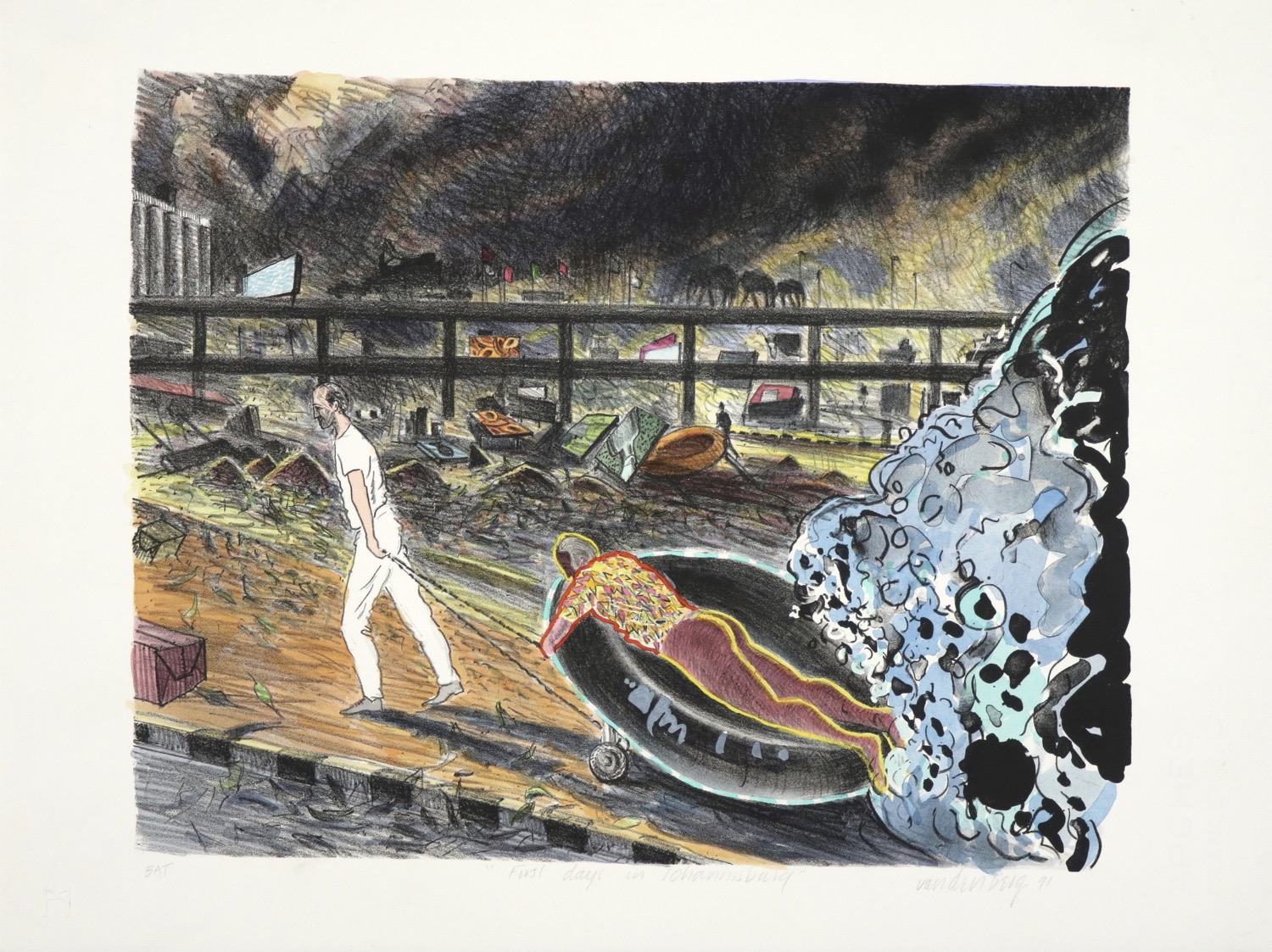 Title: First days in Johannesburg
Medium: Hand coloured lithograph
Edition size: 10
Paper size: 27 x 34 cm
Date: 1991
Price: SOLD OUT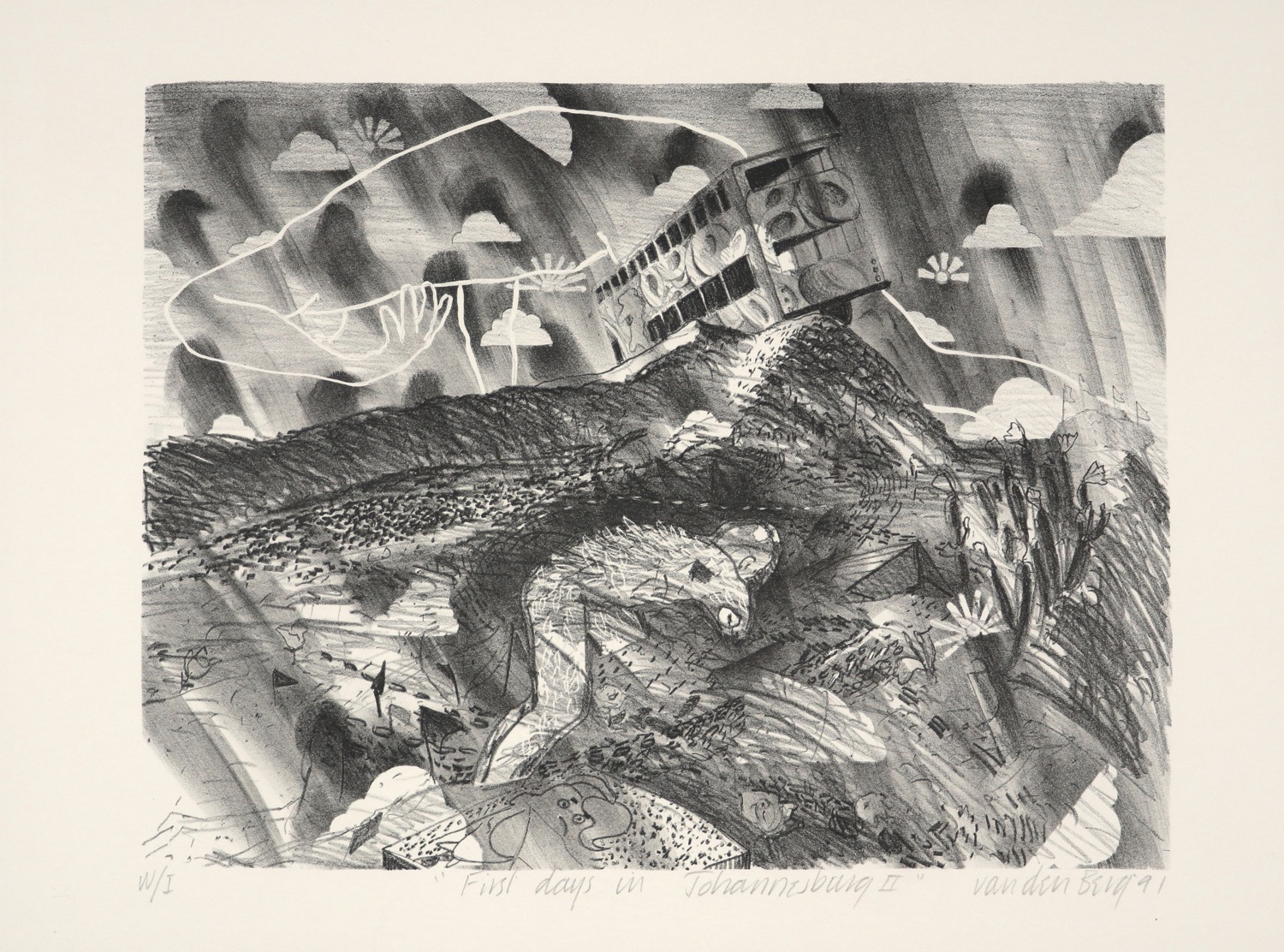 Title: First days in Johannesburg II
Medium: Single colour lithograph
Edition size: 15
Paper size: 27 x 34 cm
Date: 1991
Price: SOLD OUT
Title: First days in Johannesburg II
Medium: Hand coloured lithograph
Edition size: 15
Paper size: 27 x 34 cm
Date: 1991
Price: SOLD OUT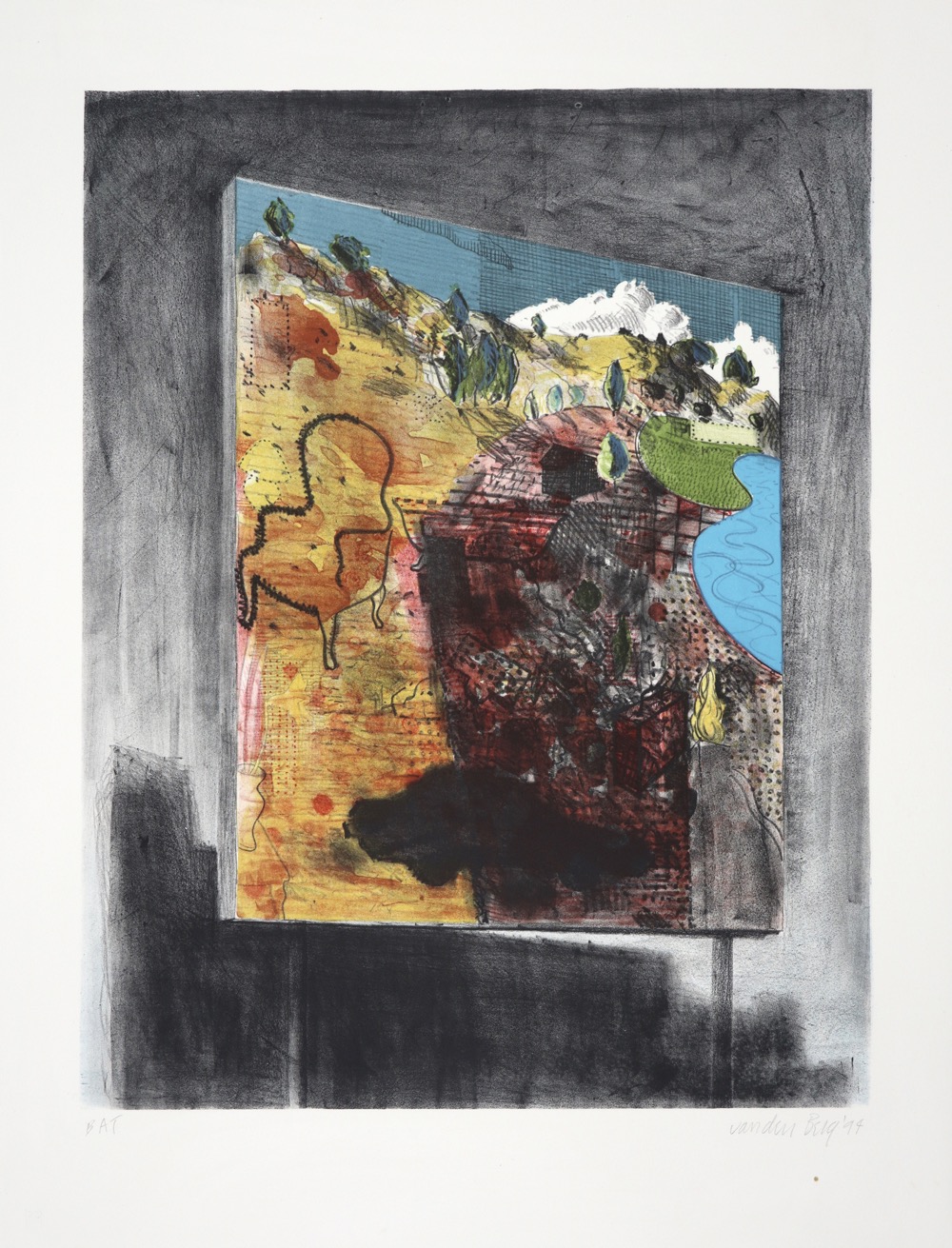 Title: Untitled
Medium: Seven colour lithograph
Edition size: 15
Paper size: 66 x 51 cm
Date: 1994
Price: SOLD OUT
Title: Untitled
Medium: Single colour lithograph
Edition size: 15
Paper size: 23 x 18 cm
Date: 1992
Price: SOLD OUT