The Value of Original Prints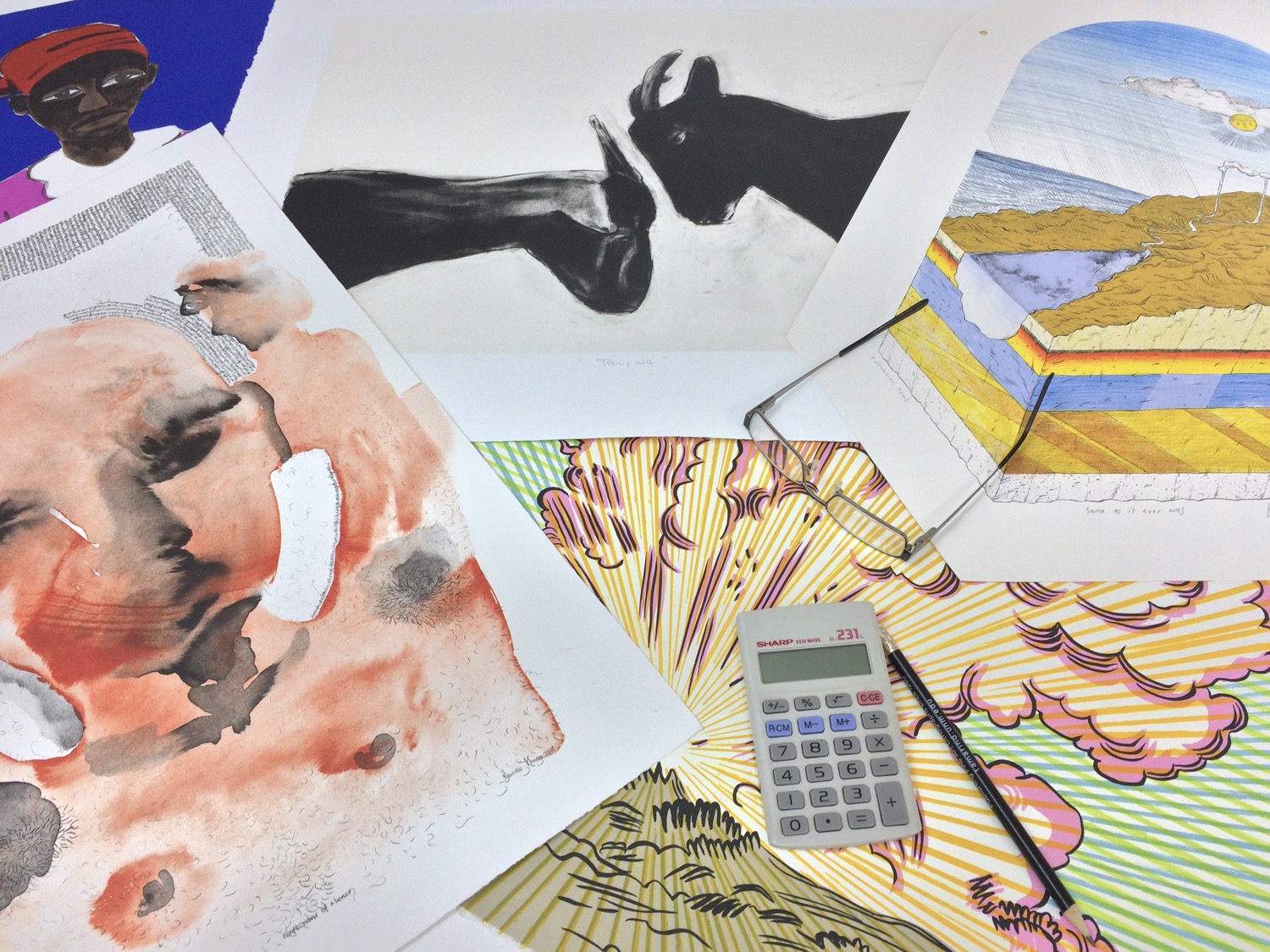 New editions from The Artists' Press
Artists list A to L (listed alphabetically by surname)
Artists list M to X (listed alphabetically by surname)
Determining the value of original prints can be tricky for collectors. What follows are some notes and pointers that will help you to make a wise choice. An original print refers to a wide range of printing media and usually indicates that the work has been produced by hand as opposed to mass printing done on a commercial printing press such as those used to produce magazines and advertising posters. A reproduction is when a printed image is made of something that was not a print in its original form. Thus an oil painting can be reproduced as a print but it is not an original print. Often such reproductions are hand signed by the artist and are sold as original prints when in fact they are not. This comes about as there is so little awareness about what an original print is.

People are also led to believe prints are somehow less valuable than a painting or a sculpture. However, this depends on the artist and on the image. The well known South African artist William Kentridge has proved this with much of his two-dimensional work being print related.

There is the misconception that the lower the edition numbers of your print the higher the value of the print. This only applies sometimes and then only to certain print techniques such as etching where the plate can become worn down if a very large edition is printed. However, this is not the case with original lithographs, letterpress prints or lino cuts.

Prints are a good way to start an art collection as their relatively low price means that one can build up a collection of work by a number of artists and over the years one will start to get a sense of which artists that you support are doing well on the art market. Original prints allow one to hedge your bets and spread your risk. One only has to look at the prices that work by John Muafangejo and Azaria Mbatha fetch to realise that people who bought their work early on made some wise investments!