Penny Siopis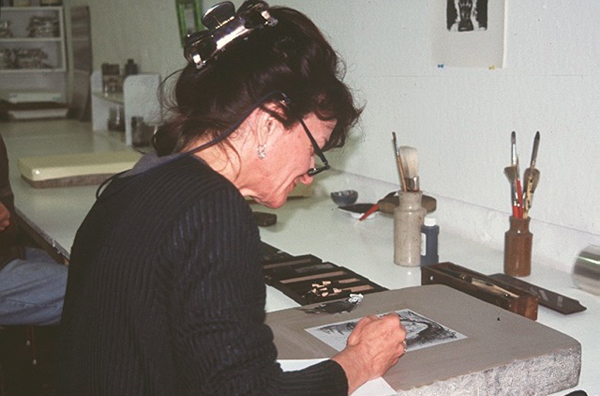 Penny Siopis was born in 1953 in the semi-desert town of Vryburg in the Northern Cape. Siopis has exhibited locally and internationally since 1975 and has won a variety of awards including the Volkskas Atelier Award and the Vita Art Now award. Currently, she is Honorary Professor at The Michaelis School of Fine Art (University of Cape Town) and is represented in South Africa by Stevenson Gallery.

In the Pinky Pinky series of hand printed lithographs Penny Siopis explores the psychological and mythical terrain of South African teenage girls. Pinky Pinky is a ''mythical" figure that makes himself known to prepubescent and pubescent girls in the largely Black townships and schools of South Africa. He tends to be an urban creature but has put in an appearance in rural areas.

Pinky Pinky haunts toilets, mostly public toilets, and places where teenage girls find themselves alone. He molests girls and has been accused of rape. Pinky Pinky is a very real figure for many girls and embodies the fears and anxieties that girl's face as their bodies develop and their social standing changes. He can also be seen as a figure that has grown out of the neurosis that can develop in a society that experiences such upheaval and inequality as is found in South Africa. A country in which rape and the abuse of women and children are extremely high. Pinky Pinky plays a game of hide and seek, taking advantage of adolescent angst made all the more complex by growing up in a society wracked by violence and uncertainty. Pinky Pinky is a figure that does not get discussed much by adults and is virtually unknown of in white society and yet he permeates the reality of many South Africans.

For the three smaller prints Siopis used the Star newspaper (a Johannesburg daily) as her starting point. Thus Renaldo (it was the time of the World Cup), a Zimbabwean Farmer (Zimbabwean land crisis reaching fever pitch) and Model Prisoners (widespread corruption at Bloemfontein prison exposed by inmates on video) are used as a way of conveying some of the facets represented by Pinky Pinky.

Artists at The Artists' Press A to L (listed by surname)

Artists at The Artists' Press M to X (listed by surname)
For orders (with free shipping) or any other enquiries, please contact us.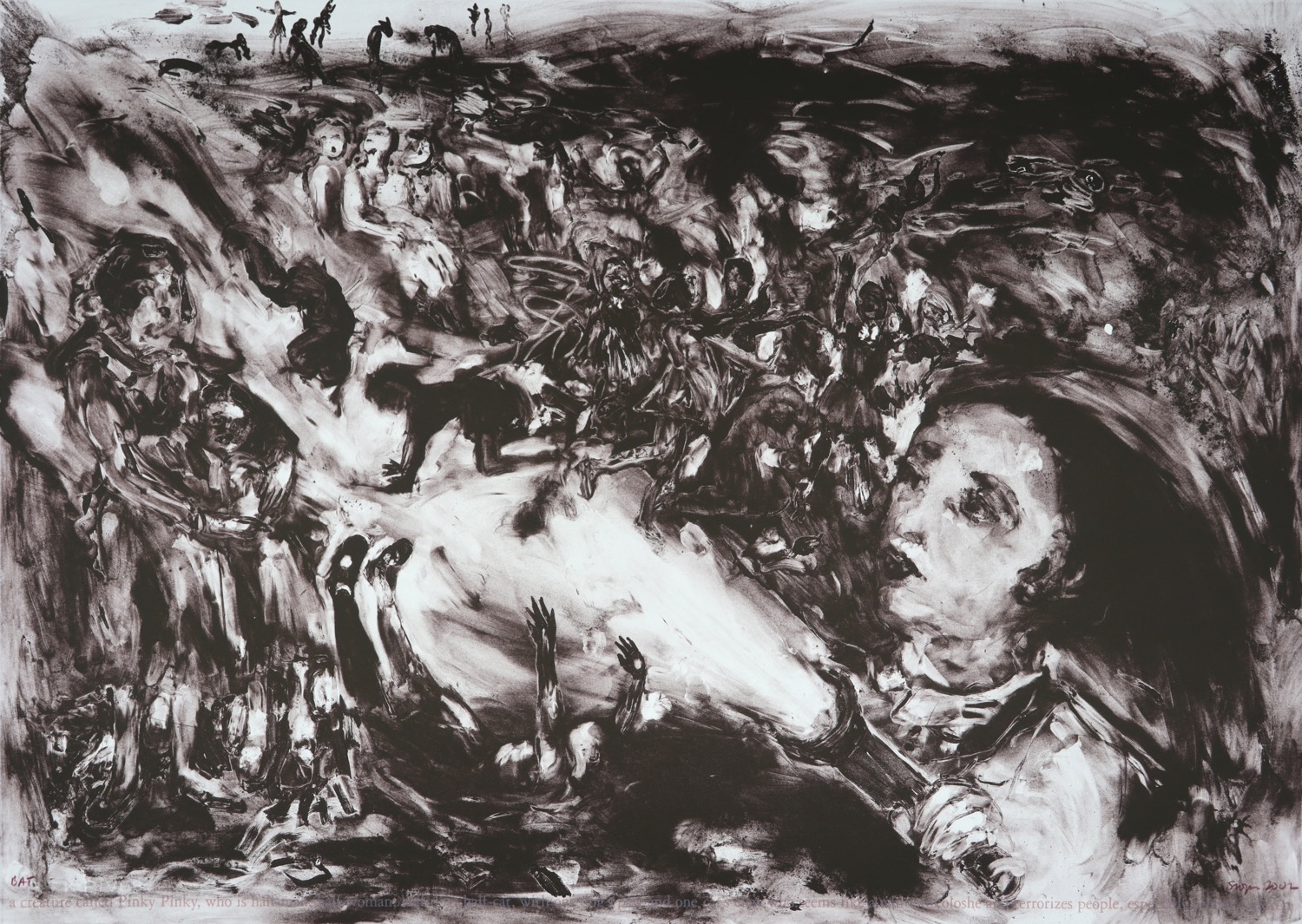 Title: Untitled (a creature called Pinky Pinky....)
Medium: Two colour lithograph combined with relief print
Size: 75.4 x 106 cm
Edition size: 25
Price: R 15 500 (excl.VAT)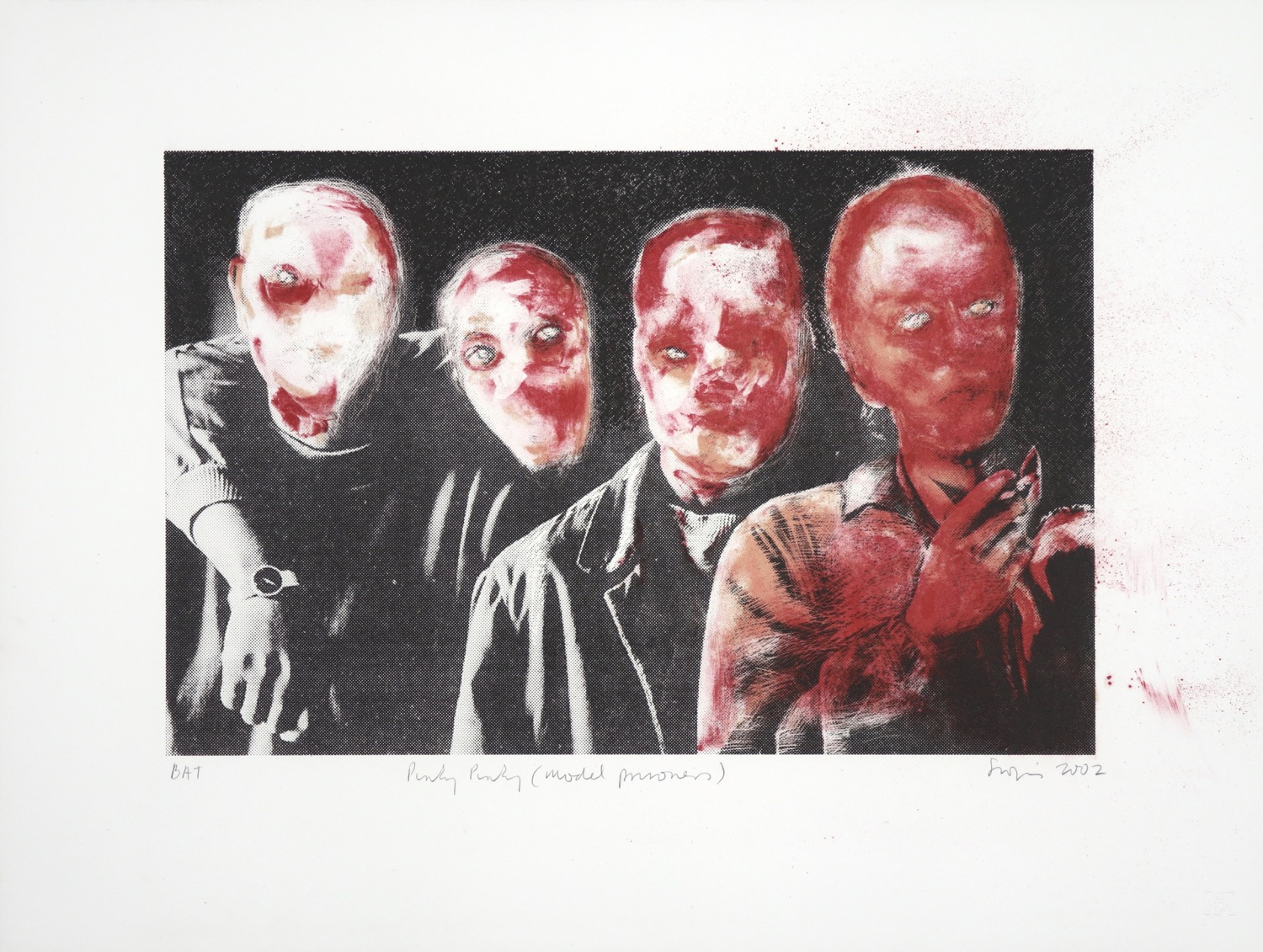 Title: Pinky Pinky (Model Prisoners)
Medium: Six colour lithograph
Size: 38 x 50.5 cm
Edition size: 40
Price: R 8 100 (excl.VAT)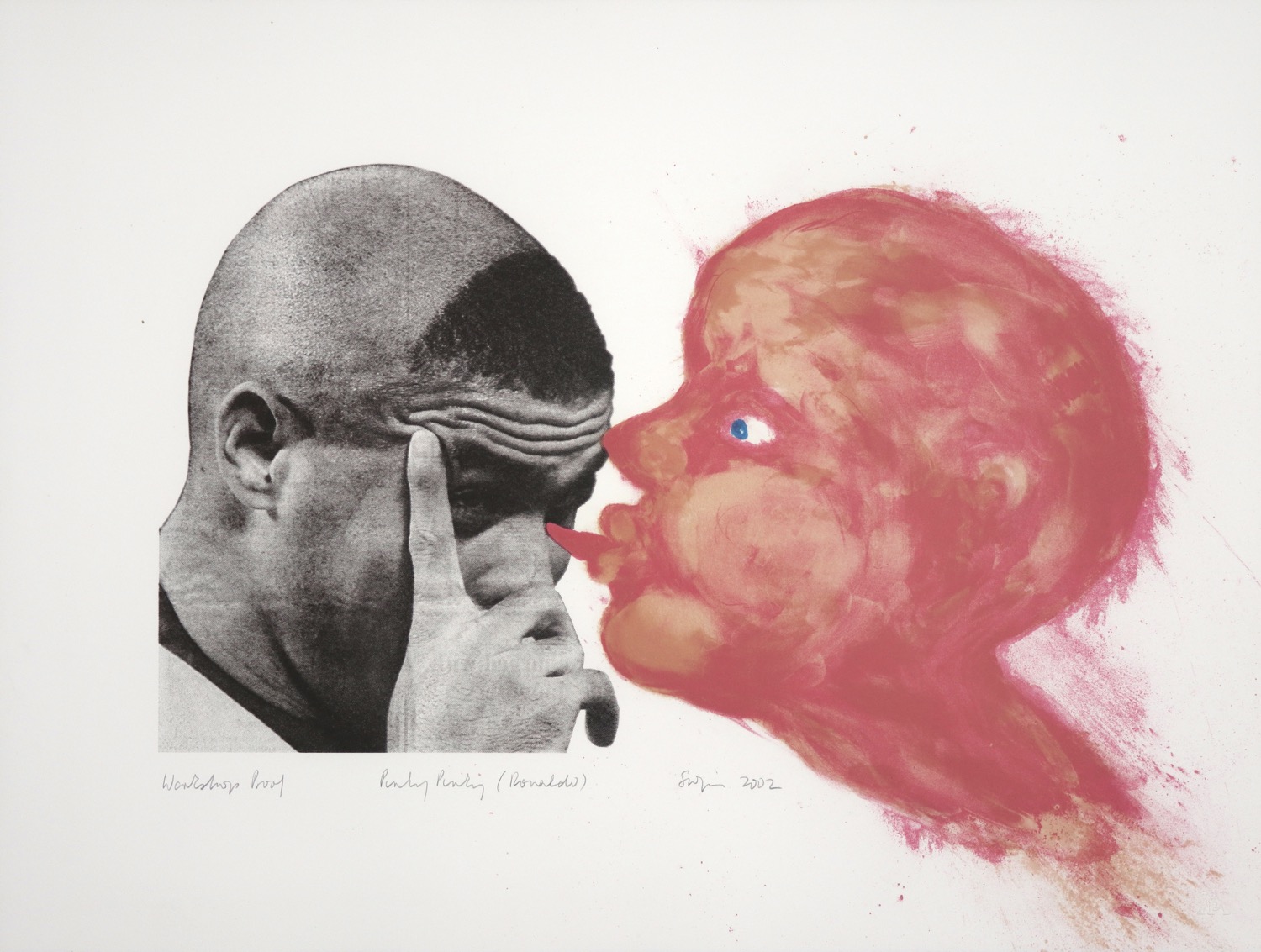 Title: Pinky Pinky (Ronaldo)
Medium: Six colour lithograph
Size: 38 x 50.5 cm
Edition size: 40
Price: R 8 100 (excl.VAT)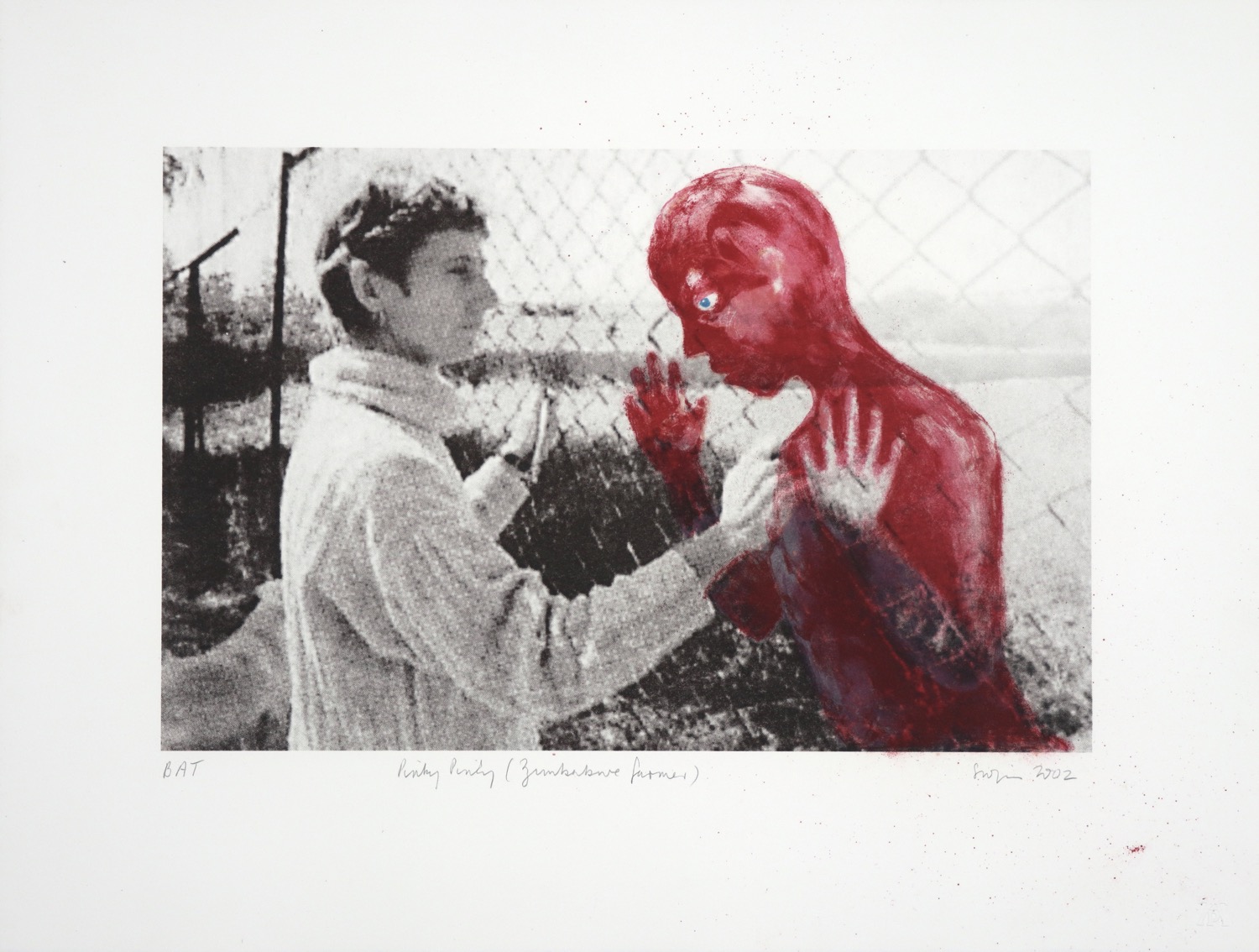 Title: Pinky Pinky (Zimbabwe Farmer)
Medium: Six colour lithograph
Size: 38 x 50.5 cm
Edition size: 40
Price: R 8 100 (excl.VAT)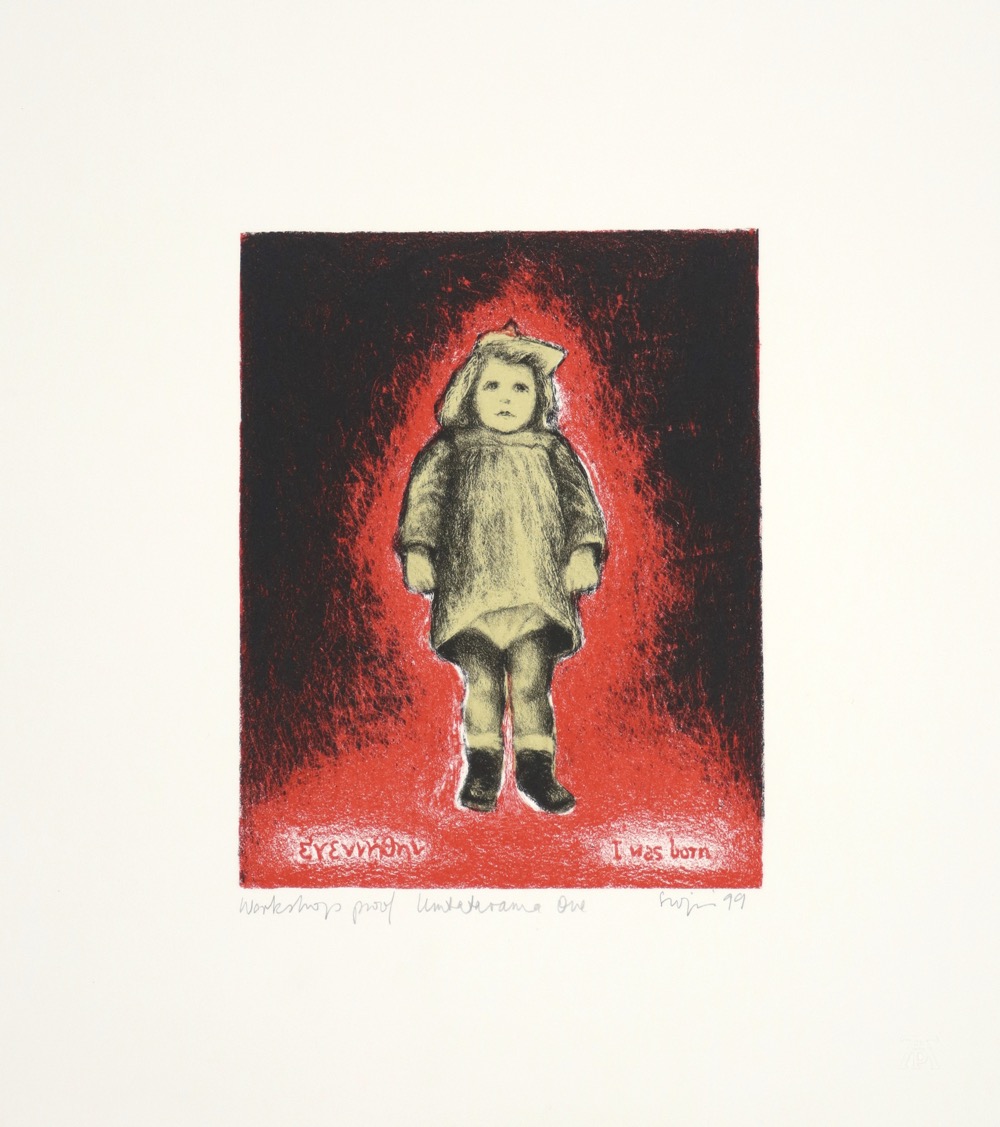 Title: Umtatarama
Medium: Three colour lithograph
Paper size: 35 x 31 cm
Image size: 20.5 x 16 cm
Edition size: 50
SOLD OUT

Follow Penny Siopis on Instagram