Lettie Gardiner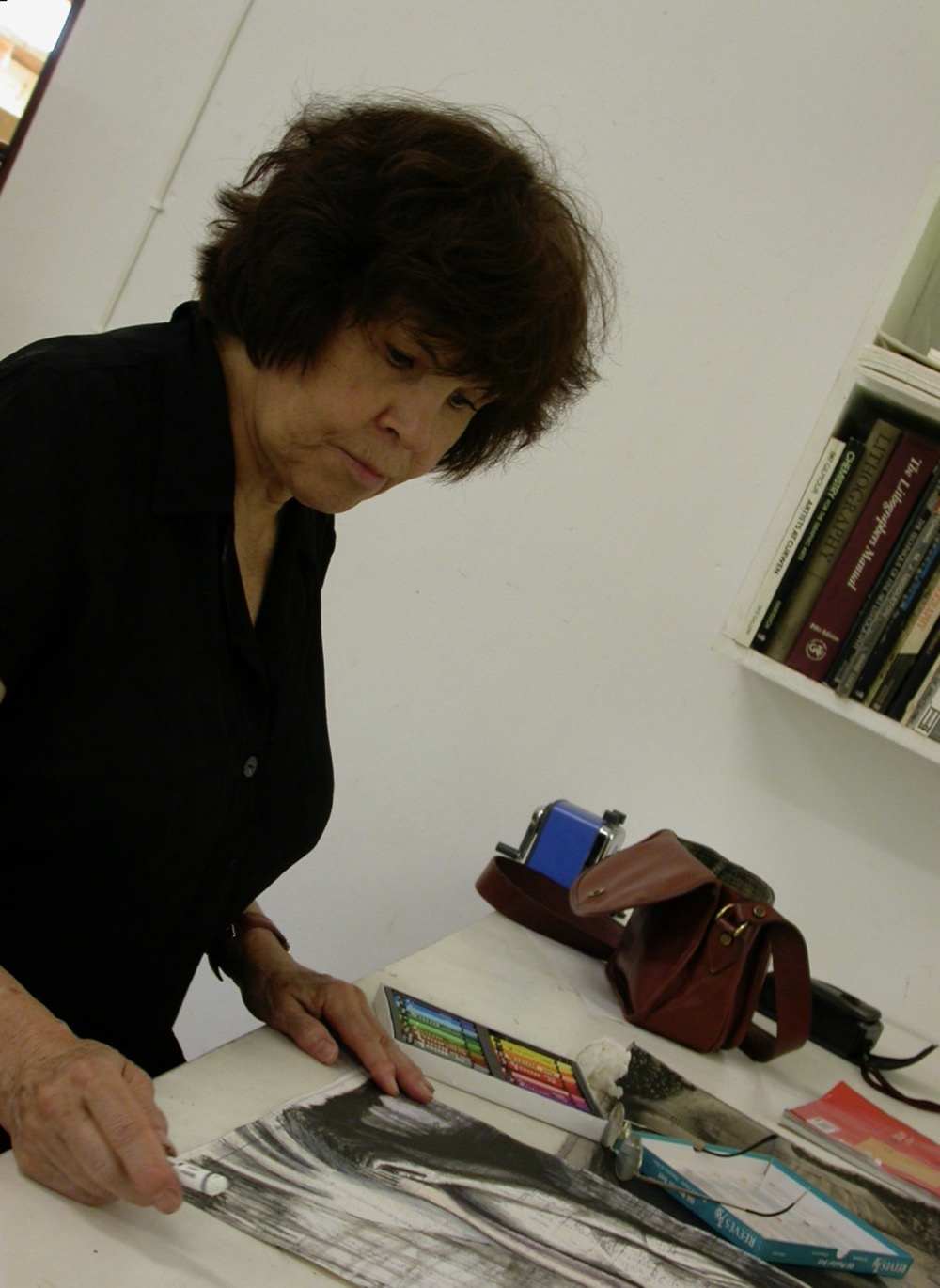 Lettie Gardiner held her first one-person exhibition in Johannesburg at Gallery 101 in 1971 and since then has participated in numerous group shows and has held a number of solo exhibitions. Lettie Gardiner is a quiet and very private person. This is reflected in the three prints that she made at The Artists' Press. The people depicted in the prints look out at the viewer and seem to question the viewer as much as the viewer questions them.

The child appears to hide behind a screen. The engagement is at the same time simple and elusive. In Witwatersrand Women she used a photograph of Herero sex slaves from German South West Africa as her starting point. In her image, she has managed to restore some dignity to these women. All three images have a fine background taken from a map and "blueprints" from the reef mines. These create a contextual web for the images to rest on and refer to social and economic colonial exploitation.

Artists A - L

Artists M - X

New Editions
For orders (with free shipping) or any other enquiries, contact us!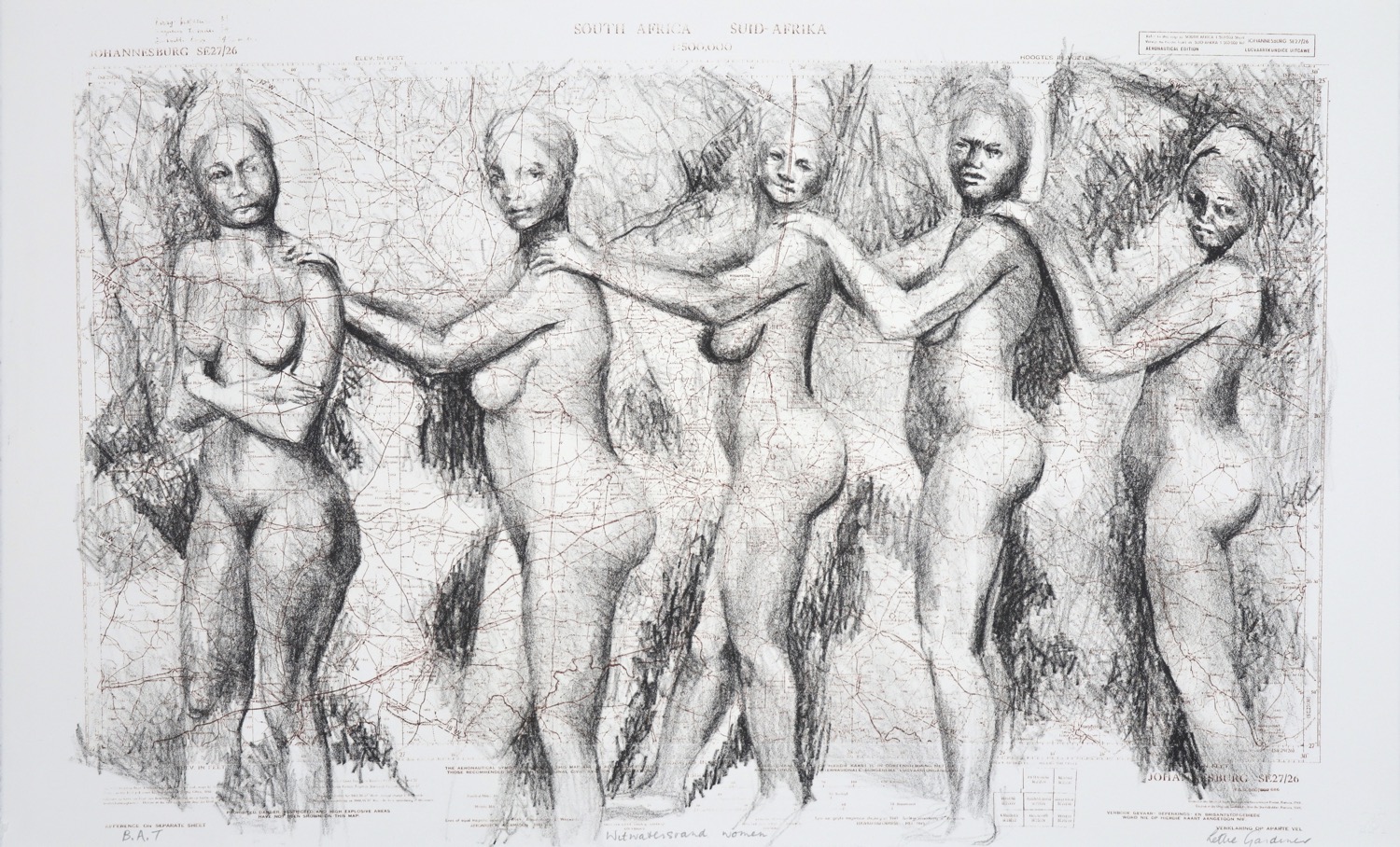 Title: Witwatersrand Women
Medium: Two colour lithograph
Paper size: 40 x 66 cm
Image size 39 x 60 cm
Edition size: 20
Price: R 2 300 (excl.VAT)


Title: Boy in Doorway
Medium: Two colour lithograph
Size: 53.5 x 40 cm
Edition size: 20
Price: R 2 300 (excl.VAT)


Title: Two Men and a Woman
Medium: Two colour lithograph
Size: 40 x 61.5 cm
Edition size: 20
Price: R 2 300 (excl.VAT)