Kagiso Patrick Mautloa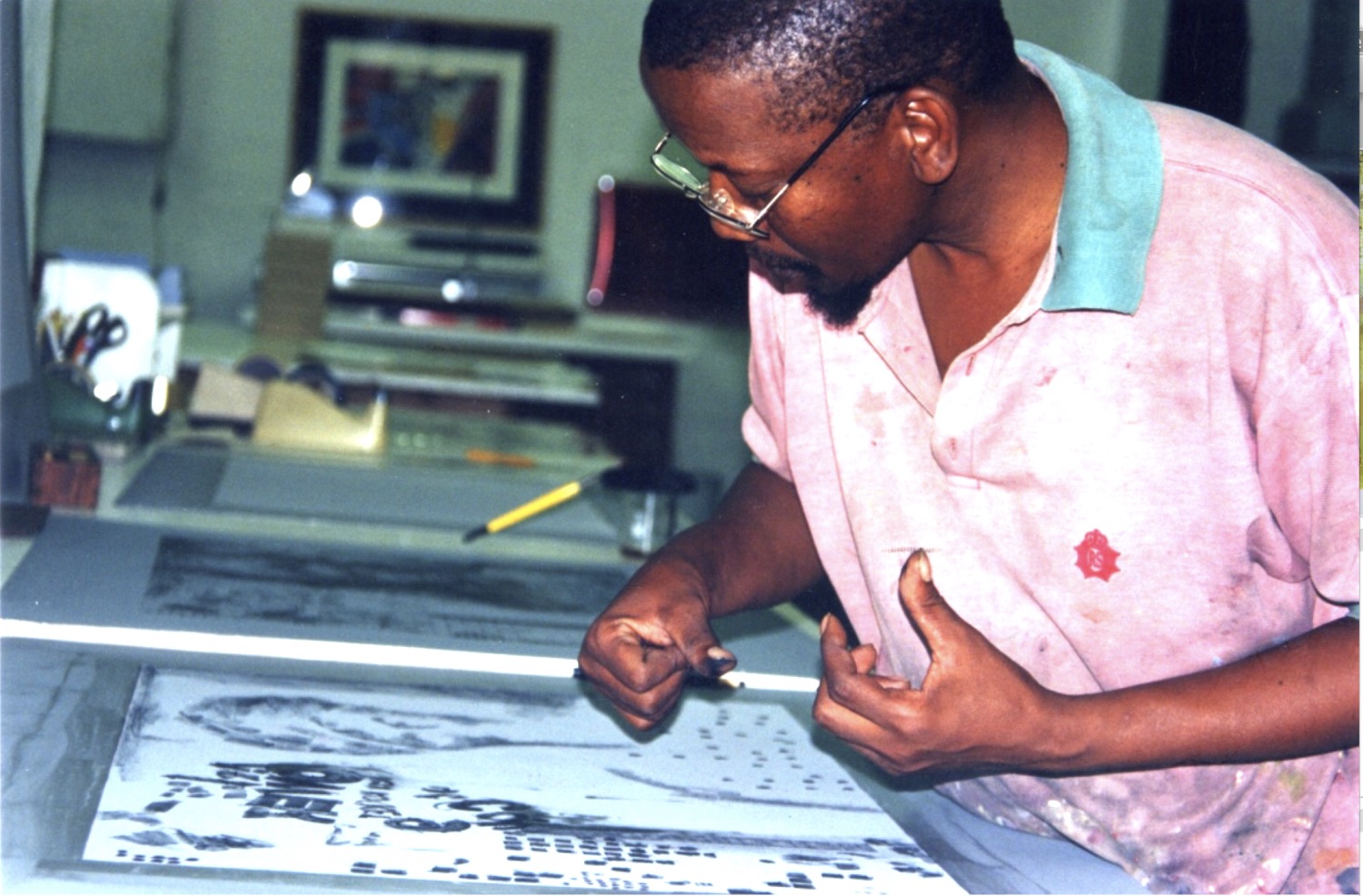 Kagiso Patrick Mautloa studies the street life around him working from his studio at the Bag Factory (Fordsburg Artists Studios) in downtown Johannesburg. The women roasting mielies over charcoal-fired tin braziers on street corners, the wholesalers and hawkers selling cheap imports from Asia and the street traders who eke out a living with a few items on a small board near the busy intersections. These are the people who influence the life and work of Kagiso Patrick Mautloa.

In the Shopping Women Series, Mautloa has captured the feeling of moving through these streets, of making do with what is available, and the feeling of being swamped by the hustle and bustle of the big city. Working with figurative elements, abstract textures and multiple colour overlays, the work maximises the potential of lithography. Mautloa has made innovative use of drawing materials for these prints, using found objects as stencils through which to spray tusche and toner.
Textures are an important part of Mautloa's work, as he works he notices the mundane surfaces around him and will sometimes transform them by using them in his work. Unexpected things like the rough surface of a well-used cutting board, or a worn-out cotton rag, hold a new fascination and beauty for him. Delicate drawing and seemingly random splatter, entice the viewer and challenge one to look at the world in a new way.

Kagiso Patrick Mautloa studied art at Rorke's Drift Art Centre, KwaZulu Natal and at the Mofolo Art Centre in Soweto. He has participated in Thupelo and Triangle workshops, held numerous solo and group exhibitions, and has work in a number of important public collections across South Africa and the world. In 2019 he was the winner of the 2019 Helgaard Steyn Award, in recognition of his painting.

Other Artists at The Artists' Press (A to L)

More Artists (M to X)
For orders (with free shipping) or any other enquiries, please contact us.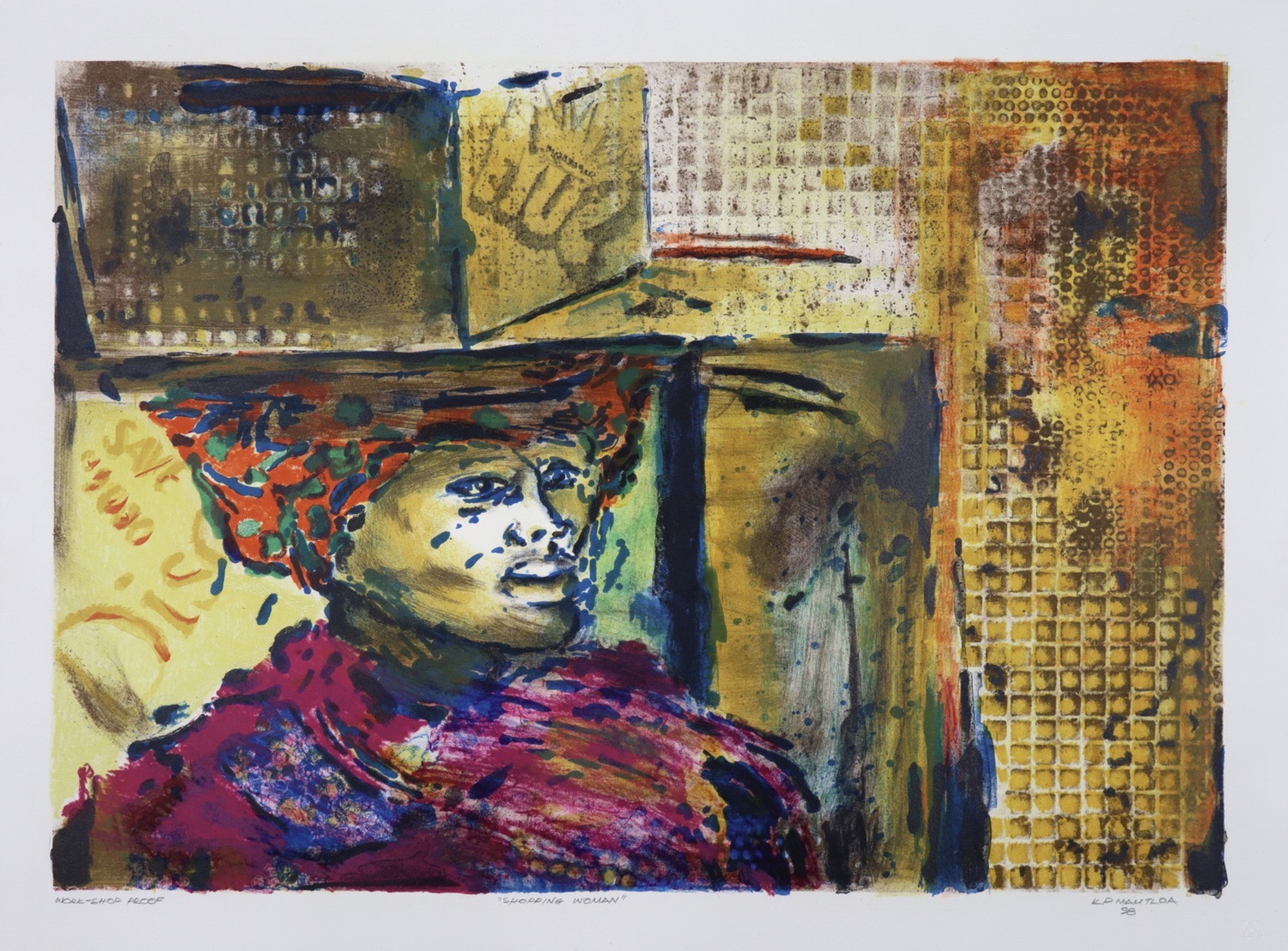 Title: Shopping Woman
Medium: Eleven colour lithograph
Paper size: 56.5 x 76 cm
Image size: 69 x 49 cm
Edition size: 50
Price: R 7 150 (excl.VAT)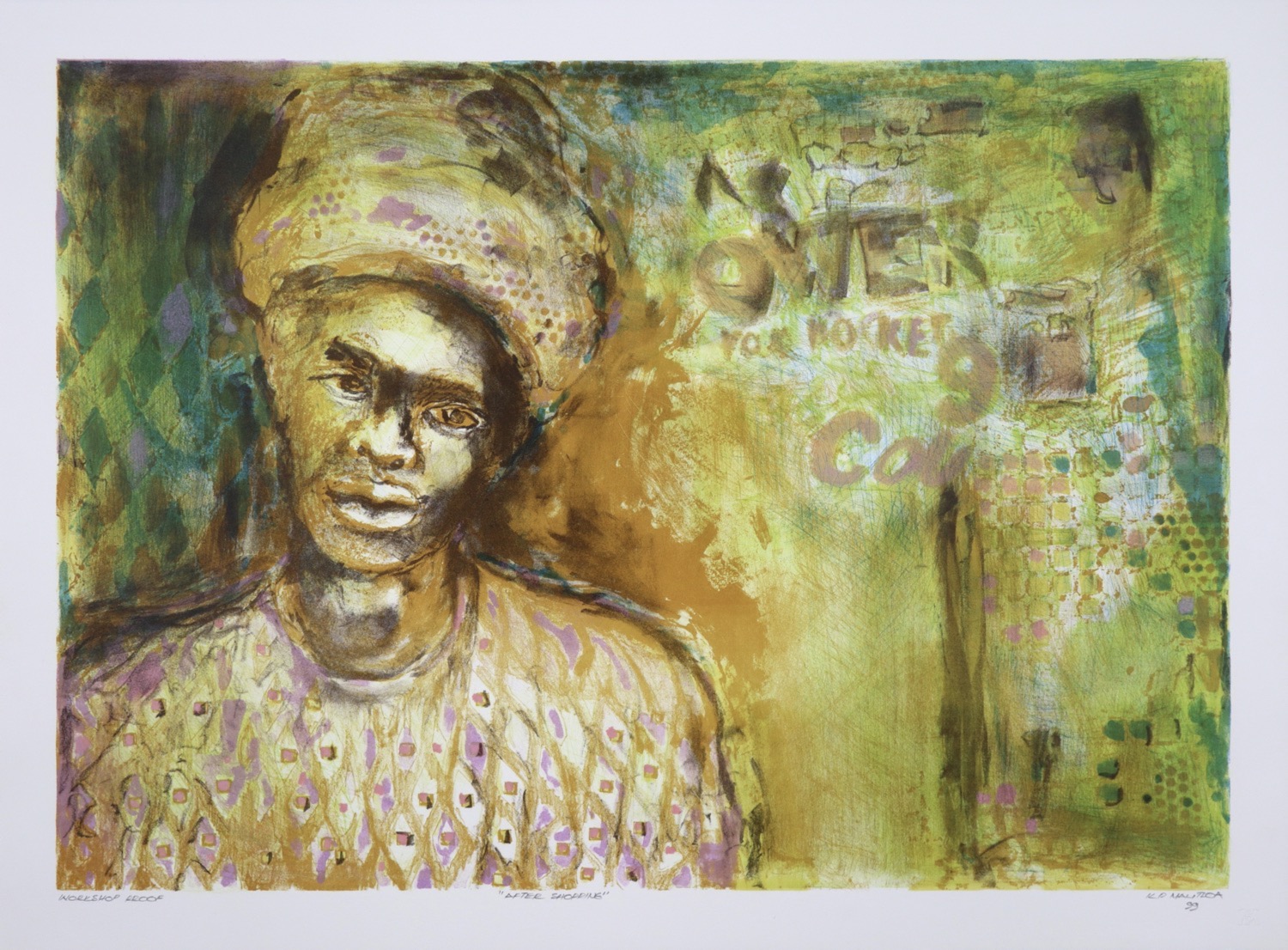 Title: After Shopping
Medium: Eight colour lithograph
Paper size: 56.5 x 76 cm
Image size: 69 x 49 cm
Edition size: 50
Price: R 7 150 (excl.VAT)