Flaming Prints
African Printers with burning issues...

Flaming Prints was organised by Northern Print (a British printmaking studio and gallery), who coordinated a global printing event to celebrate the Summer Olympic Games in 2012. The project was a 24 hour non-stop around the world printing challenge involving eight international print studios in the UK, USA, Canada, China, Korea, Mexico, Poland and South Africa (us). It was held over the weekend of May 19th, 2012

The studios were each consecutively given three hours to create and print original artworks on the theme of the Olympic Flame. After three hours, each studio passed the Flaming Print to the next country, and a creative path was printed right around the globe. Replicating in art, the burning torch carried by athletes.

The eight printmaking studios and the artists who took part each brought their unique cultural and place-specific input to the project, and the resulting co-created print based artworks have been brought together digitally to celebrate the diversity and positivism of contemporary printmaking and the Olympics.

At The Artists' Press, we set about burning an image onto the plates which were then rolled up and printed onto the paper cut in the shape of the African continent. This appealed to the latent pyromaniac in Mark Attwood, who spent much of his childhood setting things alight. In the resulting artworks, we used both the positive and negative pieces of paper. We chose a watery blue ink for one of the plates and fire and flame colours for the others. These were printed and then collaged to create variations that played with words like burning issues, hot spot, a flame (lover),fired-up, positive, negative etc. In Africa every sixty seconds a minute passes....

We ended up taking portraits of our faces looking through a negative shape of Africa to reveal positive people... Much laughter and enjoyment accompanied the process.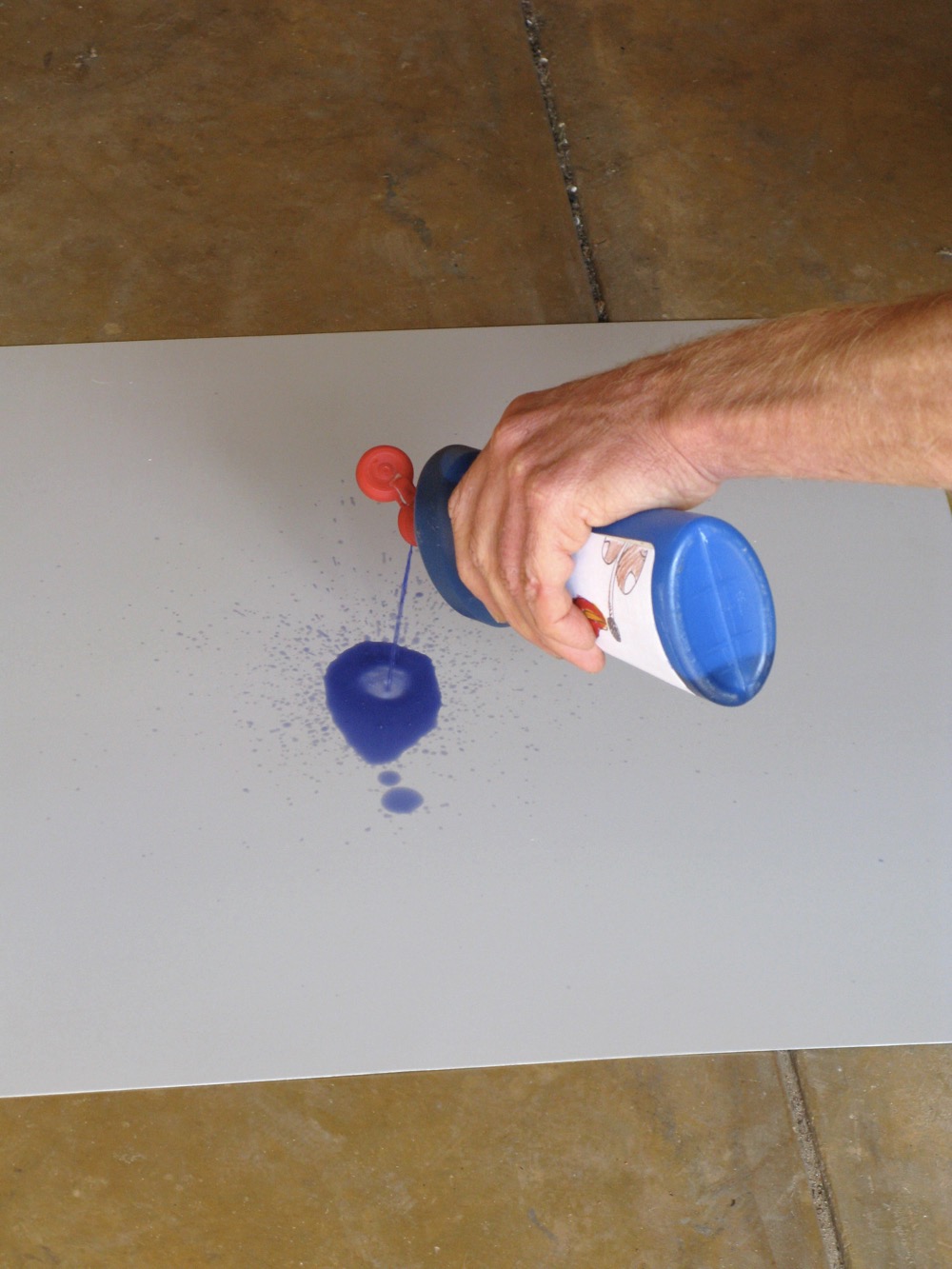 A special mix of flaming tushe is applied to the plate.


All fired up...


Blazing a trail...


African paper prep.


Onto the press...


Playing with paper.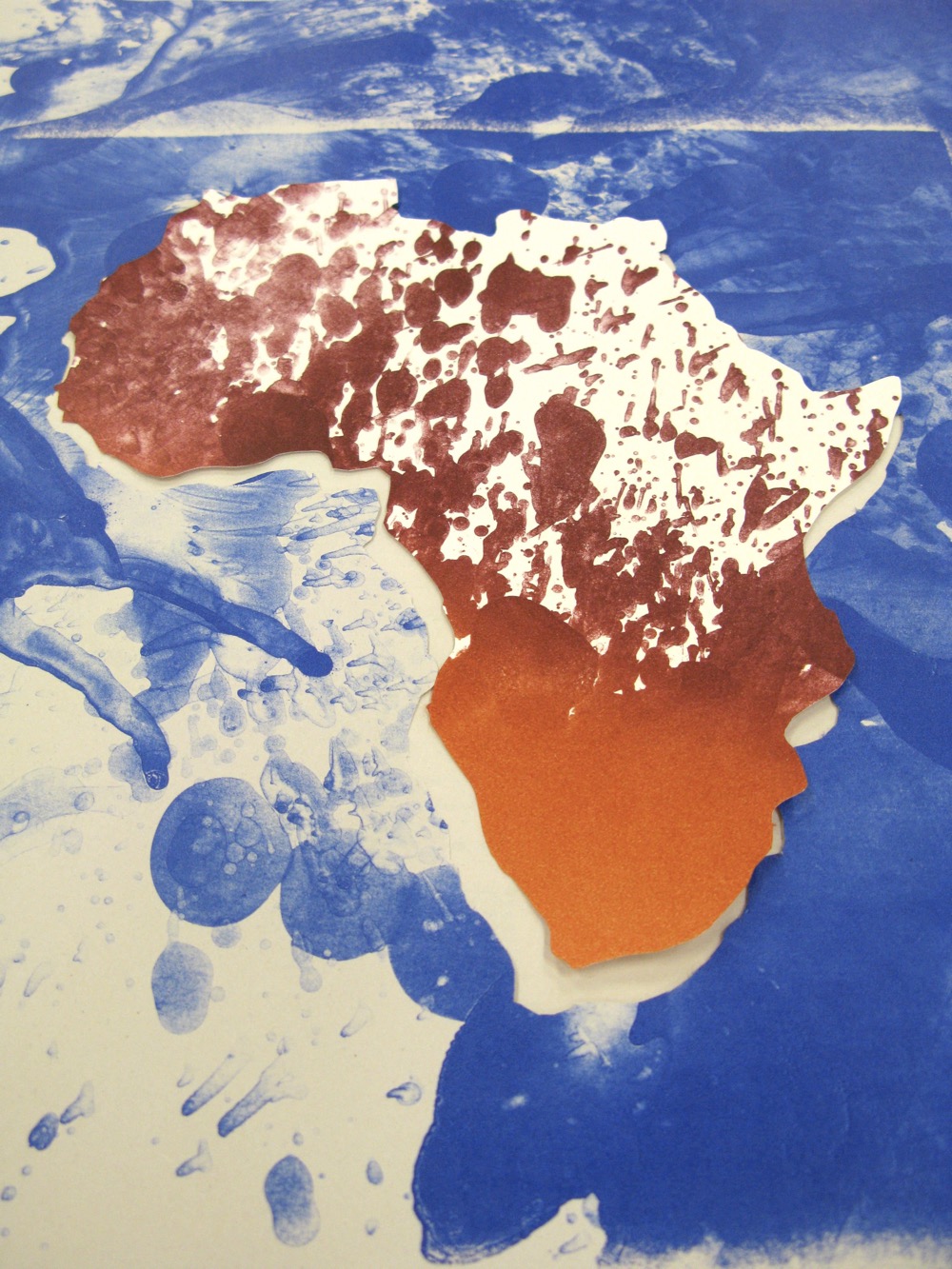 Nguni Africa.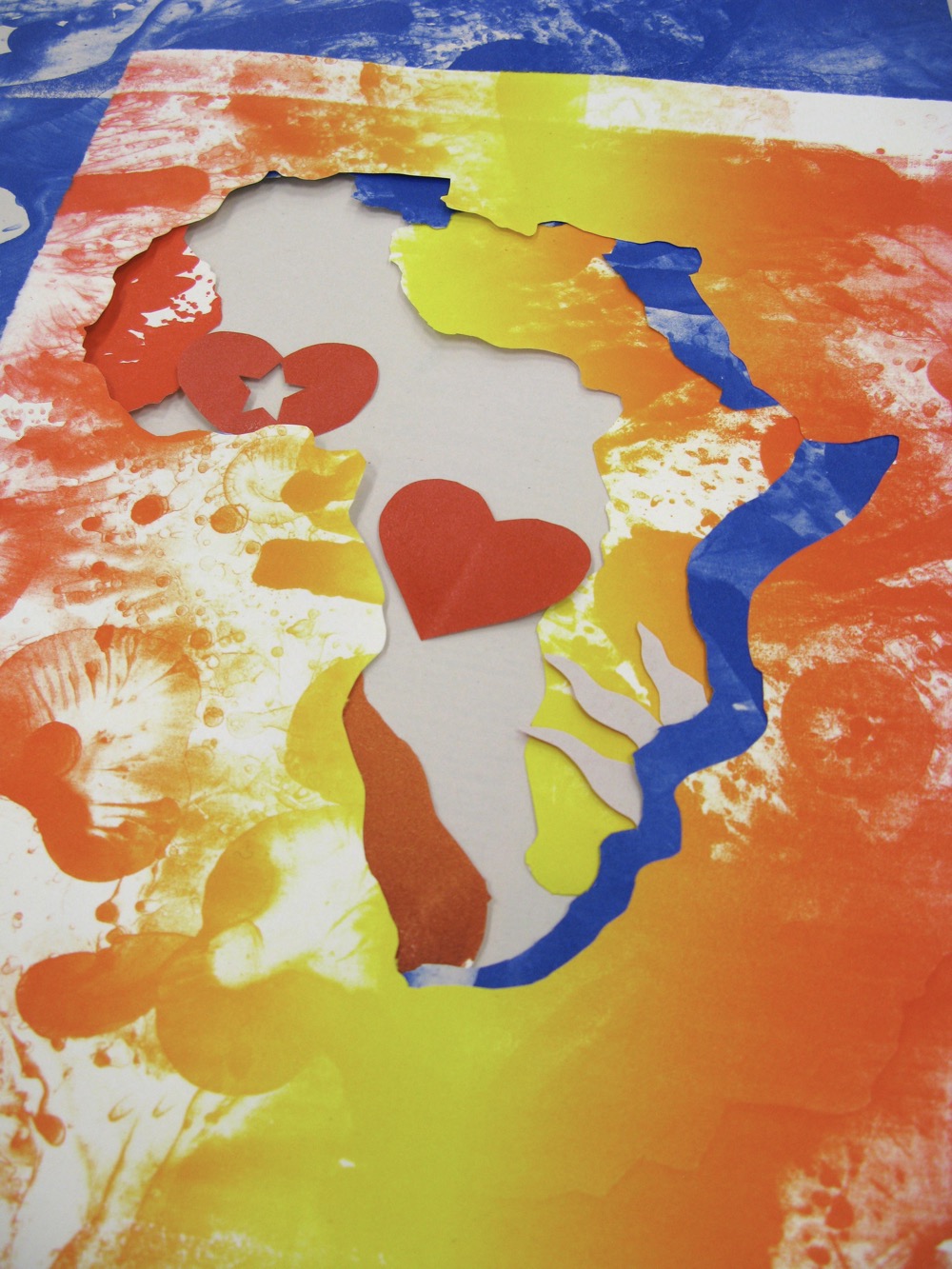 In the heart of Africa...