Tamar Mason Architectural Commissions

In 2016 Tamar was commissioned by GAPP architects & urban designers to design four tile panels for a mixed use student's building on the University of Mpumalanga campus. The design was based on the fractal patterns in the leaves of the indigenous trees that flank the building. Each tile was made by hand with the "leaf" design stamped into the tiles. Antjie Newtown assisted with the manufacture of the approximately 6 500 tiles that were made out of a high fired red clay.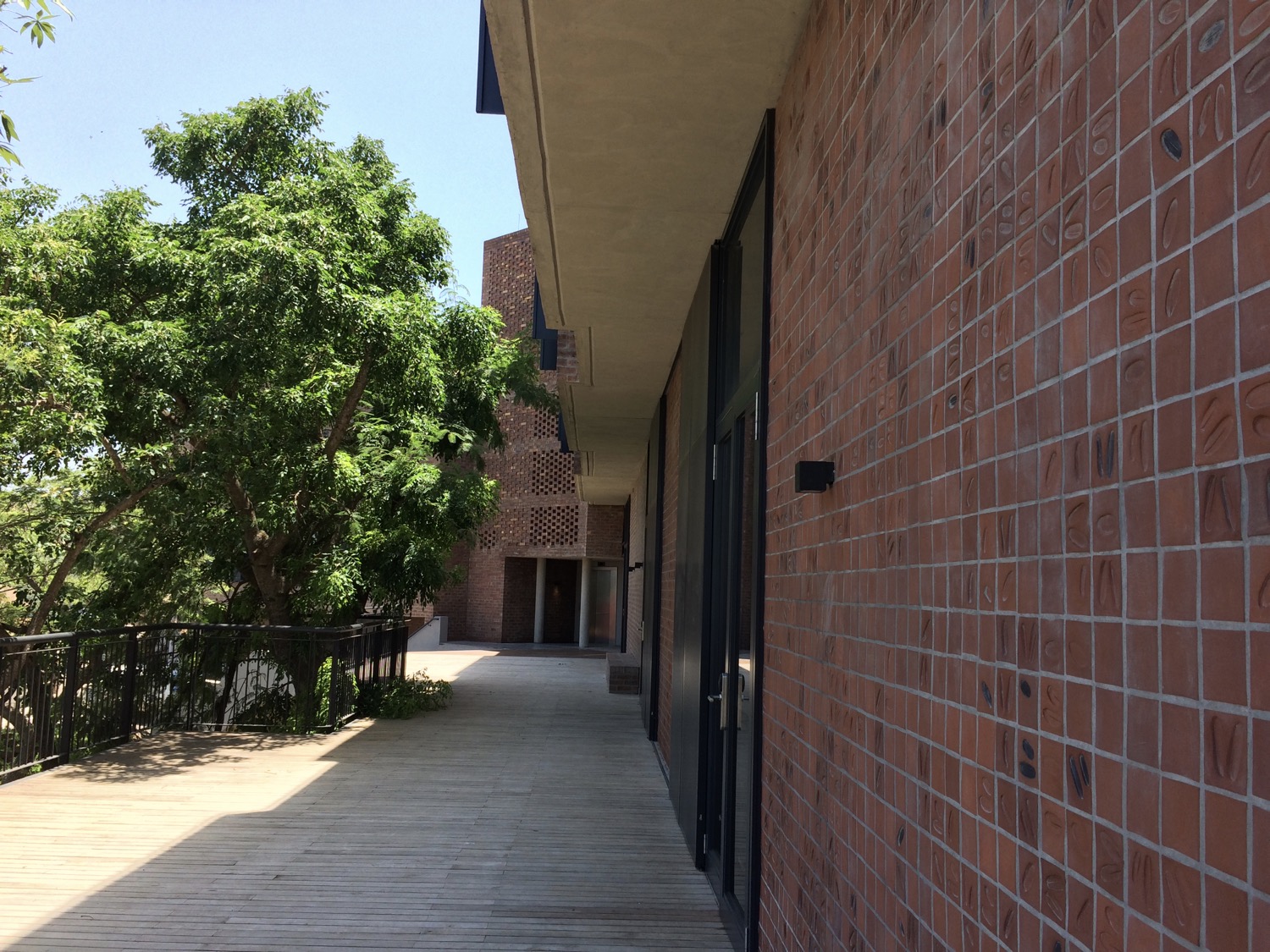 The tile panels face out onto a deck, placed among some tree tops.
Detail of a panel showing the hand stamped and carved details. The black/ blue underglaze was used to compliment the dark charcoal of the metal window screens.
The unglazed  high fired ceramic tiles work well with the raw concrete and locally sourced  face brick.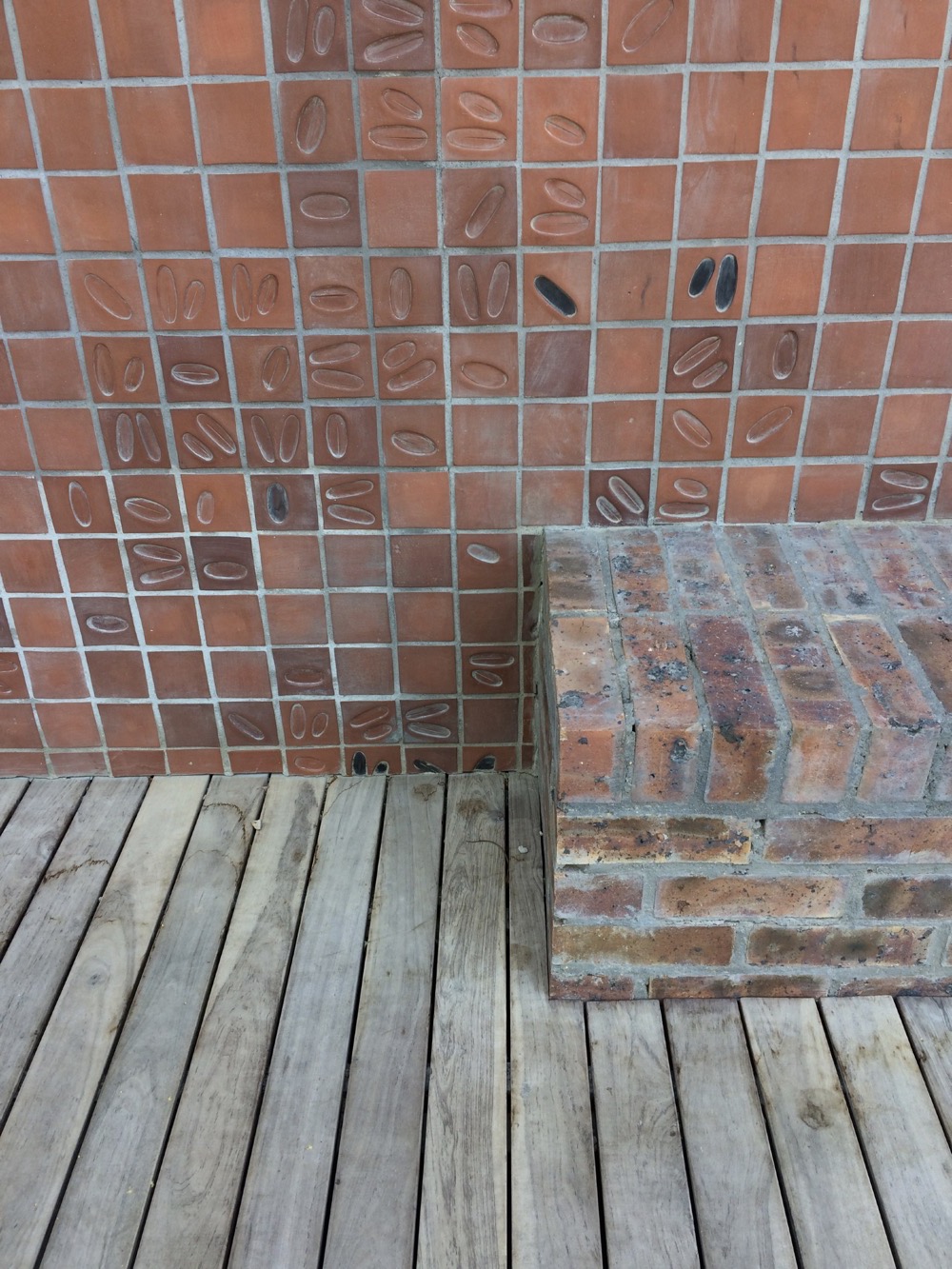 In 2015 Tamar Mason was asked to design and make up five screens for a residential building at the University of Mpumalanga. The architects of the building, Nina Cohen and Fiona Garson have succeeded in creating a building that is beautiful, functional and energy efficient.

The inspiration for the design was two tiny carved wooden Ndebele pendants.  The tiles used in the screen were made from two different types of clay.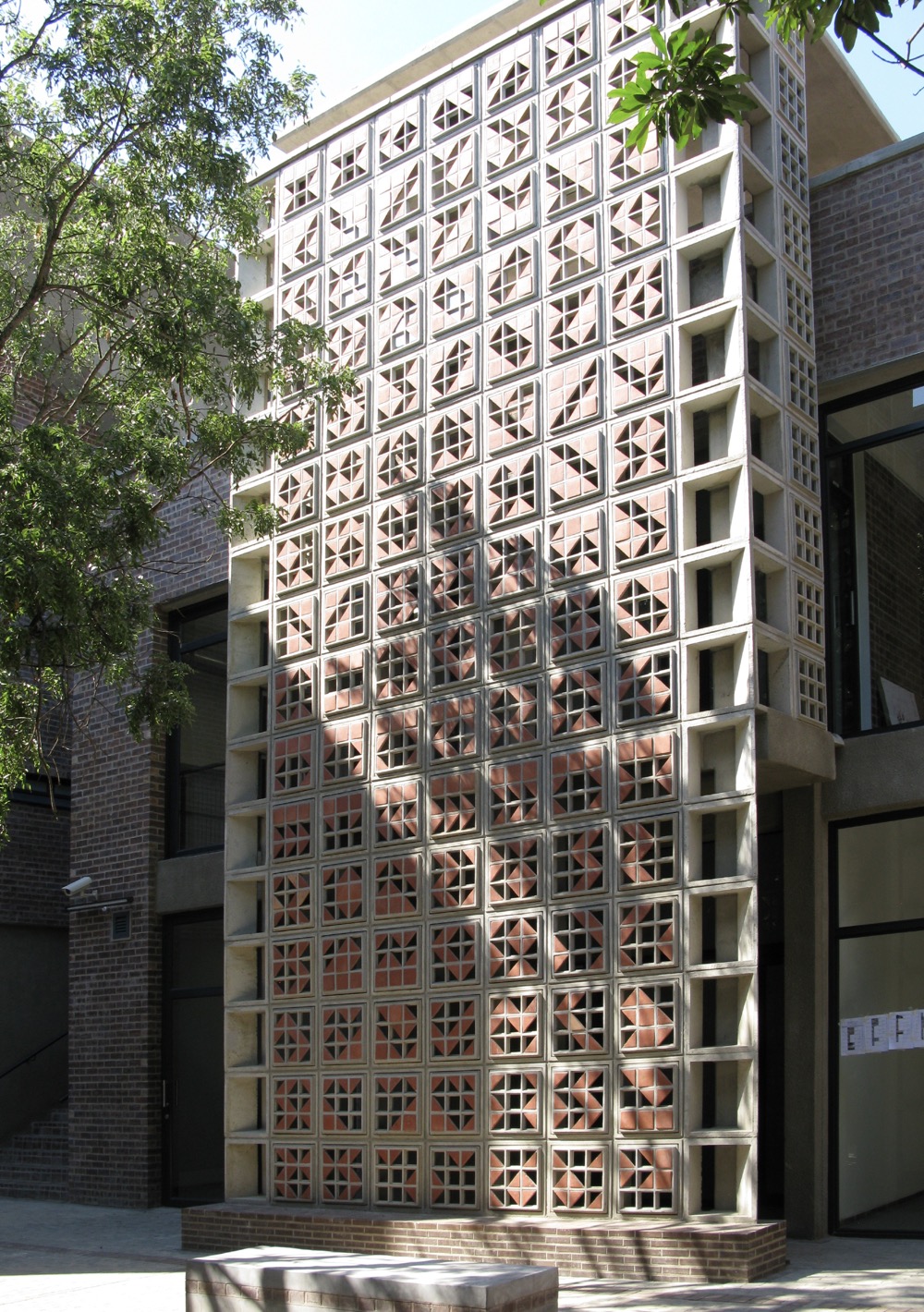 The biggest of the four screens at the entrance to the communal block.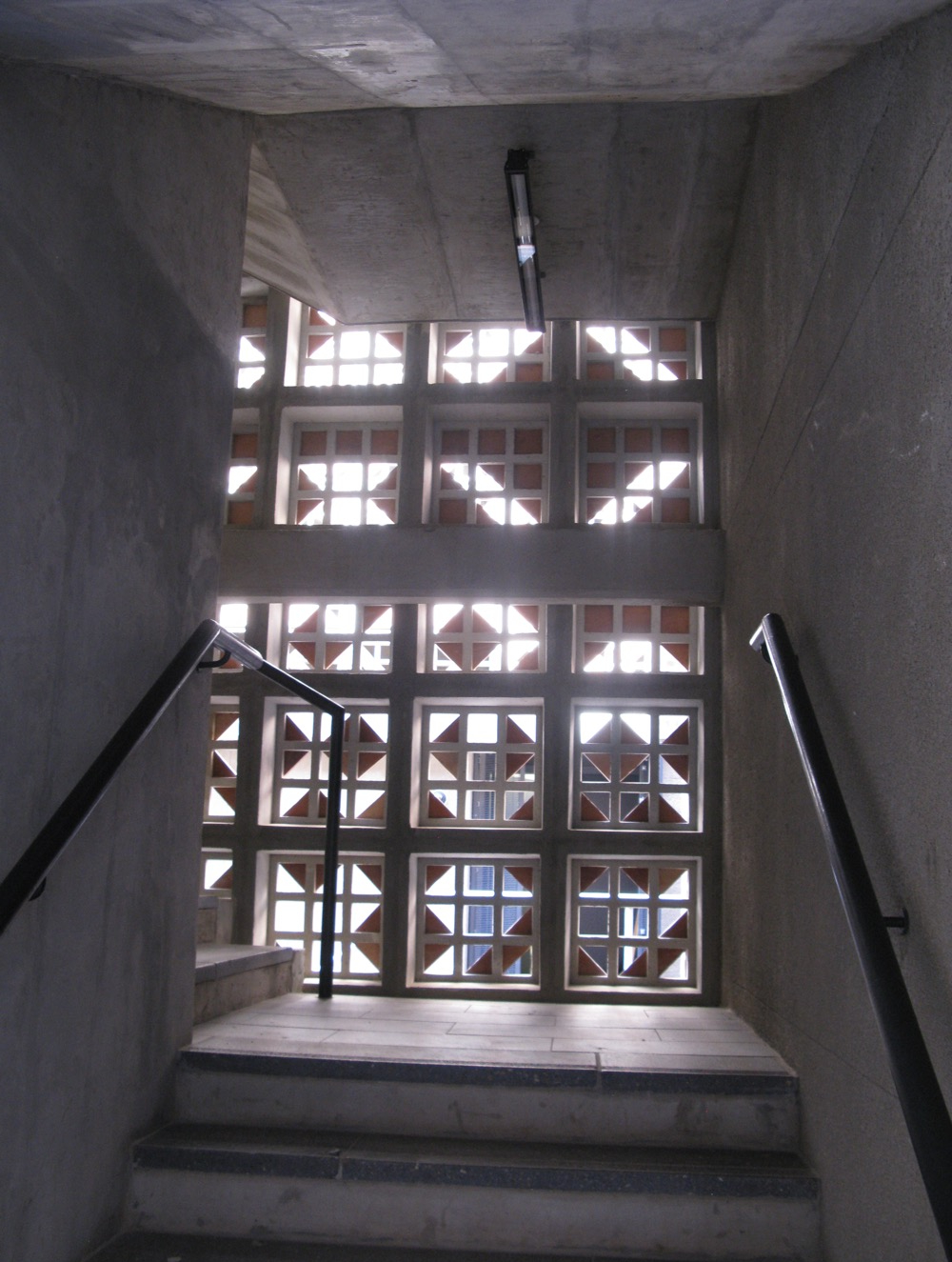 The four smaller screens are on the stairwells of the four residence blocks.
Detail showing how the screen views open out onto each other, creating layers of pattern.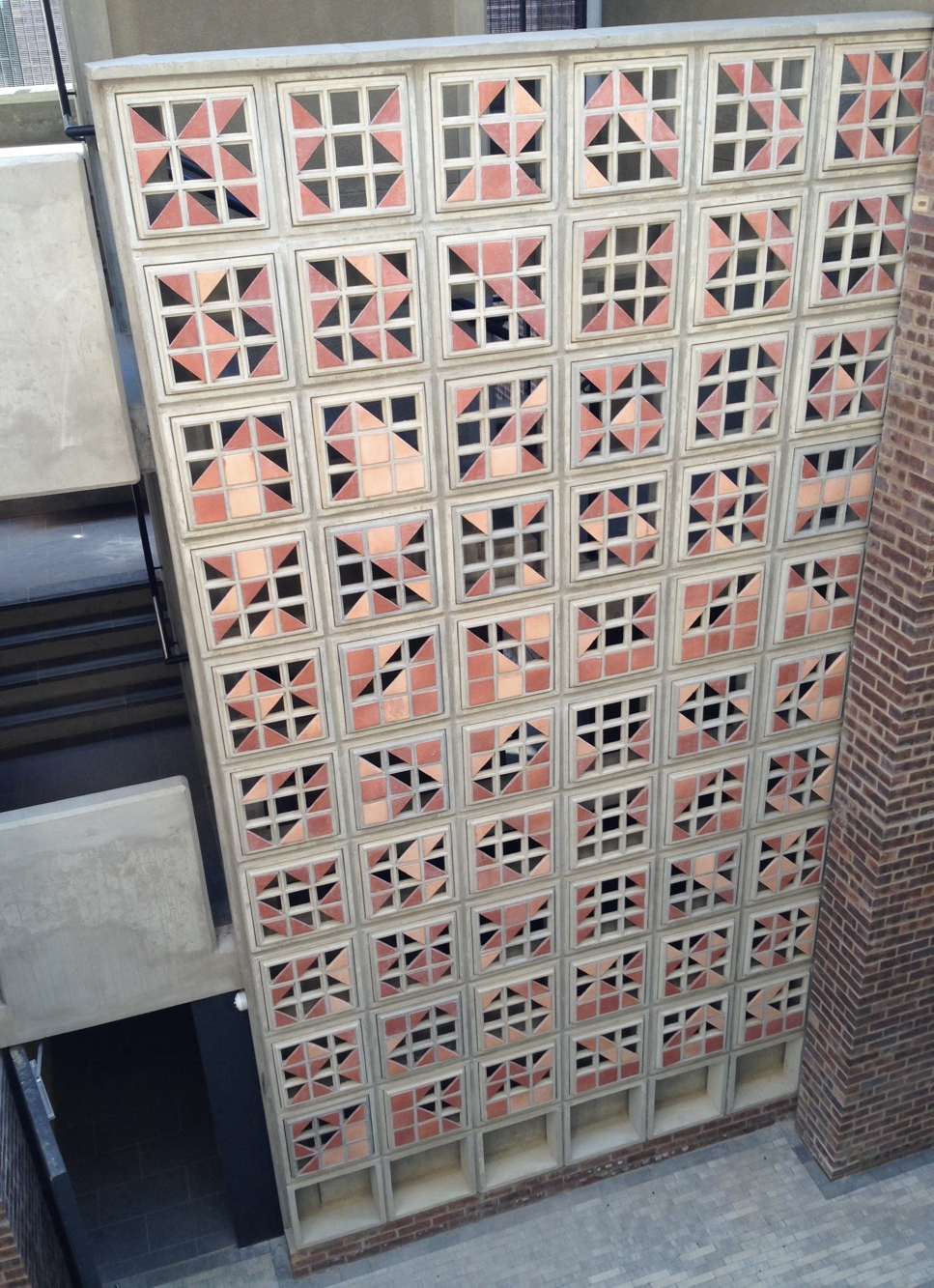 The smaller screens seen from above and below.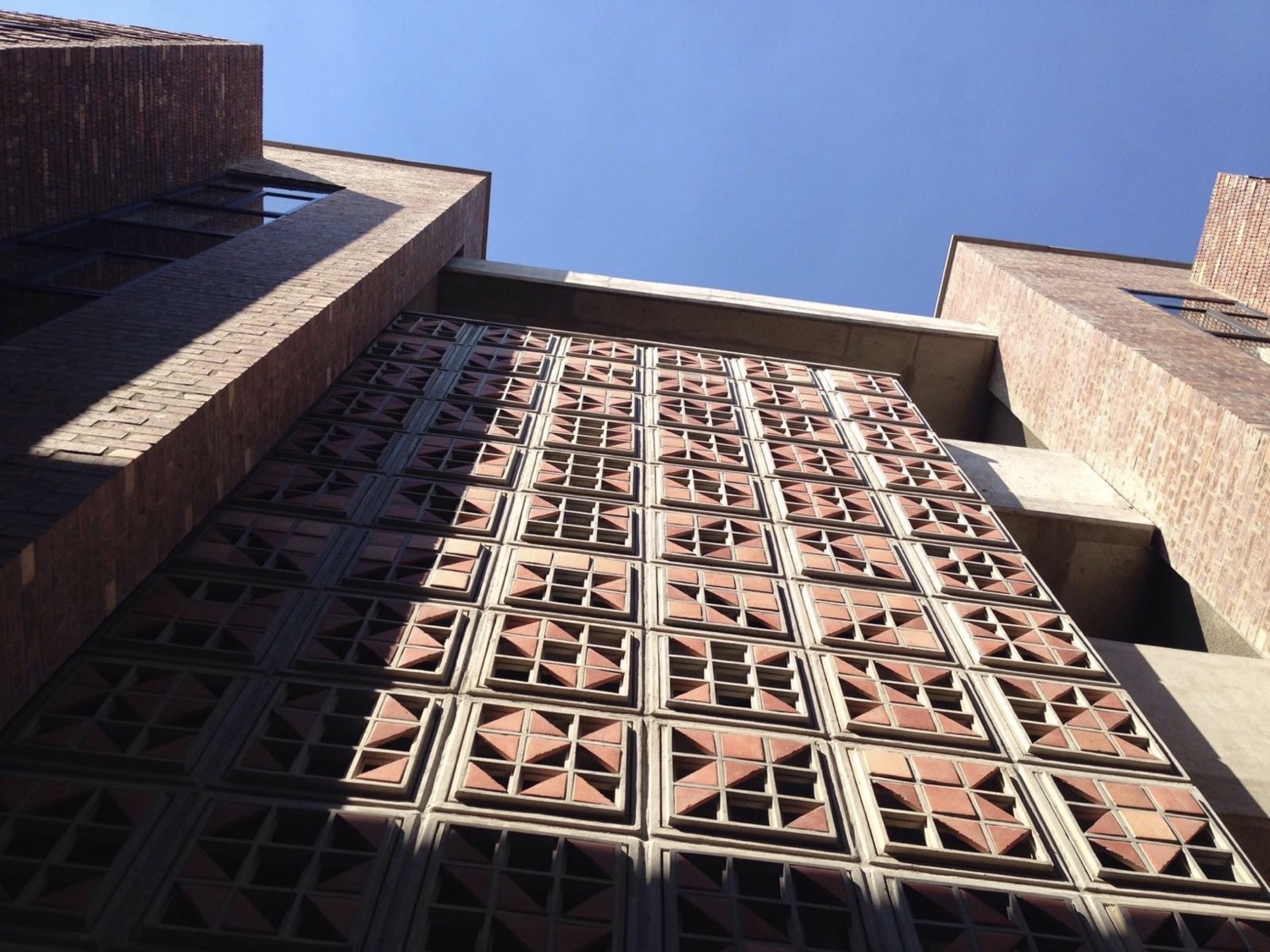 The screens integrate well with the brickwork detail and forms.