Nabeeha Mohamed Monotypes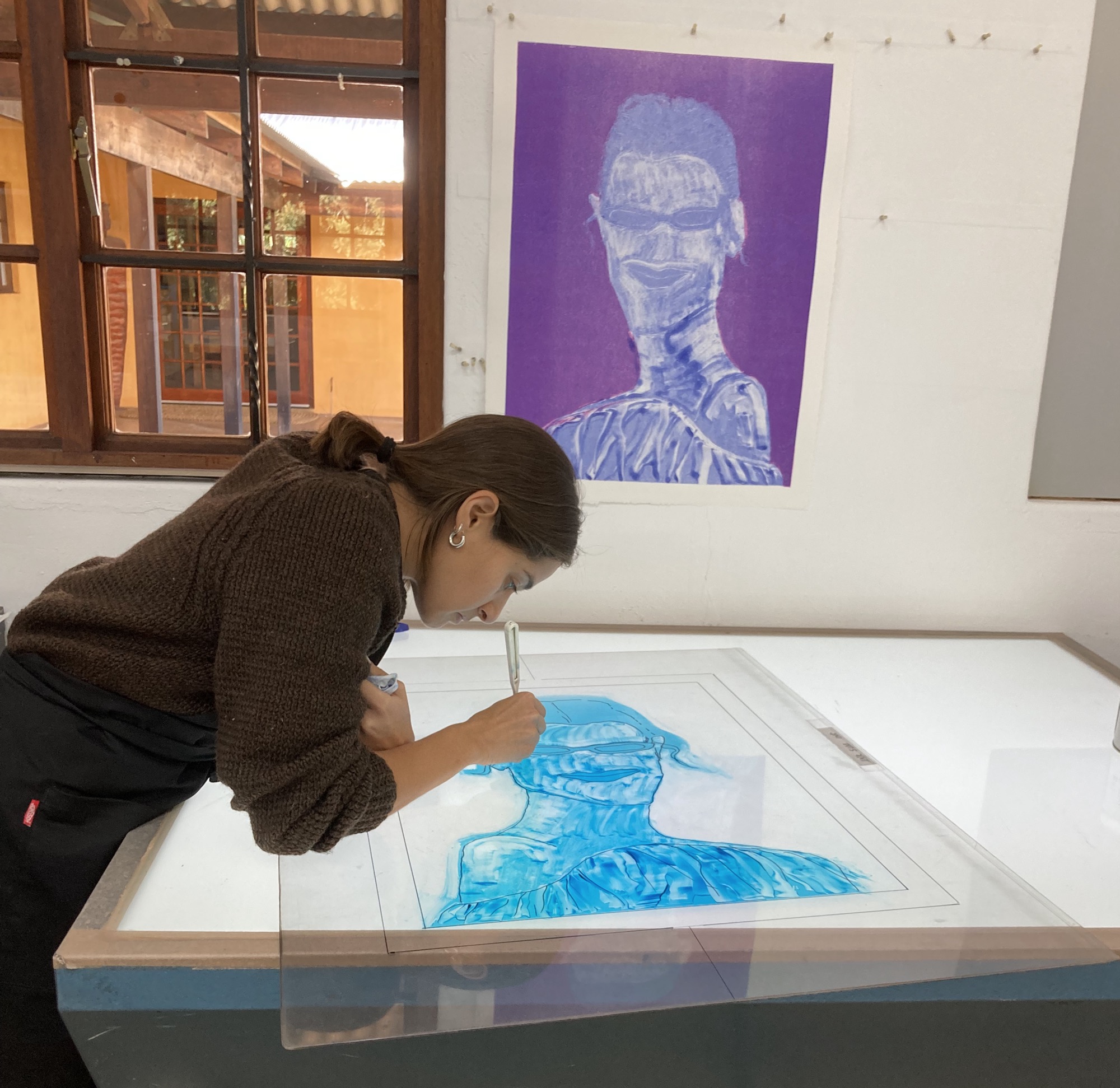 Nabeeha Mohamed is primarily a painter so her starting point with collaborating at The Artists' Press was working on monotypes. It is a process that bridges painting with lithography and allows the artist to work in a manner that is both comfortable and familiar. Mohamed often almost sculpts with paint applied thickly in sections of her work. In the monotypes, her agile use of oil paint translated well into using printing ink to paint with. In contrast to her thick layering of oils, she manipulated the inks to build up areas of rich layers of translucent ink that glow like a stained glass window.
The monotype sheets were transferred onto aluminium printing plates and were used as the base for some of the lithographs. The monotypes also allowed Mohamed to play around with colour combinations that were then selected from for the lithographs.
New Editions from The Artists' Press

Artists A - L (listed by surname)
Artists M- X (listed by surname)
For orders (with free shipping) or any other enquiries, please contact us.


Title: Glare I
Medium: Monotype
Paper size: 66.5 x 50.5 cm
Edition size: 1/1
Price: R 9 500 (excl. VAT)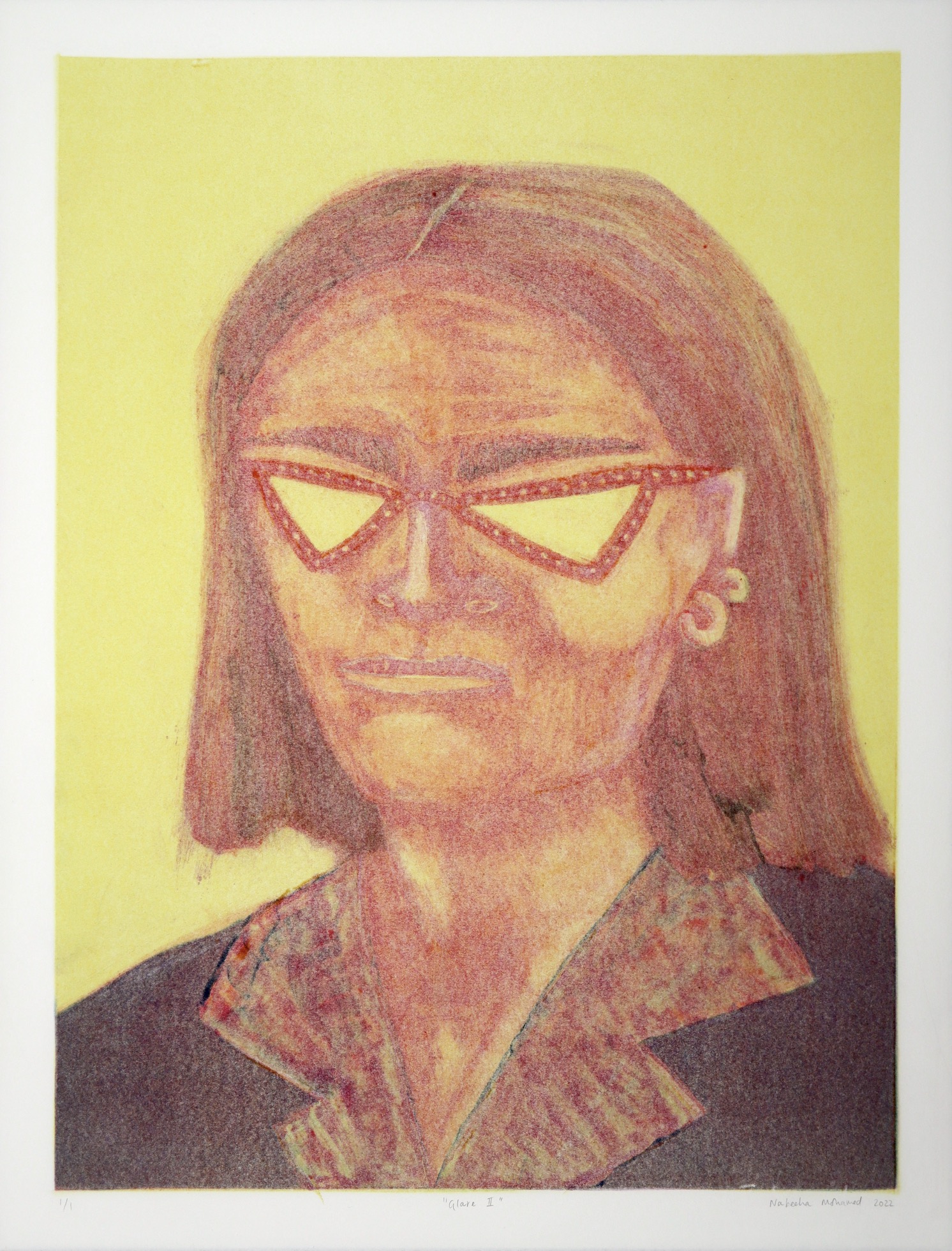 Title: Glare II
Medium: Monotype
Paper size: 66.5 x 50.5 cm
Edition size: 1/1
Price: R 9 500 (excl. VAT)


Title: Glare III
Medium: Monotype
Paper size: 66.5 x 50.5 cm
Edition size: 1/1
Price: R  9 500 (excl. VAT)


Title: Salman and Toni
Medium: Monotype
Paper size: 50.5 x 66.5 cm
Edition size: 1/1
SOLD


Title: After Party I
Medium: Monotype
Paper size: 66.5 x 50.5 cm
Edition size: 1/1
Price: R 9 500 (excl. VAT)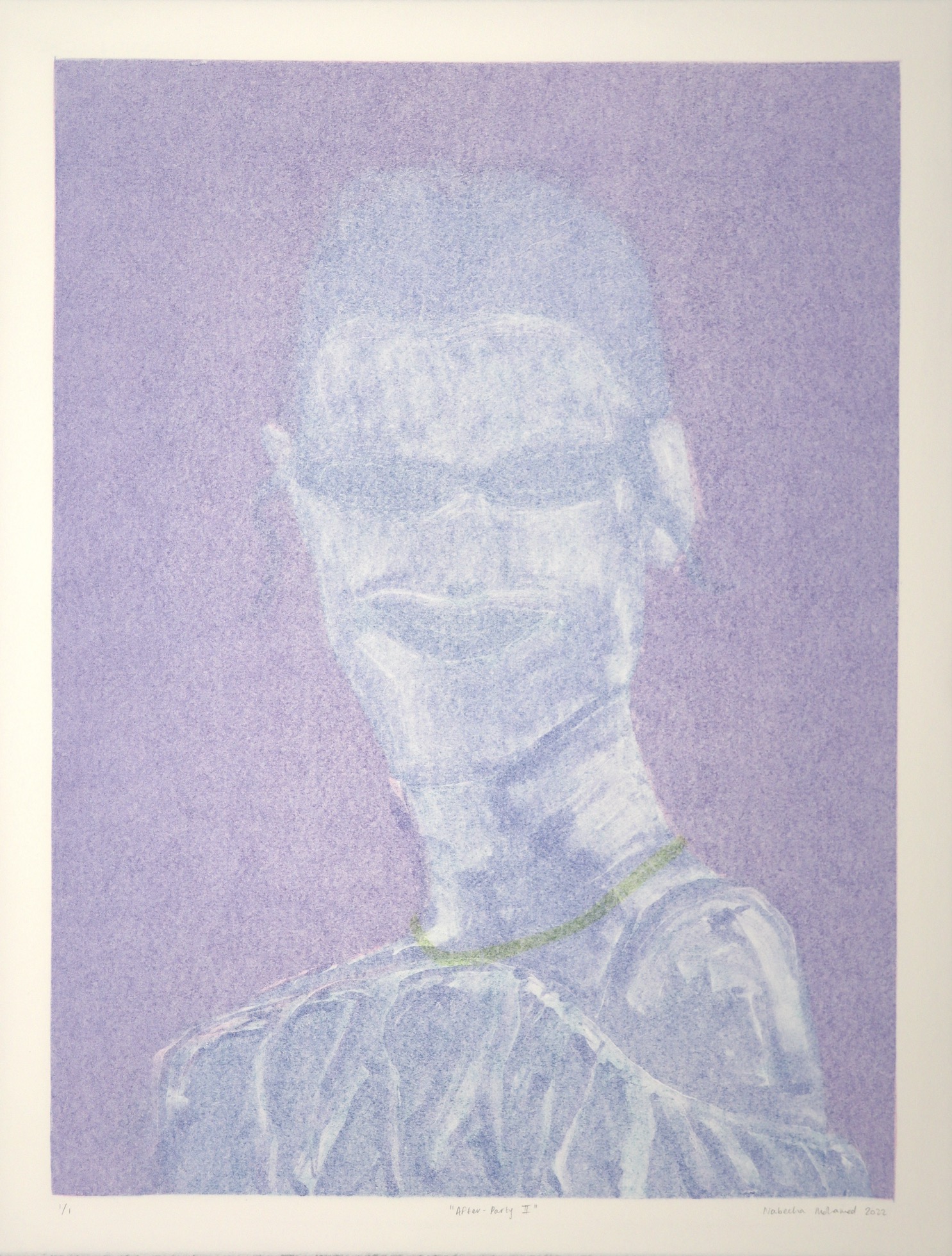 Title: After Party II
Medium: Monotype
Paper size: 66.5 x 50.5 cm
Edition size: 1/1
Price: R 9 500 (excl. VAT)


Title: After Party III
Medium: Monotype
Paper size: 66.5 x 50.5 cm
Edition size: 1/1
Price: R 9 500 (excl. VAT)
Follow Nabeeha Mohamed on Instagram