Eugenie Marais

Eugenie Marais was born in the Western Cape and after completing a Graphic Design degree at the University of the North-West in 1995 decided to pursue a fine art career instead. She moved to Tshwane where she now lives and has been a full-time artist since 2003.

With her design and fine art background, Marais creates sketches, prints, collages and oil paintings that evoke feelings of alienation, loneliness, nostalgia and calmness. Her muted colour palette and choice of subject matter explores escapism and has a dreamy quality. Her body of work includes landscapes, cityscapes, still-lives and figurative work.

Retrograde

In Retrograde (meaning going back in a position or time), Marais explores the openness and vastness of landscape painting in a series of six monotypes with accompanying ghost-prints.

"The ghost-prints literally have a more ghost-like appearance, which I love. They remind me of faded photographs or memories that fade with time, making way for new beginnings." Eugenie Marais, 2017


Lost and Found

This series of three lithographs were done in 2011 and explore the versatile medium of lithography through drawing. Combined with flat coloured backgrounds that speak of space and alienation, Marais uses dog-portraits to play with emotions like love and longing.
Eugenie Marais Website

Artists A - L at The Artists' Press

Artists M - X at The Artists' Press

New Editions from The Artists' Press
For orders (with free shipping) or any other enquiries, please contact us.

Retrograde monotypes

Title: Life round here I
Medium: Monotype
Paper size: 51 x 66 cm
Image size: 44.5 x 59.5 cm
Edition size: 1/1
Price: R 6 500 (excl.VAT)
Title: Life round here II
Medium: Monotype
Paper size: 51 x 66 cm
Image size: 44.5 x 59.5 cm
Edition size: 1/1
SOLD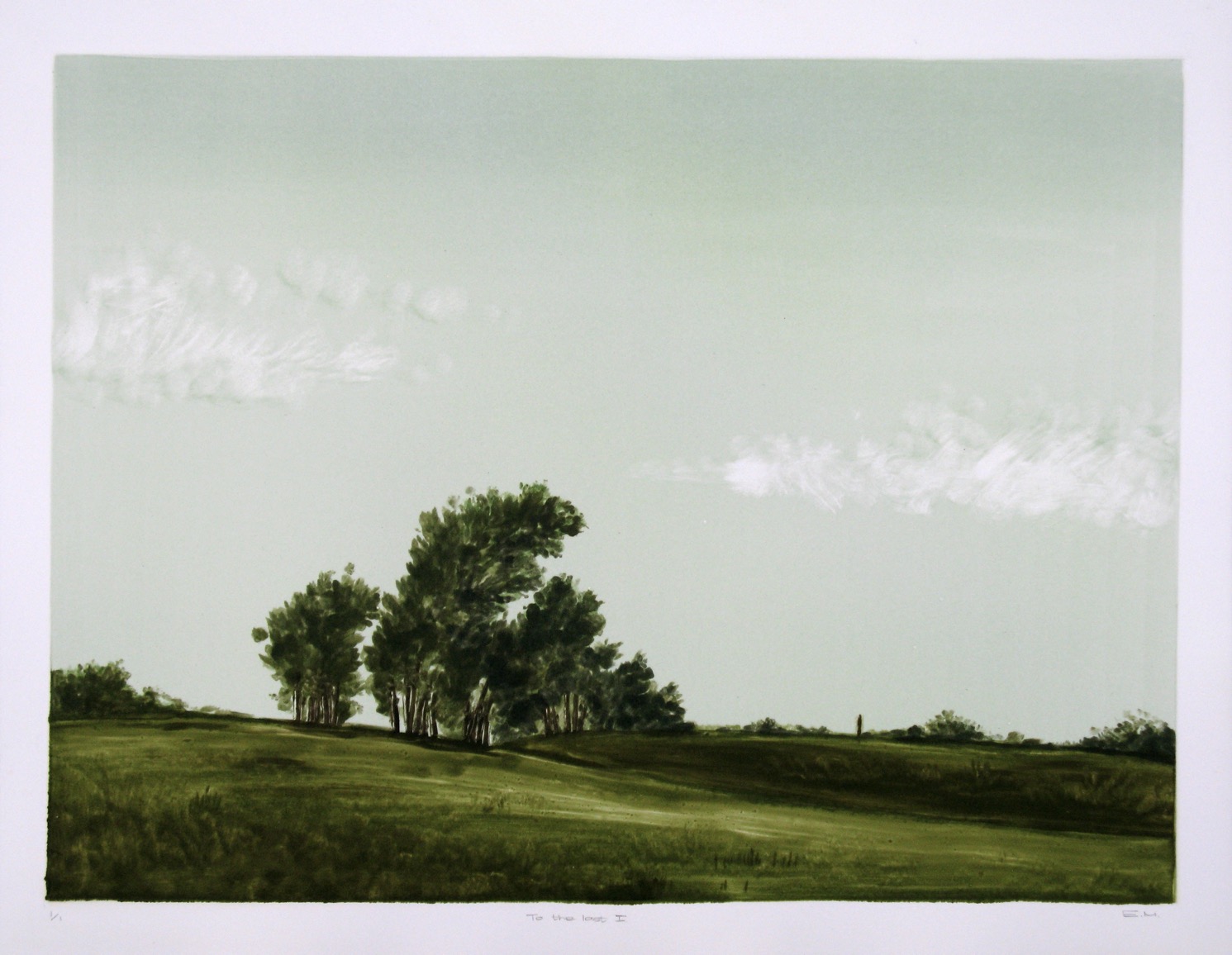 Title: To the last I
Medium: Monotype
Paper size: 51 x 66 cm
Image size: 44.5 x 59.5 cm
Edition size: 1/1
Price: R 6 500 (excl.VAT)
Title: To the last II
Medium: Monotype
Paper size: 51 x 66 cm
Image size: 44.5 x 59.5 cm
Edition size: 1/1
Price: R 6 500 (excl.VAT)
Title: Hometown
Medium: Monotype
Paper size: 51 x 66 cm
Image size: 44.5 x 59.5 cm
Edition size: 1/1
SOLD
Title: Overgrown I
Medium: Monotype
Paper size: 51 x 66 cm
Image size: 44.5 x 59.5 cm
Edition size: 1/1
SOLD
Title: Overgrown II
Medium: Monotype
Paper size: 51 x 66 cm
Image size: 44.5 x 59.5 cm
Edition size: 1/1
SOLD
Title: Overgrown III
Medium: Monotype
Paper size: 51 x 66 cm
Image size: 44.5 x 59.5 cm
Edition size: 1/1
SOLD
Title: Retrograde I
Medium: Monotype
Paper size: 51 x 66 cm
Image size: 44.5 x 59.5 cm
Edition size: 1/1
Price: R 6 500 (excl.VAT)
Title: Retrograde II
Medium: Monotype
Paper size: 51 x 66 cm
Image size: 44.5 x 59.5 cm
Edition size: 1/1
Price: R 6 500 (excl.VAT)
Title: New Beginning I
Medium: Monotype
Paper size: 51 x 66 cm
Image size: 44.5 x 59.5 cm
Edition size: 1/1
SOLD
Title: New Beginning II
Medium: Monotype
Paper size: 51 x 66 cm
Image size: 44.5 x 59.5 cm
Edition size: 1/1
Price: R 6 500 (excl.VAT)
Lost and found Lithographs

Title: Almost true
Medium: two colour lithograph
Paper size: 63 x 50 cm
Image size: 50 x 40 cm
Edition size: 25
Price: R 3 450 (excl.VAT)


Title: Yesterdays favorite
Medium: two colour lithograph
Paper size: 63 x 50 cm
Image size: 50 x 40 cm
Edition size: 25
Price: R 3 450 (excl.VAT)


Title: What about love?
Medium: two colour lithograph
Paper size: 63 x 50 cm
Image size: 50 x 40 cm
Edition size: 25
Price: R 3 450 (excl.VAT)
Click here to follow Eugenie Marais on Instagram