Portraits
On this page, you will find a selection of portraits by artists who have worked at The Artists' Press. Some of them are portraits in the conventional sense of the term where the aim has been to capture an individual's likeness and spirit. Other portraits are more existential and use the subject as a means to voice broader concerns such as isolation, gender relationships and stereotypes. To see more of an artist's prints click on their name.

Browse other selections:
Animals, Insects and Creatures
For orders (with free shipping) or any other enquiries, please contact us.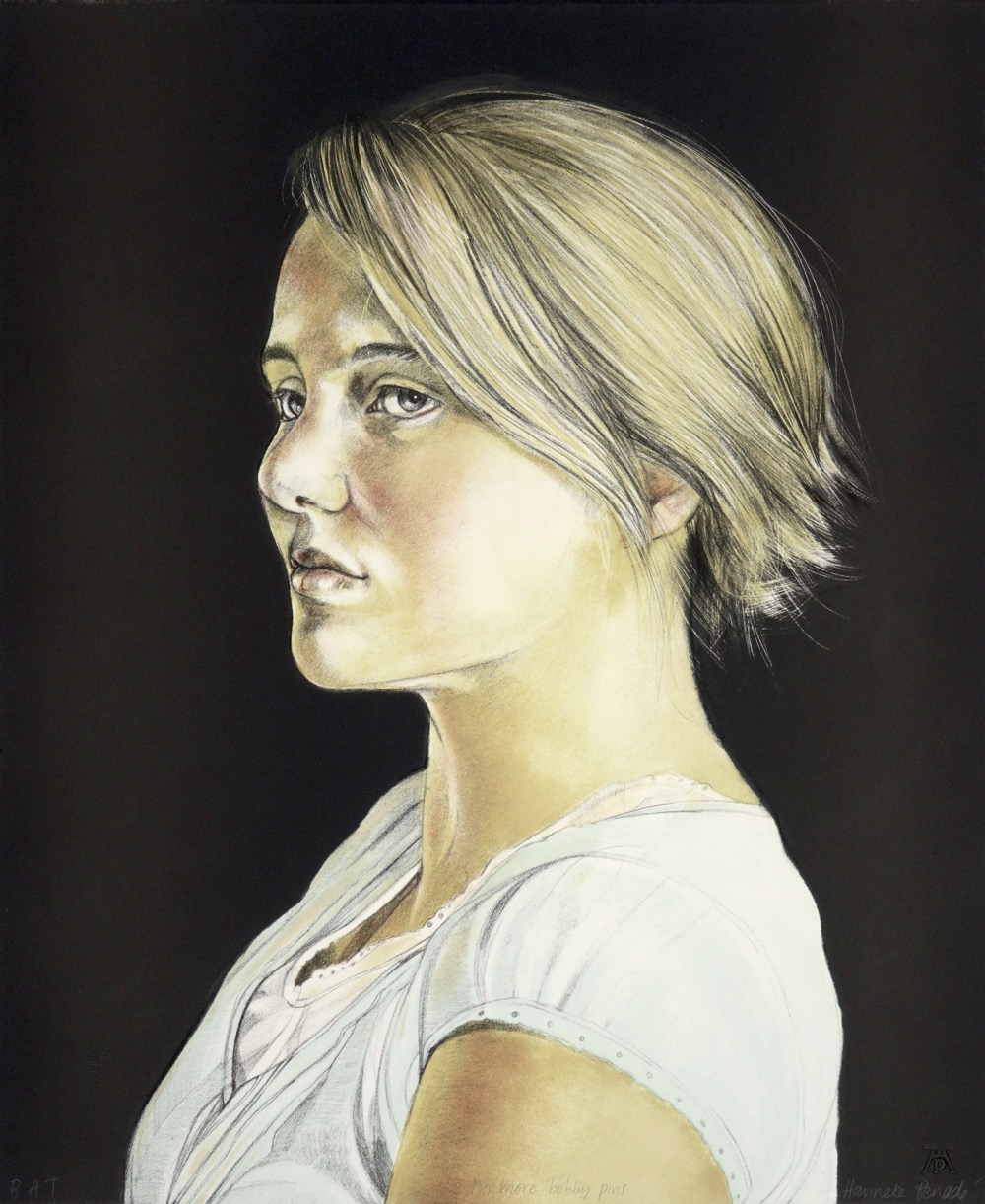 Artist: Hanneke Benadé
Title: No more bobby pins
Medium: Six colour lithograph
Paper size: 46 x 38.5cm
Image size: 46 x 38.5cm
Edition size: 30
Price: R 6 065 (excl.VAT)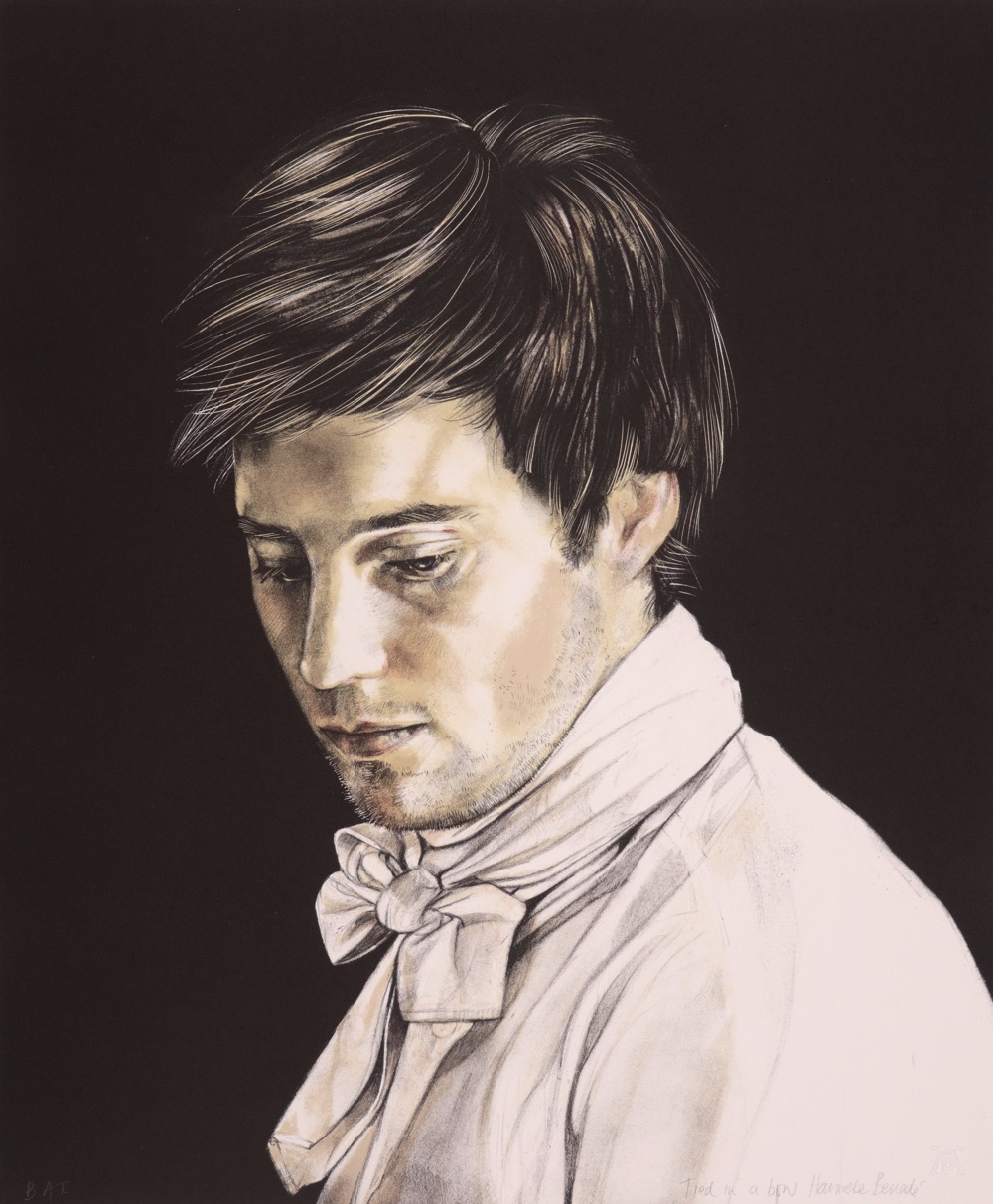 Artist: Hanneke Benadé
Title: Tied in a bow
Medium: Four colour lithograph
Paper size: 46 x 38.5cm
Image size: 46 x 38.5cm
Edition size: 30
Price: R 6 065 (excl.VAT)
Artist: Claudette Schreuders
Title: Anna
Medium: Four colour, chine collé lithograph
Paper size: 50 x 38cm
Image size: 43 x 31cm
Edition size: 35
Price: R 10 150 (excl.VAT)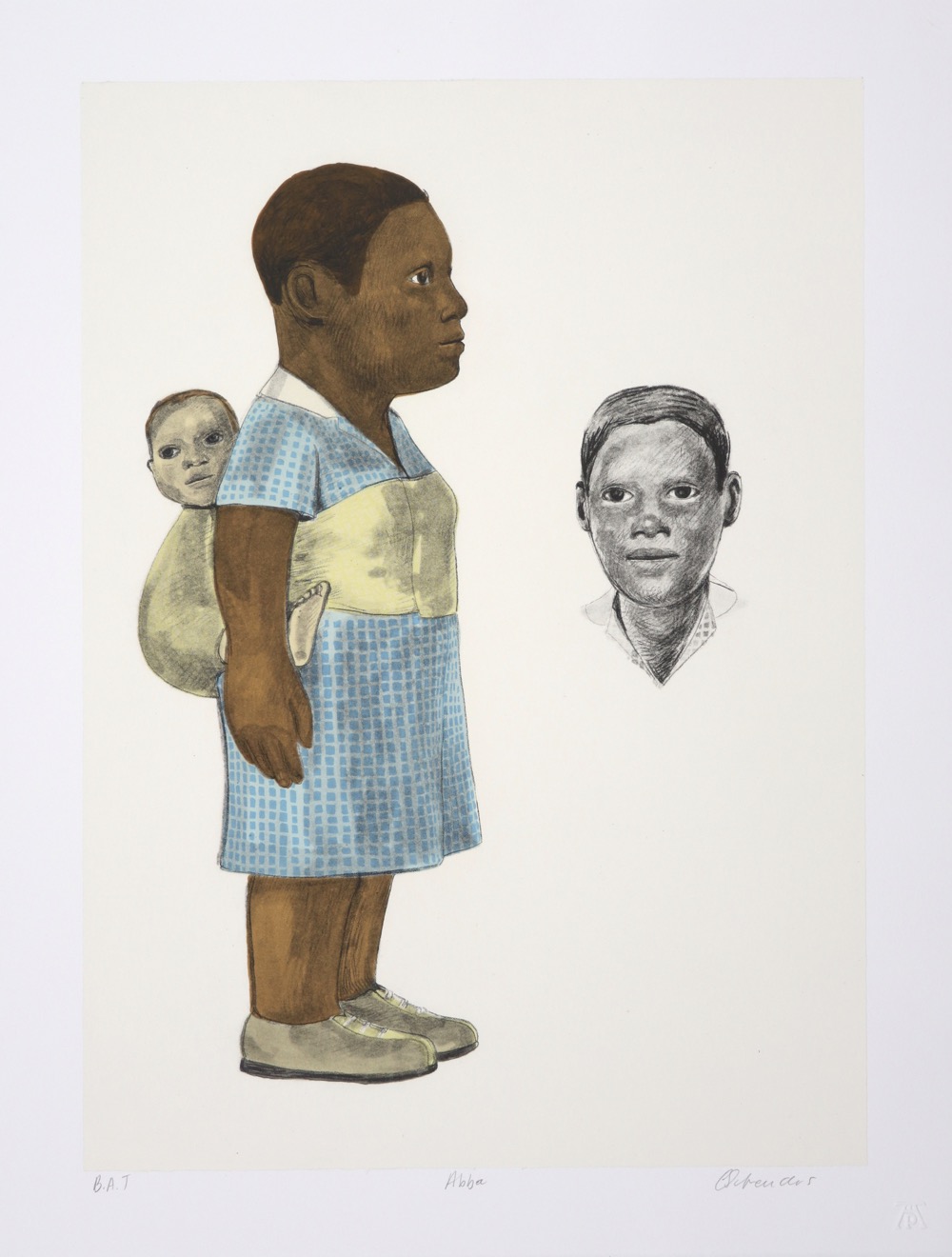 Artist: Claudette Schreuders
Title: Abba
Medium: Eight colour, chine collé lithograph
Paper size: 50 x 38cm
Image size: 43 x 31cm
Edition size: 35
Price: R 10 150 (excl.VAT)


Artist: Claudette Schreuders
Title: Two hands
Medium: Eight colour, chine collé lithograph
Paper size: 50 x 38cm
Image size: 43 x 31cm
Edition size: 35
Price: R 10 150 (excl.VAT)
Artist: Erika Hibbert
Title: Almost Alone
Medium: Four colour lithograph
Size: 56 x 76cm
Edition size: 30
Price: R 4 410 (excl.VAT)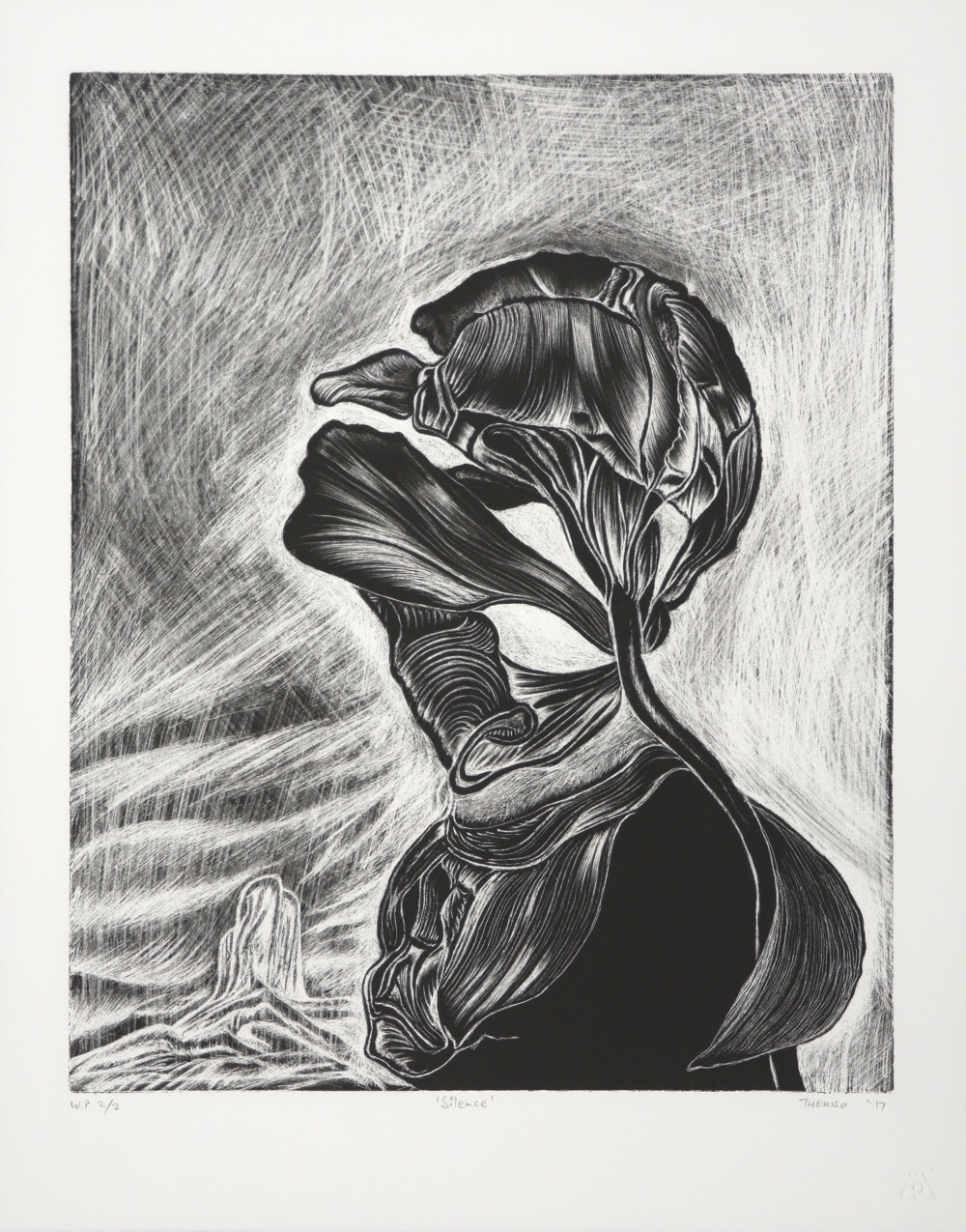 Artist: Winston Thekiso
Title: Silence
Medium: Single colour lithograph
Size: 41.5 x 33.4 cm
Edition size: 20
Price: R 1 765 (excl. VAT)


Artist: Colbert Mashile
Title: Merol Pondering
Medium: Single colour chine collé lithograph
Size: 49 x 38cm
Edition size: 15
Price: R 2 400 (excl.VAT)
Artist: Colbert Mashile
Title: Merol Seated
Medium: Single colour chine collé lithograph
Size: 49 x 38cm
Edition size: 15
Price: R 2 400 (excl.VAT)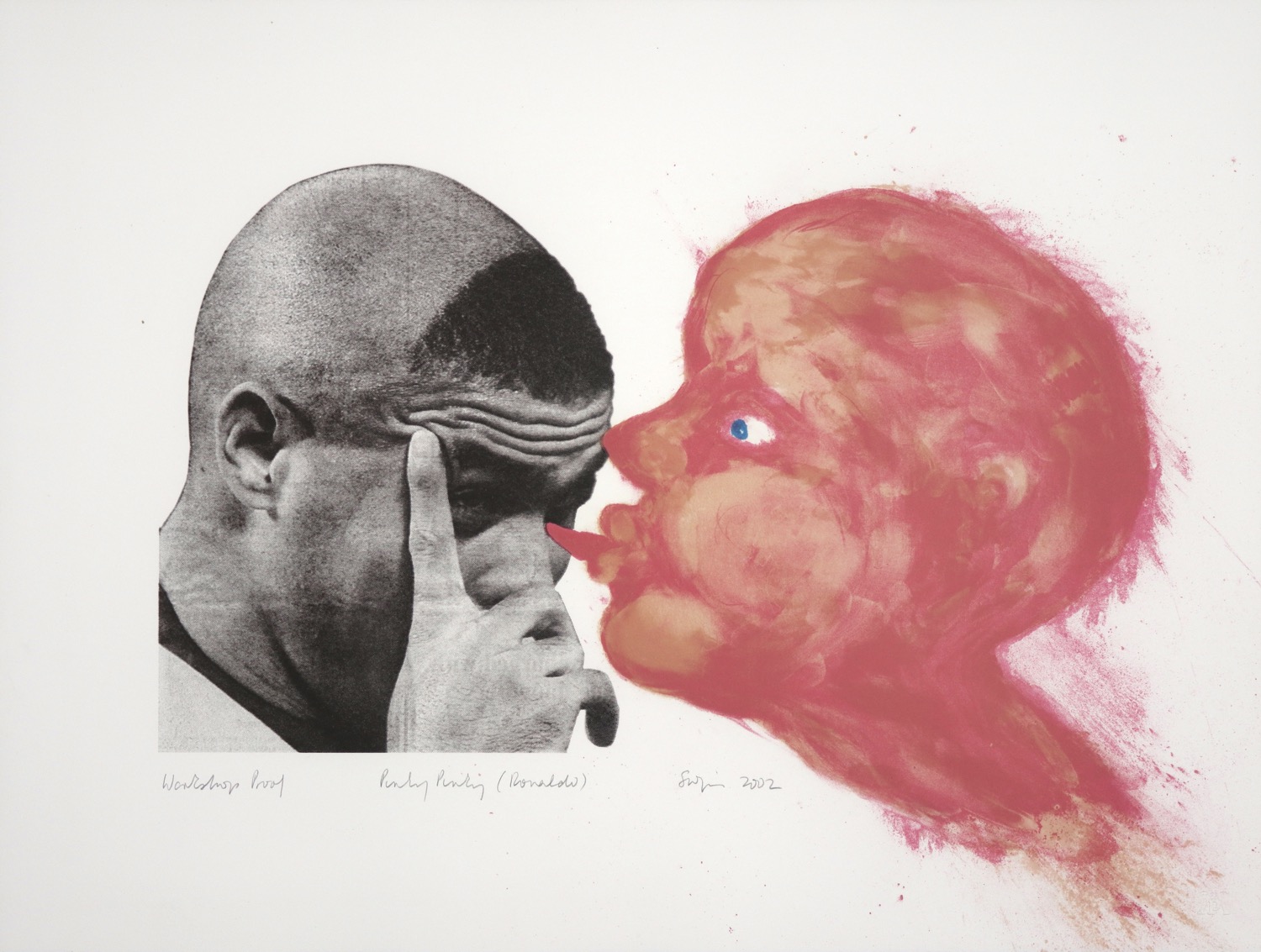 Artist: Penny Siopis
Title: Ronaldo
Medium: Six colour lithograph
Size: 38 x 50.5cm
Edition size: 40
Price: R 7 995 (excl.VAT)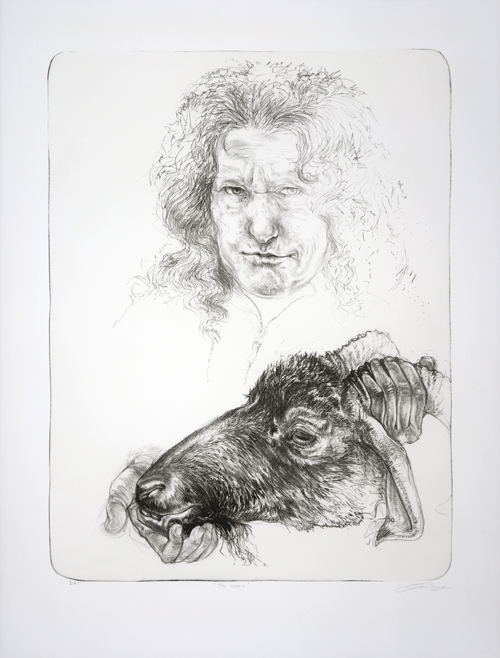 Artist: Diane Victor
Title: The Usher (self portrait with goat)
Medium: Single colour lithograph
Paper size: 76.4 x 57cm
Image size: 60.8 x 45.8cm
Edition size: 25
Price: R 12 000 (excl.VAT)


Artist: Espoir Kennedy
Title: Pinky Cut
Medium: Four colour lithograph
Paper size: 49.5 x 38cm
Edition size: 20
Price: R 2 100 (excl.VAT)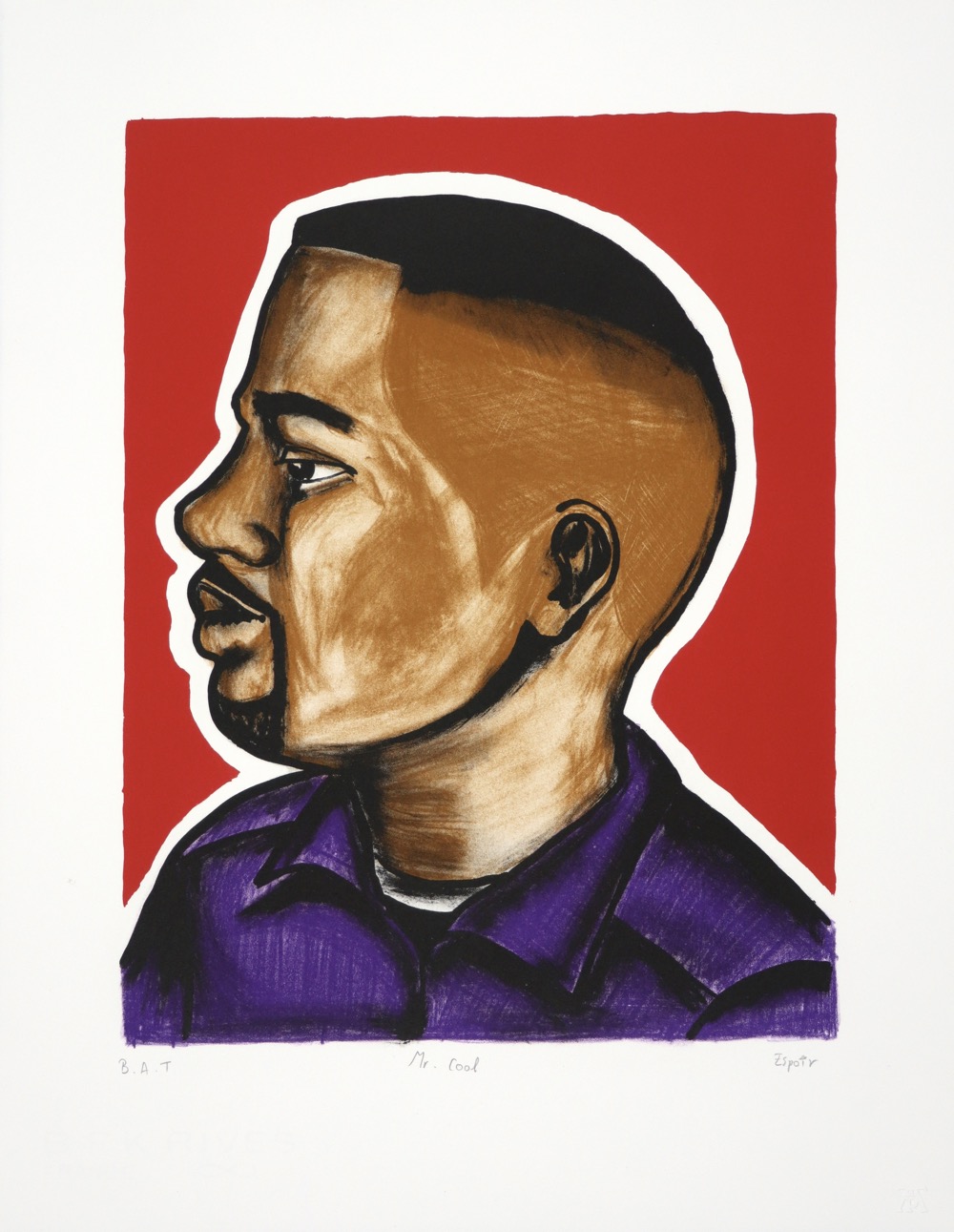 Artist: Espoir Kennedy
Title: Mr Cool
Medium: Four colour lithograph
Paper size: 49.5 x 38cm
Edition size: 20
Price: R 2 100 (excl.VAT)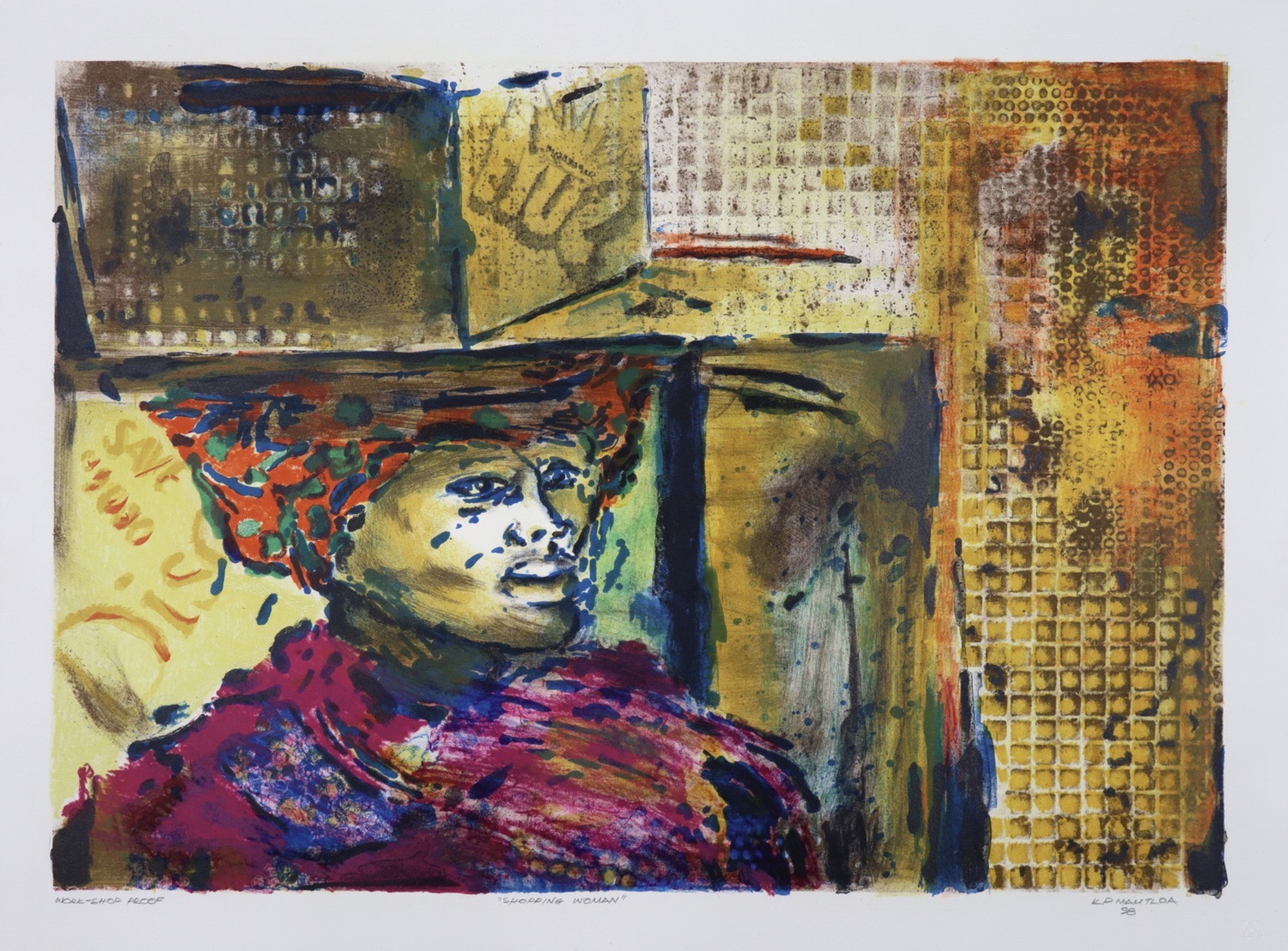 Artist: Kagiso Patrick Mautloa
Title: Shopping Woman
Medium: Eleven colour lithograph
Paper size: 56.5 x 76cm
Image size: 69 x 49cm
Edition size: 50
Price: R 6 500 (excl.VAT)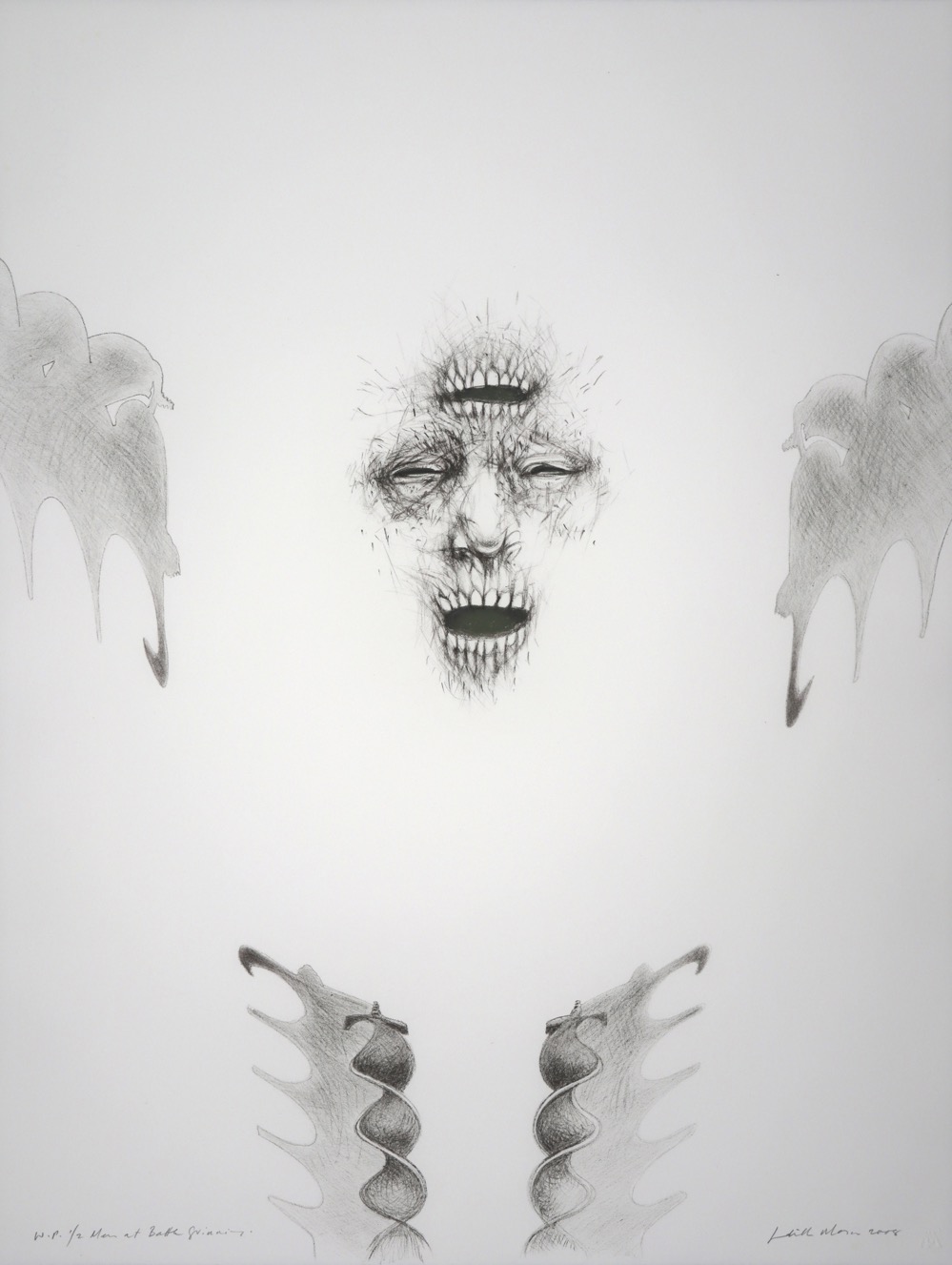 Artist: Judith Mason
Title: Man at Battle Grinning
Medium: Four colour lithograph
Size: 66.5 x 50.5cm
Edition size: 35
Price: R 8 350 (excl.VAT)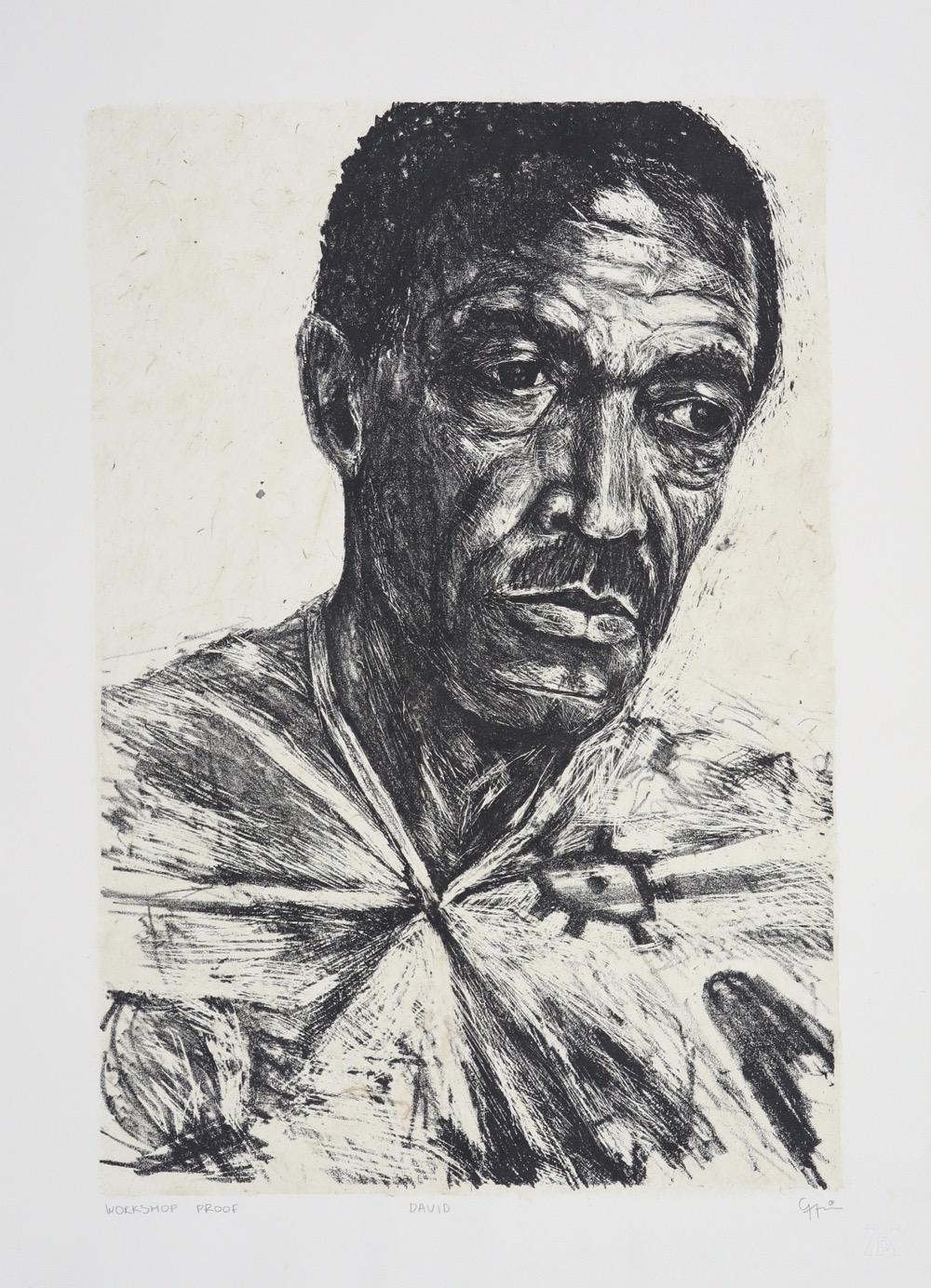 Artist: Gary Frier
Title: David
Medium: Single colour lithograph
Paper size: 44 x 32cm
Image size: 36 x 25cm
Edition size: 30
Price: R 3 200 (excl.VAT)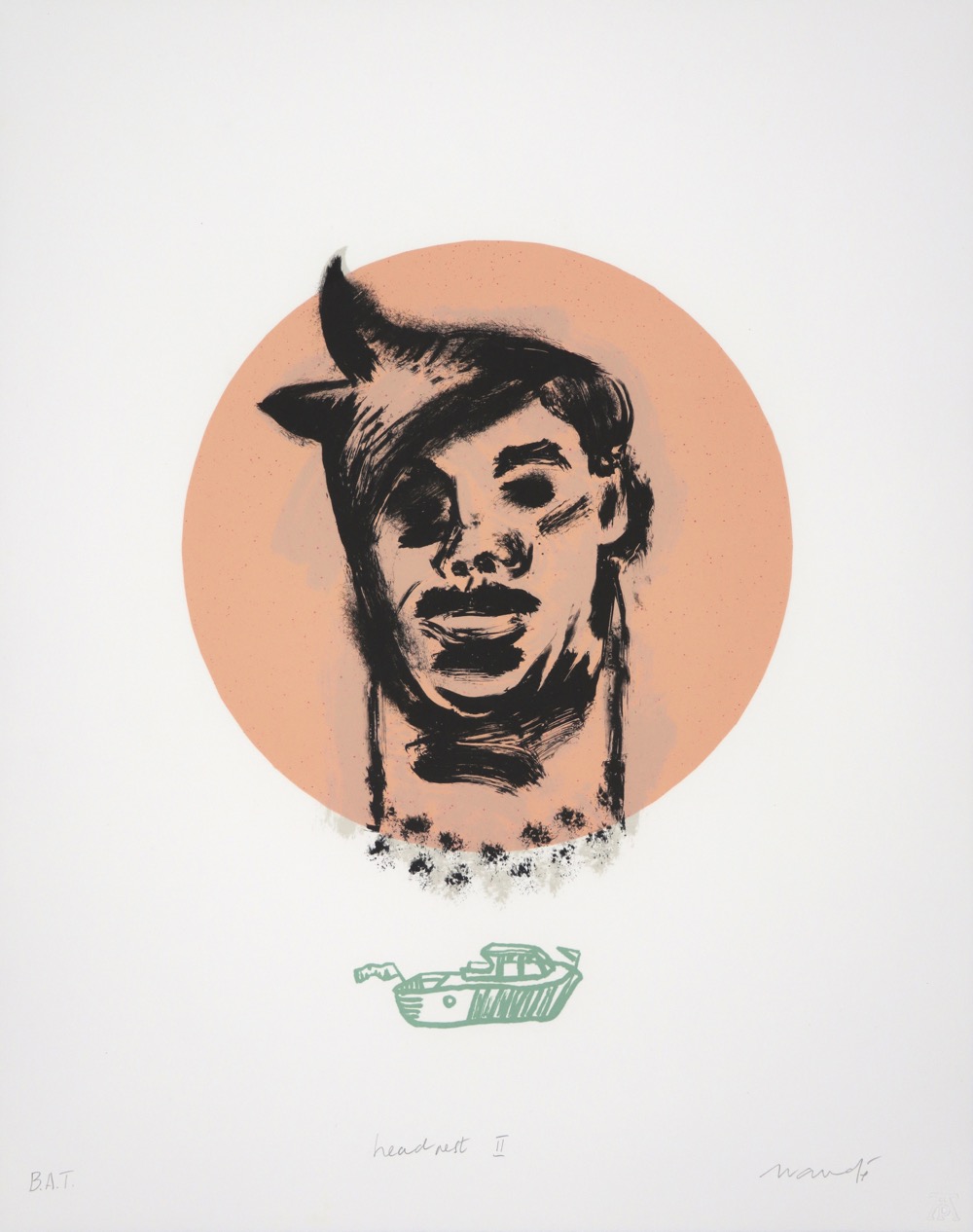 Artist: Andre Naude
Title: Head Rest II
Medium: Four colour lithograph
Paper size: 48.5 x 38cm
Image size: 31 x 24cm
Edition size: 15
Price: R 3 275 (excl.VAT)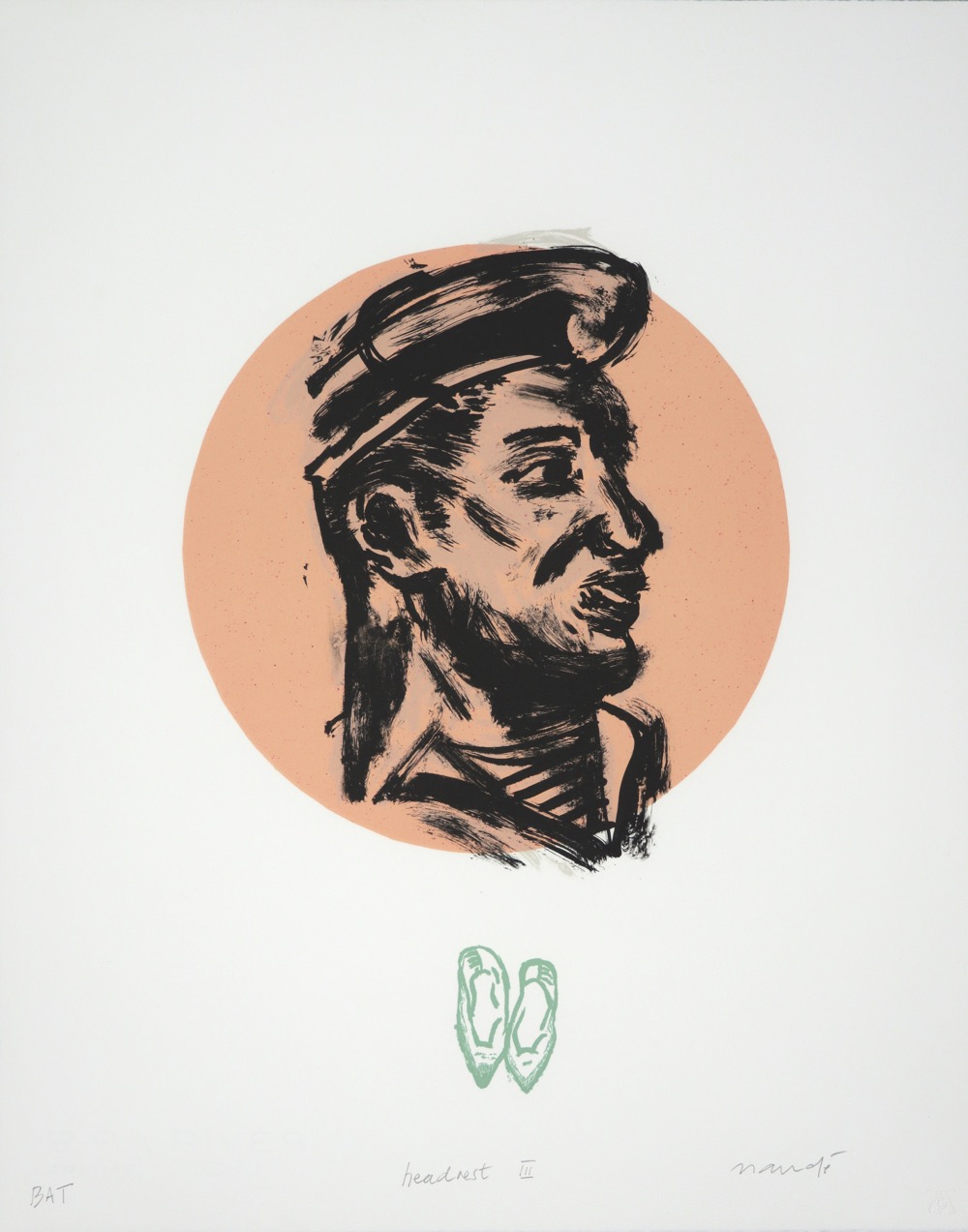 Artist: Andre Naude
Title: Head Rest III
Medium: Four colour lithograph
Paper size: 48.5 x 38cm
Image size: 31 x 24cm
Edition size: 15
Price: R 3 275 (excl.VAT)