Rain and team building, News update December 2009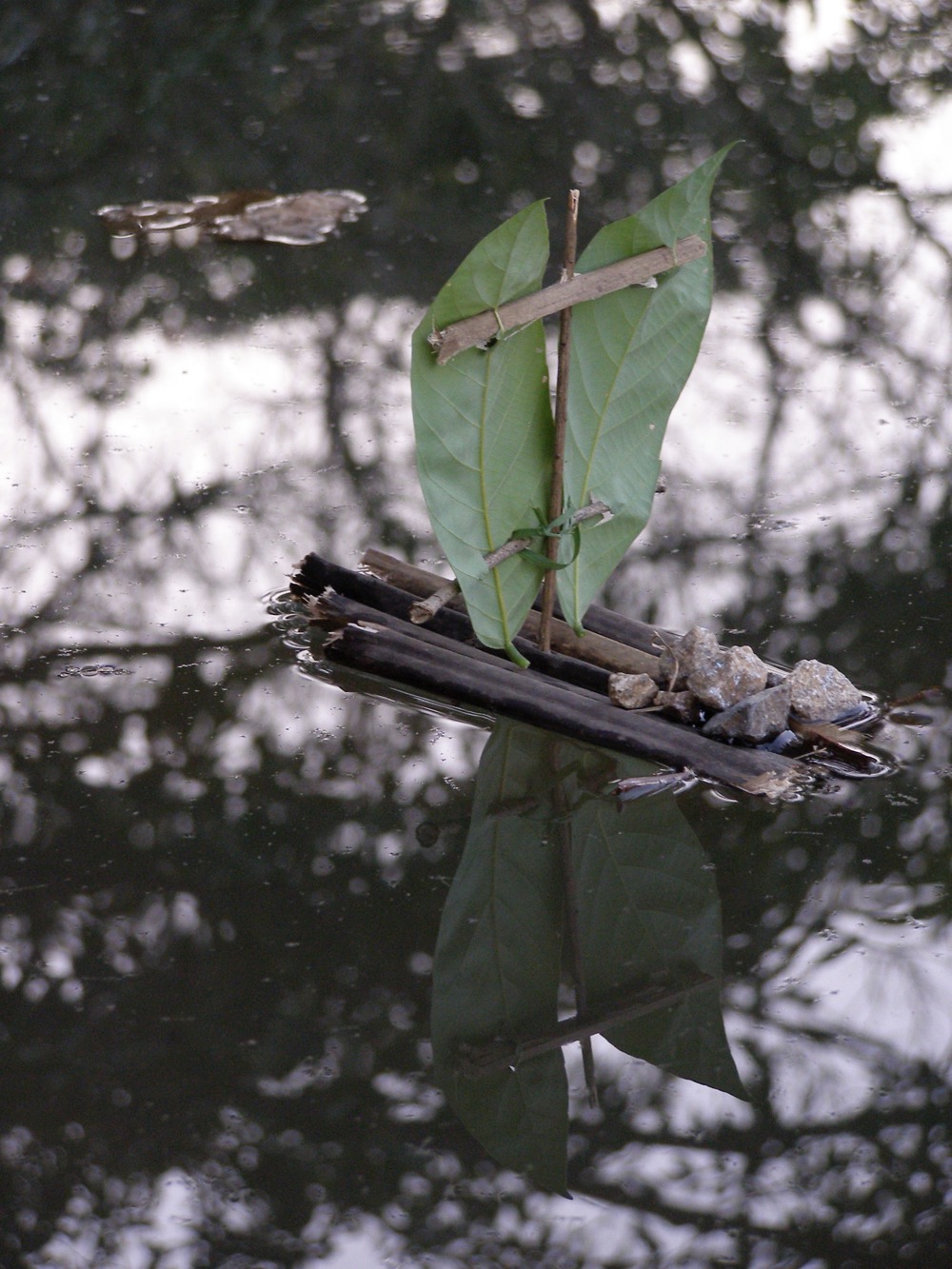 There are only seventeen days left to 2009, we feel like there should be seventeen months left. This year seems to have vanished, quicker than most. At the end of September, we went to Baroque in the Bush (appropriately over the Heritage Day long weekend) and spent the weekend on the stoep of the Shingwedzi Camp restaurant in the Kruger Park listening to Richard Cock conducting members of The Johannesburg Festival Orchestra.

Nowhere else in the world can you have an experience like this, listening to really good live classical music while you watch elephants splash in the river and glossy starlings building a nest in the tree next to you. The section of the camp we stayed in dates back to the thirties, whitewashed thatch bungalows with huge impala lilies in full bloom outside. If you can get a place book now, it is really well worth it.

Since then it seems like it has been raining non-stop. In November we had twice the rainfall of the previous November totalling more than 328 mm. The maximum rainfall for this area used to be 112 mm for November. For December we have already had 110 mm. Seems like the earth is shaking her shoulders. Standing on some sections of our lawn feels like it does when one stands on a large jellyfish that has been washed up onto a beach. Perhaps we should give up printing and start a rice farm. The storms have been bigger and louder than ever and we had no electricity for three days when a storm blew over a bunch of power lines in a neighbours field. Watching what the extreme weather does to our neighbour's crops is a bit soul destroying. Tobacco decimated by hail (perhaps there is a God after all) a field of butternuts ruined, macadamia trees uprooted and erosion ripping the road (always seems to happen just after we have repaired it). The rains have meant the return of the hippo to the valley, Simon and Maru get a kick out of following where it has been stomping around (on their bikes with Tamar as a decoy on foot) and the veld is flourishing. It is as if the Earth is saying loud and clear that she can get on just fine without us and what we don't mess with will survive. Perhaps we should all jump on Simon's boat (top pic).

This years' team building exercise for the studio was to build with sandbags. The print shop closed for a week and the printers joined Nicholus (the gardener) to build a sandbag house for the hydroelectric turbine. A week of filling and then lugging orange bags of sand proved to the printers that they had made the right career choice (see pic above). As the roof was put on some swallows moved in and started building their nest, perhaps sensing that the building was rather like a giant swallow's nest. And as far as the turbine goes... it has run for a few hours (typing on this computer and realizing that it is being powered by water is a real thrill) but it is still not working full time. The engineers have wandered off on holiday (in true Lowveld style) and are totally vague about when they will get it all pulled together and functioning properly. In their defence, this is the smallest installation that they have done and we are the guinea pigs for what will hopefully be the first of many installations like this for them.

Since September Toon Verhoef (from The Netherlands), Robert Hodgins and Sam Nhlengethwa have worked in the studio. We also facilitated a monoprint workshop which was attended by Shay Heydenrych, Carrie Knowles (USA), Heidi von Jonston (Italy/RSA), James Khoza, Marlene Carpenter and Anita McLauglin. The next monoprint workshop will be held in April and is already full.

Last week Robert Hodgins signed his latest prints.We hope that we have the energy and style that he has by the time we reach 89! Don Pinnock made a nice analogy at a talk he gave recently. Seven pebbles were laid on the ground in front of him, a pebble for each decade of the average person's life. Five pebbles were removed (Don is in his fifties), leaving two remaining. Then the seventh was taken away (the assumption being that one is a bit doddery in one's seventies) leaving one pebble behind. It is a nice reminder to make the most of now, even if time does speed past. A bird in the hand.... (The pygmy kingfisher was stunned when it flew into the workshop window, but recovered shortly afterwards and dashed off).

We hope that the holidays are restorative and manage to extend those pebbles...

All the best for 2010.

For more news from the studio click here