Investing in Prints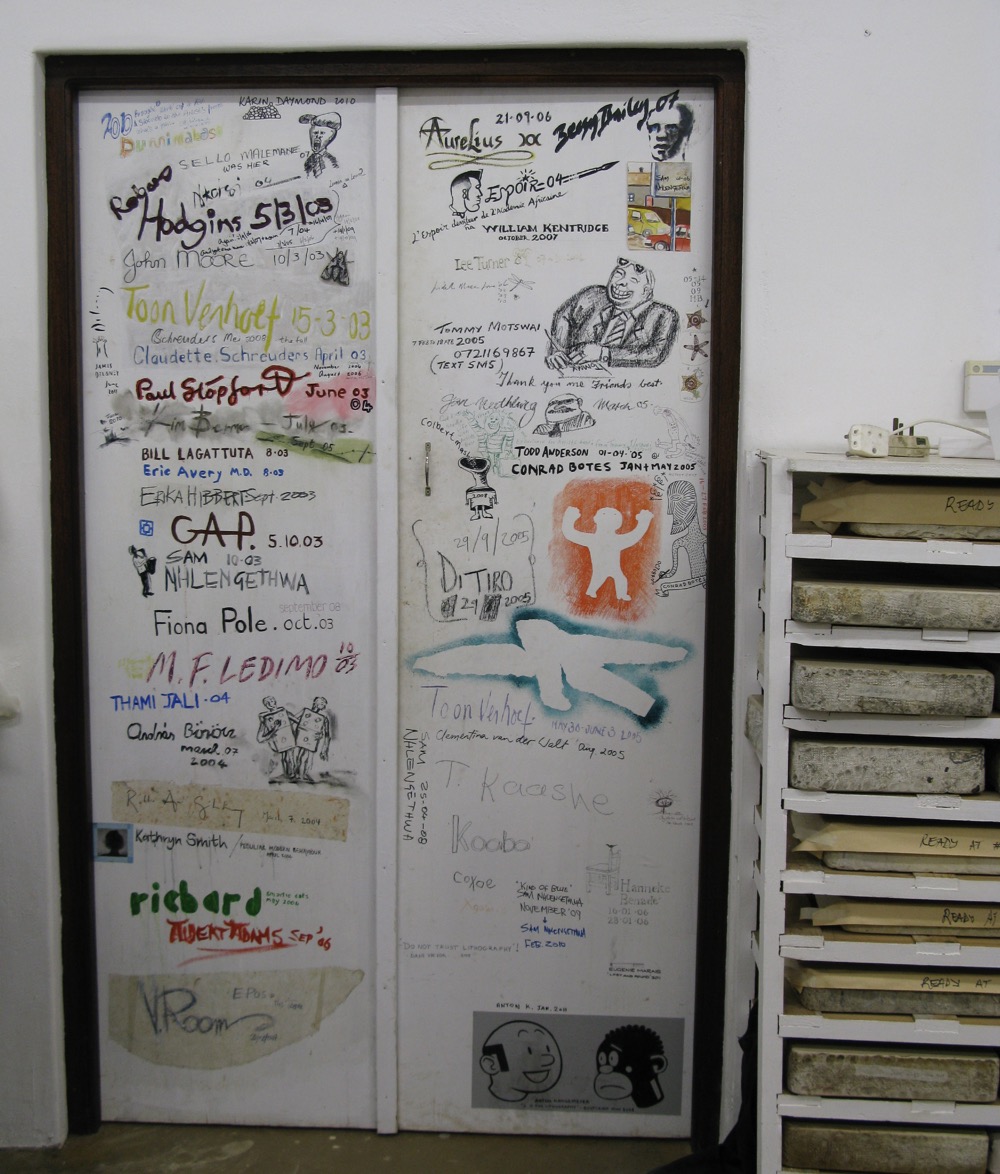 Investing in prints is well analysed in this article; reproduced with the kind permission of  Business Day Art: Fair Value: Investing in prints By Penny Haw, September 2007

It goes with saying that original artwork is at the top of the art investment food chain. But, in recent years, an increasing number of South African collectors - and artists - have begun recognising the value of collecting and producing prints. For artists, says Andries Loots of Gallery 34 Long, prints can provide useful additional exposure, and for collectors, the opportunity of owning some excellent work otherwise not available.

"In the past, people made the mistake of thinking that a print is just a copy of an artwork," says World Art gallerist, Charl Bezuidenhout. "It is, in fact, much more than that: The production of a good print requires a great deal of skill, talent and knowledge from the artist and the printer. It is a form of artistic expression with its own set of challenges that need to be overcome to produce a good artwork."

Arguably South Africa's top printer, Mark Attwood of The Artists' Press near White River in Mpumalanga, corroborates this: "I have seen a significant move toward collectors buying prints in the past 15 years, and I think improved investment value is one of the reasons for this," he says, offering a Claudette Schreuders' print that was sold for R1 700 four years ago and recently resold for R6 000, as an example."

One of Attwood's current projects will form part of William Kentridge's next opera, which is based on a book by Gogol. Other artists who have worked at The Artists' Press include Conrad Botes, Robert Hodgins, Kathryn Smith, Penny Siopis, Dumisani Mabaso, Colbert Mashile, Sam Nhlengethwa, Tommy Motswai and Schreuders, to name but a few.

Attwood believes that the facts that so many high profile artists view the medium as an integral part of what they do and have elected to do significant works in print, have contributed to the increasing value of prints in South Africa: "This gives buyers the message that prints are important, and even encourages them to take the prints of lesser-known artists seriously."

But how do you assess the value of a print? Attwood stresses that buyers should, first and foremost, buy works "because they love them, and want to live with them on their walls - and if there is an investment value, that is an added bonus."

He believes that ethics play a major role in the value of a print: "Collectors need to be confident that a work that is sold as a limited edition of, say 30 prints, really is such. To create a culture of ethical print production, we keep detailed documentation sheets of almost every print we have published, stating how many prints and how many proofs were pulled, and who got them, as well as the technical processes used in the production of that print. These documentation sheets are available to anyone who is interested. We work hard to ensure that the information in the documentation is correct, and we destroy all prints that are not listed. These documents are signed by both the artist and myself," he says. "My advice to buyers is to get documentation, read it, understand it, ask questions where necessary, and make sure the answers make sense. And, in terms of setting prices, the Tamarind Institute (a major North American lithography training centre and publisher of fine art) uses "roughly one-sixth of the price of a similarly sized drawing by the same artist" as a guide. We try to follow the same formula, but there are many variables, and more often than not, we will deviate from it. The cost of production also has an impact on the selling price."

Attwood says reproductions have long plagued the print world. The increasing use and abilities of digital printing processes mean that there are more possibilities than ever to copy or reproduce art, and call it a print.

"The distinction we make at The Artists' Press is that artists have to be integrally involved with the print process. They are involved in the conception of the print and decide how to use the medium. They also approve every impression by signing them when the edition has been completed. When we make use any photographic or digital processes, these are detailed in the documentation. What we do not do is take a work done in some other medium (like oil on canvas), scan it, print it and call it a print. That, to us, is a reproduction and should be valued accordingly" he says.

Bezuidenhout offers collectors of prints some additional practical pointers: "Look at the edition number to see how many there are. The fewer prints there are in an edition, the more valuable each is. Each print of an edition is numbered, e.g. 1 of 7 or 25 of 60 or whatever the case might be. This tells you how many of the print there are and which one you have. Number 1 is not more valuable than, for example, number 25 or number 60. It is merely an indication of which one it is and many prints were made. As the print run sells out though, you might find that the price of the remaining prints increases."

He also suggests that collectors learn about the various printing techniques that are used. Certain techniques require more time and skill than others, and accordingly, can impact the price: "Make note too of the quality of the image, particularly where any inkjet processes might have been involved," he says. "And look at what paper has been used. With some printing techniques, the use of archival paper can play an important role in assuring the longevity of colour."

Artists A-L (by surname) whose work is available from The Artists' Press
Artists M-X (by surname) whose work is available from The Artists' Press
Art can be a bit like the lottery. Take a chance with Dumisani Mabaso's "Lotto I".
Dumisani Mabaso Print Gallery