Southern African Community Art Centres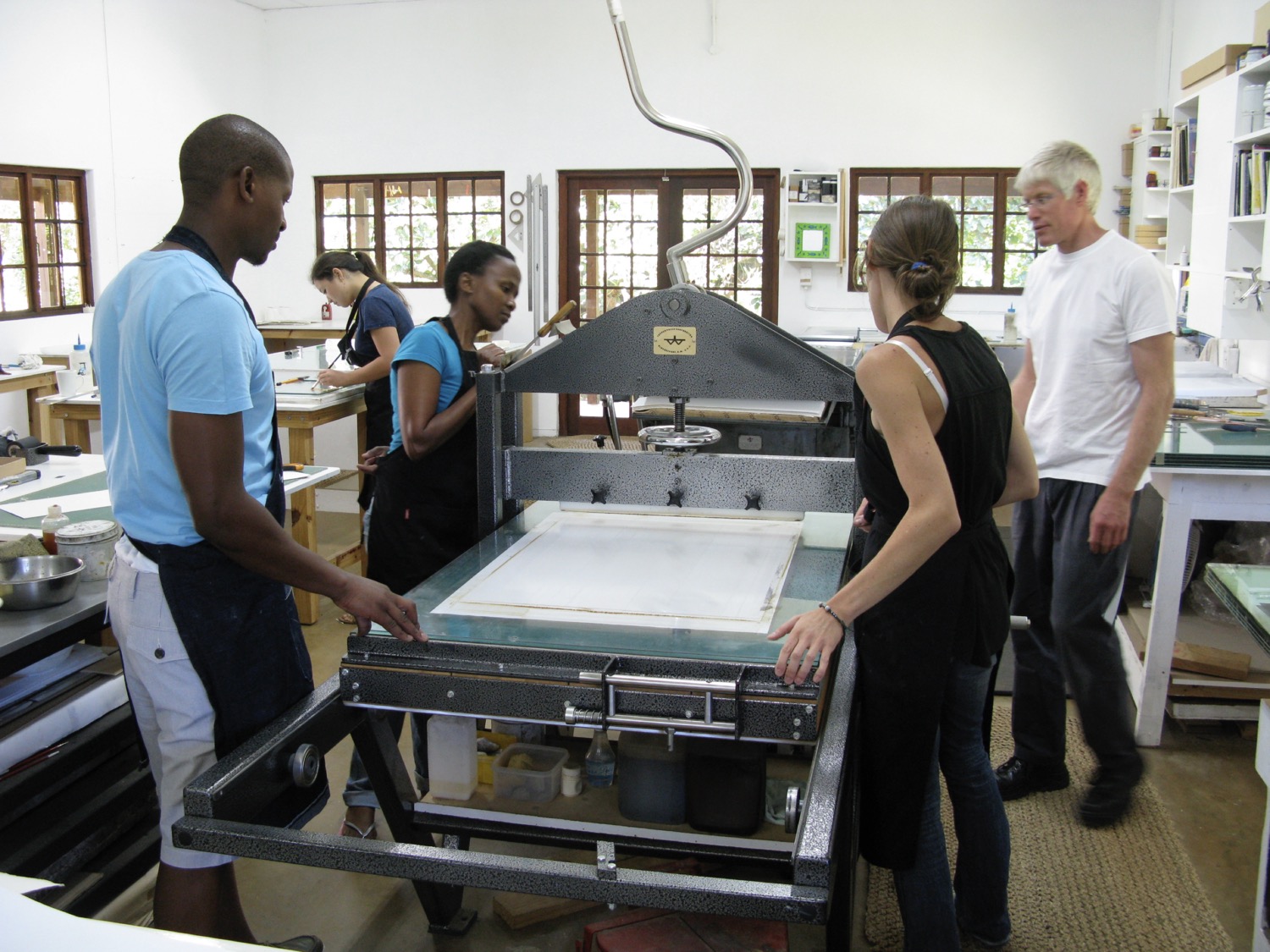 Community art centres in southern Africa have played an important cultural role. Black artists and students were historically prevented from attending the mainstream art education establishments in South Africa. It is still difficult to access training, good quality materials, workspace as well as opportunities to get ones work exhibited and promoted.

Some examples of community arts centres are the Polly Street Art Centre, which provided a creative haven for artists such as Ezrom Legae and Durant Sihlali in the 1950's and 1960's. This centre grew into the Mofolo Art Centre in Soweto. The Katlehong Art Centre provided East Rand artists with facilities and inspiration during the 1970's and 1980's and exposed people to a variety of media and became well known for its ceramic work. This centre transformed into VACA or the Visual Arts and Crafts Academy which now focuses on upgrading secondary school leavers so that they can go on to study at tertiary level. Community art centres still have a vital role to play today.

Rorkes Drift in rural Kwazulu Natal nurtured many of today's top black artists, among them Sam Nhlengethwa and Pat Mautloa . Started by Swedish art graduates a range of skills was taught from weaving to printmaking and ceramics, these techniques were used to explore issues around exploitation and apartheid.

The Johannesburg Art Foundation is another example of a community art centre that nurtured some of today's top artists such as Tony Nkotsi.
The Artist Proof Studio in Newtown, Johannesburg was set up in the early 1990's by Kim Berman and Nhlanhla Xaba as a community art centre that focuses on printmaking. The studio has provided facilities, training and opportunities to many hundreds of artists over the years and continues to do so. This work proves that there is still a very real need for the community art centre in South Africa and particularly in the arena of printmaking.

The Artists' Press has a long-standing relationship with the Artist Proof studio and prior to moving to Mpumalanga had a mini-internship programme for students at the Artists Proof Studio who were interested in learning lithography. In Botswana The Kuru Art Project is a community art centre that has worked on a number of publishing and exchange projects with The Artists' Press.