Botanical Prints
On this page, you will find prints from The Artists' Press that focus on plants and botanical forms. Some of these prints are classic botanical images whilst others refer to plants more generally. And some are by artists who have hunter gatherer backgrounds.

To see more by a particular artist click on their name.

To take a look at other groupings of work go to:

Animals, Insects and Creatures
Latest prints from The Artists' Press
For orders (with free shipping) or any other enquiries, please contact us.

Artist: Sibonelo Chiliza
Title: Aloe isaloensis
Medium: Seven colour lithograph
Size: 62.5 x 50.5 cm
Edition size: 35
Price: R 4 700 (excl.VAT)
Artist: Sibonelo Chiliza
Title: Oncidium papilio
Medium: Six colour lithograph
Size: 62.5 x 50.5 cm
Edition size: 35
Price: R 4 700 (excl.VAT)
Artist: Sibonelo Chiliza
Title: Zantedeschia aethiopica
Medium: Seven colour lithograph
Size: 62.5 x 50.5 cm
Edition size: 35
Price: R 4 700 (excl.VAT)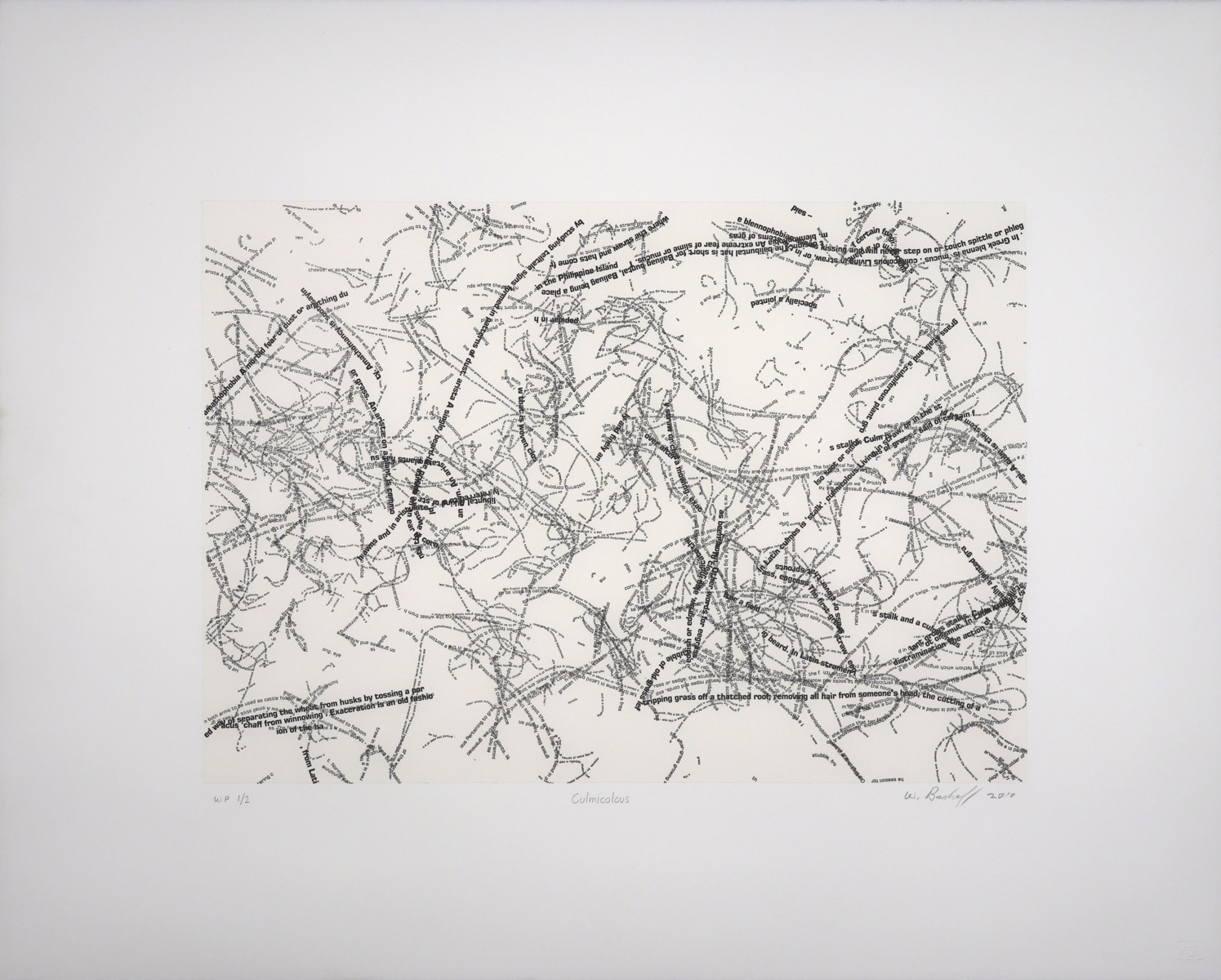 Artist: Willem Boshoff
Title: Culmicolous
Definition: Living in straw or on the stems of grass, as certain fungi do – from the Latin culm 'stalk' and colere 'to inhabit'.
Medium: Chine collé/letterpress
Paper size: 50.5 x 62.8 cm
Image size: 29.7 x 42 cm
Edition size: 35
Price: R 10 815 (excl.VAT)
Artist: Hanneke Benadé
Title: Family Portrait
Medium: Six colour lithograph
Paper size: 51 x 70 cm
Image size: 67.3 x 47.6 cm
Edition size: 30
Price: R 6 290 (excl.VAT)
Artist: Hanneke Benadé
Title: Stapelia hirsuta Stapelia gigantea
Medium: Six colour lithograph
Paper size: 51 x 70 cm
Image size: 67.3 x 47.6 cm
Edition size: 30
Price: R 6 290 (excl.VAT)
Artist: Hanneke Benadé
Title: Lowveld Chestnut
Medium: Hand coloured single run lithograph, chine colle
Paper size: 46 x 36.5 cm
Image size: 33 x 23.5 cm
Edition size: 18
Price: R 6 635 (excl.VAT)
Artist: Hanneke Benadé
Title: African Flame Tree
Medium: Hand coloured single run lithograph, chine colle
Paper size: 46 x 36.5 cm
Image size: 33 x 23.5 cm
Edition size: 18
Price: R 6 635 (excl.VAT)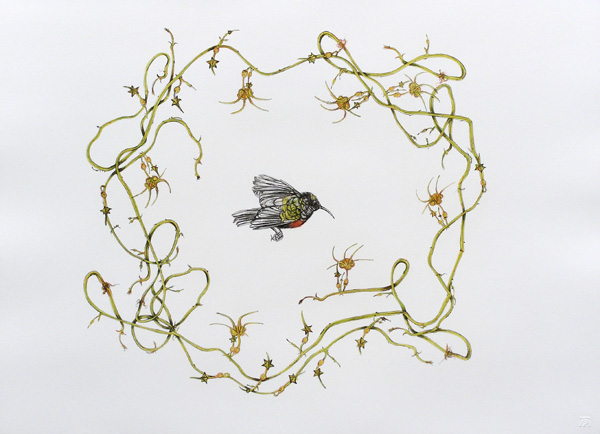 Artist: Hanneke Benadé
Title: Serpentine Wreath
Medium: Four colour lithograph
Paper size: 51 x 70 cm
Image size: 67.3 x 47.6 cm
Edition size: 30
Price: R 6 290 (excl.VAT)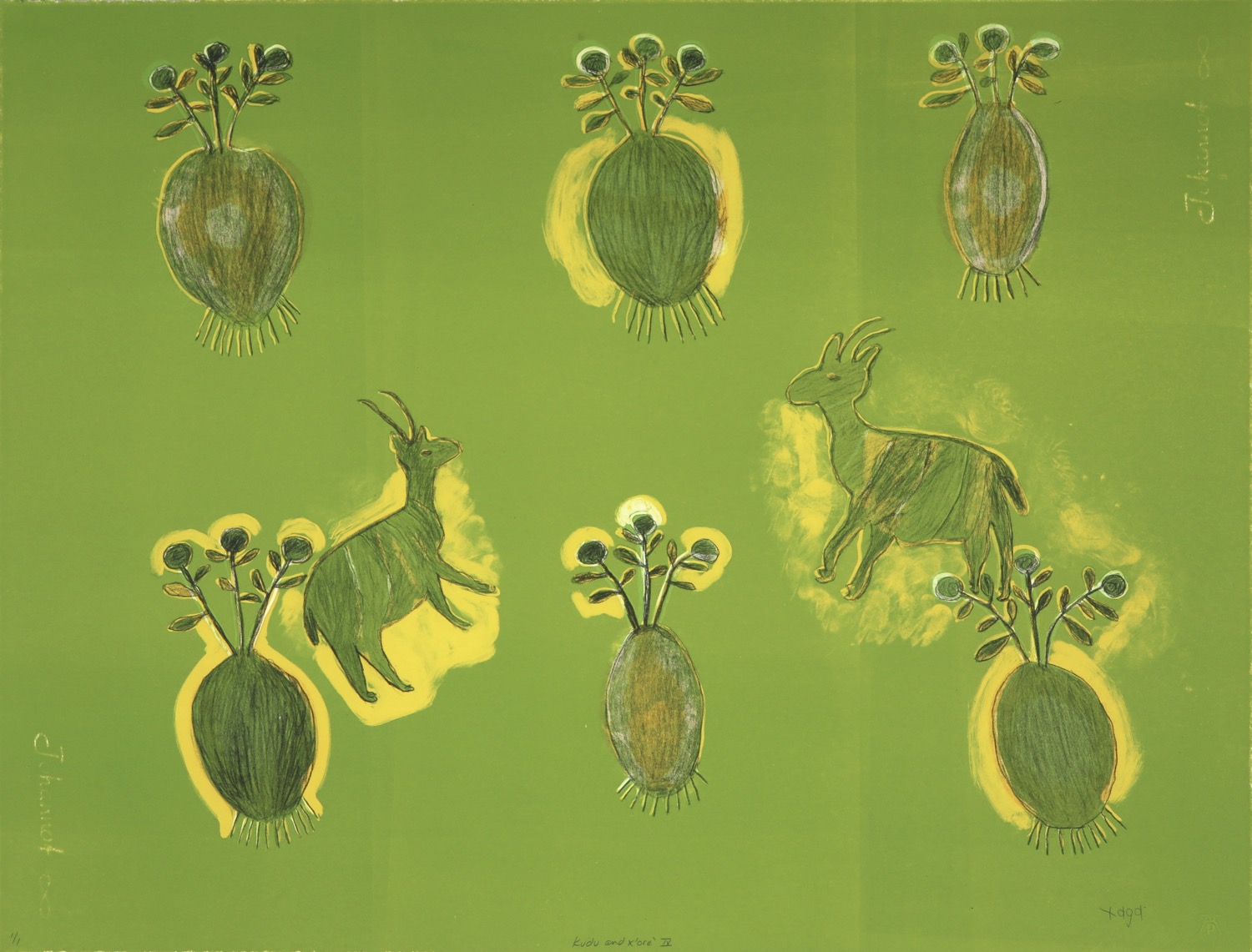 Artist: Xaga Tcuixgao
Title: Kudu and Xóré IV
Medium: Monoprint
Size: 50 x 65 cm
Price: R 5 450 (excl.VAT)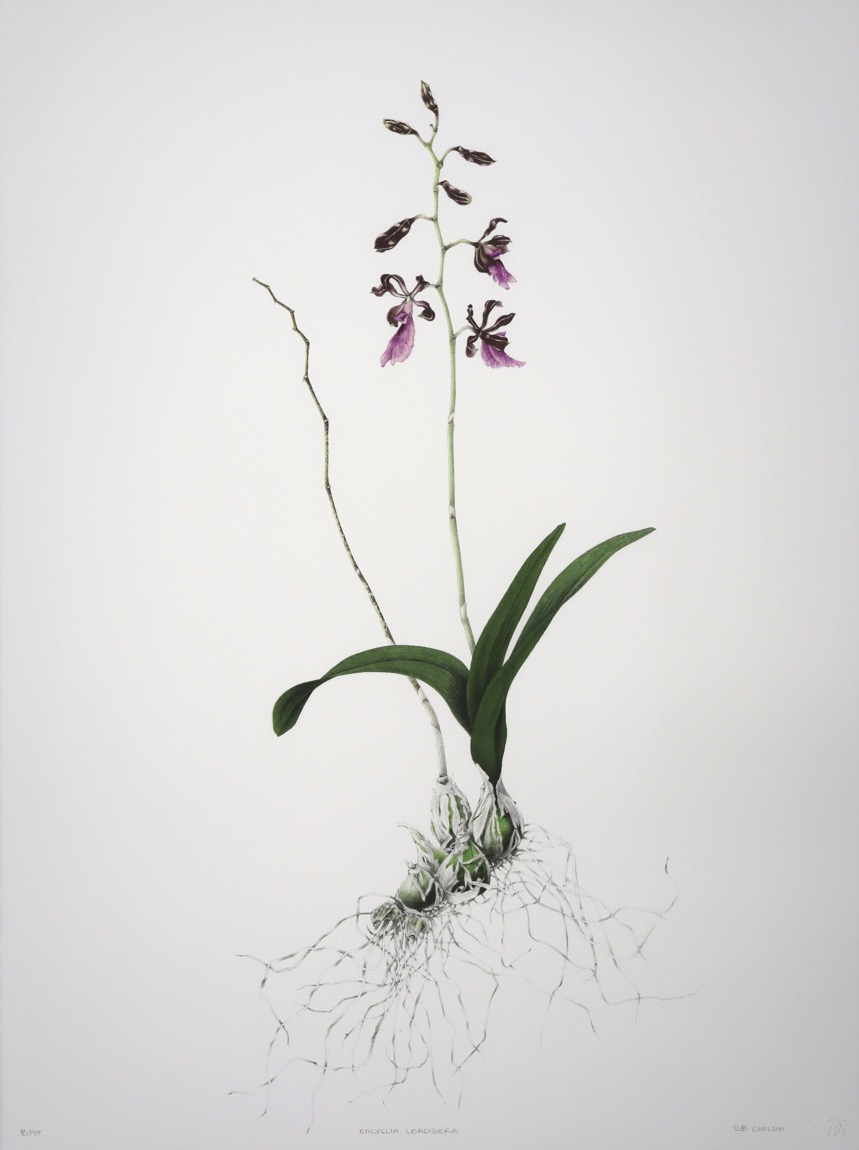 Artist: Sibonelo Chiliza
Title: Encyclia cordigera
Medium: Nine colour lithograph
Size: 76 x 57 cm
Edition size: 35
Price: R 5 475 (excl.VAT)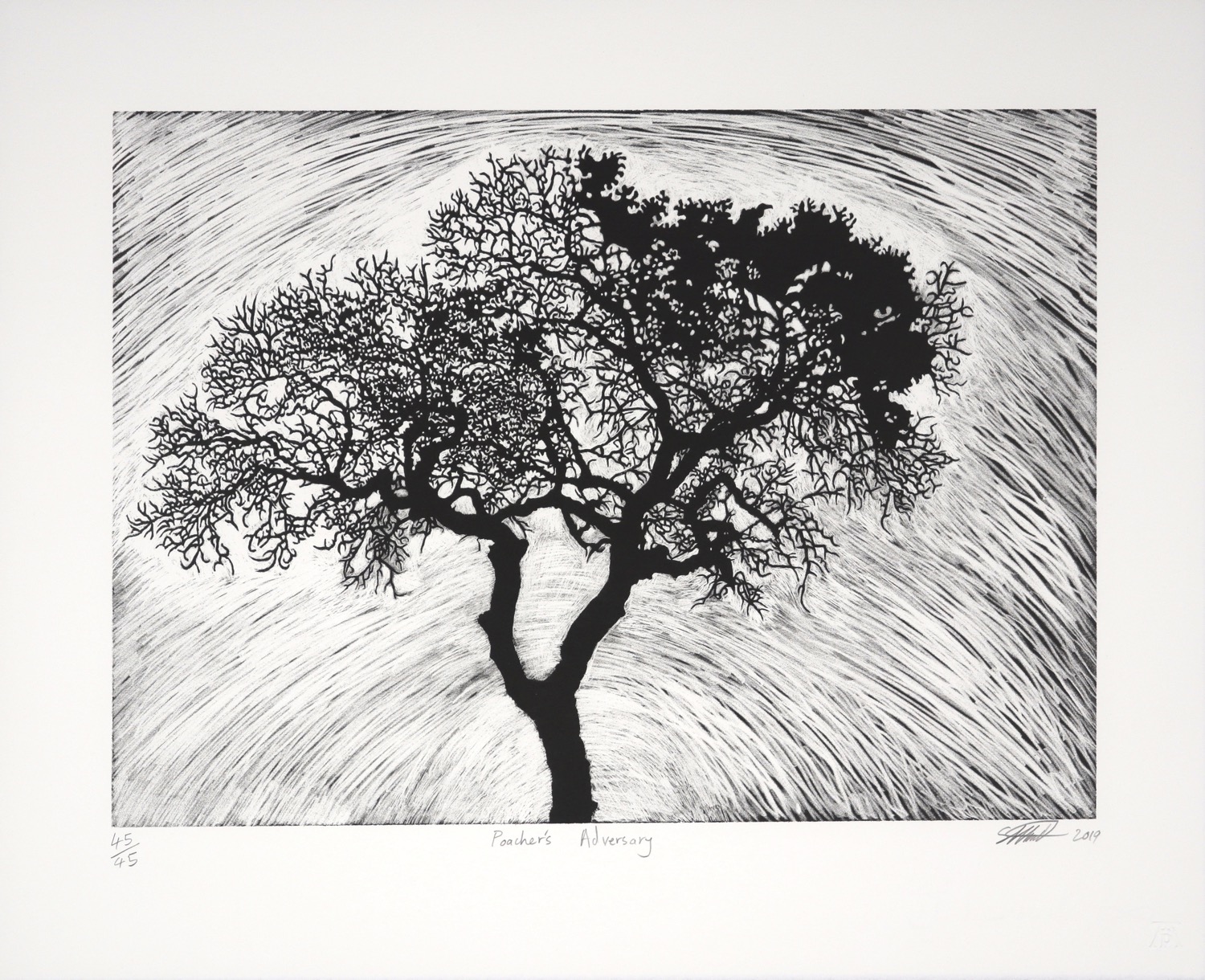 Artist: Simon Attwood
Title: Poacher's Adversary
Medium: Maniere noir lithograph
Paper size: 39.5 x 48 cm
Edition size: 45
Price: R 2 030 (excl. VAT)