Animals, Insects and Creatures
Discover a selection of animals and creatures based both on fact and fiction as created by artists at The Artists' Press.
To find out more about a specific artist's work click on their name.
Browse more:
Latest Editions from The Artist's Press
For orders (with free shipping) or any other enquiries, please contact us.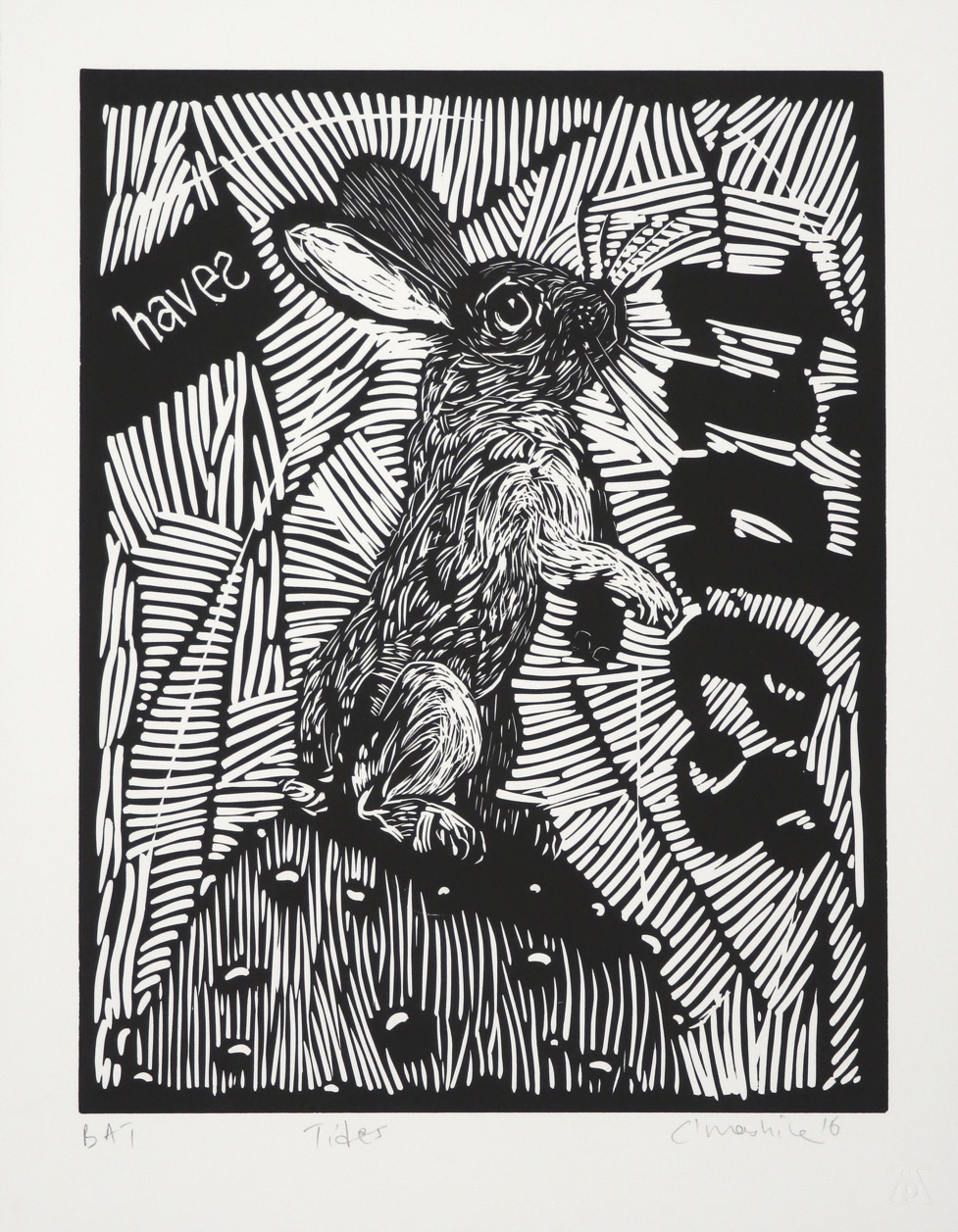 Artist: Colbert Mashile
Title: Tides
Medium: Single colour lino cut
Paper size: 33.5 x 26 cm
Image size: 28.3 x 21.8 cm
Edition size: 20
Price: R 3 370 (excl.VAT)
Artist: Sam Nhlengethwa
Title: Winter Grass II
Medium: Three colour chine collé lithograph
Size: 47 x 60.8 cm
Edition size: 20
Price: R  8 490 (excl.VAT)
Artist: Joachim Schonfeldt
Title: Untitled (Lioness)
Medium: Six colour, hand-embossed and "varnished" lithograph
Size: 38 x 57 cm
Edition size: 30
SOLD OUT

Artist: Colbert Mashile
Title: The Sacrifice
Medium: Six colour lithograph
Paper size: 66 x 50.5 cm
Image size: 56 x 43 cm
Edition size: 25
Price: R 5 080 (excl.VAT)
Artist: Judith Mason
Title: Goya's Hat
Medium: Nine colour lithograph
Size: 70 x 51cm
Edition size: 35
Price: R 10 700 (excl.VAT)
Artist: Judith Mason
Title: Wardrobe
Medium: Two colour lithograph
Size: 66.5 x 50.5 cm
Edition size: 35
Price: R 8 350 (excl.VAT)
Artist: Simon Attwood
Title: Constellation
Medium: Single colour linocut
Paper size: 57 x 76 cm
Edition size: 25
SOLD OUT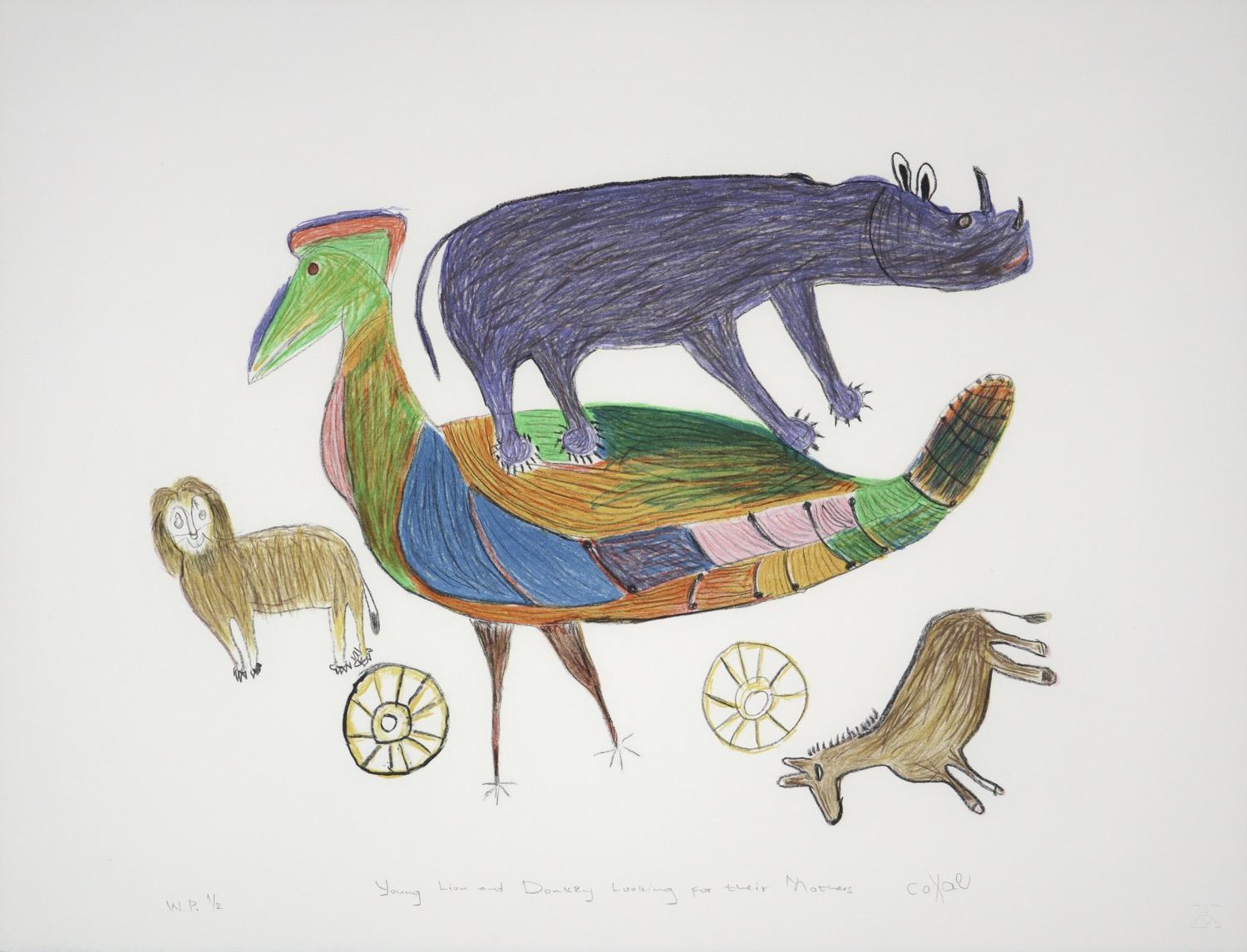 Artist: Ennie Bob
Title: Young lion and donkey looking for their mothers
Medium: Nine colour lithograph
Size: 38 x 50 cm
Edition size: 40
Price: R 3 200 (excl.VAT)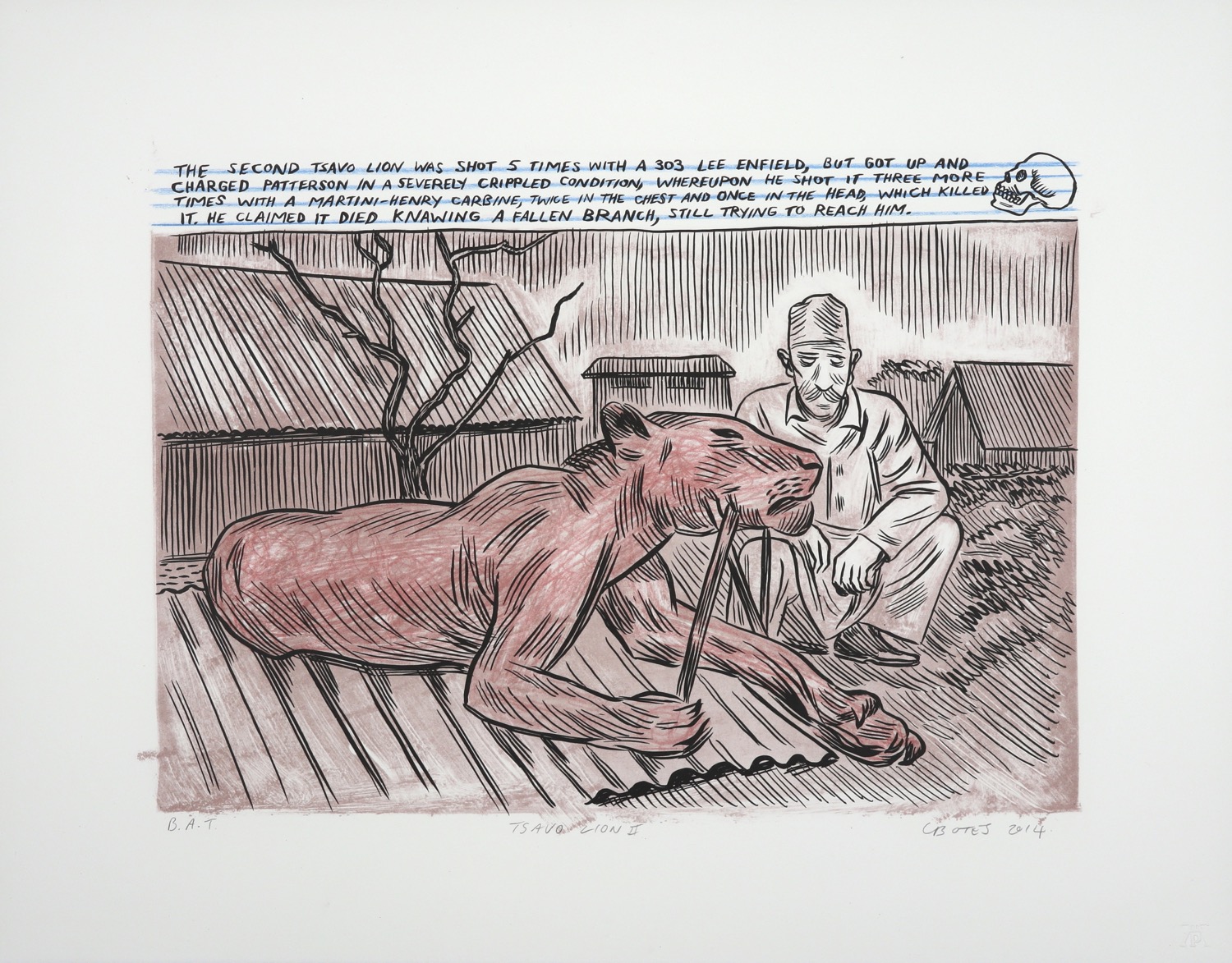 Artist: Conrad Botes
Title: Tsavo Lion II
Medium: Three colour lithograph
Paper size: 42.5 x 54 cm cm
Image size: 29 x 41cm Edition size: 15
Price: R 4 500 (excl.VAT)
Artist: Conrad Botes
Title: Master's Voice
Medium: Five colour lithograph
Paper size: 47 x 58 cm
Image size: 36.3 x 48 cm
Edition size: Edition size: 30
Price: R 7 455 (excl.VAT)


Artist: Eugenie Marais
Title: Almost true
Medium: two colour lithograph
Paper size: 63 x 50 cm
Image size: 50 x 40 cm
Edition size: 25
Price: R 3 800 (excl.VAT)
Artist: Eugenie Marais
Title: Yesterdays favorite
Medium: two colour lithograph
Paper size: 63 x 50 cm
Image size: 50 x 40 cm
Edition size: 25
Price: R 3 800 (excl.VAT)
Artist: Eugenie Marais
Title: What about love?
Medium: two colour lithograph
Paper size: 63 x 50 cm
Image size: 50 x 40 cm
Edition size: 25
Price: R 3 800 (excl.VAT)
Artist: Johann Louw
Title: Renoster
Medium: Three colour lithograph
Size: 56 x 76 cm
Edition size: 25
Price: R 6 350 (excl.VAT)
Artist: Johann Louw
Title: Perd
Medium: Two colour lithograph
Size: 56 x 76 cm
Edition size: 25
Price: R 6 350 (excl.VAT)
Artist: Colbert Mashile
Title: Pokolo (Donkey)
Medium: Single colour chine collé lithograph
Size: 49 x 38 cm
Edition size: 20
SOLD OUT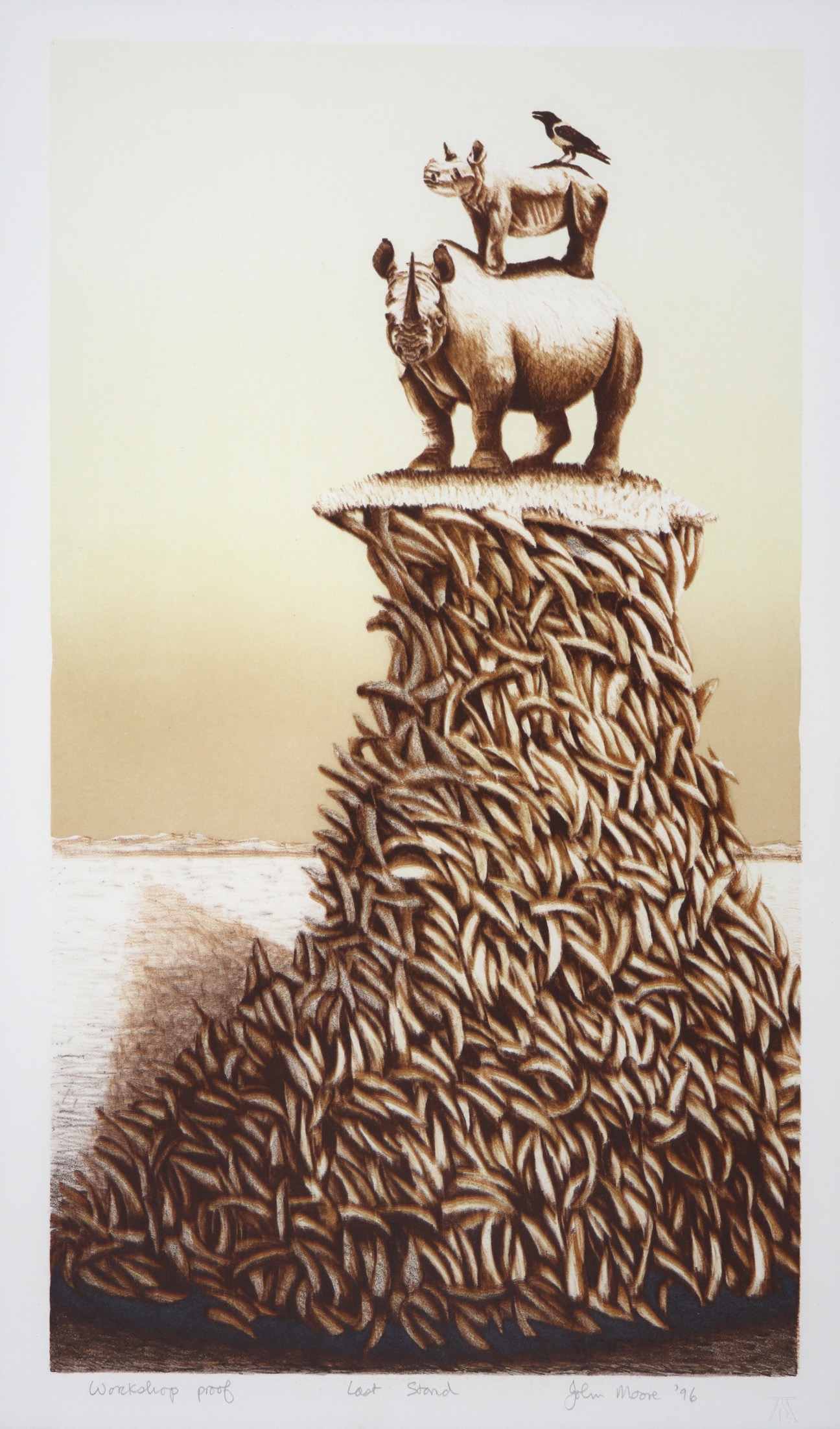 Artist: John Moore
Title: Last Stand
Medium: Two colour lithograph
Paper size: 57 x 34 cm
Image size: 53 x 29.7 cm
Edition size: 35
Price: R 2 485 (excl.VAT)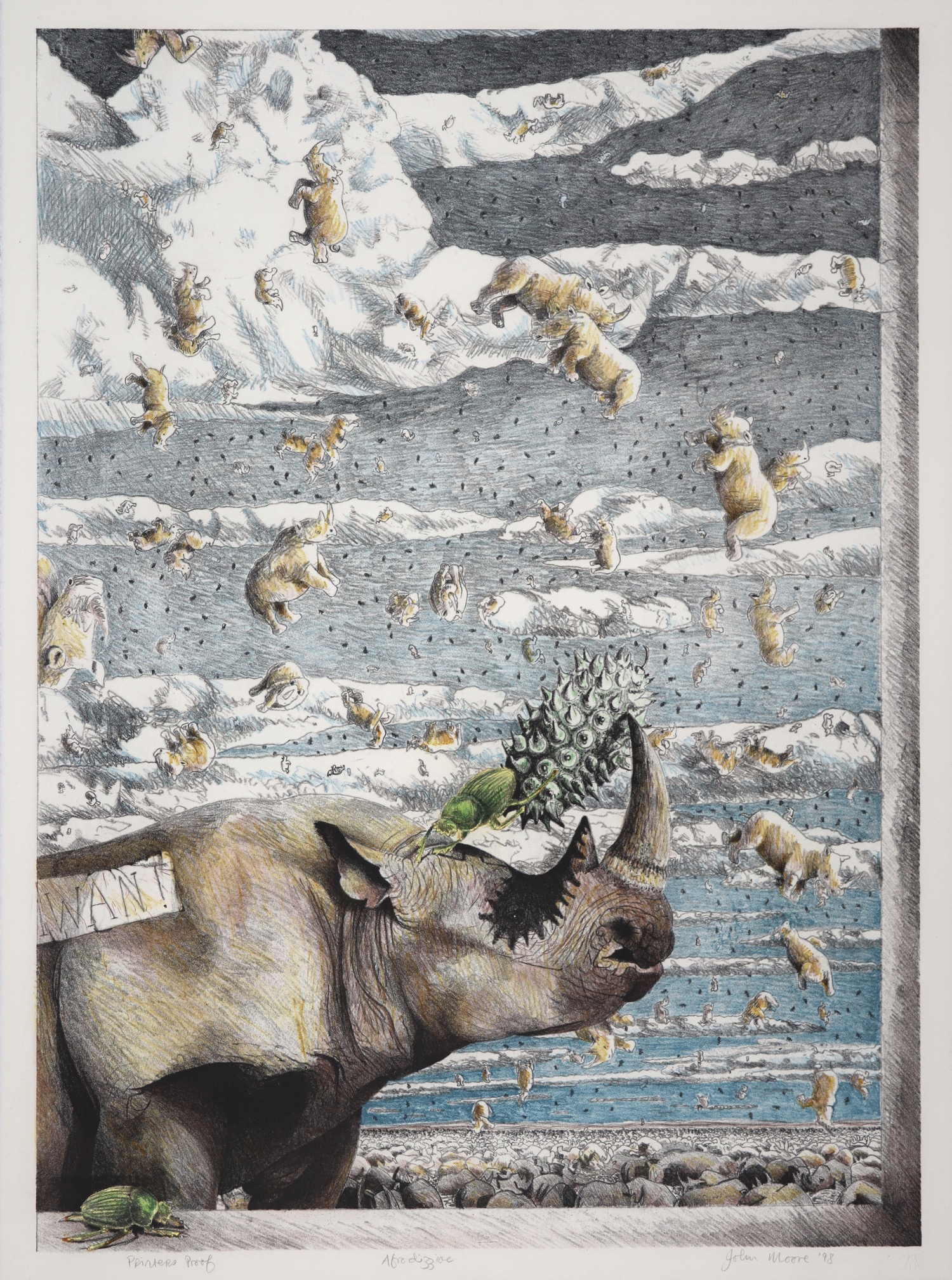 Artist: John Moore
Title: Afrodizziac
Medium: Four colour lithograph
Paper size: 76.2 x 56.5 cm
Image size: 72.3 x 52.4 cm
Edition size: 45
Price: R 4 250 (excl.VAT)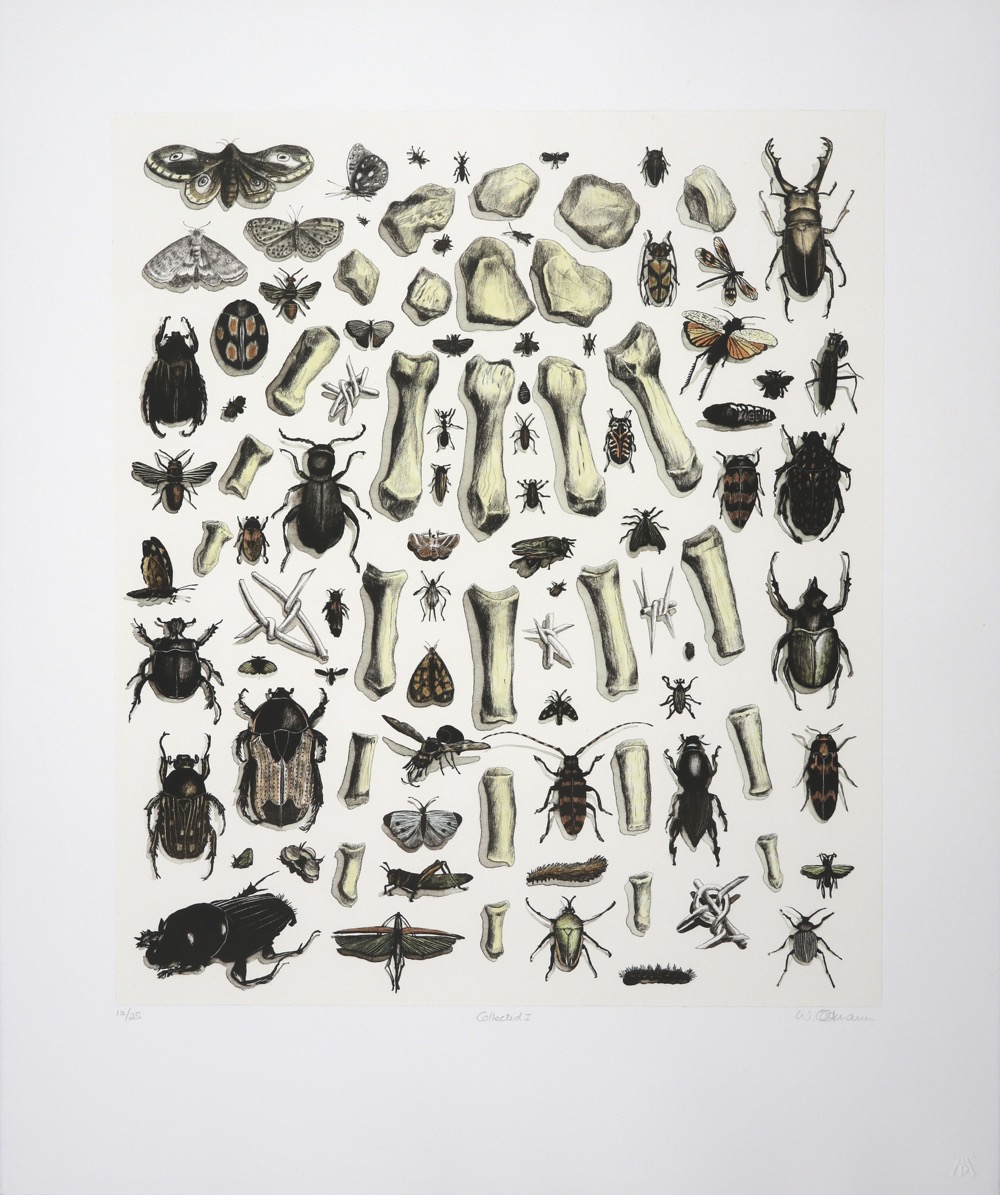 Artist: Walter Oltmann
Title: Collected I
Medium: Seven colour, chine collé lithograph
Paper size: 60 x 51 cm
Image size: 44 x 38 cm
Edition size: 25
Price:  R 7 755 (excl. VAT)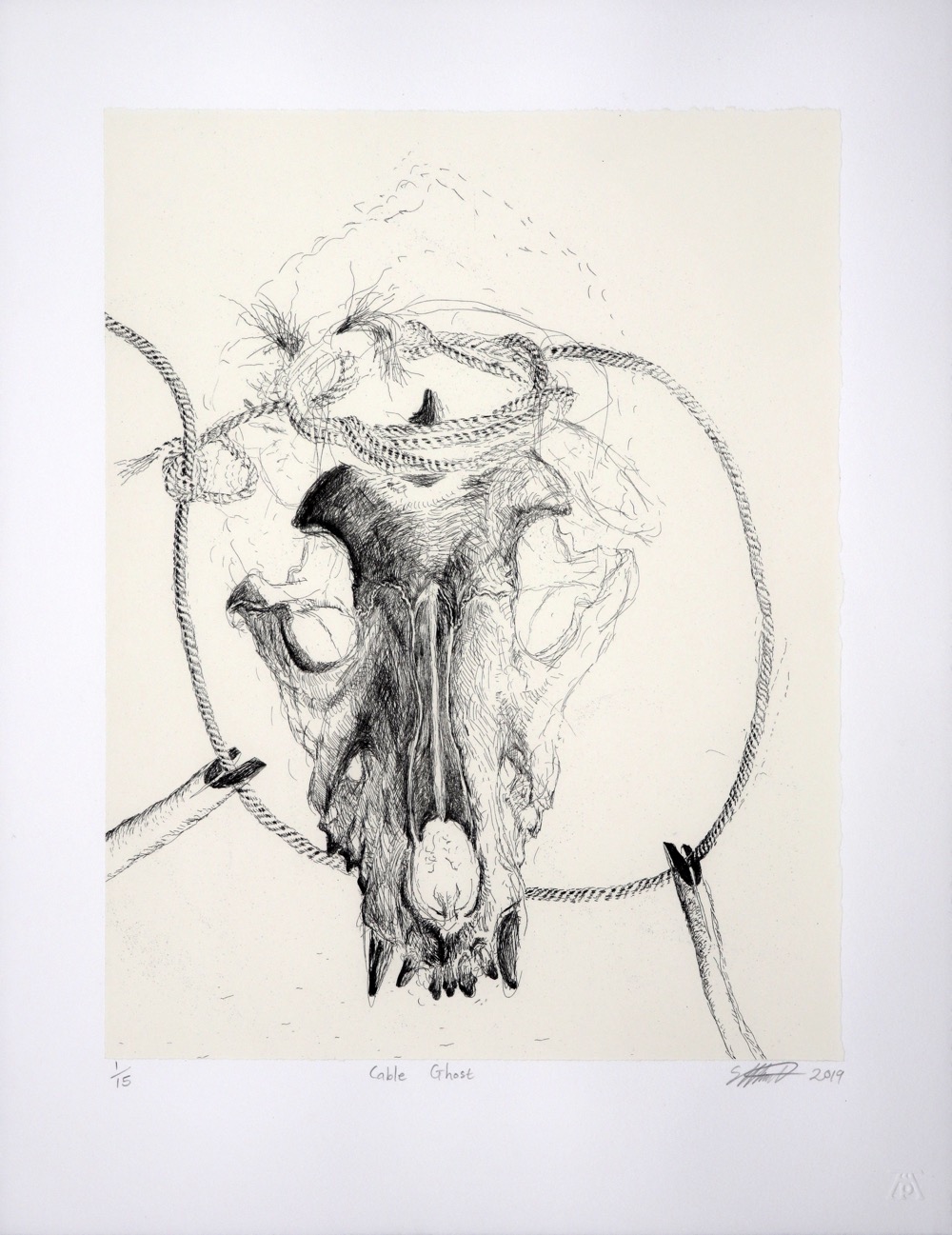 Artist: Simon Attwood
Title: Cable Ghost
Medium: Cliché verre chine collé lithograph
Paper size: 44.2 x 34 cm
Image Size: 33.7 x 26.2 cm
Edition size: 15
Price: R 2 310 (excl. VAT)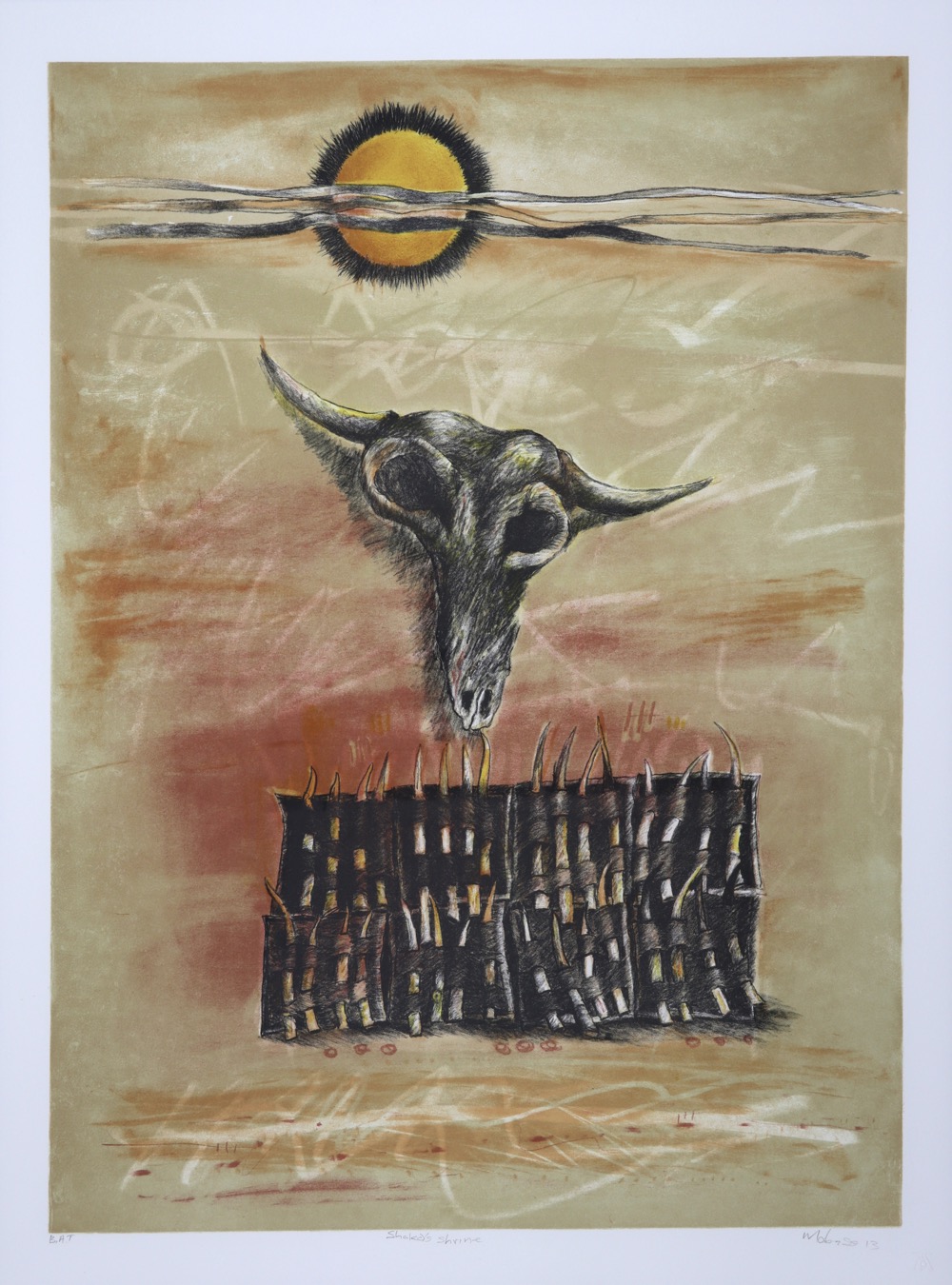 Artist: Dumisani Mabaso
Title: Shaka's Shrine
Medium: Six colour lithograph
Paper size: 76.5 x 57 cm
Image size: 69 x 50.5 cm
Edition size: 30
Price: R 6 000 (excl.VAT)