William Kentridge Lithograph 2019

William Kentridge has worked on many editions with The Artists' Press. This is the first print that we are co-publishing with him. It is a six-colour hand-printed lithograph drawn by Kentridge using charcoal, India Ink and black pencil on ball grained film. The text in the background was scanned onto film, from a 1947 astronomers' logbook from the Royal Observatory, Cape of Good Hope,  which was then exposed onto a plate and hand-printed. The print consists of 42 panels that were stained with lightfast watercolour pigment and then pasted onto 100% cotton fabric using archival wheat starch adhesive. There is some India ink hand-painted detail in the panel gaps on the iris flower section of the print. Each print is folded and placed in a custom handmade clamshell box.
William Kentridge has focussed on irises in many of his works, in a 1998 online interview with Onepeople, Kentridge was asked:
 "Has your work been critiqued abroad as a contemporary metaphor for this country?"
He replied: "Yes . . . maybe a bit too much sometimes. You draw an iris and it's seen as a metaphor for the end of Apartheid. Sometimes an iris is an iris". 
However, this bowl of irises rests on top of one of Goya's Disasters of War prints titled Great deeds - against the dead! This, in combination with the obsessive recording of astronomical minutiae by the colonial Royal Observatory, Cape of Good Hope  suggests a questioning of the legitimacy of the colonial project in Africa. The iris depicted is the Bearded Iris (Iris germanica) which is indigenous to Europe.
William Kentridge print and artists book archive of work done in collaboration with The Artists' Press.
New editions from The Artists' Press
Artists A - L (listed by surname)
Artists M- X (listed by surname)
For orders (with free shipping) or any other enquiries, click here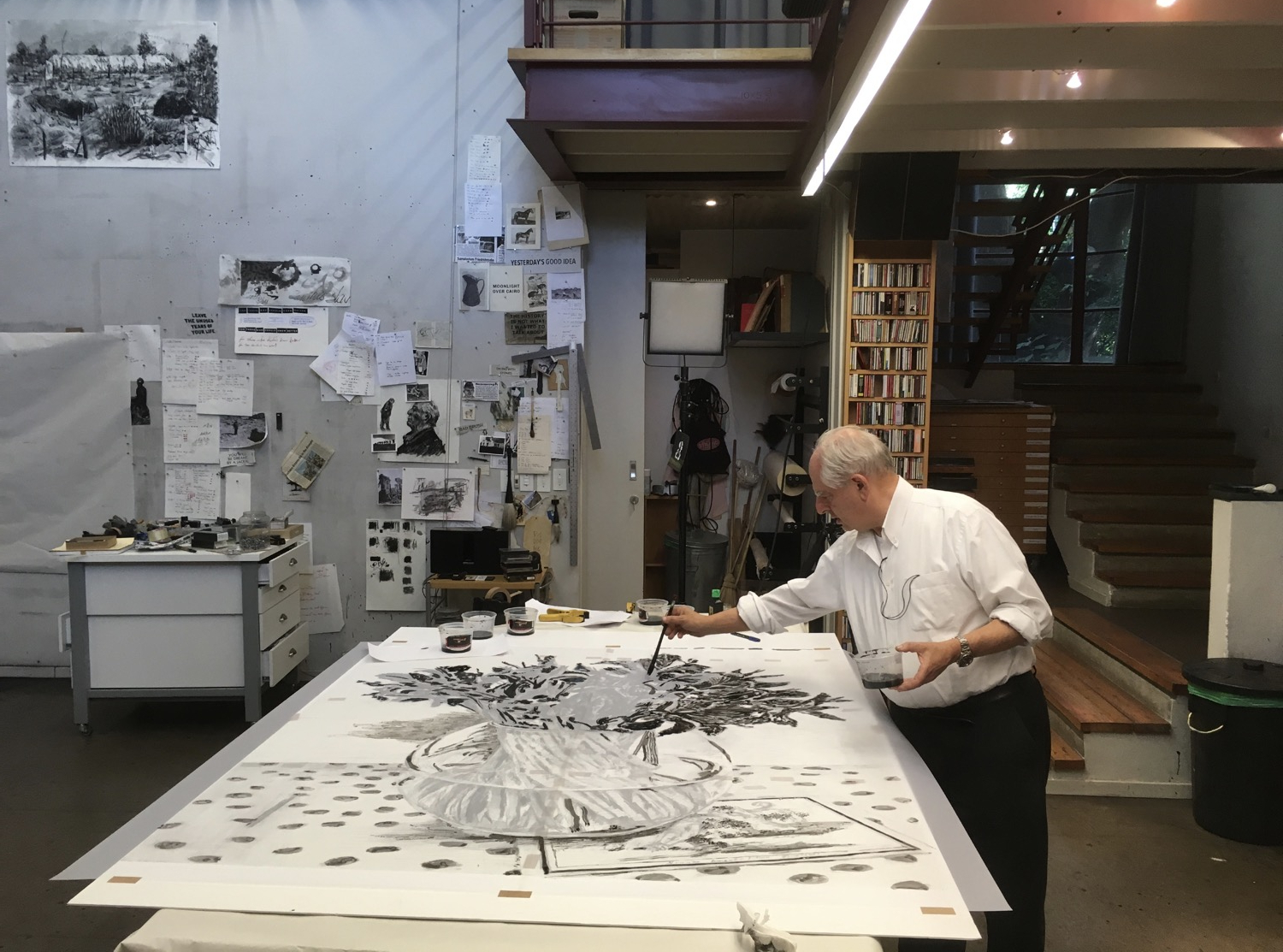 Drawing onto ball grained film with India ink.
Title: Irises, Royal Observatory, Cape of Good Hope
Medium: Six colour lithograph, consisting of 42 panels collaged onto a cotton fabric base, with hand painted elements.
Size: 164.7 x 151.7 cm
Edition size: 24
Price: USD $ 40 000 (excl.VAT)
Clamshell box opened with folded print and title page.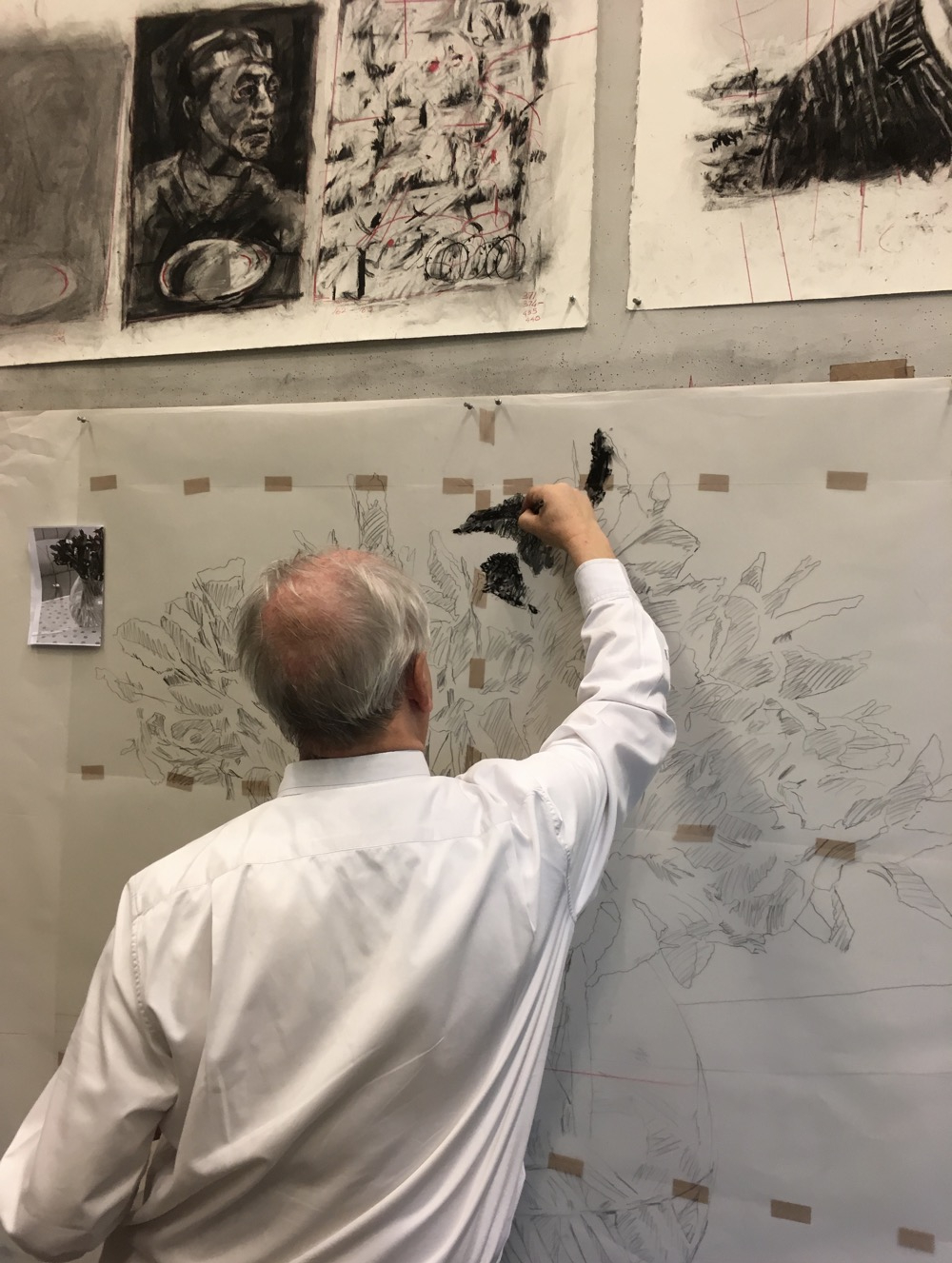 Drawing with charcoal onto ball grained film.
Painting in gaps between the panels with India ink.