The Artists' Press Residency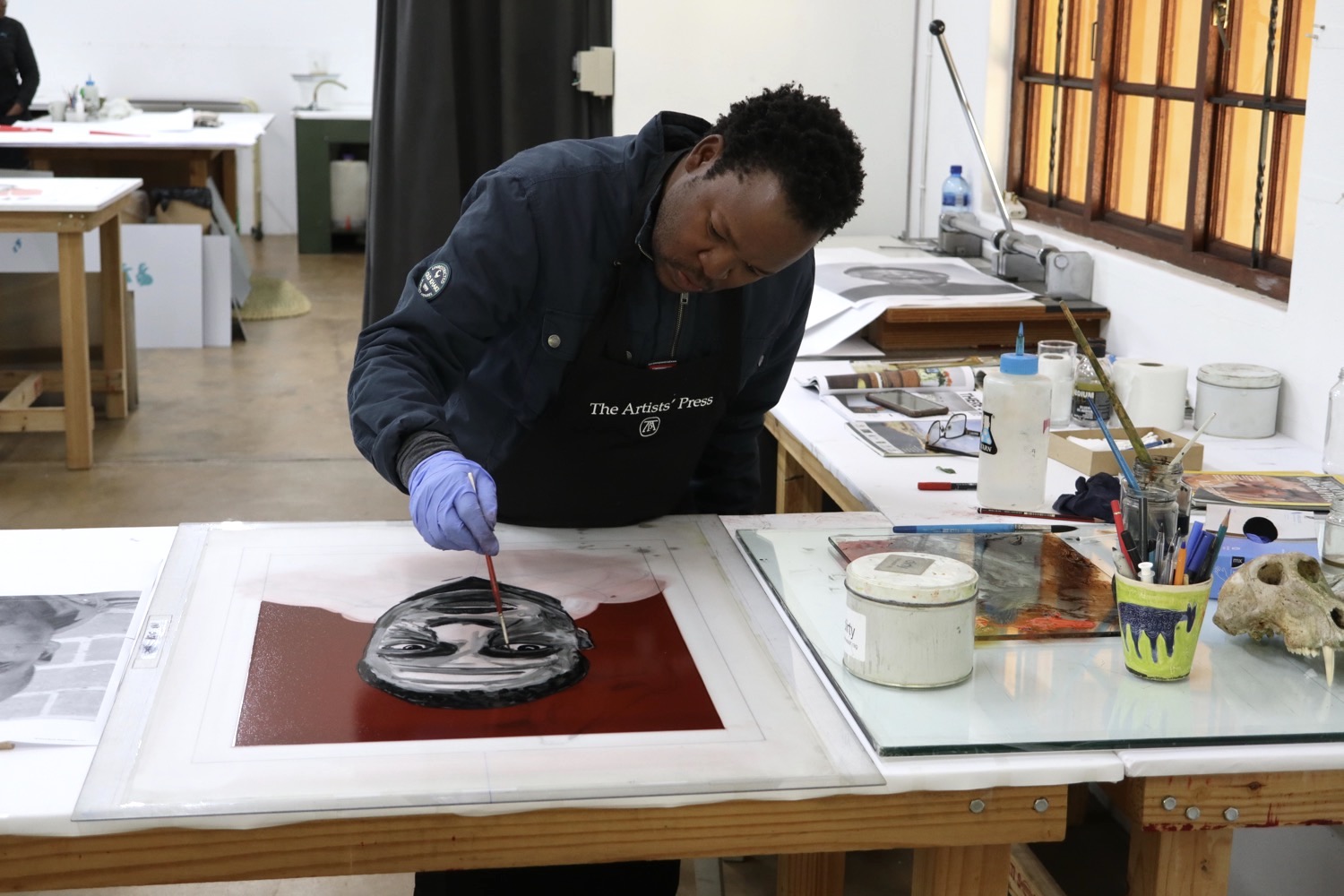 We are looking for young self-motivated artists from sub-Saharan Africa who are excited by being offered the time, space, and resources needed to explore printmaking and create new work in a unique rural setting at The Artists' Press near Mbombela and White River in Mpumalanga, South Africa.
The chosen applicant will be provided with studio space and time in collaboration with Mark Attwood (Tamarind Master Printer) to produce a suite of prints (either lithograph, monotypes or linocuts – or a combination of all three techniques). If the collaboration is successful prints from the residency will be selected to be editioned and published by The Artists' Press. These will be sold via our website, a network of galleries, consultants and on regional art fairs and pop-ups. The income will be split between the artist and the studio.
Residency Dates: dates to be decided on in consultation with the successful applicant for two weeks from September 2020 to May 2021.
Application due date: June 5 2020
Application results notification date: 3 July 2020
If you are interested in the residency, please review the following information:
The residency is two weeks long. 

Studio workspace and materials will be provided with technical support from the master printer at the press at no cost to the artist.

Accommodation is provided in the fully equipped self-catering guesthouse on the property at no cost to the artist. Weekday lunches and teas will be provided by The Artists' Press. Other meals are to be provided by the selected artist.

Applicants will be considered on the artistic merit of their work, dedication, interest, potential in printmaking and artistic career thus far.
The following criteria will need to be met:
The artist must be present and actively working in their discipline. Those not able to dedicate studio time should not apply.

The Artists' Press is a rural farming community. Artists must be willing to take on certain challenges if this environment is unfamiliar to them. We are a fifteen minutes drive away from a shopping centre which has all the basics (Checkers, Woolworths, Dischem etc).

Artists are to cover the travelling cost of getting to The Artists' Press and returning home. Artists must also cover personal expenses, breakfasts and dinners, health, liability and other insurances and visa costs if required

Only applications from artists younger than thirty years of age will be considered.

Applicants must be citizens of a sub-Saharan African country.

Incomplete applications will not be accepted.
Apply here by filling in the application form.
In addition to completing the form please also email Tamar's email at the bottom of this page with the following:
1) Ten images of your work (printmaking and drawings preferred) via WeTransfer
2) Please email a image list corresponding to your images:include title, date, medium and size of each piece.
3) Current curriculum vitae
2) Two letters of recommendation in your application from people who are familiar with your work and abilities to work in an artistic community.
Take a look at where the artists stay.
Some information on the studio.