Money...
On this page, you will find a selection of prints that deal with socio-economic issues. These may relate to consumption, environmental degradation or to personal and corporate greed.

Here are some starting points for looking at the socio-economic content of the prints: At Last refers to family members who leave rural areas to work in cities, never to be seen again until they return to be buried. Lotto I refers to the lotto system, a chance to get rich quickly which is largely supported by those who can least afford it. Three Sisters portrays prostitutes on the streets of Gauteng. Thama Kase (Stuff in the Shop)  is from the Naro community of D'kar, a community which is moving from a hunter-gatherer tradition to one of Western consumption. Sam Nhlengethwa's work refers to how people in poor urban communities make a plan and get by. After lobola comments on what can happen to couples once bride price has been paid.

To find out more about a particular artist click on their name.

To look at other online exhibitions from The Artists' Press see:
Animals, Insects and Creatures
For orders (with free shipping) or any other enquiries, contact us.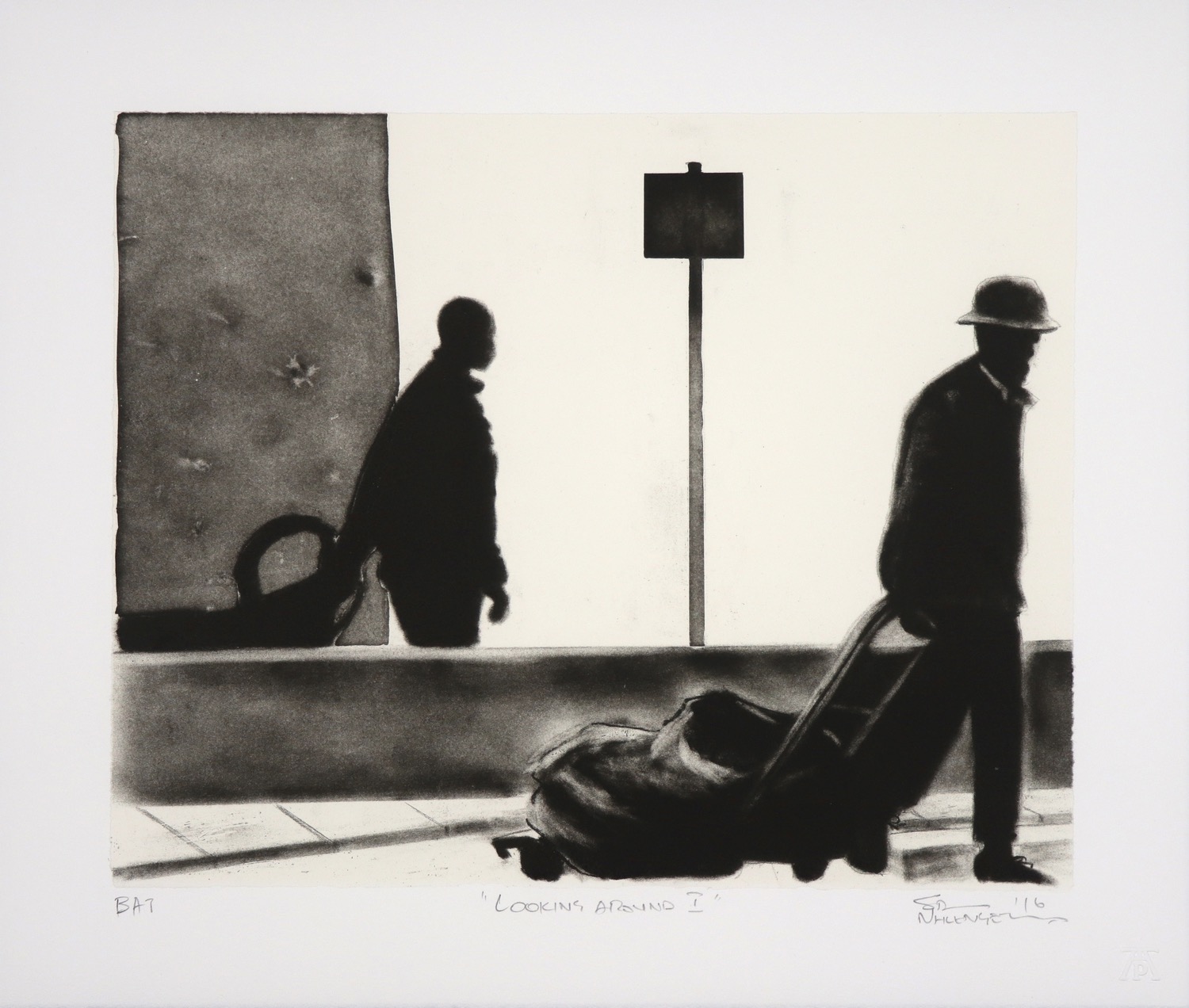 Artist: Sam Nhlengethwa
Title: Looking Around I
Medium: Single colour chine collé lithograph
Size: 33 x 39 cm
Edition size: 2
Price: R 7 975 (excl. VAT)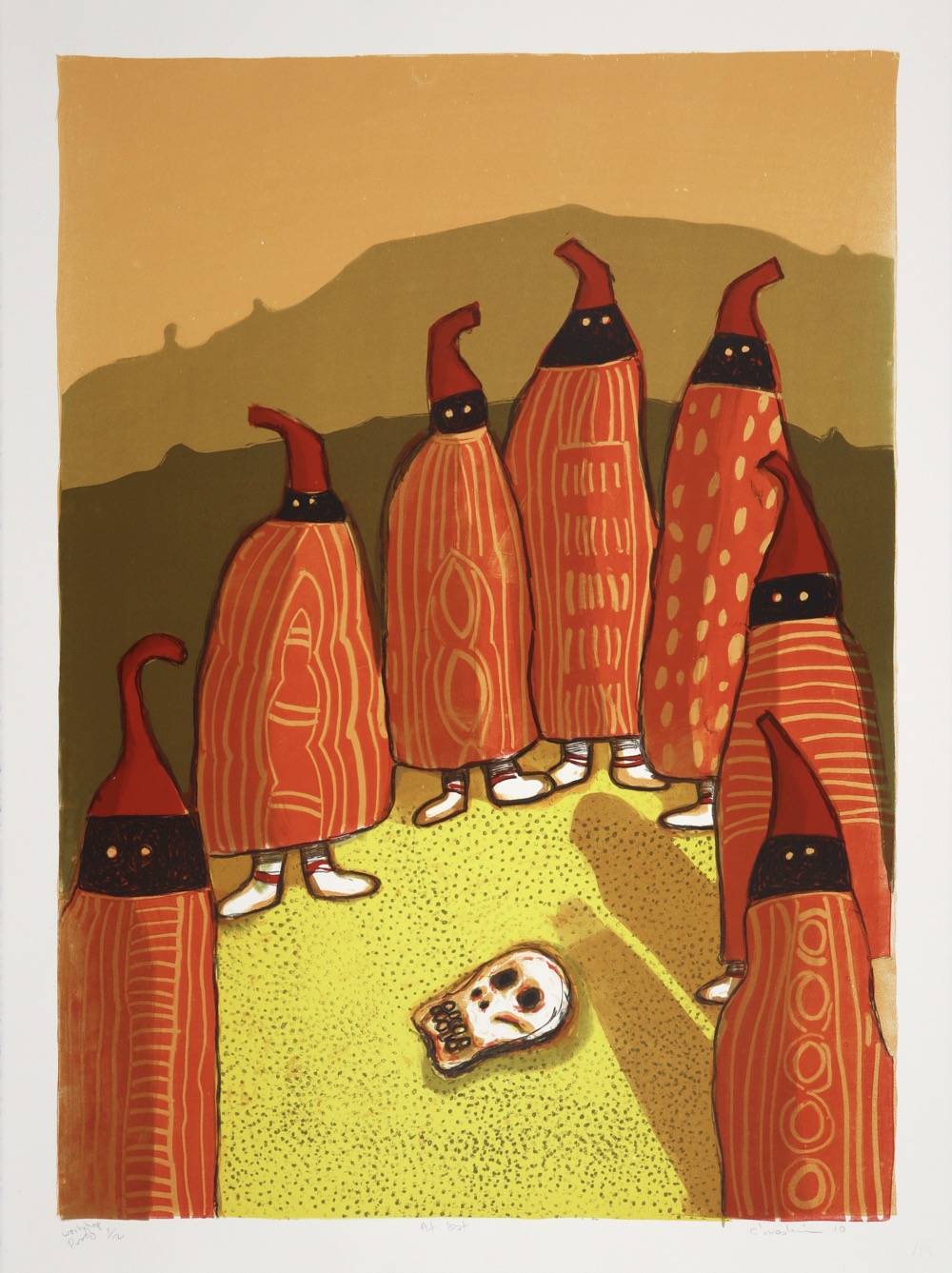 Artist: Colbert Mashile
Title: At Last
Medium: Nine colour lithograph
Paper size: 76.8 x 57.5 cm
Image size: 50 x 70 cm
Edition size: 30
Price: R 7 020 (excl.VAT)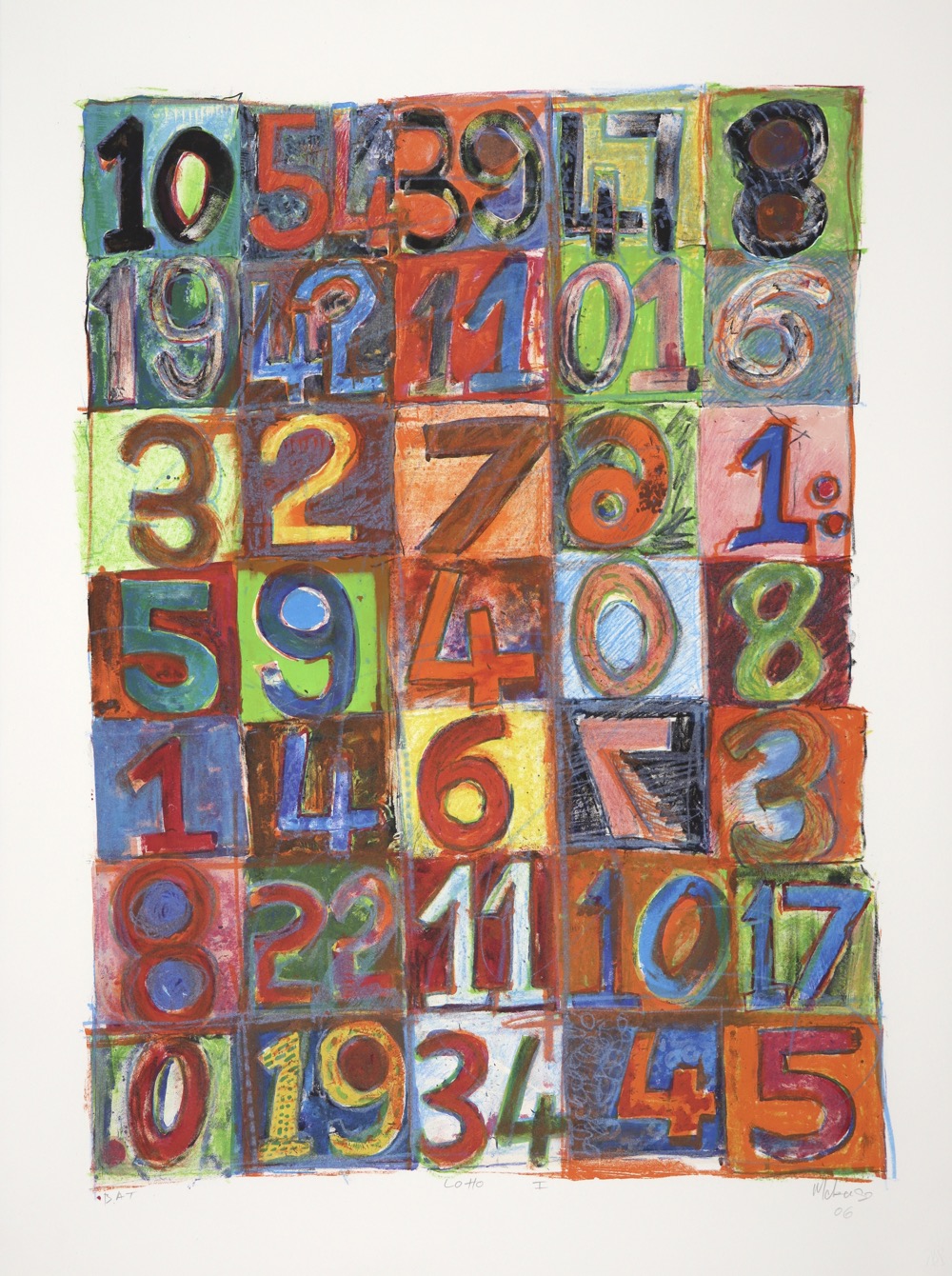 Artist: Dumisani Mabaso
Title: Lotto I
Medium: Ten colour lithograph
Paper size: 76.5 x 57 cm
Image size: 48 x 66 cm
Edition size: 50
Price: R 6 000 (excl.VAT)


Artist: Sam Nhlengethwa
Title: Car Wash
Medium: Eleven colour chine collé lithograph
Paper size: 37 x 46cm
Image size: 23.5 x 33 cm
Edition size: 50
Price: R 8 560 (excl.VAT)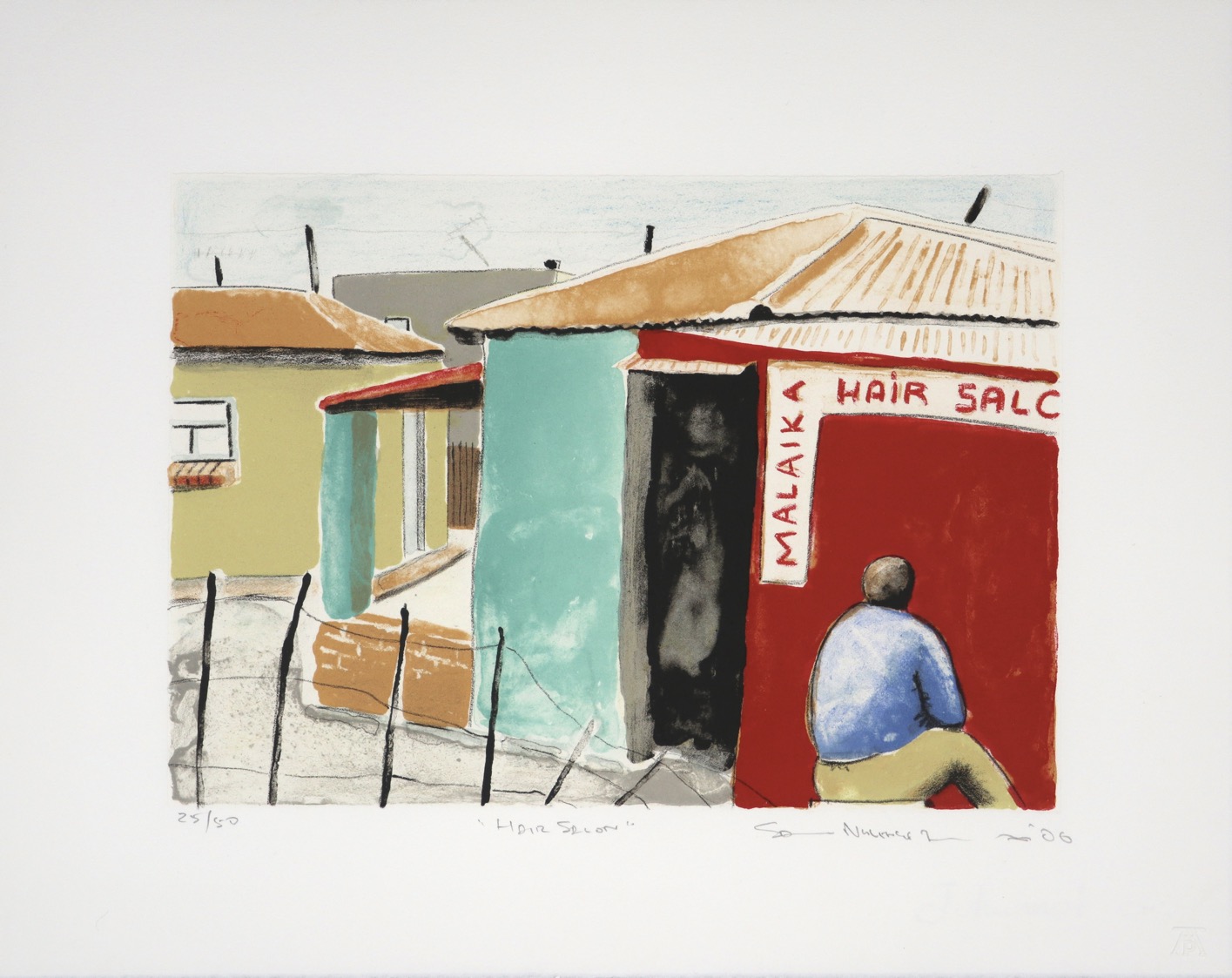 Artist: Sam Nhlengethwa
Title: Hair Salon
Medium: Eight colour chine collé lithograph
Paper size: 37 x 46 cm
Image size: 23.5 x 33cm
Edition size: 50
Price: R 8 560 (excl.VAT)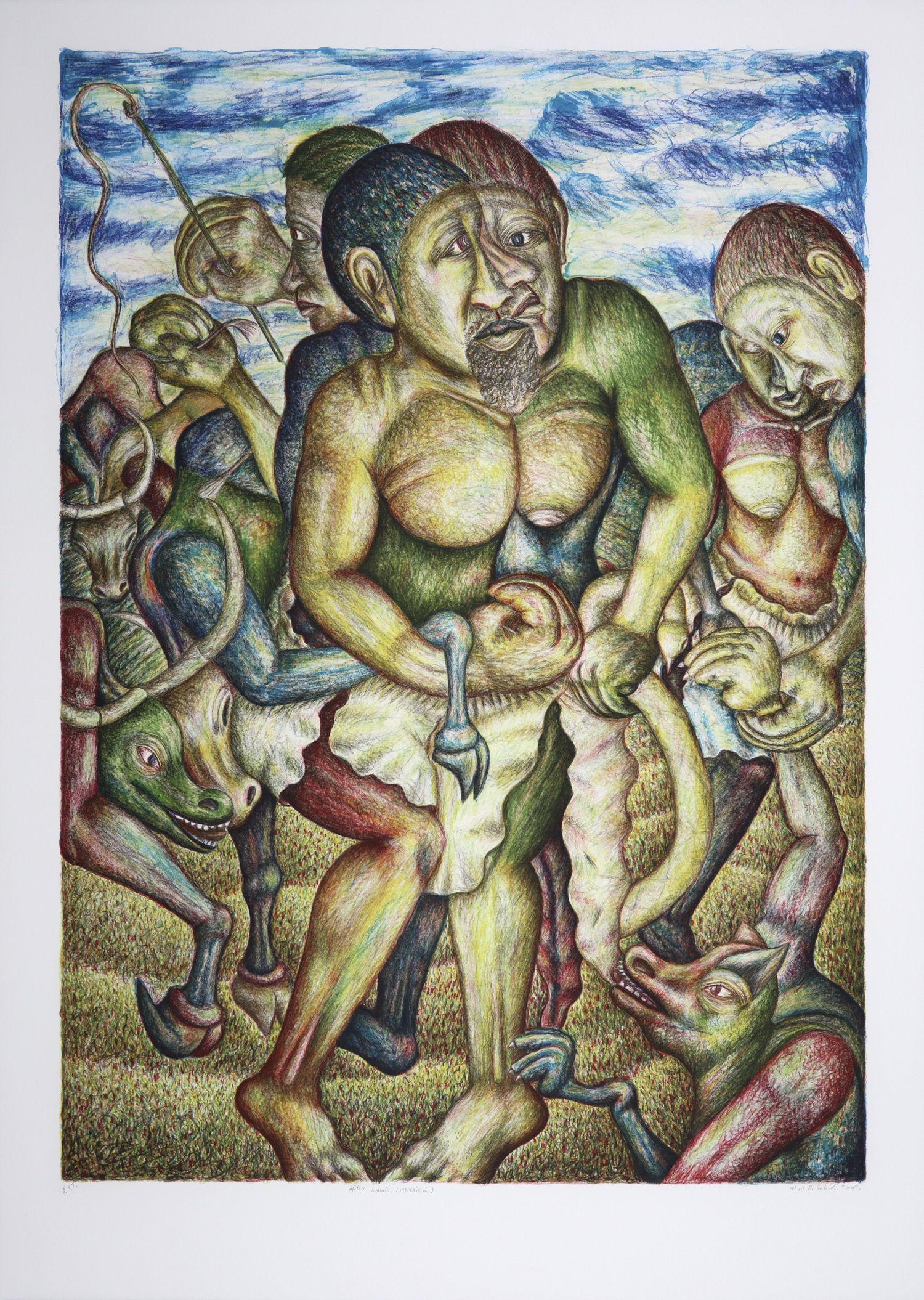 Artist: Mmakgabo Helen Sebidi
Title: After Lobola (Married)
Medium: Nine colour hand printed lithograph
Paper size: 105.5 x 75 cm
Image size: 91.5 x 65 cm
Edition size: 35
Price: R 14 980 (excl.VAT)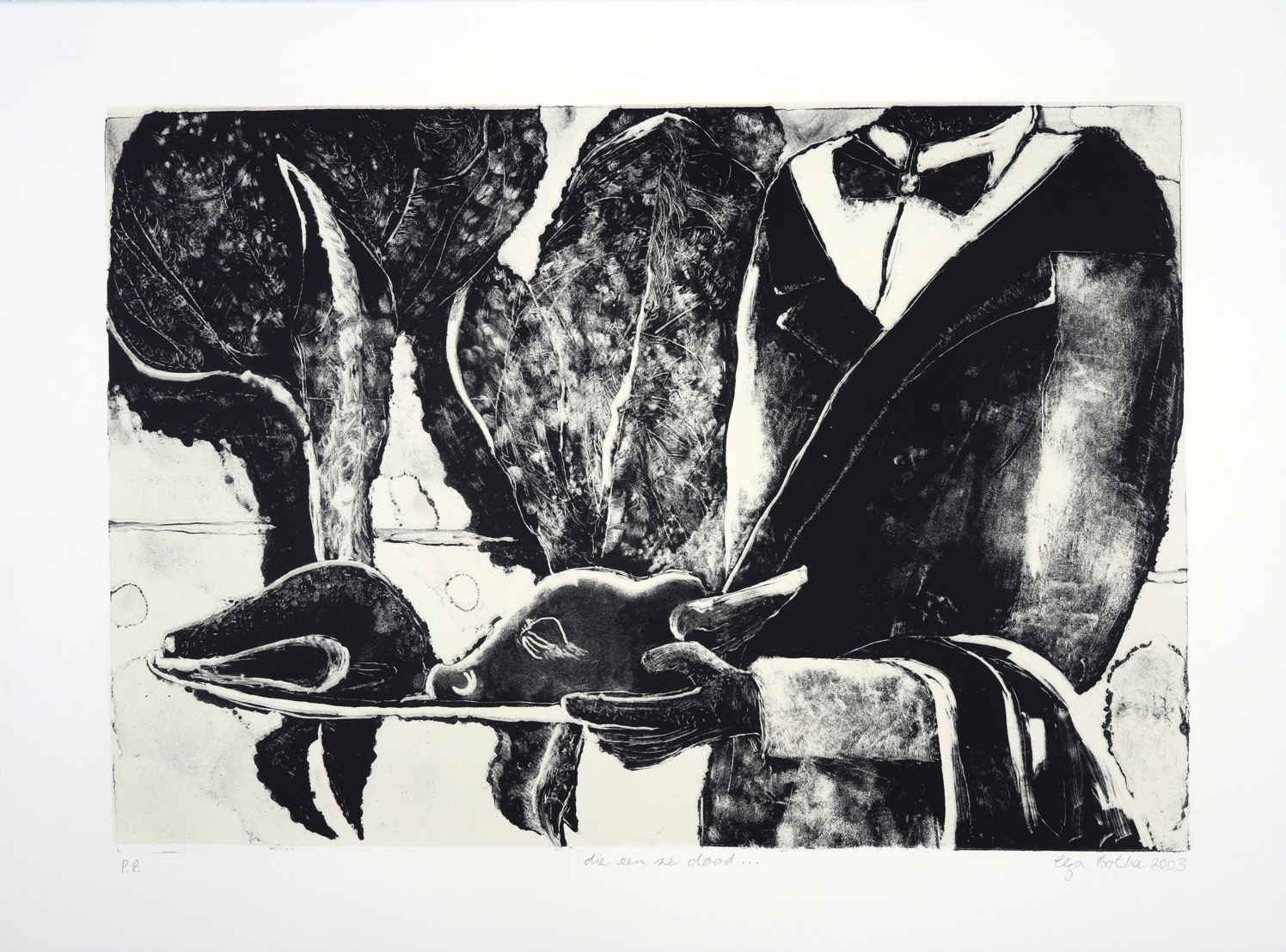 Artist: Elza Botha
Title: Die een se dood, is die ander se brood (One death is another's bread)
Medium: Two colour lithograph
Size: 76.5 x 56 cm
Edition size: 25
Price: R 3 400 (excl.VAT)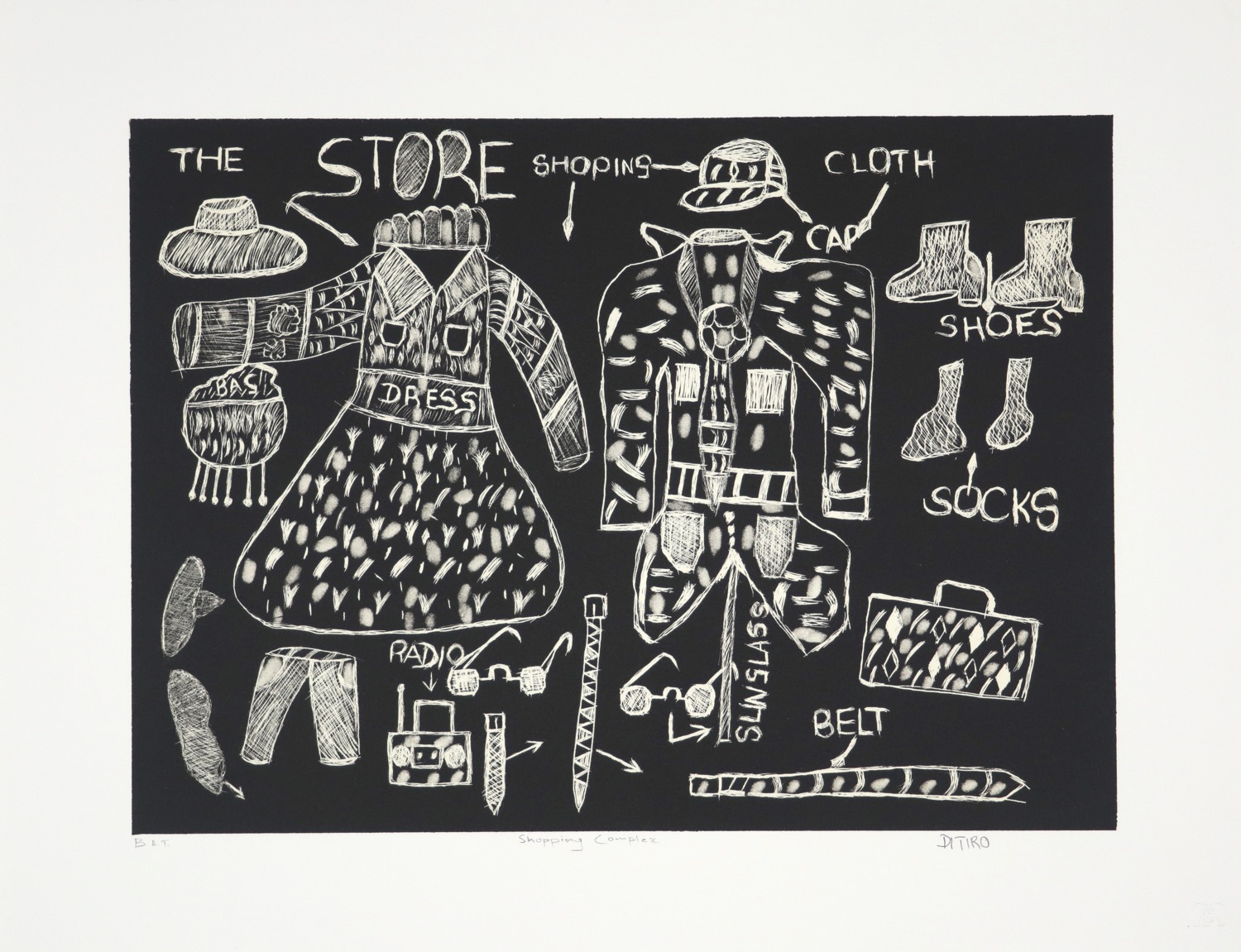 Artist: Ditiro Makwena
Title: Shopping Complex
Medium: Two colour lithograph
Size: 38 x 50 cm
Edition size: 40
Price: R 2 685 (excl.VAT)