Sam Nhlengethwa Mine Lithographs

In early 1996, Sam Nhlengethwa visited a number of coal, diamond and gold mines in South Africa. He spent time underground, interacting with the miners who inspired him to do this series. Through these images, Nhlengethwa seeks to give dignity to the frequently forgotten miners whose lives are spent unearthing the mineral wealth of South Africa.

The Mine Trip lithographs have been handprinted from stones and aluminium plates, sometimes with chine colle onto Arches and Somerset papers. Most of the prints in the series are sold out. To see them please go to Nhlengethwa's archive.

Artists represented by The Artists' Press A to L

Artists represented by The Artists' Press M to X

For orders (with free shipping) or any other enquiries, click here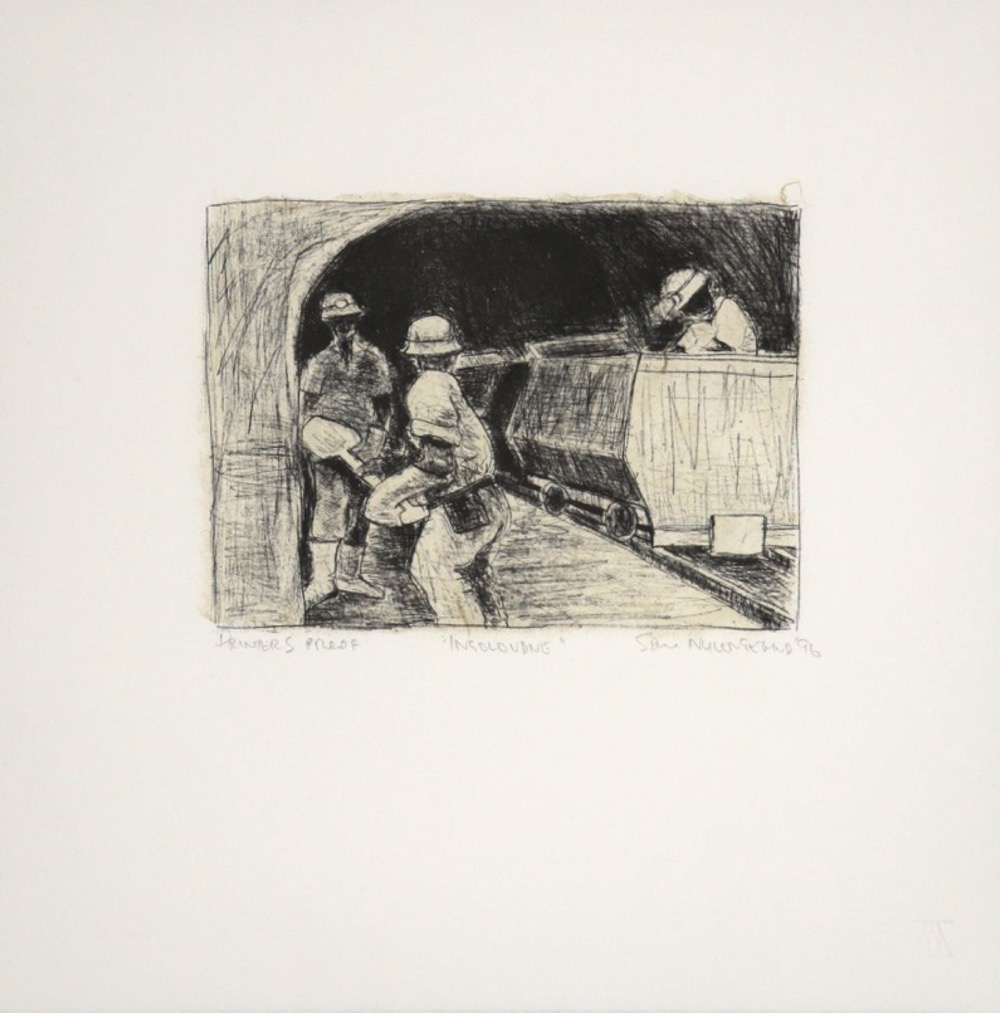 Title: Ingolovane
Medium: Single colour scratch lithograph with chin collé
Paper size: 28.7 x 28 cm
Image size: 12 x 16 cm
Edition size: 35
Price: R 4 300 (excl.VAT)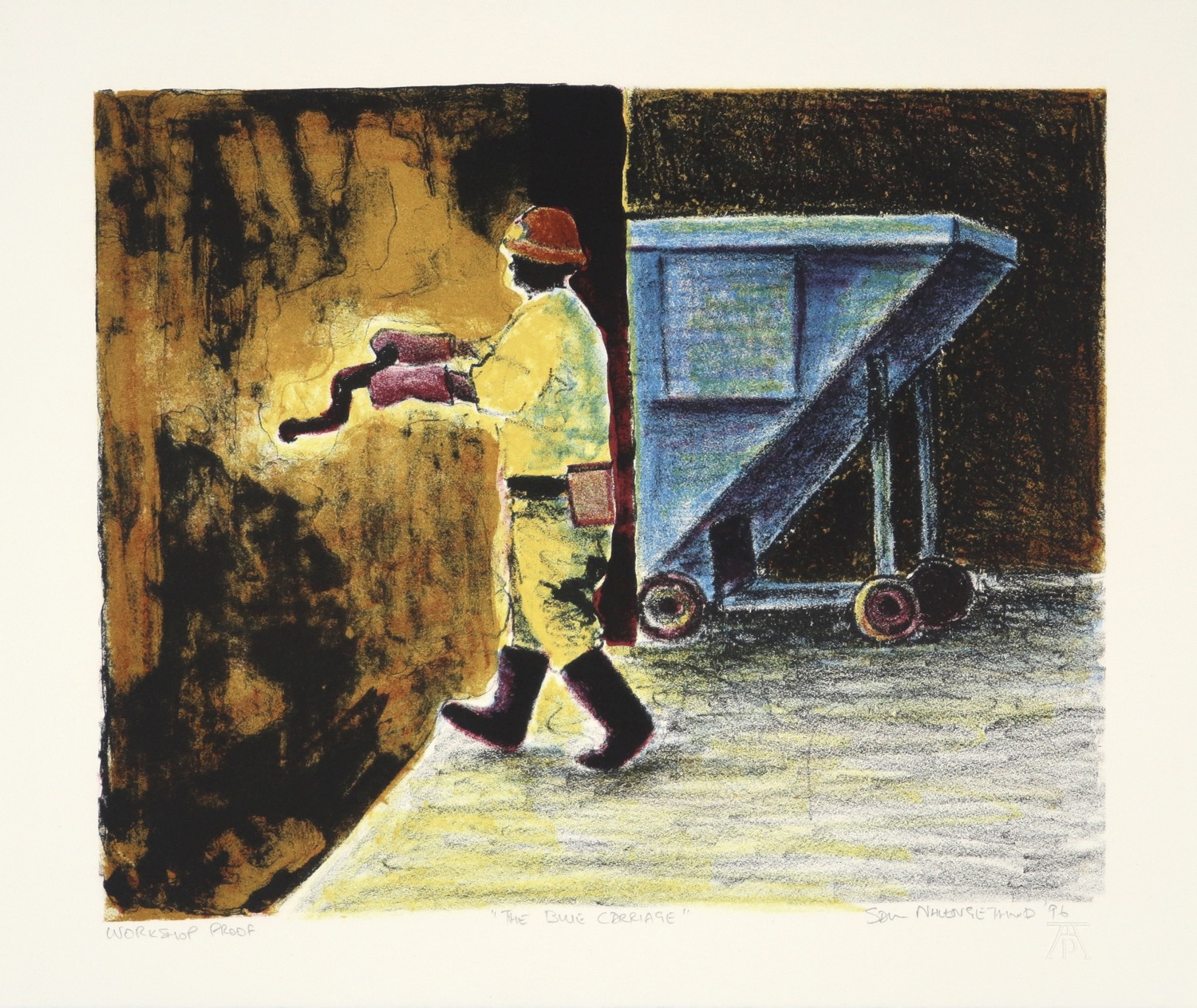 Title: The Blue Carriage
Medium: Five colour lithograph
Paper size: 33.5 x 28 cm
Image size: 28 x 23 cm
Edition size: 45
Price: SOLD OUT

Lithographs by Sam Nhlengethwa that are still available, listed by series title:

Glimpses of the 50's and 60's

Tribute to fellow artists lithographs

Township series

Jazz Prints

Restaurant Prints

Conversation Prints