Birds
On this page, you will find a selection of prints that have birds in them. Mostly drawn from memory, these images and concerns are as diverse as the artists who created them. Hanneke Benadé's delicate Serpentine Wreath depicts an indigenous vine and a dead sunbird which was found at the bottom of a kloof on the Machabeng Plateau in Limpopo. This print is poignant in that she worked on it following the death of her father. Sara Cao (a San artist from Botswana) often incorporates avian imagery in her paintings and has followed this through to the monoprints that she made at The Artists' Press. John Moore plays with the notion of flight and spirituality in his work. The gannets becoming intermediaries between the realms of earth and sky; the baboon figure amongst them can be seen as both lost and threatening. Joachim Schonfeldt has selected a peahen as one of his four female deities for a group of African goddess figures.

To see more work by a particular artist just click on their name.
Browse more:
Animals, Insects and Creatures...
For orders (with free shipping) or any other enquiries, contact us.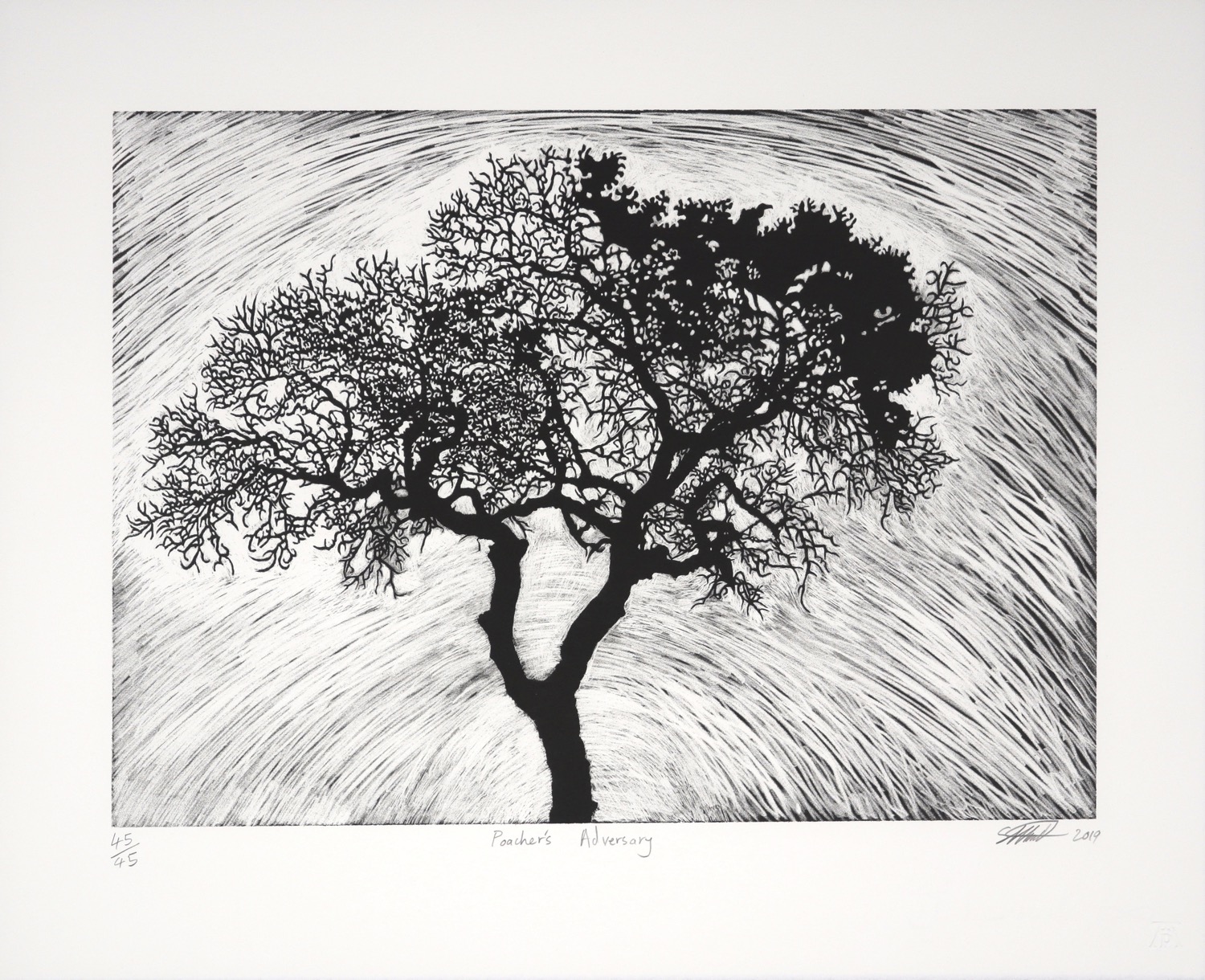 Artist: Simon Attwood
Title: Poacher's Adversary
Medium: Maniere noir lithograph
Paper size: 39.5 x 48 cm
Edition size: 45
Price: R 2 030 (excl. VAT)
(A vulture is "hidden" in the crown of the tree)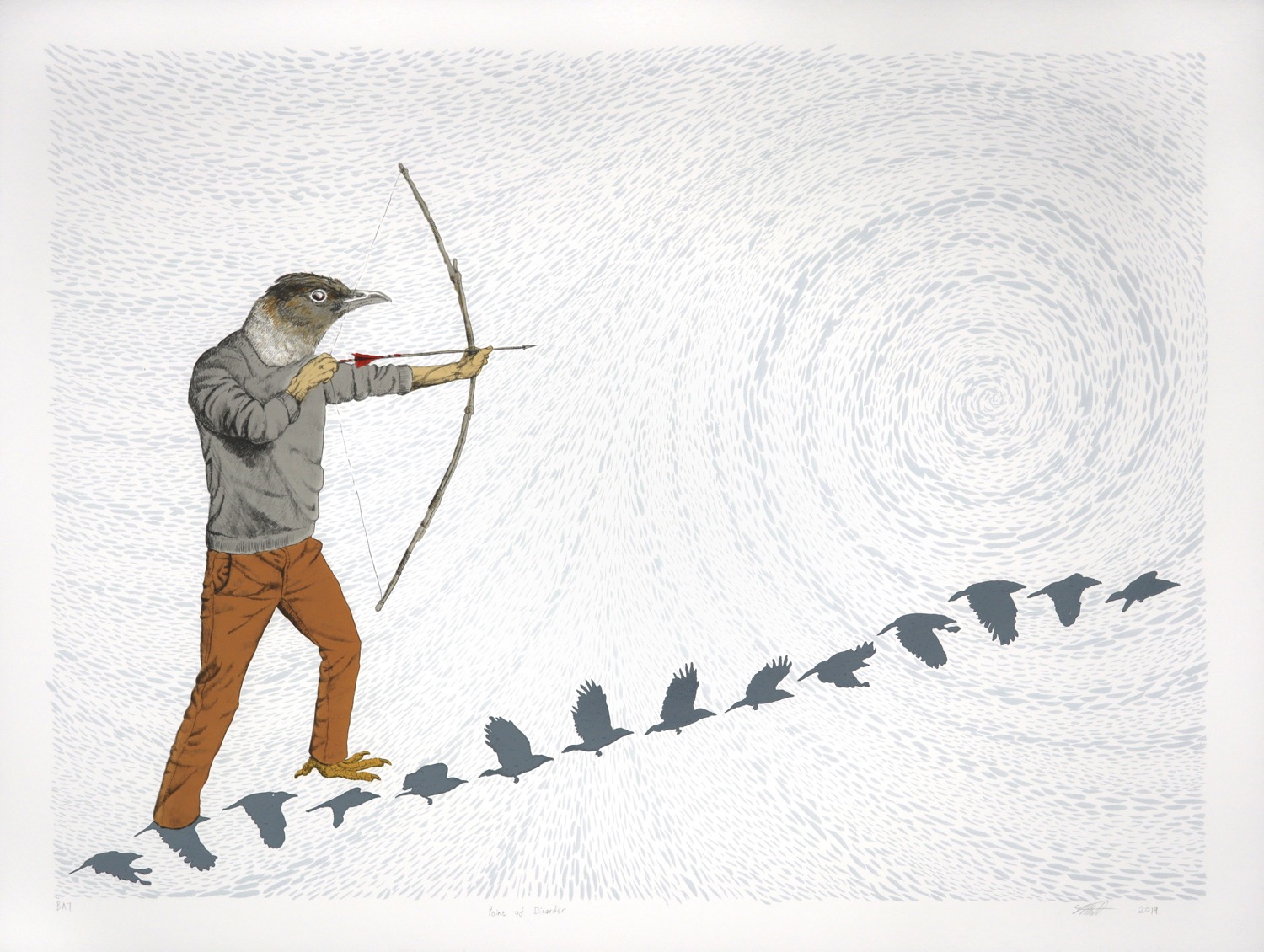 Artist: Simon Attwood
Title: Point of Disorder
Medium: Eight colour lithograph
Paper size: 64 x 85 cm
Image size: 57 x 77.5
Edition size: 25
Price: R 5 100 (excl. VAT)
Artist: Hanneke Benadé
Title: Serpentine Wreath
Medium: Four colour lithograph
Paper size: 51 x 70 cm
Image size: 42 x 46.3 cm
Edition size: 30
Price: R 6 290 (excl.VAT)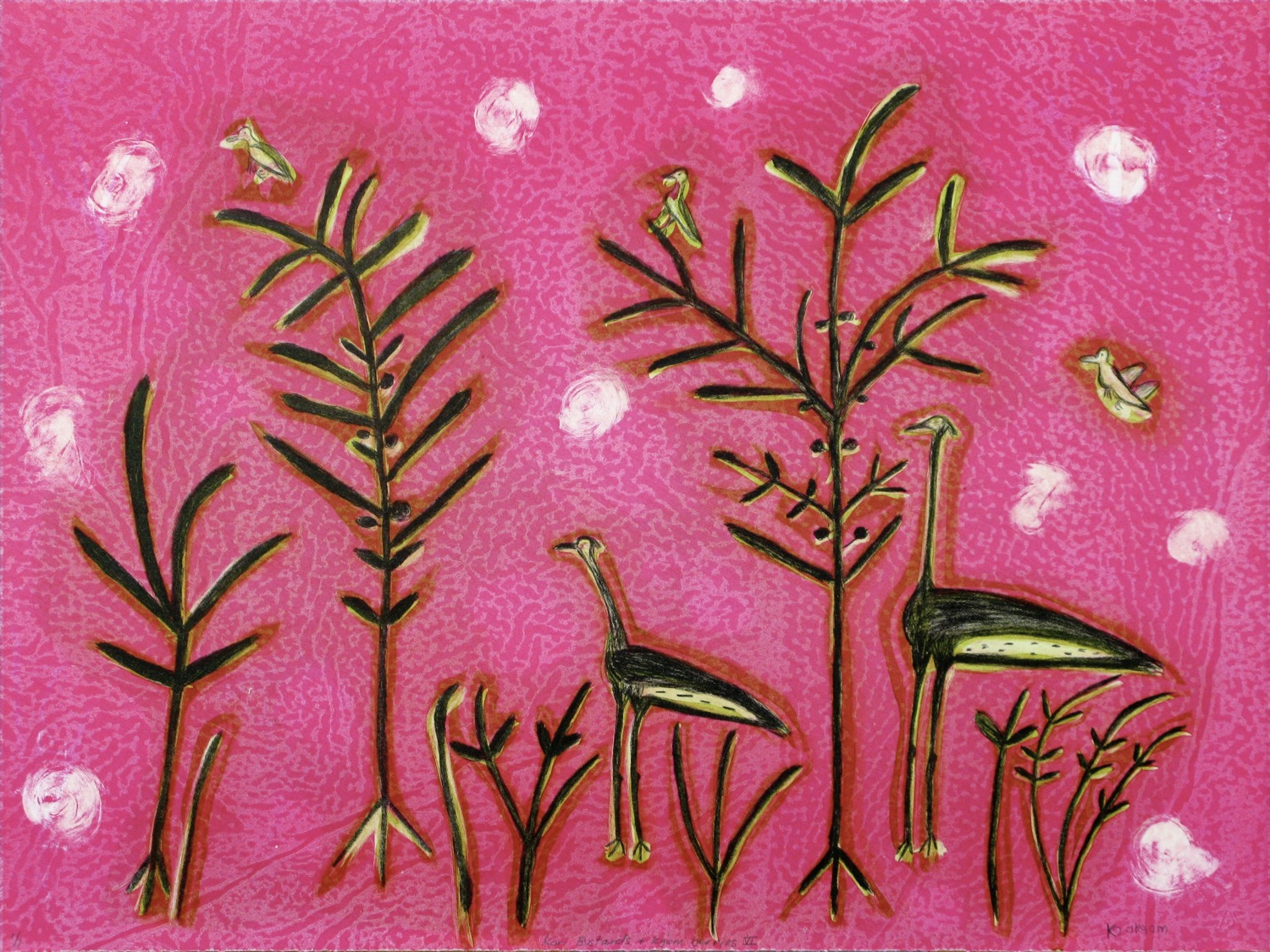 Artist: Kg'akg'am Tshabu
Title: Kori Bustards and Kgóm Berries VI
Medium: Monoprint
Size: 50 x 65 cm
Price: R 5 450 (excl. VAT)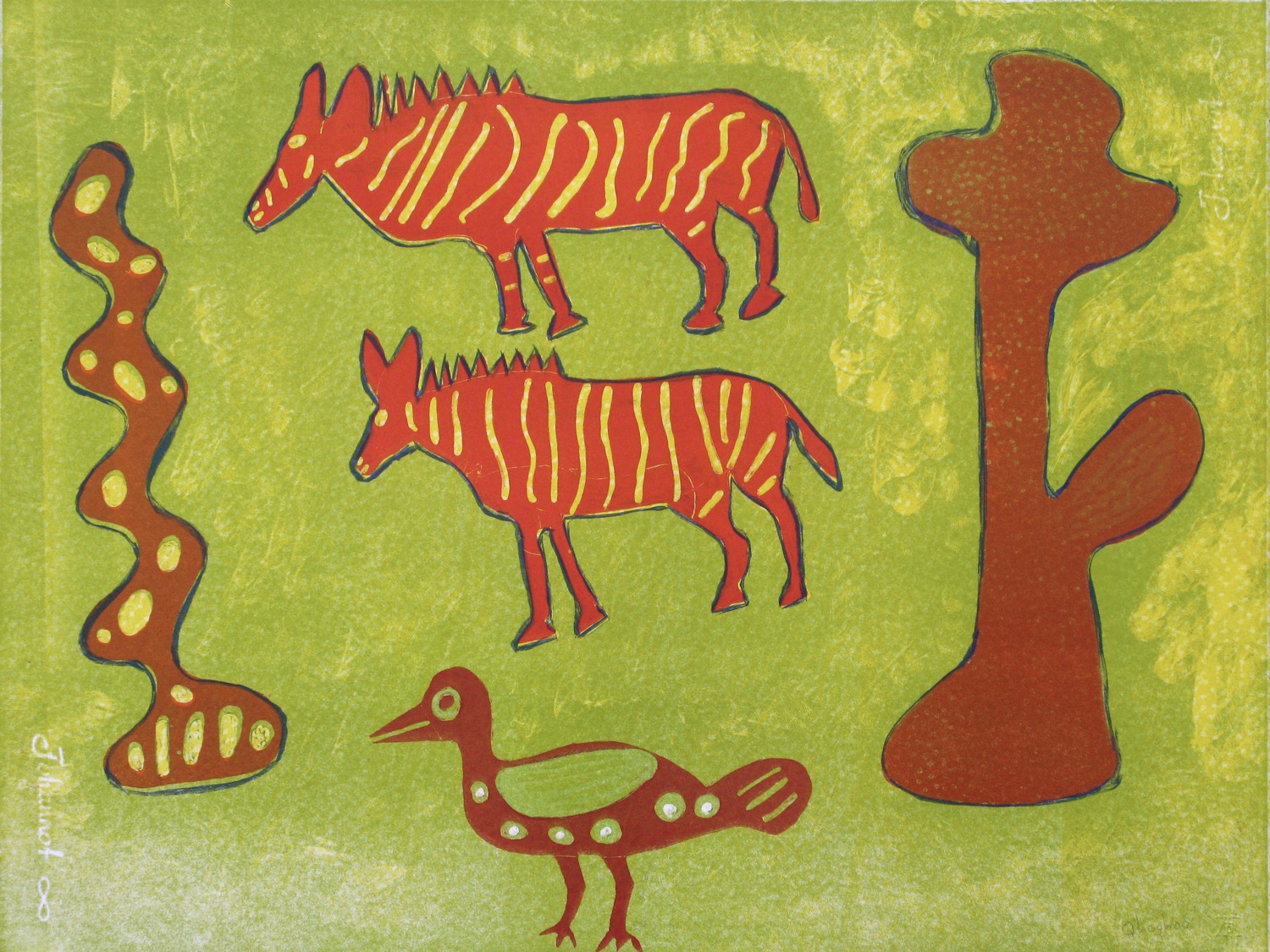 Artist: Xgaoc'o X'are
Title: Zebra and tshaa tsara II
Medium: Monoprint
Size: 50 x 65 cm
SOLD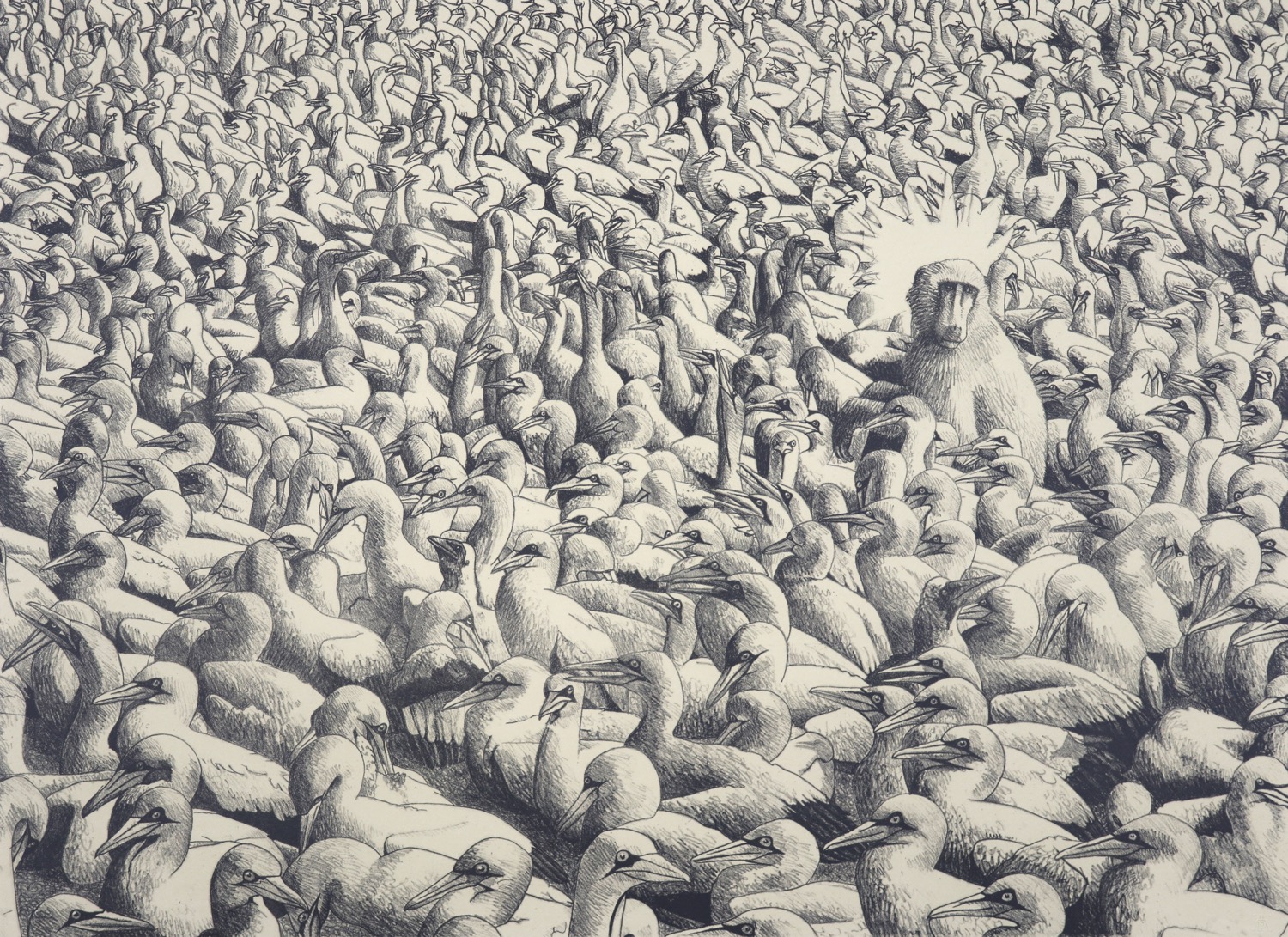 Artist: John Moore
Title: Grounded
Medium: Two colour lithograph
Size: 56 x 76 cm
Edition size: 40
Price: R 3 880 (excl.VAT)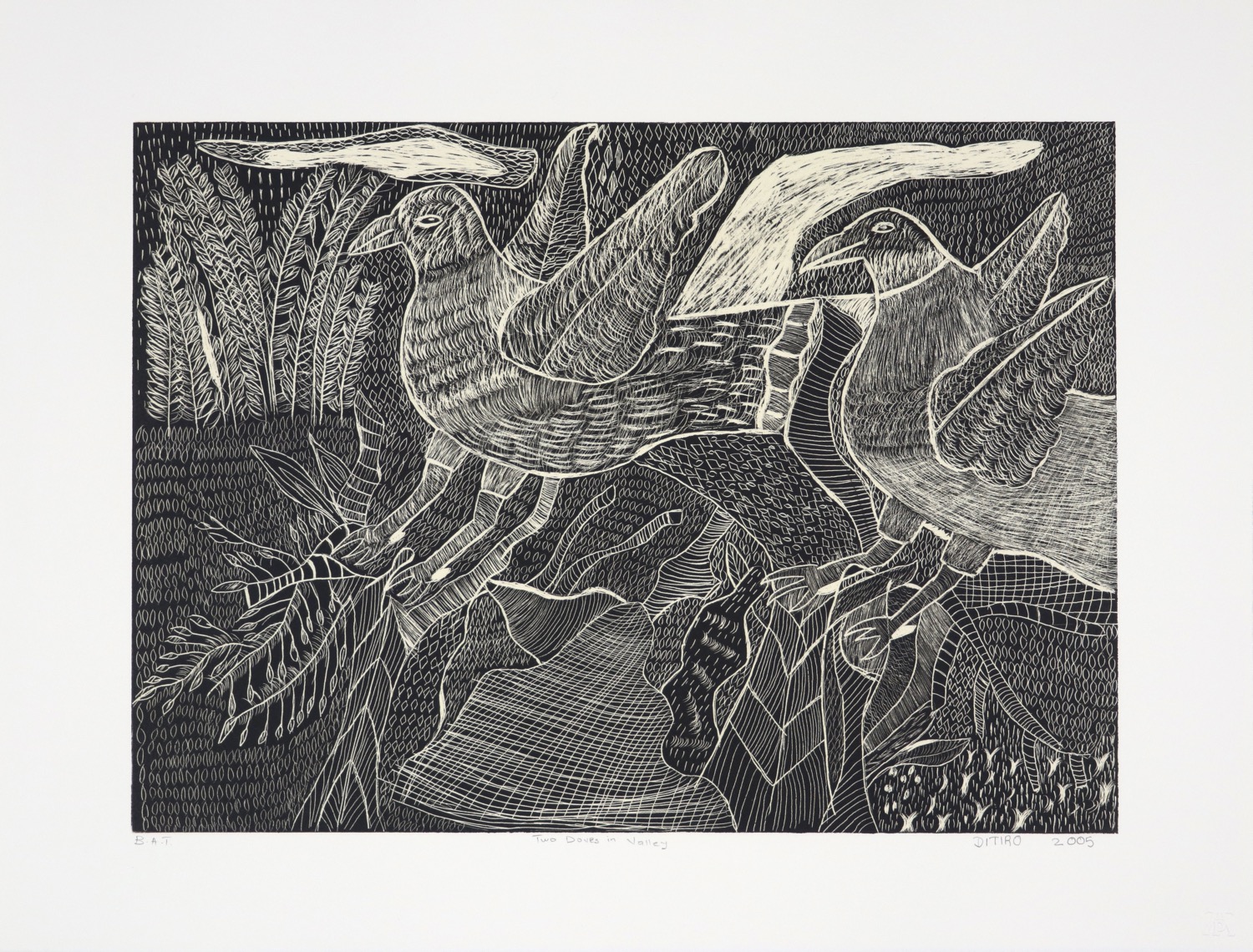 Artist: Ditiro Makwena
Title: Two Doves in a Valley
Medium: Two colour lithograph
Size: 38 x 50 cm
Edition size: 40
Price: R 2 685 (excl.VAT)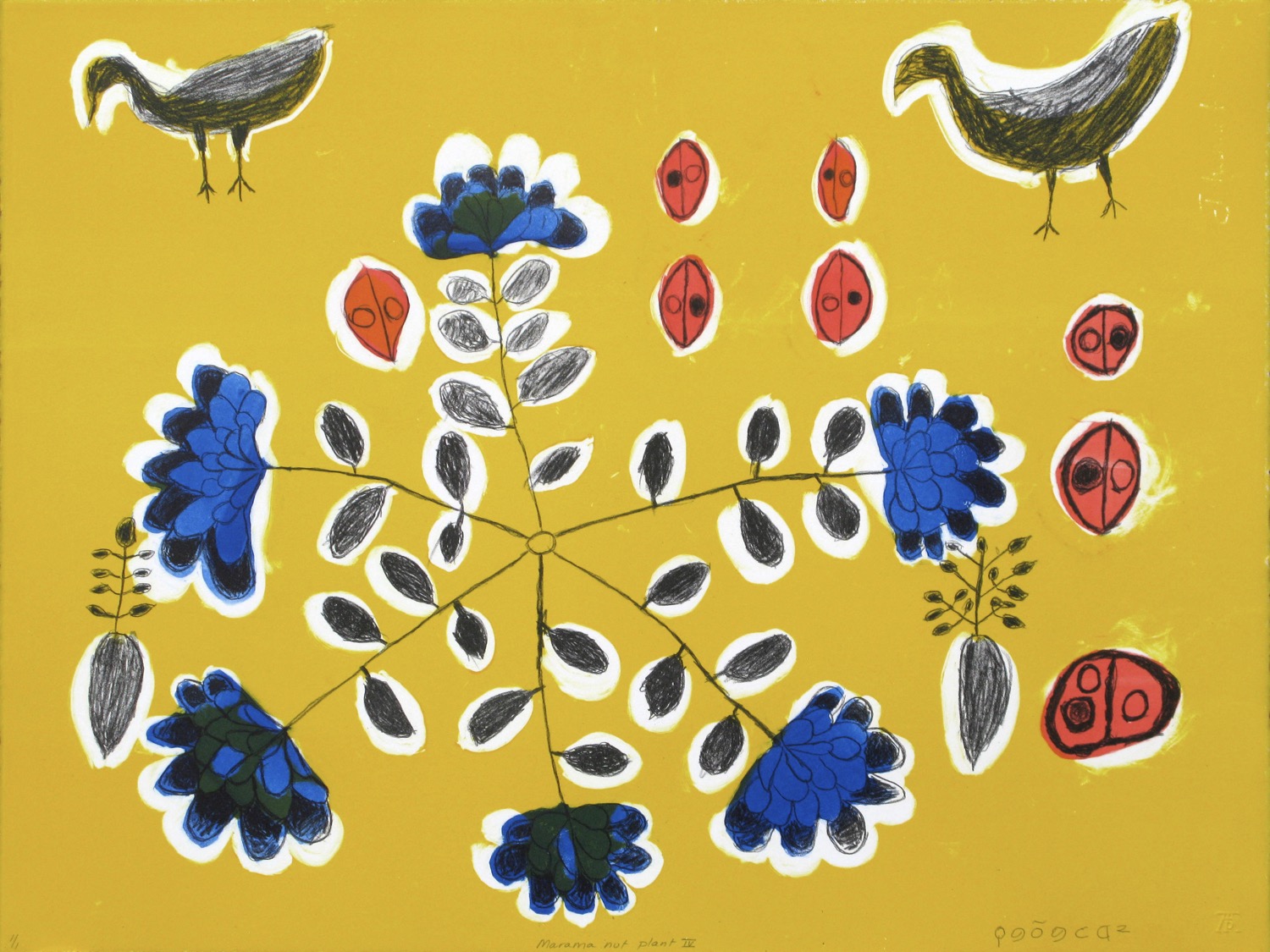 Artist: Sara Cao
Title: Morama nut plant IV
Medium: Monoprint
Size: 50 x 65 cm
Price: R 5 185 (excl.VAT)